Bring on the Solar Eclipse
With as much as we travel, we've opted out of braving the traffic on a road trip for the 2017 Solar Eclipse.
Instead, we've gotten our eclipse glasses and pinhole viewers and are expecting an awesome and sunny day to view the eclipse at 82.556%. In 2024, we'll venture out for a view of totality.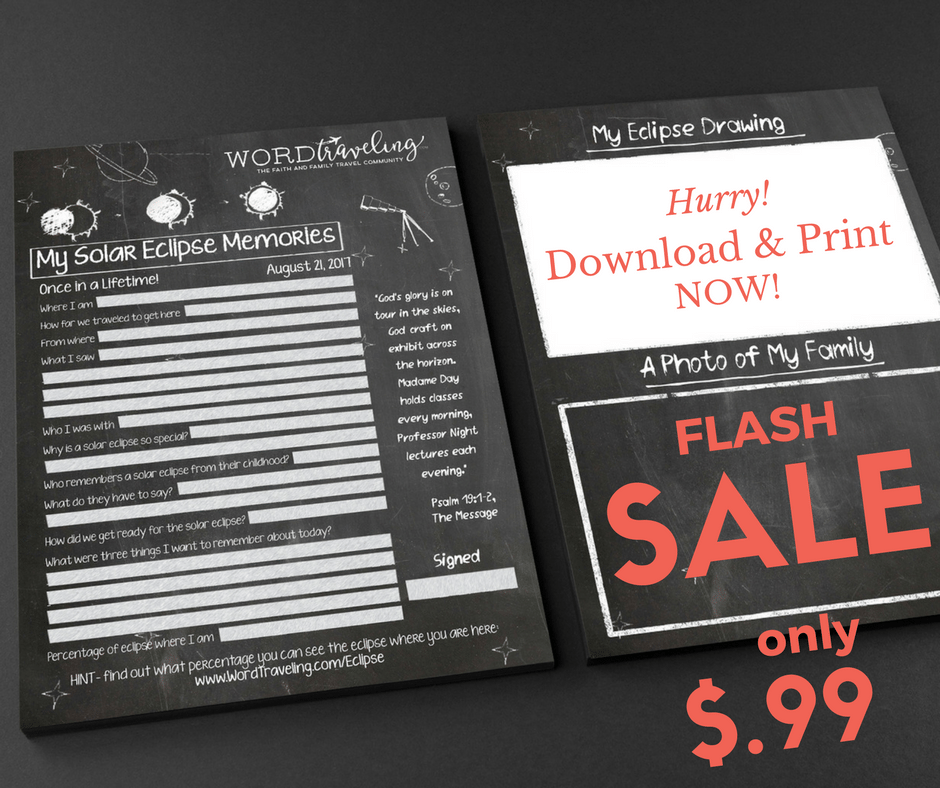 Awesome Eclipse Printable Resource
To celebrate with my boys, and as a fun resource for you, I was inspired to create this awesome downloadable Eclipse Memory Maker. 
It's so much more than just an educational worksheet.
Think of it as a time capsule for your family's life during the solar eclipse.
Simply click the image below, add to your cart and go through the simple and safe checkout for less than one dollar!
You'll receive an immediate download link with two printable PDF files. Print it as often as you like, just please don't share the file, instead click the share tabs above to spread the word to your friends!
A portion of proceeds benefit missions and educational travel, and the memories will benefit your family forever!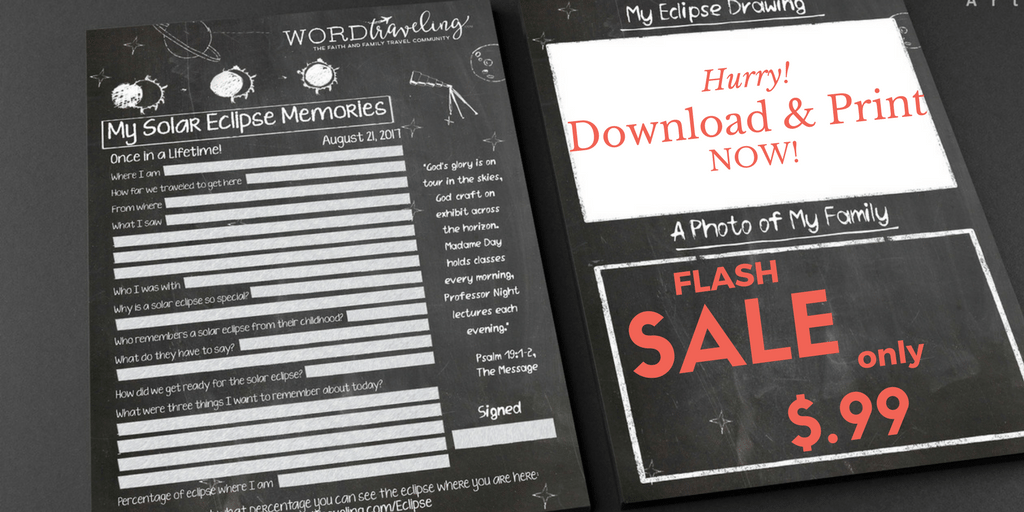 Wherever you are in the USA, you can enjoy making eclipse memories. Let me know what your plans are by commenting below, or share your completed memory maker on our Facebook Community!
How did we find out what percentage of the eclipse is visible from our town?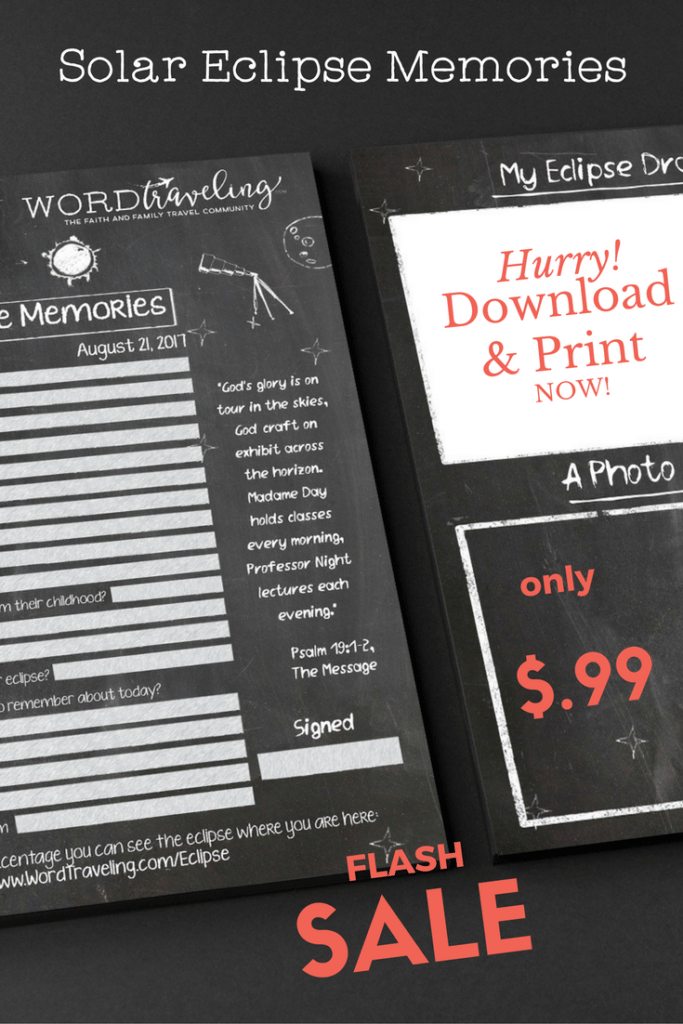 Interactive Eclipse Tracker Map
Use this Interactive  Eclipse Tracker Map on Google. Simply type in your hometown in the search bar at the top and you'll see THIS pop up with the percentage for your hometown, and anywhere else you search!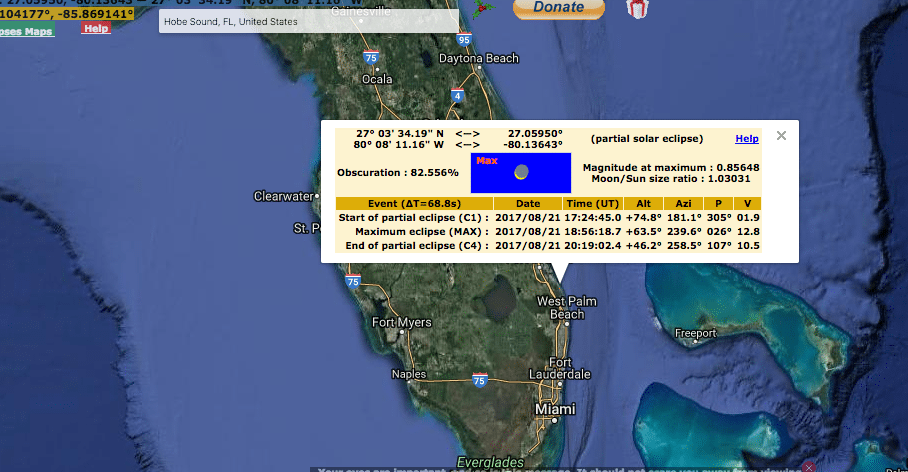 How to Build Your Pinhole Viewer