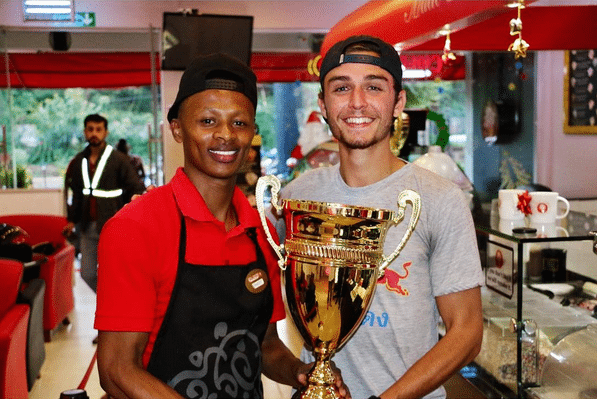 You're Not Even Gonna Believe This Story!
When I visited Nairobi, Kenya I came to visit my great friend Wesley Preston. When I was on my way to  see him, I took a "Matatu," (Unexplainable African bus which holds at least 15 people in a super tiny vehicle.), and when I glance out the window and I saw a Coldstone Creamery! Right when I saw Wes, I say we must go to Coldstone!
When we got to Coldstone I just casually order an ice cream and tell the icecreamista how happy I am to be here. After we finished we were walking out of Coldstone and then there was a guy that comes running out and ask, if he can take a picture with me and the Coldstone crew. I laughed and I said "absolutely!" We go back inside and they pull out this HUGE trophy from on the counter (it had to have weighed as much as the Stanley Cup,) and the other icecreamistas are like "Ernest here is "THE 2016 ULTIMATE COLD STONE CREW MEMBER OF THE WORLD!"  Turns out, Ernest really did win a competition of ColdStone people from the world. I had the opportunity also to tell them how I became a christian missionary and what Jesus has done in my life and what I was doing living as a christian in Tanzania Africa.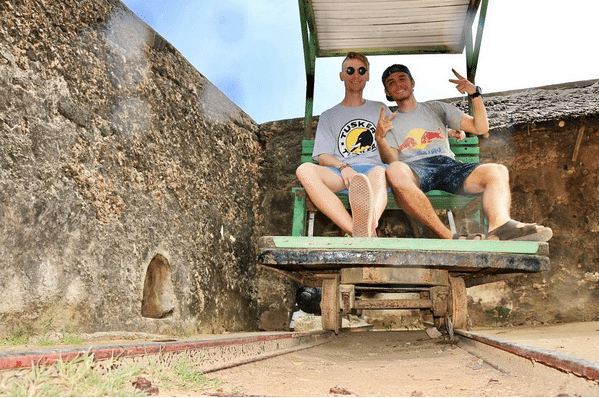 True Adventure
True adventure is rarely. Even when you experienced an adventure without a comrade. Family, friendship, and wisdom are forged in those epic moments. When two or more people throw down their differences and say, "let's go places together." Cheers to so many memories, Wesley Preston you're the best! Many more African safaris to come!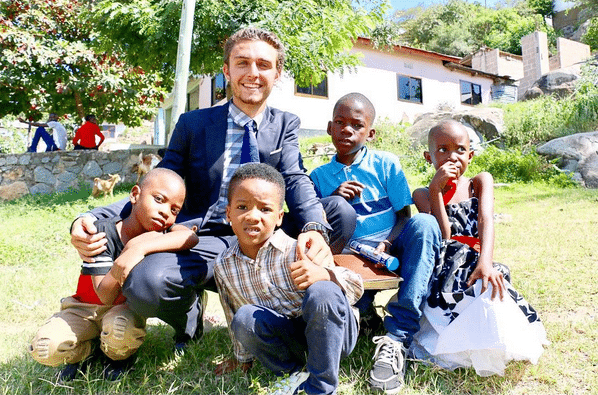 COOL KIDS
We are the cool kids in the village of Tanzania! Everyone who is everyone wants to hang with us cool kids.  You know what? We love God too and we're out to change the world. It feels great to be home here in Tanzania.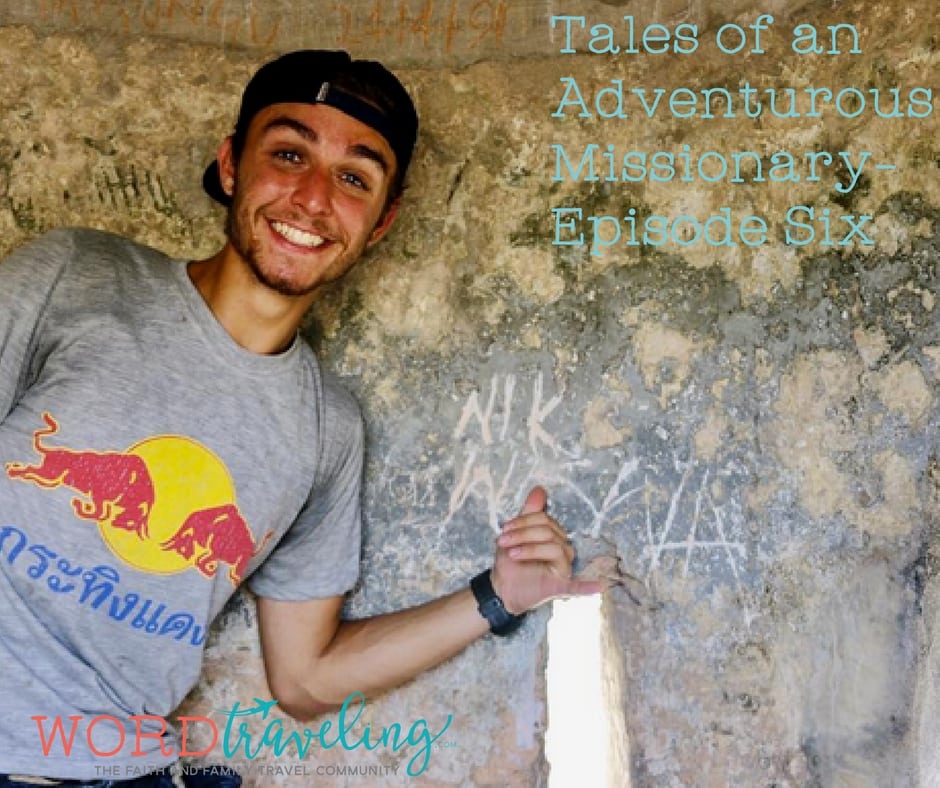 What You See is What You believe
What you know is what you owe. Think about it. Now is the only time we have, we aren't promised anything else except the present moment. Let us live in the present and embrace it as a gift to us.
Seeking tomorrow will only get you to the next today . This is the time NOW to rise and SHINE brighter than before! I see every moment as a present from God. The mission is to be  present in the present and love one another. Bear your light and let your attitude reflect the joy we have been given. Breath the air that the trees work hard to bless us with. Respect every person. Smile at every person, and every creature on this earth that God so generously gave us to cultivate and enjoy. Life is a beautiful and wild experience.  Life is meant for living, so let's live it together! Learning, growing, and loving each other.
Hey, if you missed other epsiodes. You have to got check out my other episodes.