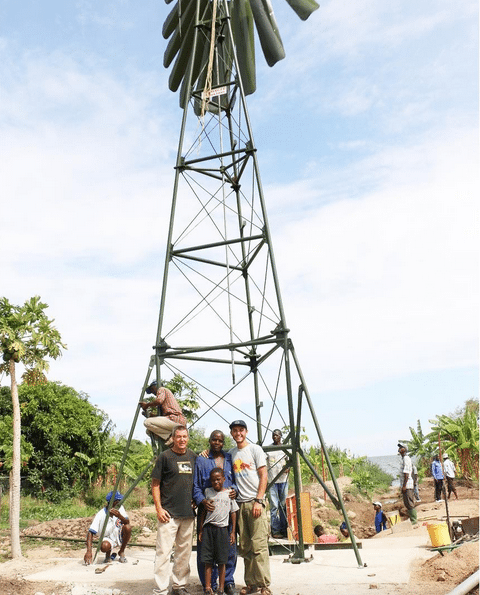 Windmill in Mavuno Village
Today we put up a Windmill in Mavuno Village! & Maji (water) is now freely pumping to the family houses, powered completely by the wind! Baba (Dad), Dan worked as hard as any man I've ever seen, to see this dream become a reality. He has taught me so much about work ethic, how to use tools I've never used before, and giving me opportunities that I am so unqualified for. I could feel the cool and humid air on the walls of the trench, filled with water nearly filling my waterproof shoes at my ankles, pounding rods of metal into the rock with a hammer rods which would eventually hold the water pump from falling from too much weight, as it filled with water.
Afterwards, my arms felt like fragile bananas. Uniting and working with so many joy filled Tanzanian men was such a privilege. We carried buckets, moved rocks, pulled ropes, & using little resources, we saw a huge windmill lofted into the air, happening only because of a united team effort. There is no words to describe the finishing excitement. Just as the wind moves the windmill along creating energy and providing the power to pump water. The breath and wind of the Spirit of God, moving though God's people, I am witnessing how God breathes into us and creates energy and provides us with power to love, empower, join with, and simply serve others. You and I are a windmill. Let us live freely, letting the wind of Holy Spirit blow on us, allowing us to spin and dance and provide, because the love of our awesome Papa who gave us all of creation to enjoy and cultivate and care for you.
Yes, OUR PAPA is waiting for us to stop trying to be the wind blowing to and fro, and instead Be a Windmill. And when we are spinning, when we are doing what we are made for, the Living Water is freely flowing to the land, and to the people. Jesus himself, said, "I am the Living Water, come to me and drink freely, now and forever." And being with Jesus, God who became a human, being in love, being in union, being in relationship, together with Jesus we can accomplish all things becoming new. Earth as it is in heaven.
Love is the Living Water. We are a Windmill.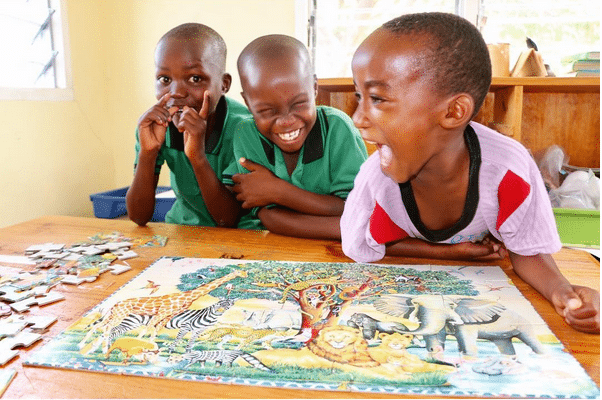 Puzzle Building                                                                                                                                                   Today at the orphanage in Mavuno Village Alex finished a puzzle and his reaction finishing it was priceless. "Alex, you guys finished the puzzle! Safi Sana!" "THE POOZER IS FINISHED…" "WHAT?! Alex, It's a puzzle, not a poozer!!" (We all start dying in laughter!) Kindergarten with these boys is hard work! But boy can these boys can build some puzzles!!!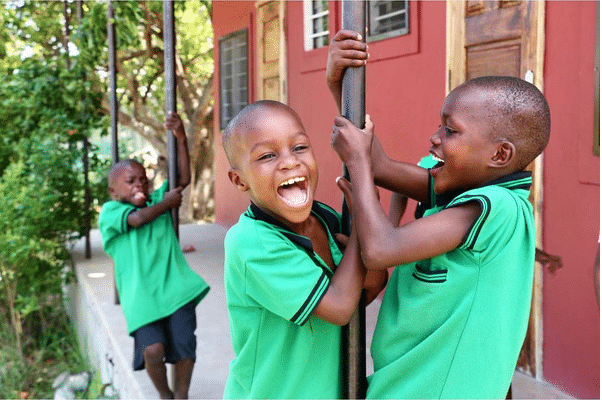 We don't need things to be entertained, we only need each other and we will always find something that we can play with that makes us laugh. This is what I'm learning from these beautiful kids. When I get to be their Mwalimu P.E. (P.E. Teacher), and they are my wanafunzi. (students) the truth is, they teach me way more than I could ever teach! They are teaching me that there is a beautiful exchange in giving. By giving we are freeing space in our souls to receive. My hope and my challenge to you today, is to give freely, hold nothing back, and have confidence that your giving is a gift to those around you.
Even when sometimes you feel like you're not making an impact. I feel this all the time. If you believe you are loved, you can freely give love. If you believe you are talented, you can freely teach and bring out the talents of others. Watoto (children) are incredible teachers. And I'm starting to wonder why the greatest and most wise old people I've ever met still have the spirit of a child. Maybe the greatest challenge in life is to come full circle and become like children again. Only filled with a life full of aromatic wisdom. Give your life and you will receive, A love that is never-ending and LIFE!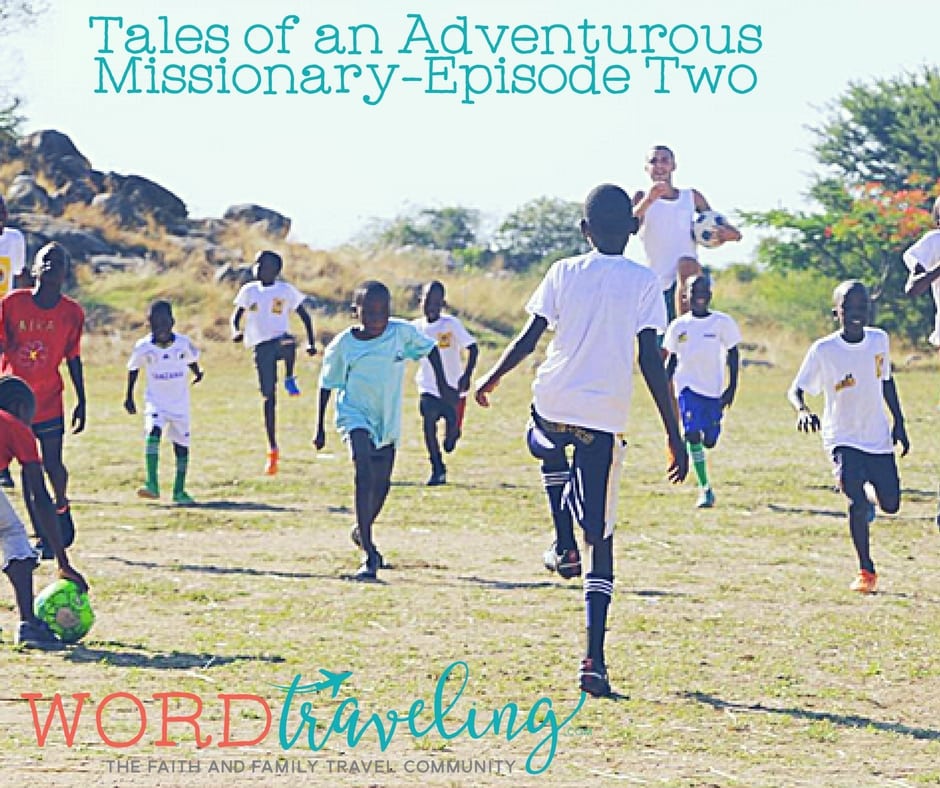 Today I'm thankful for teaching these boys how to be "Messi" on the soccer field in
If you thought this episode was pretty inspiration, go check out my  first episode.