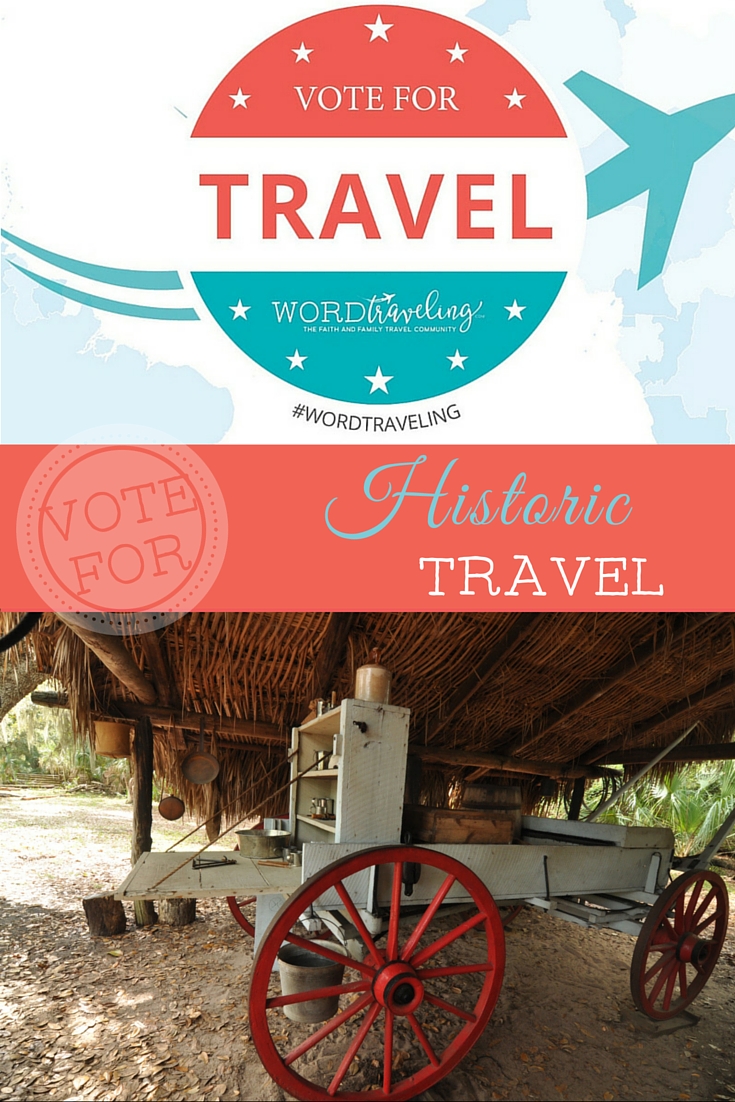 I love history. But perhaps more than history, I love historic places.
I love walking down cobbled streets, discovering local restaurants in centuries-old buildings and snapping insta-perfect shots in front of quaint cottages. The pace of vacation invariably slows down as we stop to read historical markers, explore sites and museums and imagine ourselves living out daily life as was done generations ago.
Why Historic Travel?
If your idea of vacation is full-throttle at a theme park, consider these 4 reasons to Vote for Historic Travel this summer:
1. Choose your own adventure! Every family is different, so, of course, every vacation should be unique! I created a mix-and-match guide to a romantic vacation in St. Augustine on my site and the page went crazy. That's when I realized what most people want- a curated list of the best things to do in an area that they can select from.
HOW TO: Read blogs before you visit new-to-you old cities and request packets from the Visitors & Convention Bureau and Chamber of Commerce. Choose more to-do's than your family will have time for so upon arrival you can easily tailor your days to the kids' moods, the weather and surprise changes in the budget.
2. Escape the herd… well, sort of. We live in St. Augustine, Florida. During peak vacation times, streets are packed, traffic is awful, and restaurants all have waits. But, as locals, we know how to escape the herd and enjoy staycations here. With flexibility built in, we do not have to spend our day in lines like we would at a theme park in peak season.
HOW TO: Plan your trip outside peak travel times. Sundays – Wednesdays are often lighter than the end of the week. If you don't have an insider to help you plan, look for a blogger or call your hotel's concierge or the VCB for some travel pro tips. They'll want your stay to be the best it can be and can tell you how to arrange your day, so you spend your time exploring, not waiting in lines.
Want to bring history to life for your family in St.Augustine with an educational and entertaining historian and other Christian families? Click here to save 10% on your adventure to America's oldest city!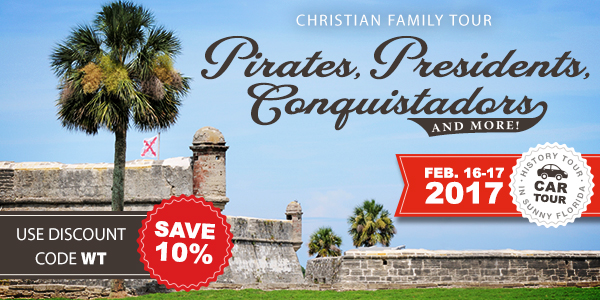 3. Never stop learning! All parents want our children to thrive academically… there is no better way to learn history than to experience it in context. Climb aboard a schooner, a caravel and then a galleon to see the ships that first crossed the Atlantic centuries ago- they'll be in awe that such a small boat carried so many people and safely arrived in the New World. Whether we're watching a weaver spin, exploring an old chuck wagon or seeing the difference between coastal hammocks and marshland habitats, I watch for the spark of excitement in my children.
HOW TO: Never assume your children are "too young to get it" but don't expect them to recall everything classroom-test-style either. Buy books or period toys and crafts that interest them as souvenirs. Look for hands-on opportunities. Also, know when to leave. Better to miss a couple of exhibits than to leave the kids with miserable memories.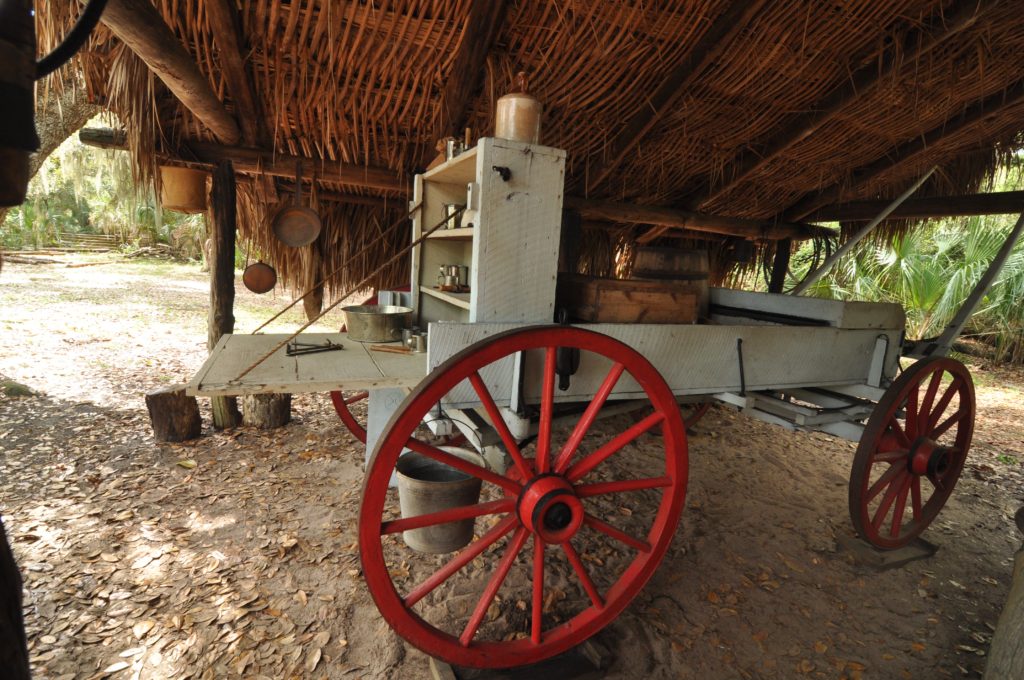 4. Exponentially better food! Tea rooms, coffee shops, and generally amazing foodie experiences can up the experience for mom, even if the kids wouldn't have cared if they had hot dogs three days in a row. I guarantee you can track down food 1,000 times better than theme park food at the same price!
HOW TO: Download Zomato, Trip Advisor or Yelp! before leaving and familiarize yourself with these apps so you can search on the go. If you're coming to St. Augustine, check out my St Augustine Restaurant Reviews section or join one of our fun Foodie Adventures!
Learning together weaves experiences and hearts together to create a beautiful tapestry unique to your family. This summer, explore history together!

Allie O is local to St. Augustine, a blogger, a mom. She helps locals and tourists discover the best of St. Augustine at (link URL) so they can love this city like she does.
Come join our community of faithful adventurers on Word Traveling so we can keep inspiring each other to great things for the Lord, traveling to, with and because of the Word!
 Join our facebook group of Christian travelers here!
ENTER TO WIN BELOW:

The Prize – A Four (4) Night Getaway Includes:
One (1) winner* will receive
Four (4)-night stay at the Sanibel Inn on Sanibel Island, which includes complimentary bike rentals. One (1) room for two (2) adults, and up to (2) children valued at $1,300. Blackout dates—entire month of September 2016 as some construction will be taking place.
Tickets for two (2) adults & up to two (2) children to Edison & Ford Winter Estates, providing the option for a guided or self-guided tour, valued at $72. Winners will enjoy touring 20 acres of historical buildings and gardens, as well as Edison's Research Lab and Museum. No blackout dates.
Tickets for two (2) adults & up to two (2) children on a 1.5-hour Caloosahatchee River Tour, provided by Pure Florida. Winners will learn about the history of the Caloosahatchee River and the exploits of Thomas Edison and Henry Ford, and may encounter dolphins, manatees, bald eagles, and more. No blackout dates, must make reservations in advance. Tickets valued at $128.
*Terms and prize details can be found at WordTraveling