Even after growing up in church, reading my Bible through more times than I can count, and knowing its stories by heart, my trip to Israel made me realize that I was Biblically lopsided. That is, I had a tendency to draw applications from the New Testament independent of their roots in the Old Testament. Visiting Israel put the two Covenants in sync with each other in my mind, and the power of that fusion changed my life.
This is a guest post from Jen's dear friend and #LetYourWriteShine attendee, Cathy Canen. So grateful that she's sharing her amazing Israel experience!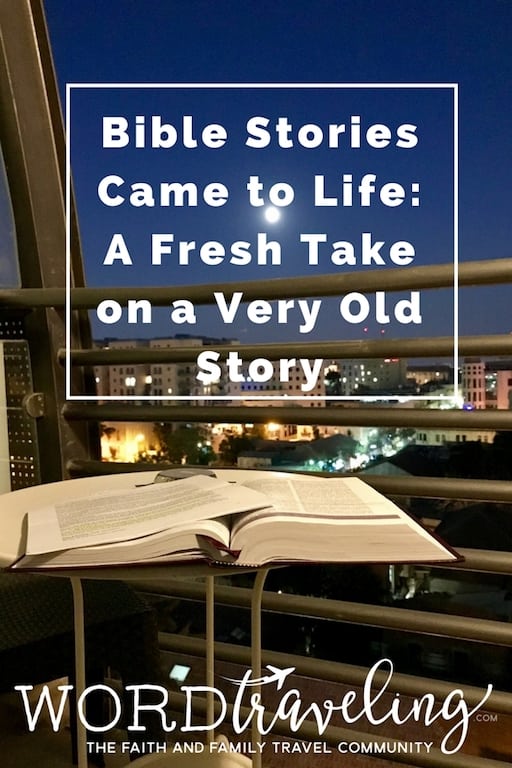 This is a sponsored post from America Israel Tours, which allows us to continue to bring you great content. Opinions and the author's experiences are unbiased.
 The Connection
The link between the Old and New Testament understanding was our private tour guide, Rami Danielli. Rami has a ministry called "Tour Your Roots," in which he teaches the Word in the places where the Biblical events occurred, from the Hebrew point of view.  Many Israel tours have guides who are equipped to teach about the historic sites in Israel.  But being a native-born Israeli and a Messianic Jew, Rami had unique insights to the Biblical narratives I'd never heard before. During the first week of our two-week trip, we stayed at one of the apartments that Rami and his wife, Gaby, have on their property.  Ours overlooked the Sea of Galilee.

Bible Stories Coming to Life
We traveled over 600 miles while we were there and I took hundreds of photos, but here are some of the highlights of the trip:
Visiting Mt. Carmel
We visited Mt. Carmel, the site where Elijah challenged the gods of Baal, and where he and his servant waited for the rain to come (my favorite Old Testament story, 1 Kings 18). Standing here, you could easily picture the cloud coming up over the horizon. This view has become a visual of how prayer works: you ask God, you wait, and you watch until suddenly there's a slight change, and you know you've been heard. Then you run forward in great expectation!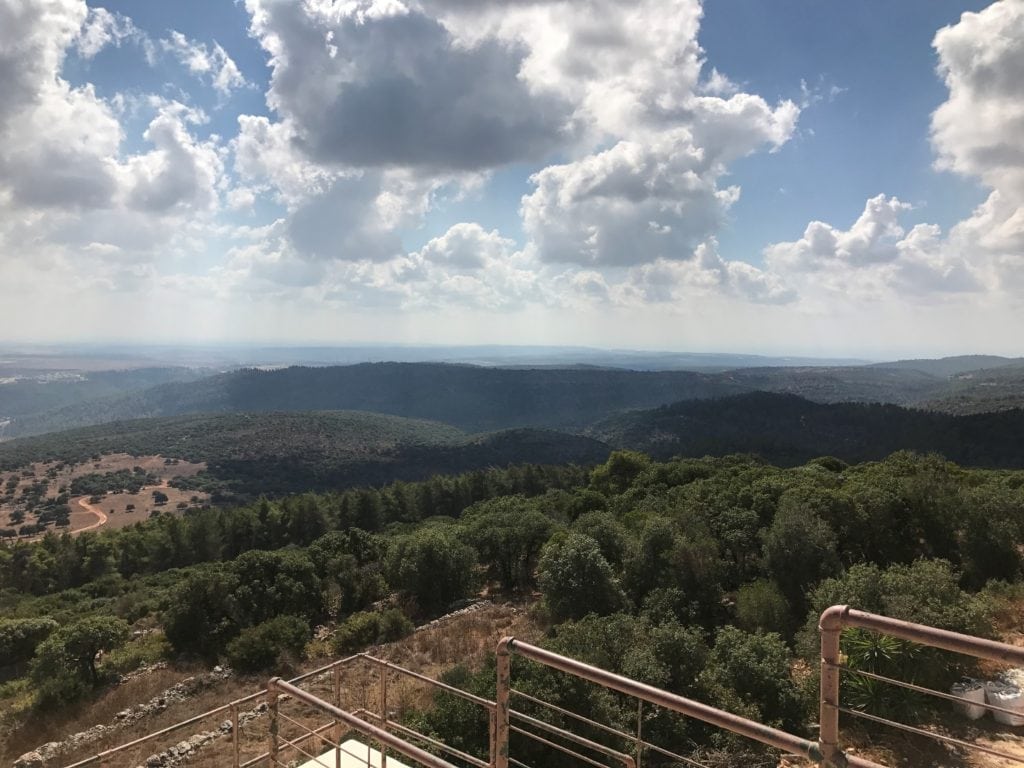 The Dead Sea
One evening we went floating in the Dead Sea. Rami spoke about the prophecies concerning the Dead Sea, explaining that when Christ returns, the sea will have fresh water and will sustain life. This prophecy is beginning to happen right now in small pools along the shores, as prophesied in Ezekiel 47:8-9.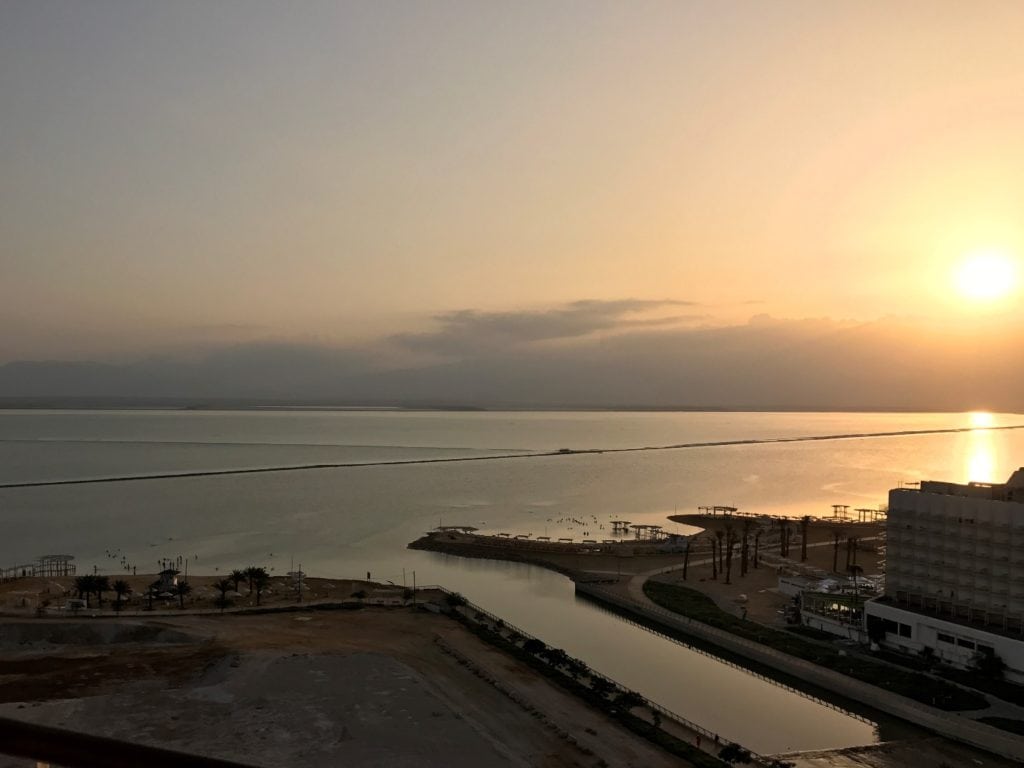 Masada
We also visited Masada, Herod's castle.  He is remembered for being both brilliant and crazy, and considering where he chose to build his fortress, I would have to agree.  The dark building at the top of the photo is the tourist's trolley station. The actual palace is to the far right.  It was built on the stair steps of the cliff going down. The story of Masada is heartbreaking.  But the commitment of the Hebrew people to God, even when it cost them their lives, is an example I cherish.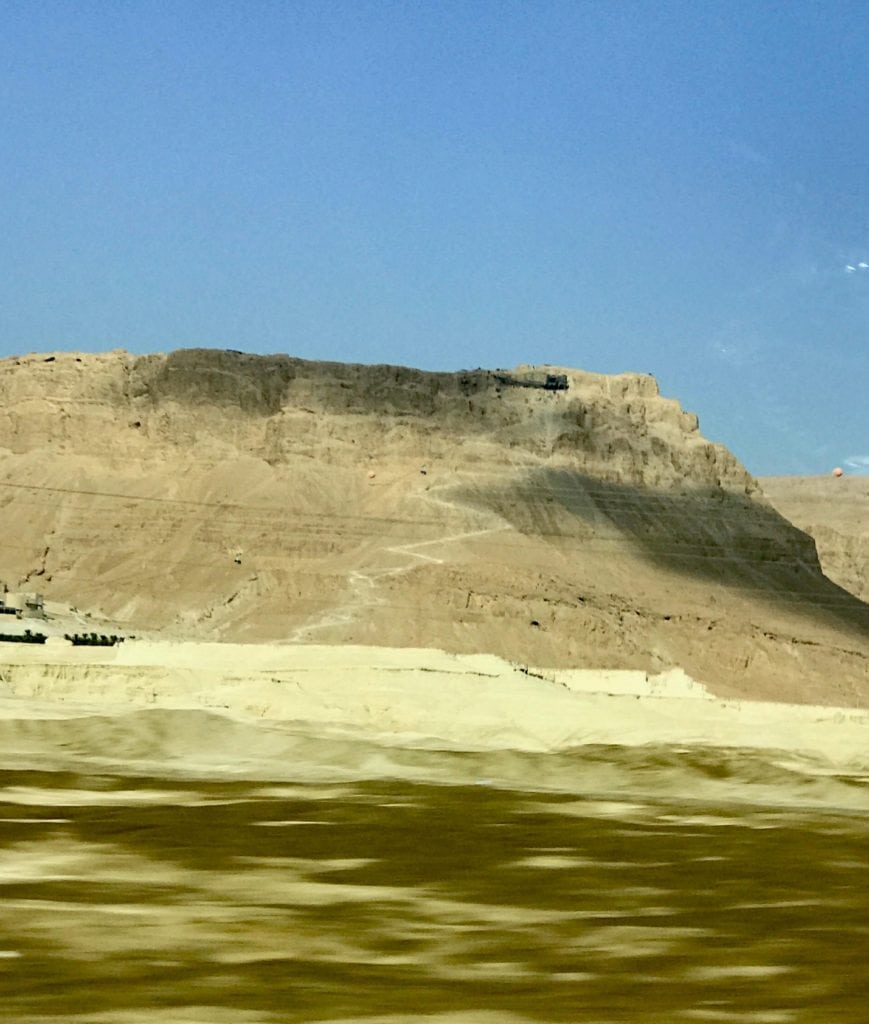 Gideon's Springs
We also saw Gideon's Springs. Remember that Gideon's army won at odds of 400:1, because of the way some of the men drew water with their hands. That story happened right here. This place reminded me to not question God when earthly logic would contradict hope.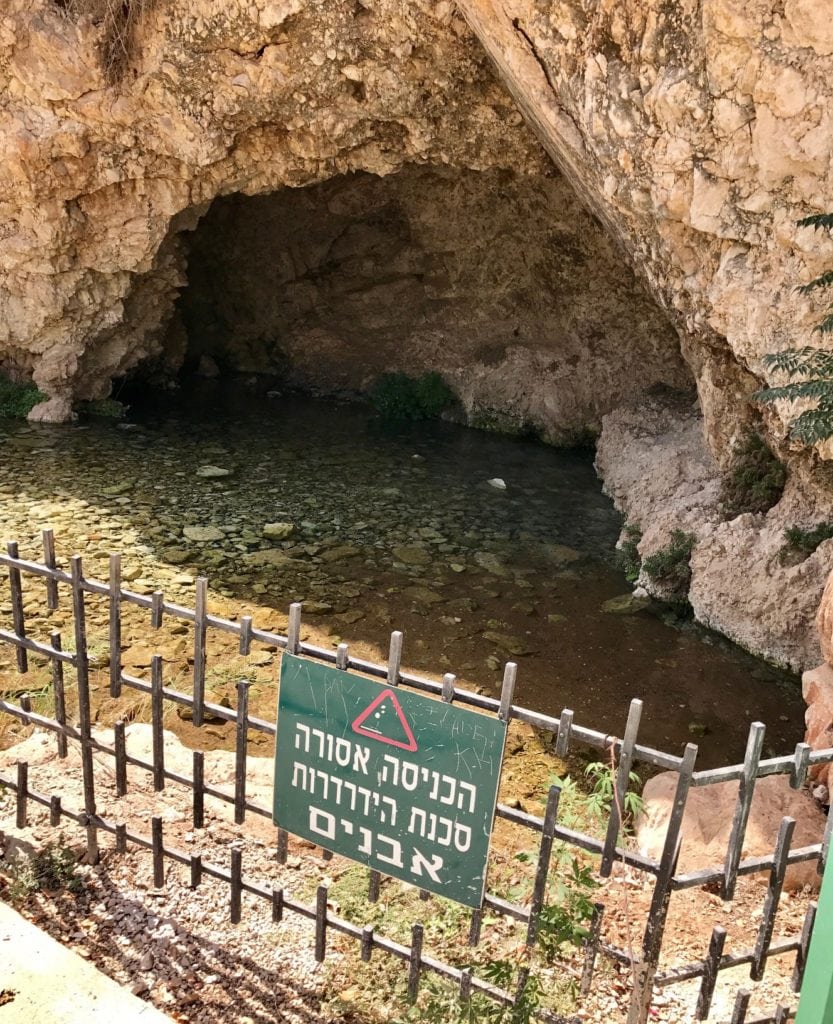 David's Caves
The caves where David hid from Saul (1 Samuel 26) were along this ravine, and their water source was a rock. My takeaway from this site is a new appreciation for Philippians 4:19, "God will supply all my needs according to His riches in glory by Christ Jesus." He will care for His people no matter what the circumstances would merit.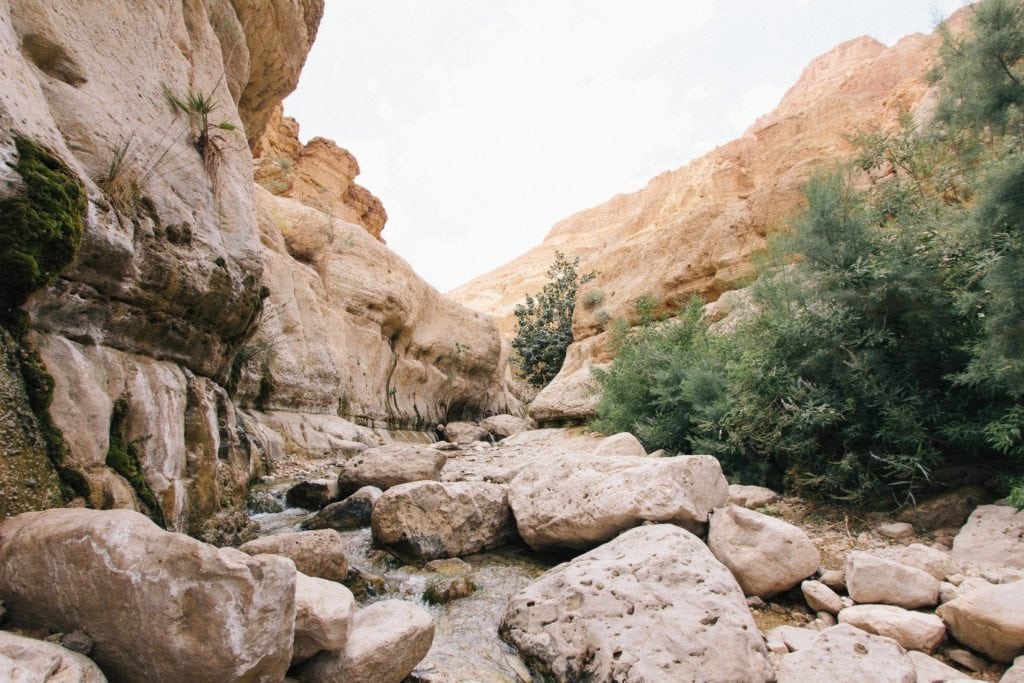 The View
The view that is dearest to my heart, though, is this one, taken from the balcony of our hotel in Jerusalem.  In was in this place, armed with fresh insights into the Word by geographical and historical contexts, that heaven and earth and the Word came together for me.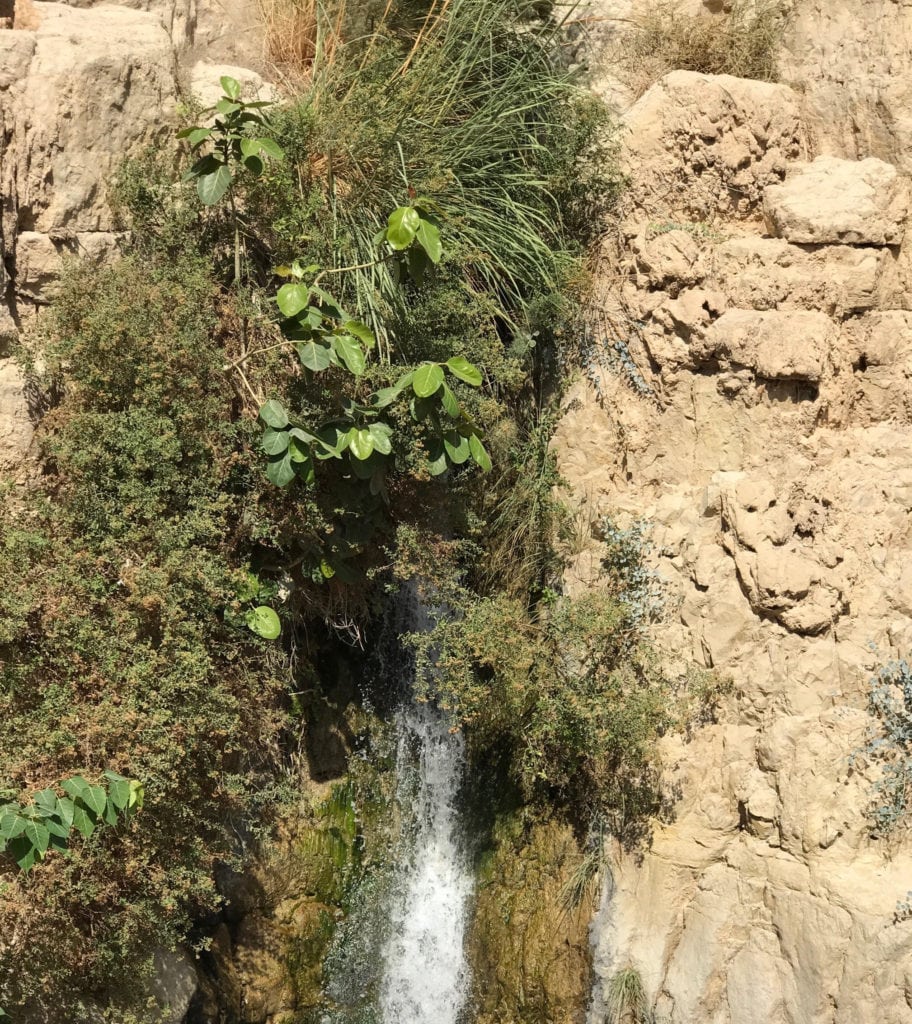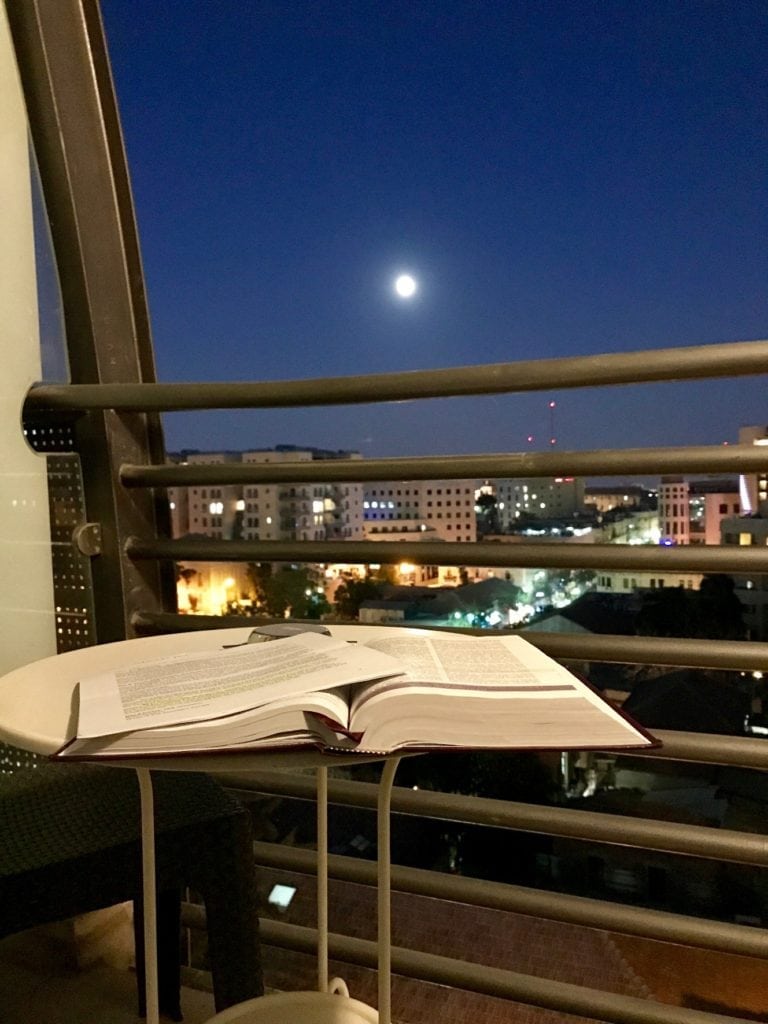 Having seen these places with my own eyes and having learned the nuances of the Biblical stories from a Hebrew believer in Jeshua, I can say that "every word of God proves true," Proverbs 30:5, in a way I could never say it before. Bless the Lord!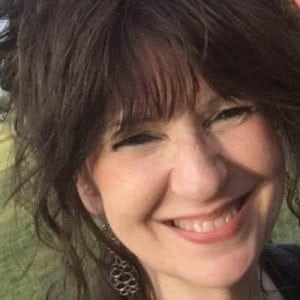 Author Cathy Canen is a teacher, a certified sign language interpreter, and taught kids with learning disabilities including deaf, blind, deafblind, Aspergers, and others, and created specialized language programs for deafblind and non-verbal autistic students. She has taught in traditional classrooms, in their home school (K-12), and conducts private tutoring sessions for kids ranging from first grade through college levels, both in English and ESL situations. She co-leads a community Bible study at her church and works hospice on the side. Cathy blogs at the Very Low Calorie Network (vlcdnetwork.com) where she writes about health and nutrition, and does ghostwriting through her site, CathyCanen.com.