When we began the renovation of our beach house a few years ago, we had to put the major kitchen renovations on hold. To bring our home up to our style and decor, we made a few changes. We painted our cabinets white and changed the hardware to a more farmhouse style. And, we got rid of the old, discolored white appliances for more sleek and modern stainless, even though some of them were purchased used.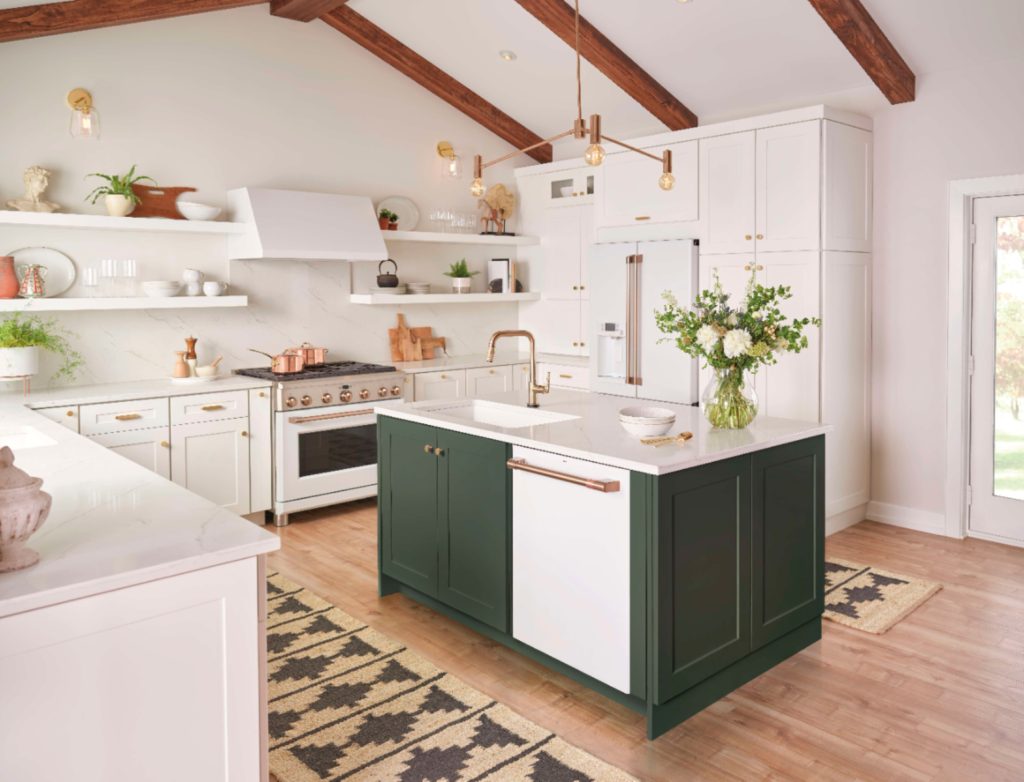 I have been compensated in the form of a Best Buy gift card to share this new collection with you. 
Fast forward a few years and thousands saved for our dream kitchen renovation. We found our dream countertops, a gorgeous white quartzite laced with turquoise and tan waves of color that looked like waves of the sea. If only the
Café Matte Collection
 customizable appliances in Matte White, had been available then. This new collection of modern kitchen appliances available at Best Buy are customizable according to your personal style.
Their Modern Matte Black or Matte White finishes set the canvas, and the distinct by design line of customizable hardware options complete the look that reflects your personal style. It's about time appliances had a personality. Yours.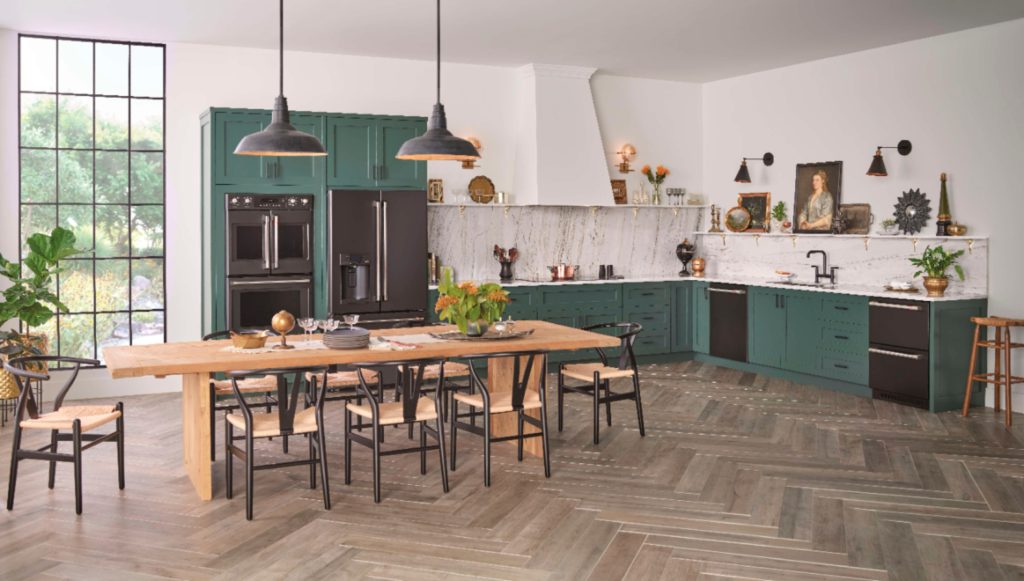 The Café brand gives you options to change handles and knobs to different finishes that brings your dream kitchen vision to life. Best of all, these customizable appliances are stylish cooking that performs. As often as we are feeding the masses, that's a blessing. With the Café collection, the stylish design and high performance sparks creativity in the kitchen.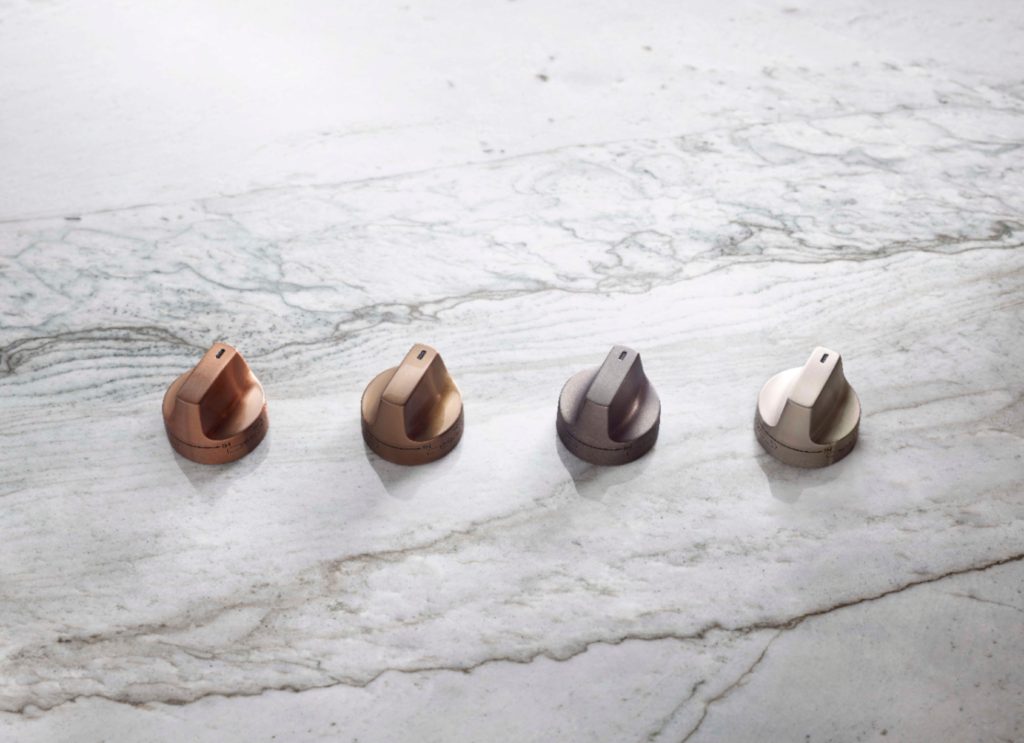 Want to redesign your look a few years into your appliances? No problem. You can order additional hardware in the store if you choose to re-design the look. The Café Matte Collection, available in both Matte White with brushed bronze hardware and in a separate offering of Matte Black with brushed stainless hardware will complement your overall kitchen design.
Plus, the Matte Collection's premium finishes in Matte White and Matte Black seamlessly complement premium cabinetry and flooring, setting the stage for mindful layers of warmth, depth and personality. The soft luster and warmth of the Matte White finish offers a fresh approach to a staple kitchen color. With a luxe look and a smudge-resistant, soft-touch feel, Matte White allows owners to create pops of brightness against dark cabinetry or a seamless blend in an all-white kitchen.
And, shining brightness is important, especially in the kitchen.
Buen Viaje! ~Jen