This is a sponsored post written by me on behalf of Ocala/ Marion County VCB for IZEA. All opinions are 100% mine.
I just returned from co-hosting an incredible time of refreshment at our first women's writing retreat. Through all our sessions, fellowship and networking, one thing was more impactful than all the planned activity: the natural beauty and setting of our location.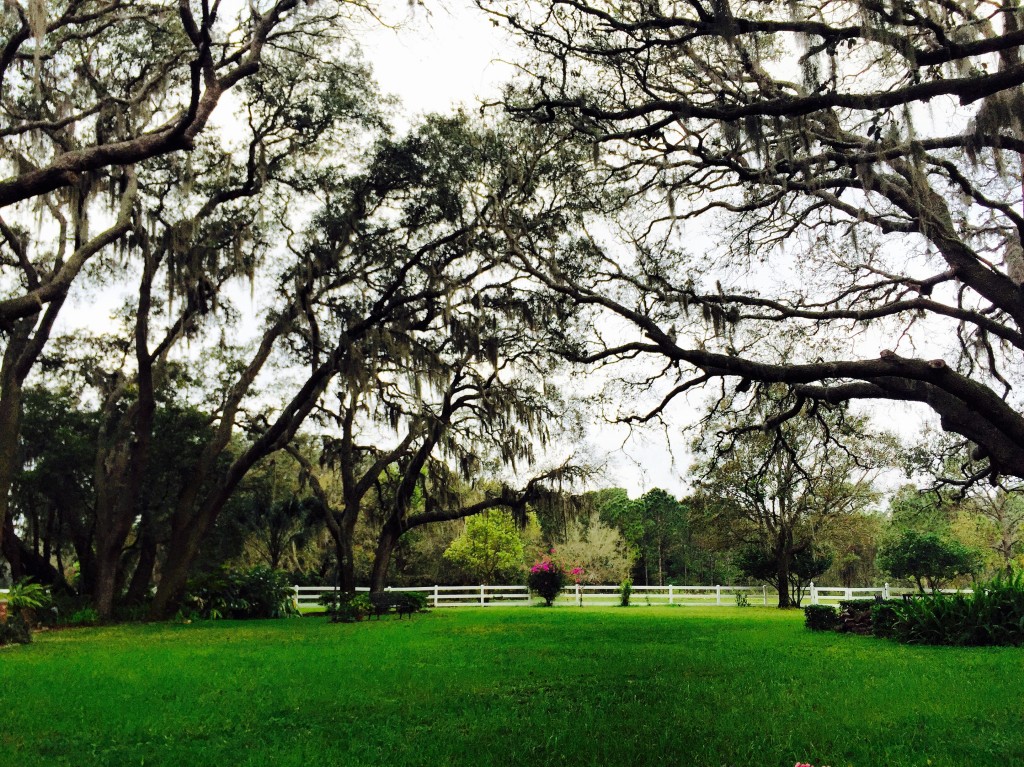 Dreaming of Getting Back to Nature with My Family
I sat, reflected, and wrote on the porch swing under the awesome majesty of ancient live oaks boldly decorated with Spanish moss. Sipping my coffee in a tranquility hard to describe in words, I couldn't help but appreciate peace from the lack of technology connection I was experiencing. An internal thought almost became an audible whisper through the whistling winds and chirping birds… "I need my boys to experience this." My daydreams turned to thoughts of the boys running with laughter, examining leaves, climbing the sturdy limbs, chasing lizards and leaping from one stepping stone to the next. And then I remembered a photo I'd seen recently of the same moss covered oaks in Ocala/Marion County, Florida. I began to dream how a quick getaway back to nature would have the same technology "detoxifying" effect on them. This was an opportunity for more Florida Travel.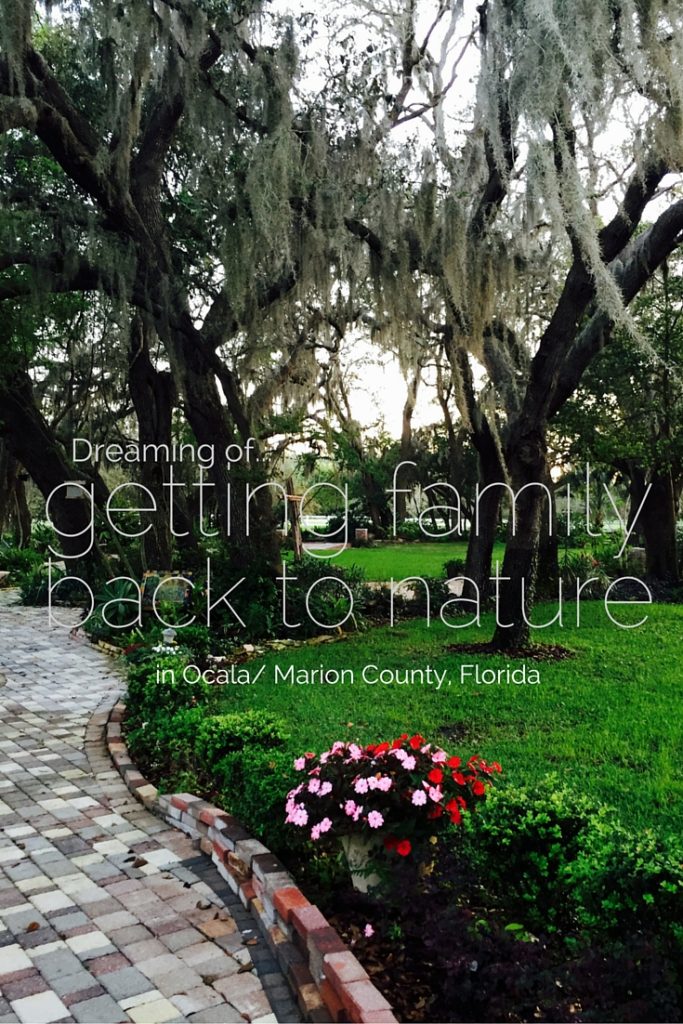 Time in Nature is not an Option
As a blogger and a homeschool mom, with a husband who works remotely for a company all the way across the country, we become all to often more connected to our iPhones than nature and our God who created it. Those thoughts solidified my decision as a mom, and a family, to make sure we all spend more time engulfed in outdoor activities. When we spend time in the outdoors and offline, we reconnect with what really matters and learn to like more than a 140-character thought. We begin to develop deeper thoughts of our own.

Disconnect to Reconnect
While we live in a gorgeous area, let's face it, we don't spend enough time outdoors. When we work from home, we can be distracted and always "on." Mini-getaways back to nature allow us to unplug and disconnect to reconnect.
I've lived in Florida on and off for over 30 years but have never experienced our gorgeous fresh water springs I've heard so much about. I'm determined to change that, and soon! As a family, we love fishing, exploring together and even the more adventurous outdoor activities like zip lining. Ocala/Marion County Activities offer all these, and more, just a few short hours from our home in South Florida.
Options for Staying in Nature in Marion County
When my dad, the Florida snowbird, said we can use his RV for the summer, I knew Ocala/Marion County would be one of our first stops! There are so many Ocala/Marion County Lodging choices to experience nature, from awesome campgrounds for RVs and tent camping to cabins, upscale hotels and quaint bed and breakfasts.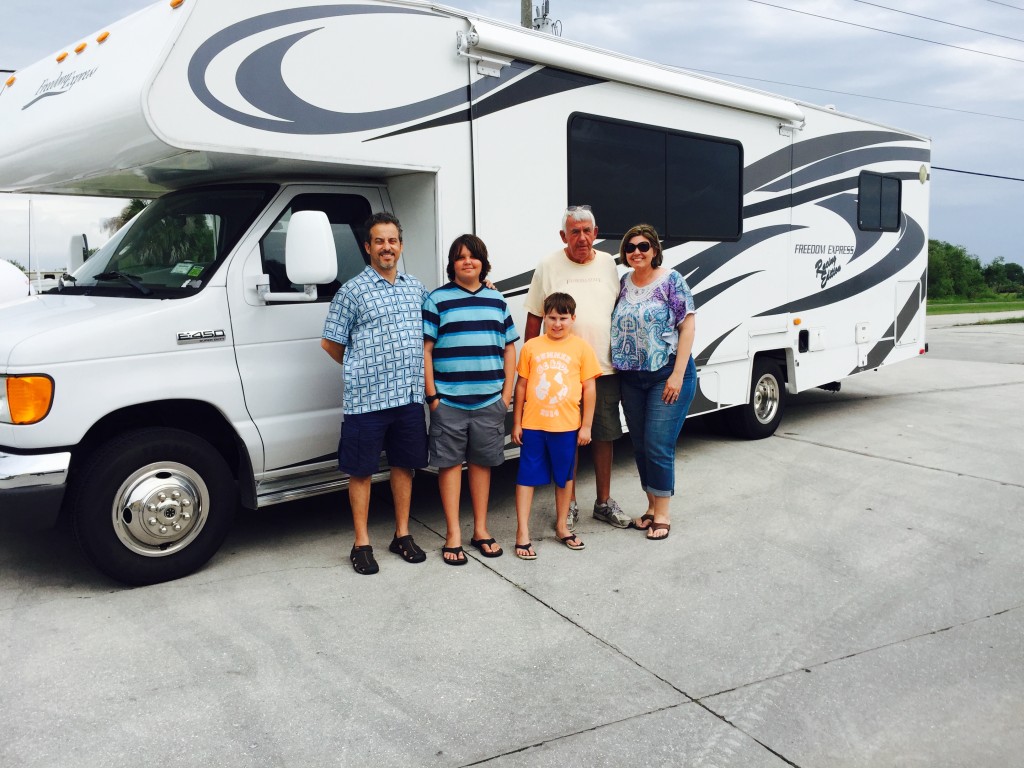 I am so excited to turn these dreams of spending more time in nature into reality with my family, more frequently, and encourage you to unplug and do the same!
Have you been to the Ocala/Marion County area? Let me know your recommendations!
May the peace of nature be with you!
Vaya con Dios~ Jen