This is Day #20 in our Travel is… series!
Staycation – A new buzzword for vacationing from home.
In these tight financial times, the Lord continues to provide creative ways for families to take time to play together.
As it says in Philippians 4:19 (NKJV), "And my God shall supply all

your need according to His riches in glory by Christ Jesus."
He also provides us with creativity, so let's be creative!
We've considered it a challenge to explore and find interesting things we can enjoy as a family, and I can tell you that Family Travel is affordable!
Family Travel is Affordable
We lived about ten minutes from Mall of America for 14 years and only visited it when we had out-of-town guests. How crazy is that? People travel all the way from Japan to shop there, yet we never took advantage of exploring it unless we had guests. Now that we live 100 miles from it, every once in a while we talk about going there.
After my realization about the Mall of America, I got to thinking of other places that we just don't think to visit, but that we would explore if we were traveling through a state or going somewhere on vacation.
One year when we were studying Minnesota history we decided to visit as many of the state's historical sites as we could. Most of them were day trips. We read about them before going and really enjoyed the hands-on lessons we got from visiting them. Check your state's website to find historical sites you can visit.
I've taken to stopping at rest stops and tourist information stops to see what is happening locally and check for any coupons or special offers they have for people vacationing in our state. I've found some great discounts and BOGO offers too.
Zoos and Museum memberships can be expensive, but most of them include the ability to visit other zoos and museums. We join one of them each year and then look for places we can visit for free with that membership when we travel.
Be sure to visit the website of places either before you travel or when you discover something interesting along the way. You can often get discount tickets by using your smart phone.
I'm spoiled because we live in Minnesota – land of 10,000 lakes, but if you have a lake near you it can provide hours of free fun. We have Lake Superior nearby and have enjoyed hours walking or just sitting on the shore.
Nature centers are always a good choice for inexpensive family fun. We have the National Eagle Center nearby and it can provide hours of interesting entertainment for all ages.
Our family stayed home this last 4th of July to get some work done around the house. We did use Sunday after church for a little stacation. We went to a little fishing museum we had just heard about that was only 25 miles from our town. As usual we looked for interesting things along the road as we drove while listening to our audio book – family multi-tasking!
One of the things we found was Treasure City. They say a picture is worth a thousand words, so I'll just show you some photos.
We also stopped at a vegetable market and had fun talking with the older gentleman who ran it.
Where the Road Leads
A few years ago we happened upon one of our greatest finds. We discovered it in Owatonna, MN when we went to shop at Cabella's. We saw a sign that said "Orphanage Museum". It piqued our interest, so we decided to check it out. We ended up spending several hours there. Later we told others about it and even took guests to see it.
It was not exactly fun, but very interesting and educational. It was built during the depression. When families could no longer afford to care for their children, they took them to the orphanage. Isn't that sad? The museum was filled with sections that told the stories of individual orphans, or several siblings who had been left there. It sounds like they were well cared for, but one can only imagine what a difficult choice this must have been for both parents and children. The little cemetery out back still tugs at my mother's heart.
Once again—only an hour from home and very inexpensive to tour, but very educational and eye-opening for our whole family. I never knew such places existed.
They have a very nice website if you would like to visit The Orphanage Museum online.
What's in Your Town?
What's in your town, neighborhood, or state that you have never thought to visit? Read those signs and check them out—you never know what a treasure you'll find. Just pretend you're a tourist and I think you'll find that Family Travel is affordable!
Please click the image below to see the other posts in this series.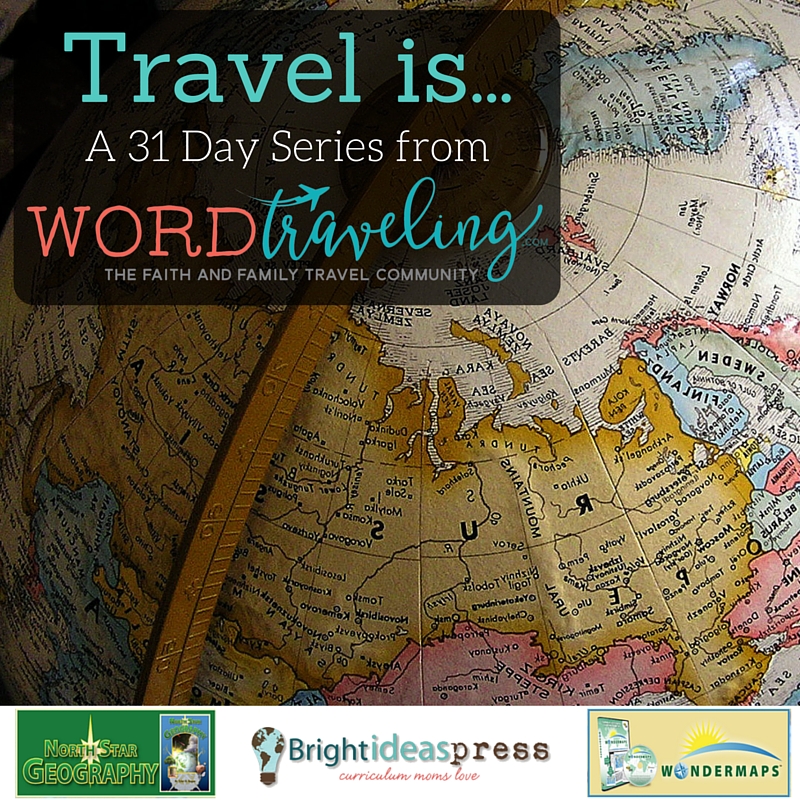 Phyllis Sather is an ordinary woman serving an extraordinary God. She has been the joyful wife of her best friend Daniel for 30 years and became a stay at home mom 30 years ago after retiring from a management position. She homeschooled their three children, Emily (28), Rebekah (26), and Eric (24), for the past 20+ years and they are now continuing their education and working. She wrote a column on mothers and daughters for five years and has published several books. Her favorite is Purposeful Planning. Visit her on her at Phyllis-Sather.com to receive a free copy of Dan's Doodles I. You can also find her on Facebook, Pinterest, Good Reads, Google +, and Twitter.