The Google Pixelbook – Google's newest 360 Chromebook with tons of features and some spectacular specs!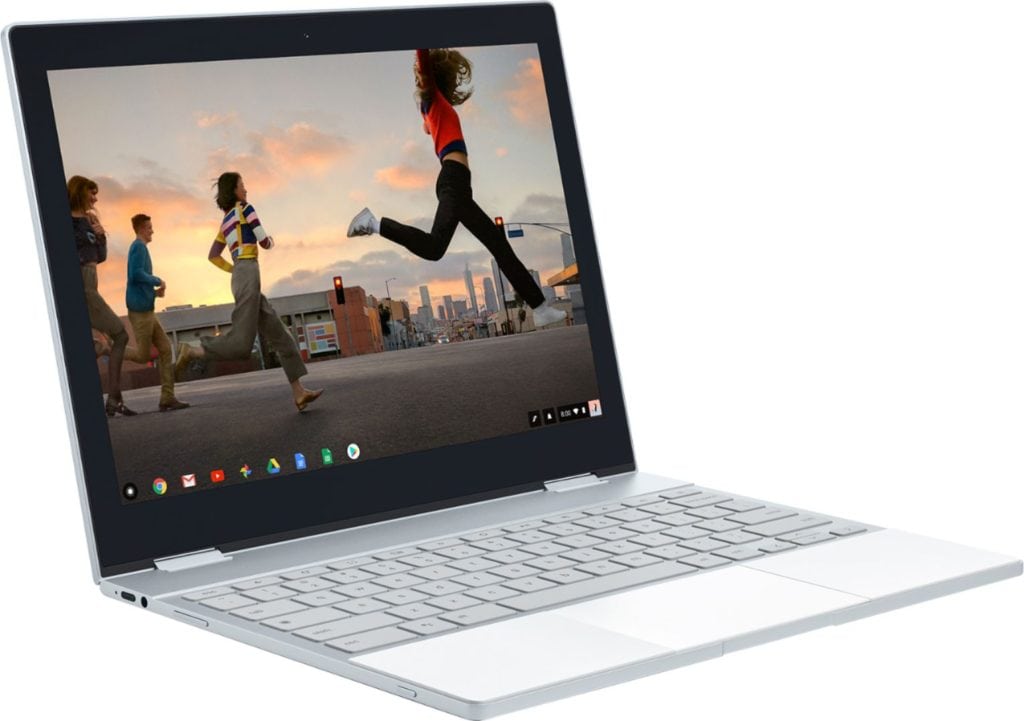 In exchange for this post, I have been compensated by Best Buy. 
Meet the Google Pixelbook
Meet the Pixelbook, available from Best Buy – it's a high performance Chromebook from Google. Don't forget about its trusty assistant, the Pixelbook Pen. It's a super smart stylus created to increase your productivity. The Pixelbook is the world's first laptop with the Google Assistant built in right from the start. (We sure do love our Google home assistants at our place!)  From its razor-thin body to its collection of applications, Pixelbook is the go-to device that easily works with any lifestyle. This might be the perfect notebook for teens! With its lightning fast software, Chrome OS, you'll always have the latest security and software features.
Simplifying Work with Google Pixelbook
Pixelbook is the first laptop with the Google Assistant built in. There is an easy to  access dedicated Google Assistant key on the keyboard that will instantly activate the Assistant, or you can simply repeat the phrase "Ok Google" that we're sure you've heard before. Another way you can open the Assistant is with Pixelbook Pen – just press and hold the button, then tap the pen on Pixelbook's screen to get help from your trusty Assistant.

Easily Adaptable
At just 10.3mm thin, Pixelbook is the thinnest laptop ever made by Google. And it's made from a lightweight, beautiful aluminum that is sure to impress your friends. The 360° touchscreen and versatile 4-in-1 design will adjust to whatever you're doing – hassle free. You can draw with the Pixelbook Pen (sold separately) edit photos, or stay productive with GSuite apps that Drive automatically backs up to your device, and enjoy online, or offline access to movies and TV shows with apps like Google Play Movies and YouTube Red.
Maximum Security
With Chrome OS, you'll never have to worry about updating to the latest security software – the Pixelbook does it automatically in the background with a stable internet connection. Pixelbook is ready when you are –  it starts up in under ten seconds, remains quick, and has a fast-charging, long lasting battery that gives you up to ten hours of usage from a single charge. (Based on a mix of standby, web browsing and other use. Charging time requires a battery to be at least 5% charged, the device to be inactive, and use of included charger. Actual results may vary.)
Google Pixelbook's Apps for Work and Play
Maximize productivity while doing what you love with apps including Google Drive, Docs, Sheets, Slides, Gmail, Photos and more. You can always download your favorites from YouTube Red and Google Play Movies to enjoy even without Wi-Fi.
Right now, you can save $100 on a new Pixelbook from Best Buy – pick one up today!