I CAN ONLY IMAGINE….Coming to home video, June 12, 2018 
The #1 Inspirational Movie of the Year Comes Home on Digital on June 5 and Blu-rayTM Combo Pack and DVD on June 12
Releasing this Tuesday on home entertainment, I Can Only Imagine stars the amazing cast of J. Michael Finley, Madeline Carroll, Trace Adkins, Priscilla C. Shirer, Cloris Leachman and Dennis Quaid, I Can Only Imagine (PG) is based on the true story of MercyMe's lead singer, Bart Millard. We are so excited to be adding this family favorite to our DVD library!
The home entertainment release of I Can Only Imagine features over 3 hours of extras including 7 deleted scenes, 7 in-depth featurettes, an audio commentary, and more!
It's a song with lyrics that brings hope to so many … often in the midst of life's most challenging moments. Amazingly, the song was written in mere minutes by MercyMe lead singer Bart Millard. Yet in reality, the lyrics took a lifetime to craft.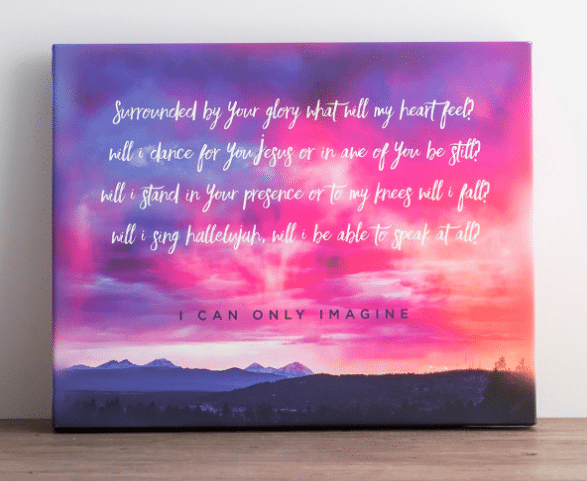 I am so excited to have this film in our theater library, thanks to being provided a copies by Propellor Consulting.
Check out my INSTAGRAM, where you have a chance to win your own DVD, too!
Behind the Scenes
"It's the song you know," says Jon Erwin, co-director, "but the story you don't." The Erwin Brothers also directed OCTOBER BABY, MOMS' NIGHT OUT, and WOODLAWN.  It was the Erwins' third collaboration with producing partner Kevin Downes (COURAGEOUS). "What I'm most excited about is people seeing this who have never heard the story." Downes said. "This is a powerful story that I believe is going to bring hope to people all over the world."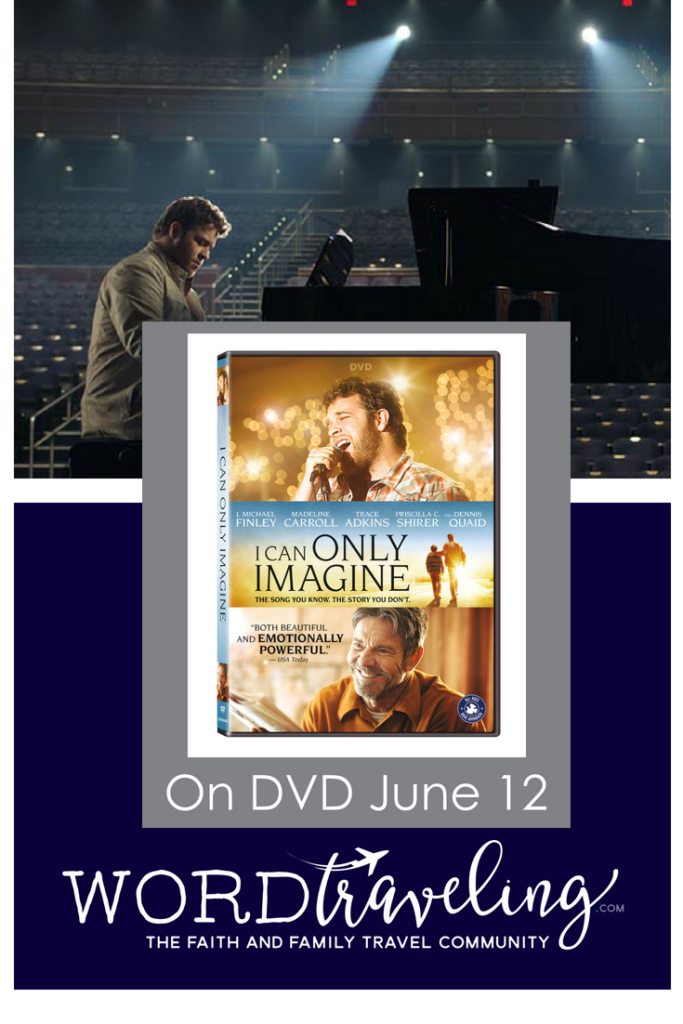 "I just thought it was a compelling, universal story," says Quaid, who plays Millard's father, Arthur. "I've done a lot of father-son stories, and this was different in a way because it wasn't so, should I say… Hollywood? What attracted me to Arthur was that he was a guy who has redemption in the end. But he starts from a very low place."
Interestingly, the Erwins' opportunity to tell Bart's story actually came about because of one of their other films.
"On a whim, we invited Bart to a screening of one of our films," recalls Andy Erwin, co-writer/director. "Just kind of reached out to him and said, 'Hey, we travel in the same circles, but we've never really hung out.'"
Bart saw the show and gave the brothers some surprising news.
"He said, 'I don't know if you know this, but the studio's been developing my life story for several years now as a movie. I'd like you guys to consider directing it,'" says Andy. "I laughed and said, 'Well, the funny thing is they sent us the script this morning.'"
A few years later, they found themselves in Oklahoma City making a movie about Bart Millard's amazing story.
Bart Millard's Story
Although he found faith at a young age, life wasn't easy for Bart. He leaned into an active imagination and his love of music as escapes from a troubled home life. As he grew older, Bart turned to football in hopes of somehow connecting with his abusive father. But a career-ending injury—combined with the vision of a teacher who saw unlimited potential—set Bart on a musical pathway.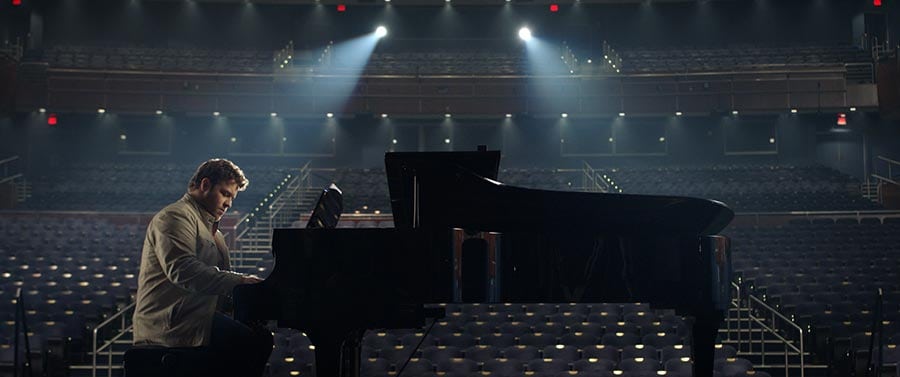 Chasing a dream while running from broken relationships with father and Shannon, his childhood sweetheart, Bart hits the road on an old, decrepit tour bus with his new band MercyMe—named for his grandmother's favorite expression. With the guidance of a grizzled music-industry insider, the band begins a journey none of them could ever have imagined.
"The movie is a powerful reminder that no one is ever too far from God's love," says Millard, "and that heaven is promised to those who find hope in Christ."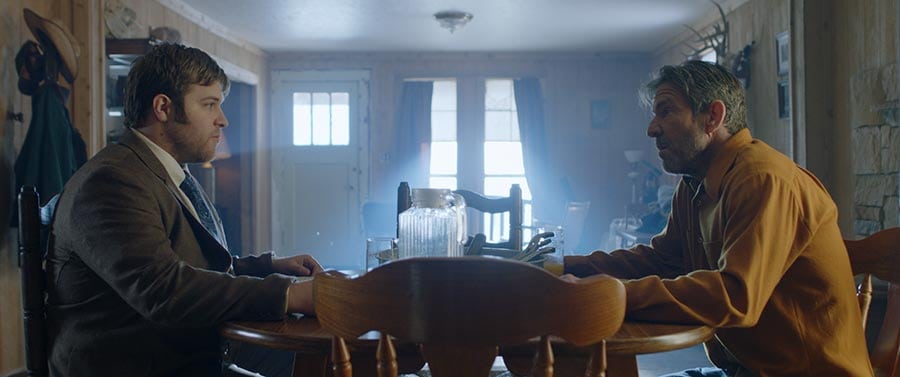 Visit the official website for more info: https://icanonlyimagine.com/ Follow the hashtag #ICanOnlyImagine on social, and enter the giveaway on my Instagram feed for your chance to win a copy of the DVD! Drawing June 16.
Watch it again and again your friends, family, and community group. Be encouraged in your own journey and see change in your life by experiencing this true story. You can even get small group, church and discussion materials and even children's resources here. Download a sample today. 
Disclosure (in accordance with the FTC's 16 CFR, Part 255:  "Guides Concerning the Use of Endorsements and Testimonials in Advertising"):  Many thanks to Propeller Consulting, LLC for providing this prize for the giveaway. Choice of winners and opinions are 100% my own and NOT influenced by monetary compensation. I did receive access to the film in exchange for this review and post. Only one entrant per mailing address, per giveaway.  If you have won a prize from our sponsor Propeller/FlyBy Promotions in the last 30 days on the same blog, you are not eligible to win.  Or if you have won the same prize on another blog, you are not eligible to win it again. Winner is subject to eligibility verification.