My families loves film, especially inspiring, animated ones. This spring, for two days only, you can enjoy a new faith-filled inspirational animated full-length feature with your family, too.  Because, sometimes, hope is in a song. I was invited by Flyby promotions to share about this new musical, faith-filled and feature presentation with you.
Inspiration for Ice Dragon: Legend of the Blue Daisies
Based on a short story by Canadian director and producer Bruce Stacey, this faith-based adventure features the voice talents of Rheal Rees (Melody), Justin Debé (Leif) and Bill Bray (Nicholai.) "The original story sat in my drawer for more than 20 years until I was encouraged by friends at Cartoon Conrad Productions (Kulipari-Netflix Original Series) to dust it off and adapt it for the screen," Director and Producer Bruce Stacey said. "I am thrilled this family adventure is making it to the big screen for audiences nationwide to enjoy."
I am excited to experience Ice Dragon: Legend of the Blue Daisies on the big screen with my son. In addition to the feature, audiences of the special Fathom event will enjoy an original live-action short film and an exclusive music video.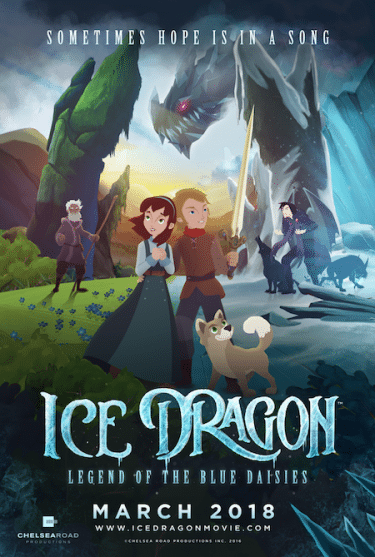 Story of Ice Dragon: Legend of the Blue Daisies
Melody, a gifted young dreamer, and her adventurous friend Leif must set aside their differences and use the power of magical Blue Daisies and an ancient Song to save their world from an evil Ice Dragon. When the blue flowers that once bloomed all around her village began to disappear, Melody and her eccentric grandfather recognize this as a sign of great danger… but no one believes them! Racing against time, Melody must convince Leif and the other villagers before it's too late.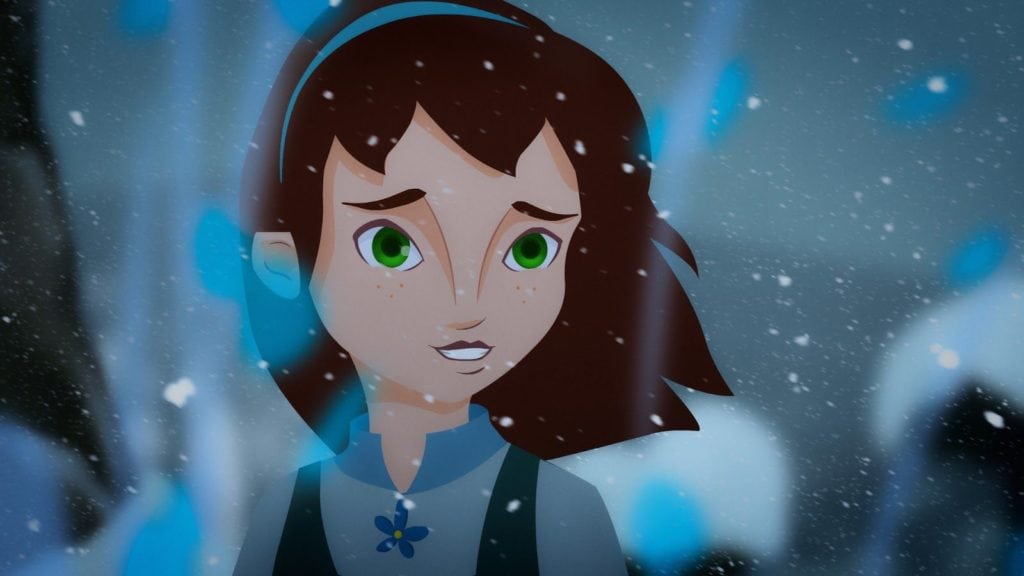 And, Melody has an adorable dog named Hunter.  We love adorable, animated animals in film.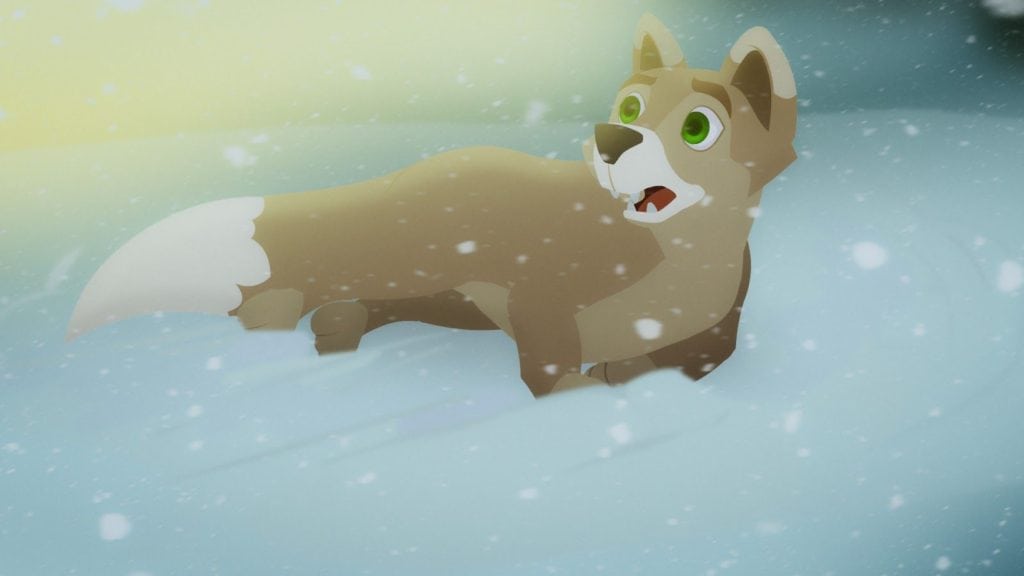 Download an awesome Ice Dragon activity guide here.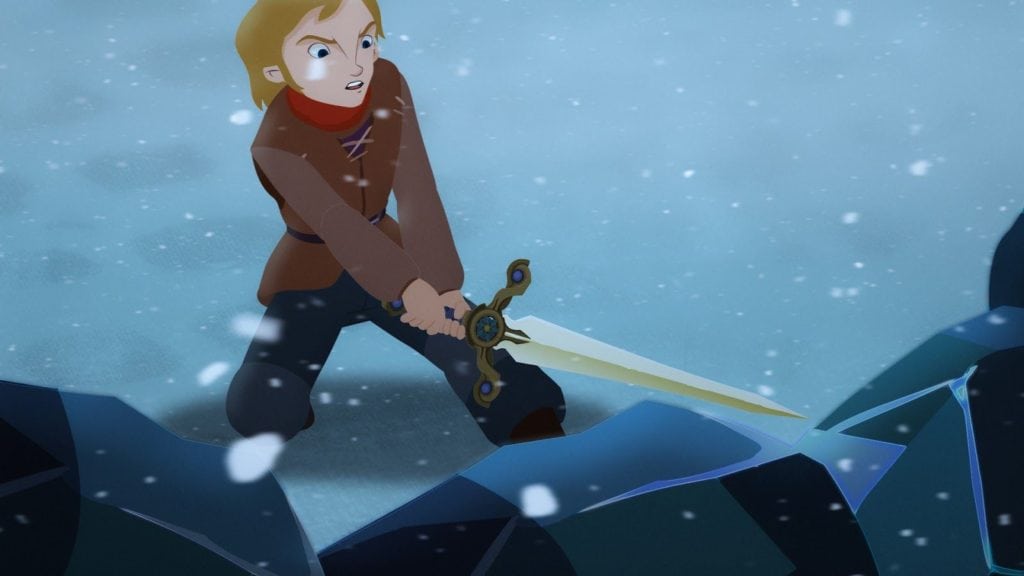 Exciting characters life Leif, above, and wonderful songs add life to this inspiring, full-length animated adventure for the whole family.
Details about Ice Dragon: Legend of the Blue Daisies
The inspirational animated feature Ice Dragon: Legend of the Blue Daisies debuts in U.S. movie theaters for a two-day event on Saturday, March 24 at 12:55 p.m. and Monday, March 26 at 6:30 p.m. 
Fathom Events, Chelsea Road Productions and Tricord Media present this special event in more than 700 select movie theaters across the U.S.
To find your theater and get tickets, visit https://www.fathomevents.com/events/ice-dragon
Praise for Ice Dragon
The Christian Film Reviews says, "The film is gripping and action packed, with moments of sitting on the edge of your seat as you journey through the adventurous and well written story. It is very allegorical and you will instantly draw the similarities to Christianity."
Christian Cinema details, "In Ice Dragon: Legend of the Blue Daisies, Stacey has spun an allegory, a parable, of songs and the Song. He's inviting the audience to be entertained and to engage wonder, and to sing the Song in their lives as they leave the theater together."
"The best part of the event cinema experience is being able to enjoy it with the whole family," Ray Nutt, CEO of Fathom Events said. "This inspirational feature offers a vibrant interactive experience for young and old fans alike. 'Ice Dragon: Legend of the Blue Daisies' will bring families together in faith, hope and fun, all at their local cinema."
"Disclosure (in accordance with the FTC's 16 CFR, Part 255:  "Guides Concerning the Use of Endorsements and Testimonials in Advertising"):  Many thanks to Propeller Consulting, LLC for providing this opportunity.   Opinions are 100% my own and NOT influenced by monetary compensation.  I did receive tickets to see the film in exchange for this post.