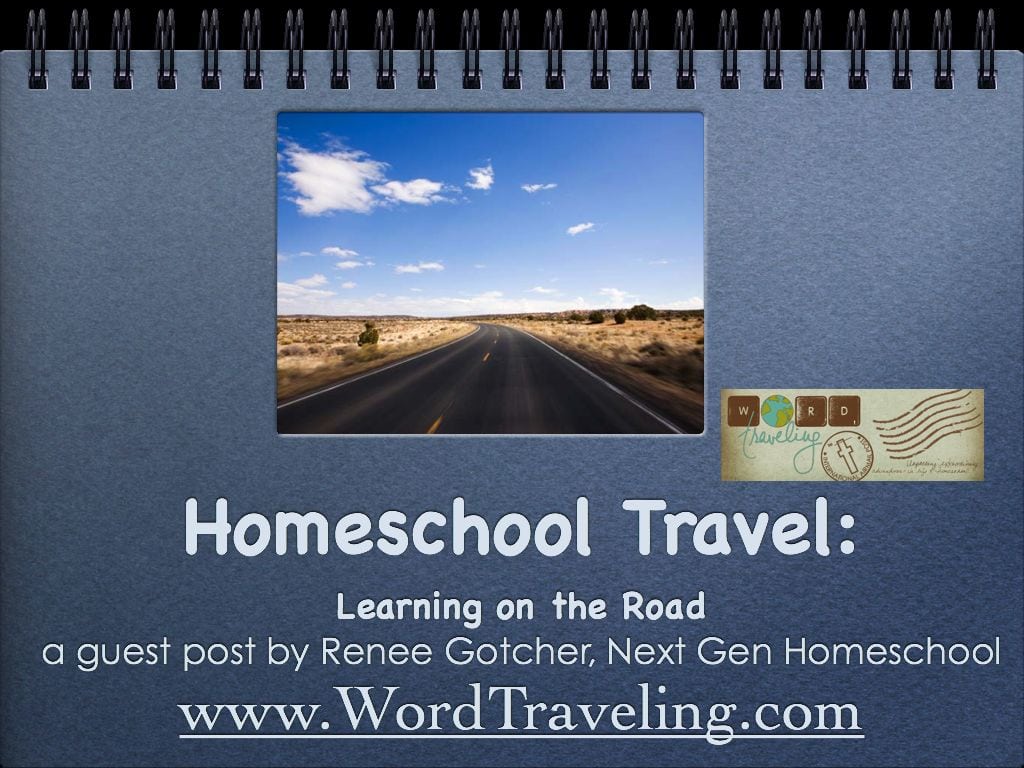 Any time we have to opportunity to travel as a family, we are looking for  fun and adventure.  However, there are other benefits to traveling as a homeschool family we like to take advantage of as well, like learning on the road.
We turned our recent trip to Jackson Hole, Wyoming into a spontaneous field trip complete with a unit study and historical site tour.  The Jackson Hole Historical Society and Museum  provided ample hands-on learning and the tour of the historical town will be an experience we remember fondly for a long time to come.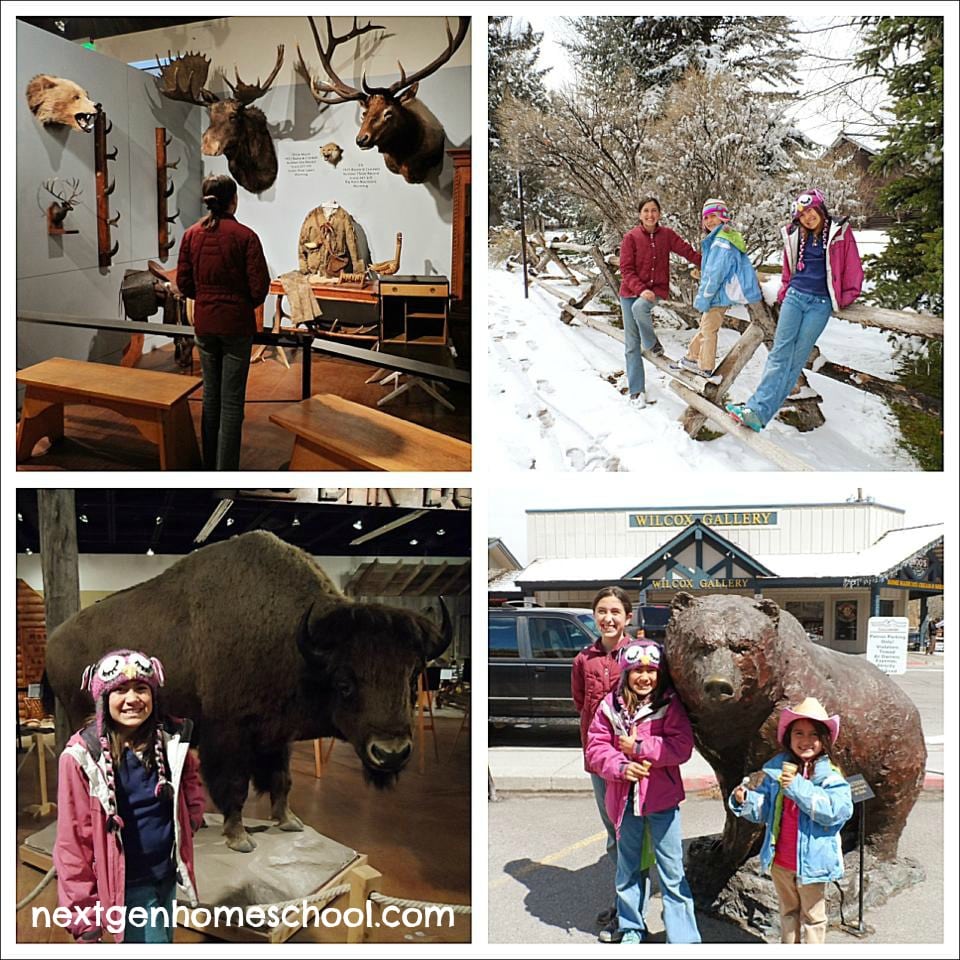 The "wild west" history and diverse cultural influences provided wonderful history lessons. A follow up excursion to the Grand Tetons National Park brought about fantastic wildlife and science learning opportunities.
We saw a large herd of bison roaming with many new calves at their sides. We also saw families of trumpeter swans with their little gray signets swimming close by. We even saw several pairs of moose traveling together through the willows near the road. The large elk herd in the nearby elk refuge was a spectacular sight as well.
The breathtaking vistas in the Grand Tetons, had me taking pictures non-stop.  These are just a couple of my favorite: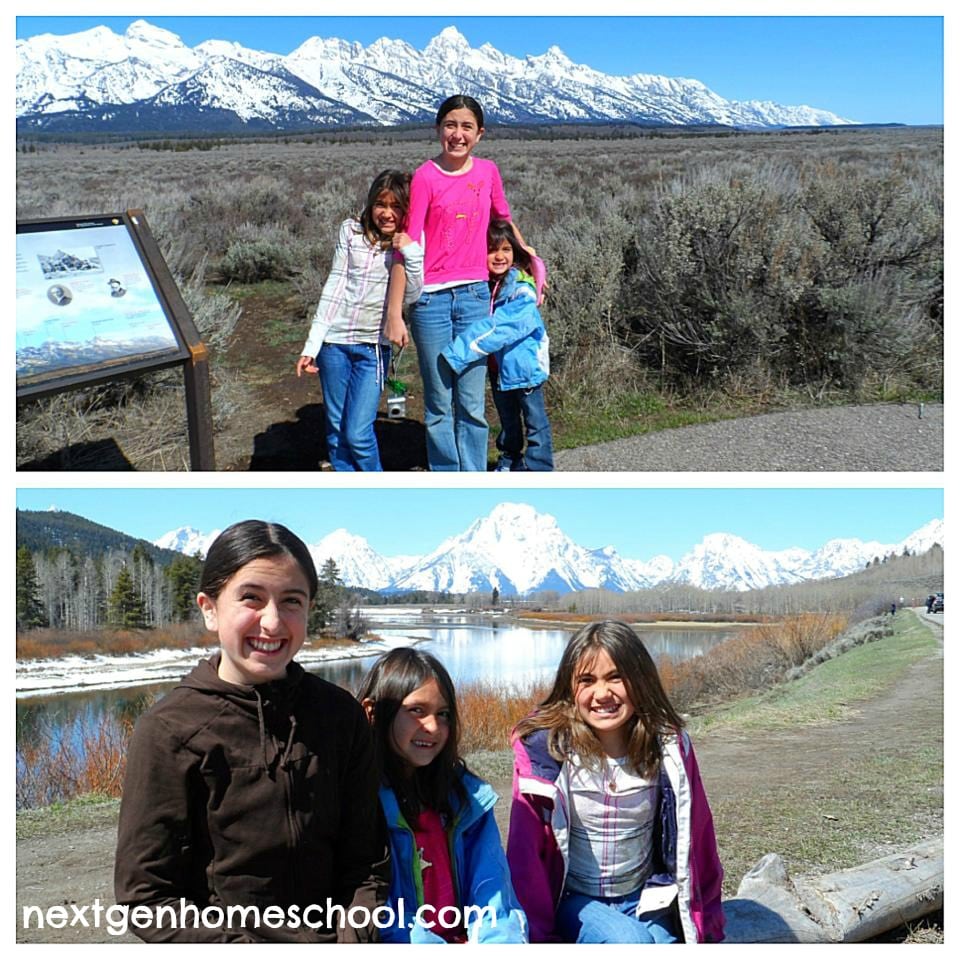 The benefits of being able to pick up and go explore the world are plentiful.  Having the life experience to accompany the history and science we encounter is an added bonus.  But, there is much more to the story . . .
Visit  Next Gen Homeschool here  to read the full tale of our travel adventure, view the photo's of wildlife and more
Be sure to check out the links and information for creating a unit study on the fly and Pin them for your next travel adventure
Once again, it's truly a blessing to be connecting with other traveling homeschoolers and sharing their adventures with you here on Word Traveling! As I say, we are unpacking extraordinary adventures in life and homeschool! Thanks, Renee for sharing your story! -Jen