Monster Jam is coming to the BB&T Center in Sunrise, Florida, for the first time, and we're so excited!
This year, our family will be attending Monster Jam for the first time, which will also be my sons', ages 8 and 9, first time seeing a monster truck show — ever.
My sons (and my daughters, actually) are going to have a blast watching these monsters explode into the arena.
We're excited to share the experience, fun and excitement with you! Will you join us?
WordTraveling was provided complimentary tickets to Monster Jam to share this information with you.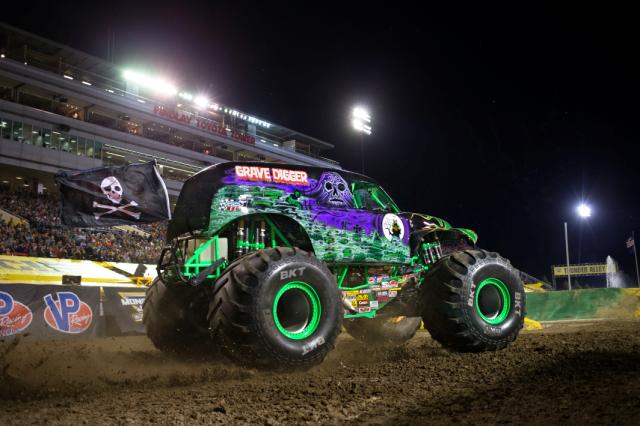 Monster Jam Sunrise Schedule
Saturday, August 11: 1 p.m.
Saturday, August 11: 7 p.m.
Sunday, August 12: 1 p.m.
Pit party is Saturday and Sunday 10:30 a.m. – 12:00 p.m.
About Monster Jam
Welcome to Monster Jam is an incredible family‐friendly experience starring the biggest performers on four wheels: Monster Jam monster trucks. The 12‐feet‐tall, 10‐thousand‐pound machines will bring you to your feet, racing and ripping up a custom‐designed track full of obstacles to soar over ‐ or smash through. Monster Jam provides a massive night's entertainment tailored perfectly for your family's budget, and these colorful, larger‐than‐life beasts are sure to capture the hearts of both young and old.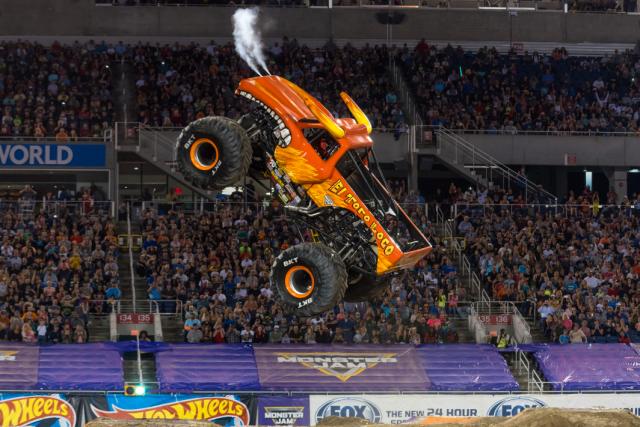 Truck Line-Up
El Toro Loco
FTI Torque
Grave Digger
Ice Cream Man
Xtermigator
Monster Jam Sunrise Discount Code
Tickets for Monster Jam usually start at $20 each, but if you use our special discount code, MJFAM18, you can get a pack of four tickets for $60 — a savings of $20.
Tickets are on sale at the arena box offices, all Ticketmaster retail outlets, online or by calling
1‐800‐745‐3000.
All tickets are subject to market pricing based on demand.
No discounts are valid on the day of the show.