If you're like me, you're excited about getting 2018 off to an awesome start! I'm busy dreaming, writing books I want to read, places I dream of traveling and goals based on my "F" words!
Free Planning Tool for 2018
Faith
Family
Friends
Finances
Fun
Firm (Business)
Fitness
Freedom
Foundations (Values)
Yet, life through the holidays has been busy (and in my case, recovering from ear surgery on bedrest!)
There have just been things at every corner demanding our attention, am I right?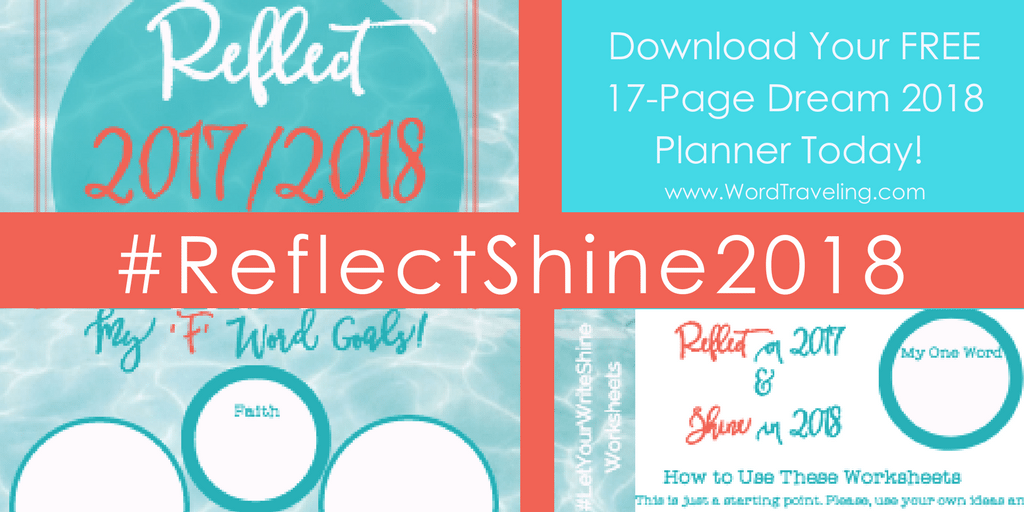 As a life coach for over a dozen years, I'm here to tell you there's NO TIME LIKE NOW to take a hold of your dreams, write them down, and begin to craft the vision for your best year ahead. I believe it will be a year filled with treasures of all kinds like never before!  "Then the LORD replied: "Write down the revelation and make it plain on tablets so that a herald may run with it." ~Habakkuk 2:2
Often, at resolution time, we focus on the negative. I'm a BIG BELIEVER that we need to REFLECT on the victories in our life, on the wins of 2017, big and small, to help us count the blessings and number our days!
I crafted this beautiful 17-page downloadable "reflective" gift to help you- and me- stay aligned with your greatest callings in the Lord this year. I heard the other day at a workshop that each minute you spend planning your year will equal ten  minutes of execution! Busy mamas- read that again! We can't AFFORD NOT to carve out at least a full day reflecting, dreaming, and planning.
"We plan the way we want to live,
    but only God makes us able to live it." Proverbs 16:9 ~ The Message
Claim your free gift simply by signing up for our email list below and it will be automatically e-mailed to you.  And, Hey- Please share this with a friend!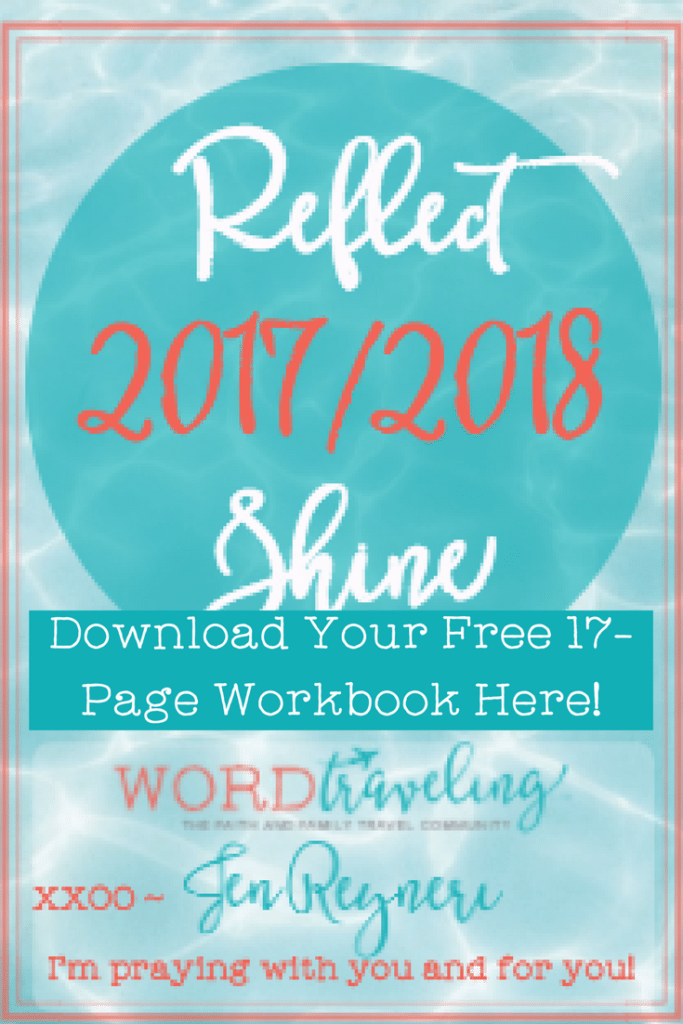 2017-2018 Reflect & Shine!
This is just a starting point. Please, use your own ideas and above all else, make sure you PRAY and seek the Lord!
This 17-page download will become a tool you can use throughout the year and keep referring to your dreams.  It will help you: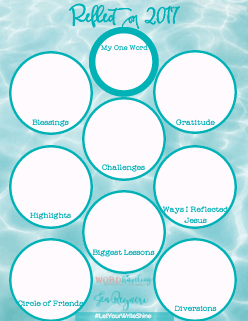 Reflect on 2017
Take an honest inventory on your life for the year.
Remember the amazing, the tough, & the opportunities to grow!
Remember your "One Word" & verse(s) for the year, & give gory to God!
Where were the miracles?
Where did God shine in your life?
How did you reflect Jesus last year?
Things you are most thankful for throughout the past year.
Reflect Forward to Dreams in 2018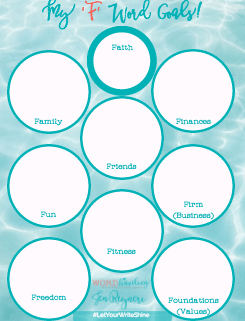 What's your "one word" and verse(s) for the year.
What are your prayers, your goals and dreams?
Where and whom will you serve this year?
Seriously, what do you need to sing "Let it Go?"
What's your bucket list?
Which relationships do you need to deepen?
Start with the end in mind, but begin at the beginning. What needs to happen right away to create your BEST year ever?
What are you waiting for? Get ready to SHINE brighter in 2018 and won't you please consider joining us at our next mini-retreat? I promise, they'll be spectacular!

Blessings of light, love and abundance in 2018 and beyond~