Are you burned out at work?
Tired of the house work?
Tired of school work?
I feel you! Get out and travel.
Travel is a must!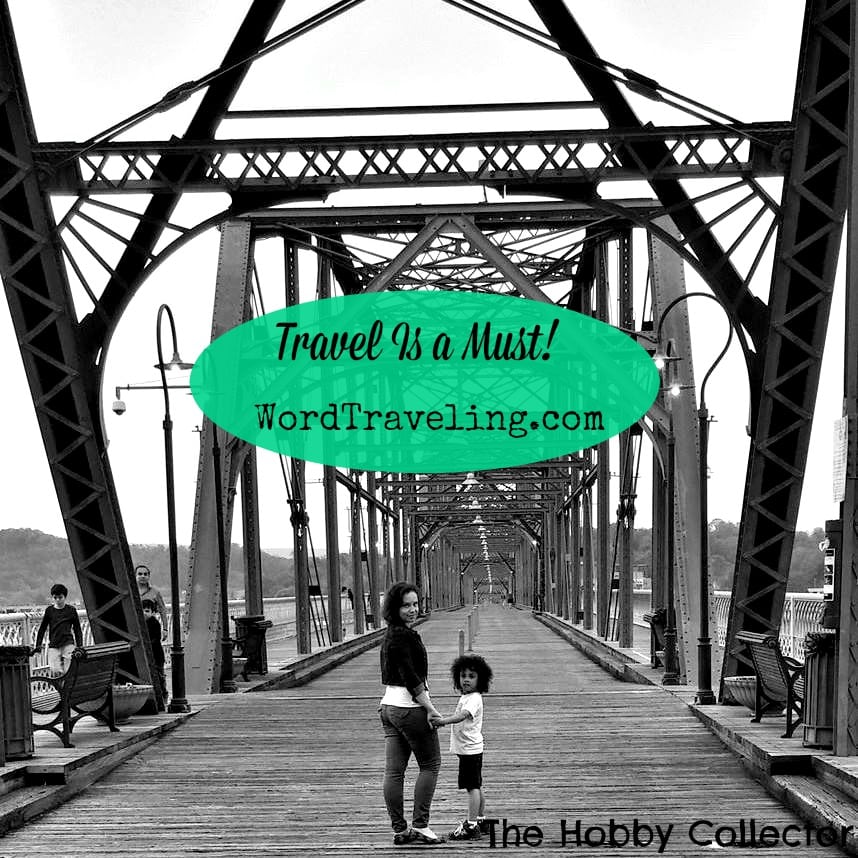 Sometimes we just need to get away from your daily activities, the house work, school work and all. Grab your loved ones or friends and EXPLORE!
For these reasons, travel is a MUST!
But why travel when you can spend some time at home?
Well, we all know how that ends up. With electronics being the face of entertainment, we find it hard to really get away when you are at home, it's too convenient and addicting. Trying to connect in a world that is hard to disconnect from is borderline nonexistent nowadays. I've personally taken action against this. I refuse to allow my son's childhood memories be limited to just memories inside our four walls. We recently started our lives as explorers and headed to Chattanooga for a few days. It's amazing what two days can do, which really let's you realize what you can do in a weekend!
We are just shy of a two hour drive from Chattanooga, so a convenient getaway for us! We kept busy for those two days and are definitely planning a future trip to experience some of the fun we didn't get a chance to do. So, with further a do, here are some MUST places to visit, places to eat and places to stay in Chattanooga.
 1. Walnut Street Bride
One of the longest pedestrian bridges in world, this a must see in Chattanooga. The bridge connects downtown to the North Shore, so easy access either way. One thing that's great about Chattanooga is that it's a small town with a big town feel. Everything is practically "around the corner". You can park on the street in front of the Riverfront and head across the bridge. Right across the bridge will bring you to Coolidge Park, which has a splash pad for the summer months and an indoor carousel, which would be an excellent visit any time of the year. Unfortunately we didn't make it to Coolidge park or the carousel, but that's okay, more reasons to go back and visit.
2. River Gorge Explorer
Certainly we have to do something educating. I had my reservations about this one. I thought it may be too boring.
Yeah, I was wrong.
It's a two-hour tour along a 26 mile stretch of the Tennessee River, all the while getting a quick history lesson of the area as well as gaining insights of the wildlife that call it home. You go up to about 60 MPH in the boat and tend to make several immediate stops along the way. That was  fun for the kids. About half way through they slow down quite a bit and allow the passengers to go to the top deck and really explore. They had several binoculars to pass around so that you can get a better look at the surrounding land. The educated guides are enthusiastic about the history and wildlife in the area and were eager to point out different animals when they made an appearance.
As you head back to the docks, passengers go back down to be seated during the ride, but once you get closer to the docks the allowed us to go back to the upper deck and even rotated the boat in a complete 360 so you can get a full view. I will say that they mentioned spring was a great time to go on it, seeing as though there were minimal other boat, etc on the water. In a case that the water is busy, they would make continuous stops. In that case, I would suggest going as early as possible, as the water may not be as busy.
3. Tennessee Aquarium
As I stated, I live in metro Atlanta. In case you didn't know, we house the largest aquarium in the world. We have been several times, so it's pretty hard to compete. Tennessee aquarium is much, much smaller and housed in two separate buildings. I have to say it was a great addition to our trip. Much more intimate than what we are used to, and you don't have to wait to see all the exhibits as well. It was nice to actually walk up to an exhibit and really take it in without the crowd. My #1 exhibit in the aquarium is the Butterfly Garden! That was my first time and it was awesome! My son seemed as though he too had fun in this exhibit. It was a victory when you got one to land on you or actually caught one. They even had windows lined up with cocoons in them, allowing you to see the process to becoming a butterfly.
4. Rock City
Wow! Truly breathtaking!
I could see Rock City again and again. This is a fun adventure for all of any age. Rock City sits on top of Lookout Mountain and, if you couldn't tell by now, is a MUST see! You walk a path, between rocks, around rocks that leads to to Lovers Leap. There, you will see a beautiful water fall. In additional that that, and the spectacular view, you can see 7 States atop Lovers Leap. I don't really know if you can "see" the states, apparently that claim is questionable, but we'll take it for the experience! As you make your way through the rest of Rock City, you will see joyous gnomes and all of mother gooses collection of story-tale characters. They also have several events throughout the year, so going back in various seasons will give you a different effect than the last.
5. Ruby Falls
This is an amazing sight. And the history behind it was fascinating as well. Ruby Falls is a water fall 1200 feet under ground! To get done there, you descend in a elevator, the only elevator. Yeah, our guide noted that it broke down once and two tour groups were stuck until the next morning. She also noted that they got lifetime passes but have yet to come back (haha). Can't imagine why? No worries though, they have since built a separate emergency exit if that were to happen again. The falls itself is truly amazing! You only get a few minutes to actually see the falls, maybe you get more time if you are there when it's not so busy. I would recommend going early in the day to beat the crowd. There's not enough space for two groups to pass each other at one time, so you may have to step to the side several times if it's busy. I also learned that they have a haunted cavern during Halloween and and Christmas Underground during the holiday season, so again, something that can be done no matter what time of the year you go.
6. Chattanoogan Hotel
Well, if you are staying over night you have to stay somewhere, right?
We we fortunate enough to stay at the Chattanoogan Hotel. we had the most wonderful stay! I have to admit, I'm a little OCD of hotel rooms, more so the beds than anything. I thoroughly examined the bed, room, bathroom and it was extremely clean! The Chattanoogan is in the heart of downtown, it's convenient to any area attractions. The room was quiet and you either get a great view of downtown or Lookout Mountain. They also have two onsite restaurants, a spa, gym and pool. We had a wonderful time playing in the pool after our long days of fun. The bed was extremely comfortable as well as they pillows. My son was so sad to leave the hotel. He looooved the pool! This was a very family friendly hotel. I seen a bunch of families during our stay. We would for sure stay here again when we visit!
8. Aretha Frankensteins
Where do I begin?
I want an Aretha Frankenstiens in my backyard. I just want to wake up every morning, walk in my backyard and be there. Well, it actually could be in my backyard if I lived in Chattanooga off Tremont St. Nestled in a little neighborhood right across the Tennessee River is this quaint little spot that blends with the rest of the houses. Until you go inside that is. The eclectic decor and down to earth staff is utterly awesome and the food is…
Deserving of it's own line because it's fantastic!
I can go on and on about this place. So good that on the weekend, expect a two hour wait! It's a small place and does have outdoor seating and well worth a two hour wait. The pancakes stack HIGH! We added blueberries and I swear the added a pint of berries! My son and I shared three stacks of pancakes and then a plate with eggs, potatoes, sausage and a biscuit. Wow, note to self, that was way too much for us. My bill was under $20, with drinks included and we got what we paid for, plus some! The meal we had could definitely feed three people full.
We absolutely plan to return to Chattanooga, Tennessee for another fun-filled adventure, I'm thinking of going for some fall festivities! And, definitely considering a trip to Pigeon Forge. 
So, where are you traveling next?
**Some things were complementary in exchange for a honest review. As always, all opinions are my own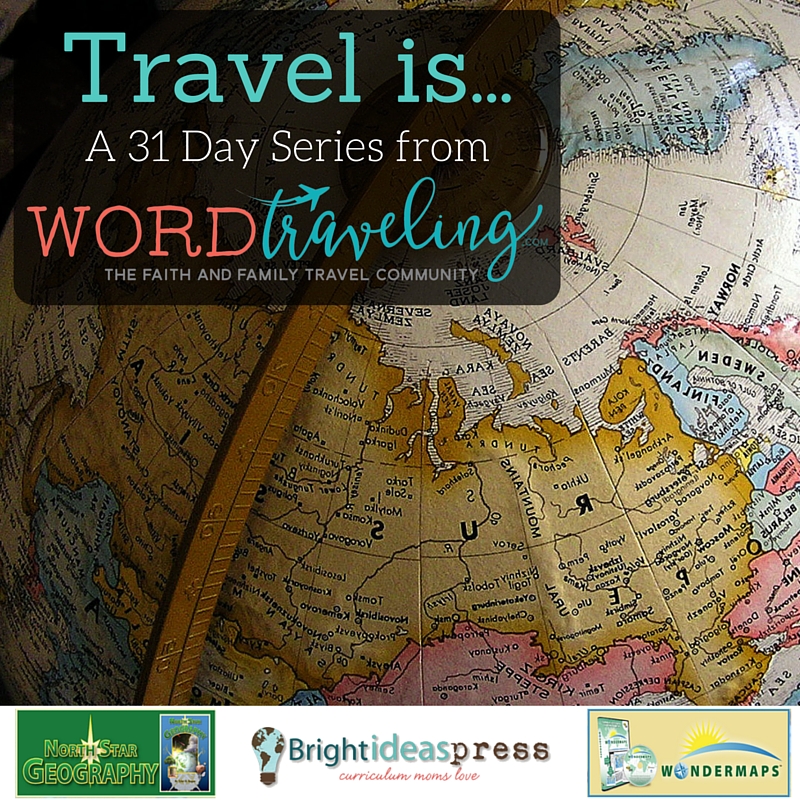 Stacey is the writer of The Hobby Collector! Her love for hobbies is ever changing (hence the name)! She lives in metro Atlanta, but is originally from Michigan. Her day jobs are The Hobby Collector and being Assistant Publisher on Macaroni Kid Lawrenceville. Most importantly, Stacey is mother to a loving little 6 year old boy who doubles as her side kick!
Buen Viaje! ~Jen