Welcome to Day #22 in our Travel is… series!
Travel is Exploring!
We love traveling together as a family. Our travels may not be very far (yet), but even on our short, local adventures we enjoy exploring, dreaming and discovering as a family.
Twenty years from now you will be more disappointed by the things you didn't do than by the ones you did. So throw off the bowlines, Sail away from the safe harbor. Catch the trade winds in your sails. Explore. Dream. Discover. – Mark Twain
I don't know about you, but I love that quote (whether or not Mark Twain actually wrote it). It really speaks to me and provides me with encouragement to go after what I truly want for myself and my family. And this quote doesn't just apply to traveling it also applies to life in general.
Too often people make excuses whether it be money, time, weather interference's, safety concerns, worries about the future, etc for not venturing away from their safe harbor. They don't realize that there is a HUGE world out there waiting to be explored, dreams to be made and discoveries to be found. The good news is you still have time to throw off your bowlines and sail away into a world of wonder while making special memories with your family!
Below is some inspiration to get you started with your exploring, dreaming and discovering:
Explore:
You don't need lots of money or have to travel to exotic locations to explore…because I can almost guarantee you that there are places in your own city that you haven't explored yet. Exploring is
traversing or ranging over an unfamiliar place for the purpose of discovery or to familiarize 
oneself
 with it. It is searching for or searching out an unfamiliar region, area, etc.
Since the beginning of time humans have been exploring.
Throughout history and even today humans have traveled great distances on foot, on-board boats, in vehicles and spacecrafts and on the backs of animals to find new uncharted lands. But exploring is not strictly about traveling to a destination, it is also about exploring ideas, emotions, ways of communicating, life itself and more. Exploring is a way of learning!!!  And luckily exploration can happen anywhere, at anytime and for many different types of motives. Just step out and being to explore.
If you aren't sure where to start exploring in your area just hop on the internet and start searching. There are hundreds of websites that provide information and resources on local destinations. One of the ways I find exciting new places to explore is by simply looking at a map. Whether it's a paper map or Google map I guarantee you that you will find something exciting you never knew existed before.
If you live in the Southeast or are planning to visit check out these posts I have written;
Dream:
Dreaming is free and holds no boundaries. Our family dreams big, all the time. Sometimes I even think my dreams are maybe too BIG…but then I am reminded that dreams can NEVER be too big. Our family dreams all the time about places we want to explore, things we want to do and goals we want to fulfill.
It is a dream of mine to own an RV and travel the USA and after that hop on a boat to travel the World. Will it ever happen? I don't know, but a girl can always dream (while occasionally looking at an
RV loan calculator
website to see if it's in my budget yet) and no one can ever take that away from me. One thing we do is write our dreams down. We have lists of places we want to explore, goals we want to reach and things we hope to one day discover. So never be afraid to dream, set those goals and aspirations and keep pressing on to make them come true.
Discover:
You can go your entire life exploring and never discover anything. To discover is to find something or someone unexpectedly, to get knowledge of, or to gain sight or knowledge of (something previously unseen or unknown). So why you are out exploring those uncharted places take time to actually learn something new?
The World is a giant classroom with millions of discoveries just waiting to be found!!! But sometimes we need to remember to slow down and soak in the sights, sounds, tastes, smells, etc. Read the informational placards, don't be afraid to ask questions, sit and reflect and touch if you are allowed. Now go make some discoveries and memories with your family!
Do you explore, dream and discover with your family? If not what is holding you back?
Please click the image below to see the other posts in this series!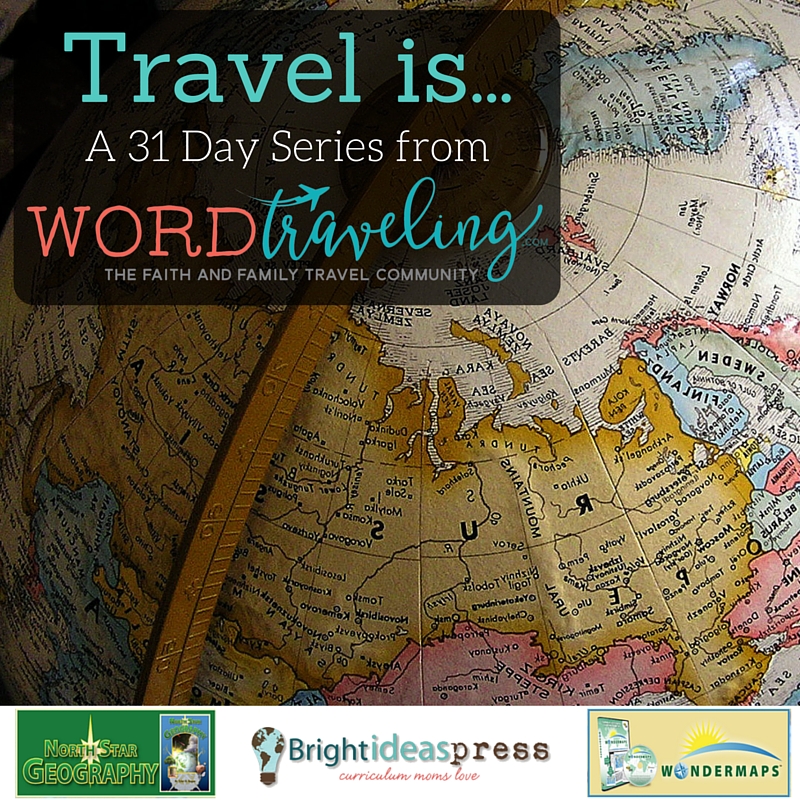 Kathy Balman quit her full time job in July 2011 to become a stay at home, homeschool mom to her two children. Besides being a full time mother she is also a devoted wife, blogger, social media manager and fieldtrip expert. She lives in Georgia just north of the hustling and bustling city of Atlanta. Some of her many hobbies include blogging, scrapbooking, hiking, geocaching, arts/crafts, traveling and watching movies. Learn more about Kathy and her family's journey's on her blog, www.kathysclutteredmind.com. You can also follow her on Facebook, Instagram. Pinterest and Twitter.