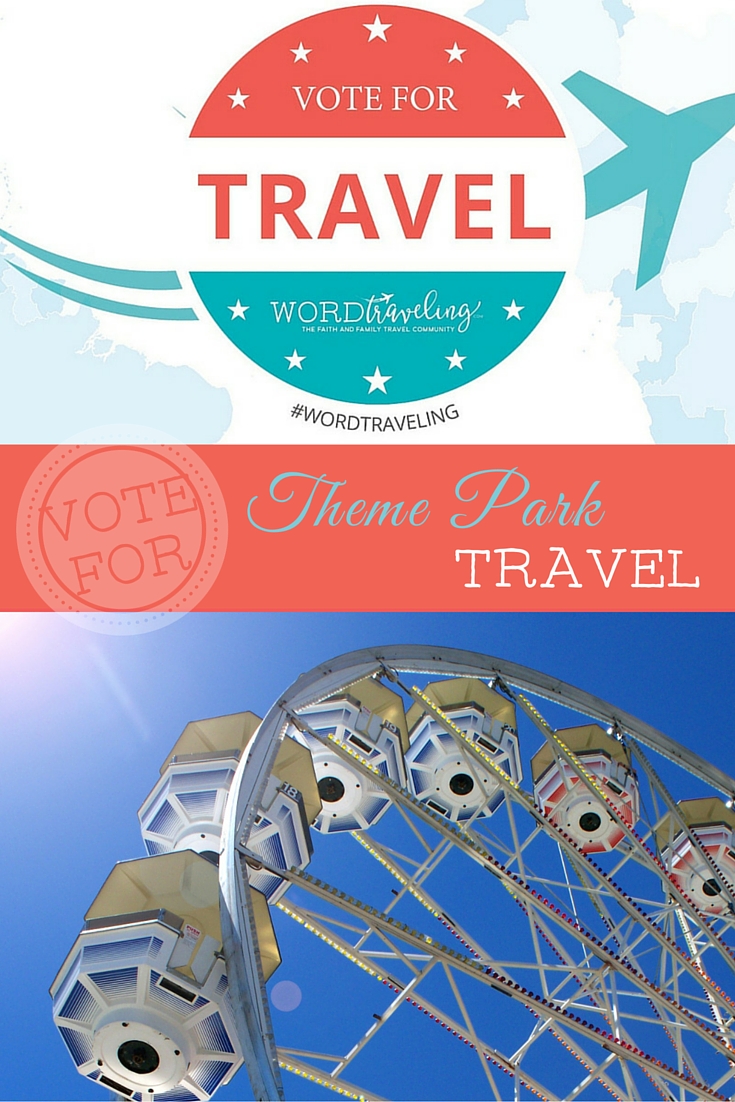 Through rain and storm, summer is brewing! In light of summer, we vote for family travel to a theme park. When it comes to having family fun, taking a trip to a theme park is a great way to spend time with your family. We all need to get outdoors more and experience life in a new way. Here are some great ways to travel to a theme park this year.
Choose Theme Parks You Haven't Visited
When it comes to choosing a theme park, we like to take a road less traveled. Instead of visiting the same park year after year, we choose a theme park we have never experienced before. Maybe you want some thrill seeking adventures or a nice relaxing lagoon. Pick out several theme parks your whole family would enjoy.
Vote on a Theme Park, Together
If your kids are anything like mine, they all have opinions of their own. Instead of stifling their decision-making skills, give them options. Once you have decided on several different theme parks to visit, have everyone vote on a theme park. When everyone has voted, you can choose the theme park with the most votes, or you could put all parks in a hat and draw a random adventure.
Spend Quality Time With Each Other
The best way to travel with your family is making an effort to enjoy the trip while spending quality time with each other. Whether you choose to fly or travel by car, there are some great ways to squeeze in some quality time as you travel to a theme park.
Create a Family Theme Park Scrap Book
The great thing about visiting different theme parks is the opportunity to make those memories last a lifetime. Make sure to take lots of pictures. You can create a scrapbook that features different theme parks and different activities you did as you all grew.
Traveling to a new theme park each year gives you and your family a way to experience different places as you grow, create memories, and spend quality time together. We vote for family travel to theme parks; where do you travel with your family?

About Maggie Miller – The family life in the only life for me! I am a happy woman, I love my 4 children and I like to have fun. Best of all, my husband is right here with me doing it all! We are everyday people with everyday problems just like you. We argue over the temperature in the house (don't all couples?), we love to go camping, long weekend trips, and everything we do is based around our family. I write at FamilyFrugalFun sharing how families big and small can save money and having fun!
You can connect with me on Facebook, Twitter, Instagram and Pinterest.
Come join our community of faithful adventurers on Word Traveling so we can keep inspiring each other to great things for the Lord, traveling to, with and because of the Word!
 Join our facebook group of Christian travelers here!
ENTER TO WIN BELOW:
 
The Prize – A Four (4) Night Getaway Includes:
One (1) winner* will receive
*Terms and prize details can be found at WordTraveling