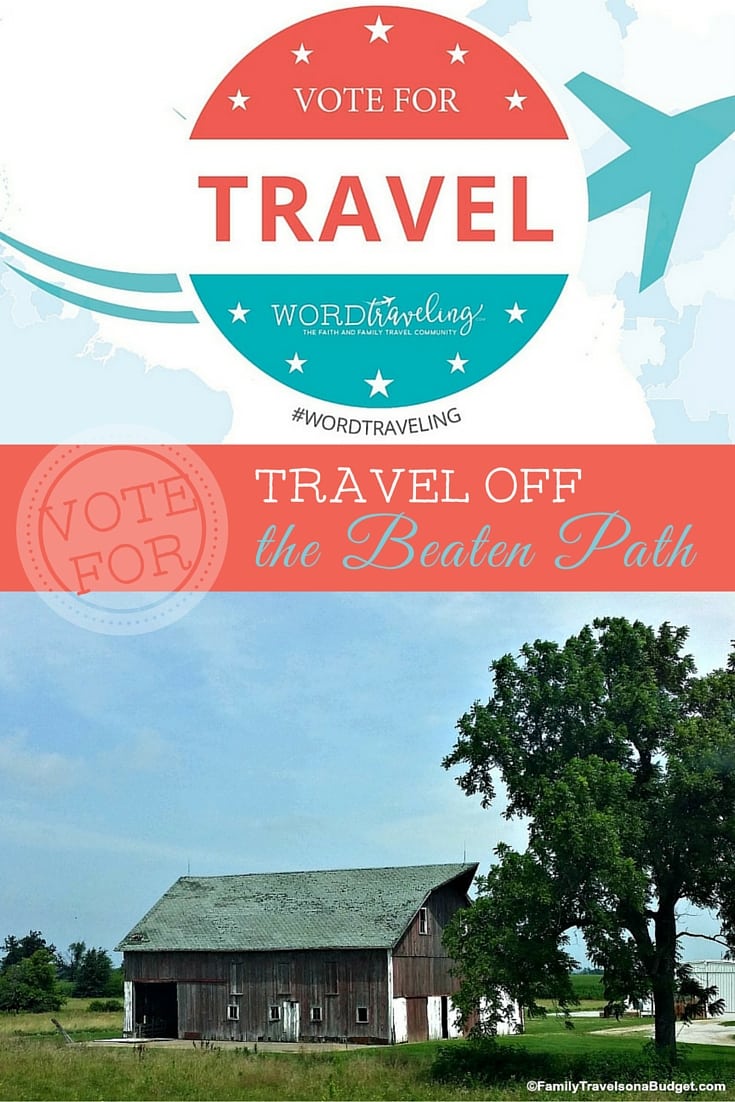 With 20+ years of family road trips under my belt, and 30,000 miles last year alone, I've learned a thing or two about traveling America's highways and byways. I love the convenience and speed of highway travel, but wow — that endless ribbon of blacktop can get so boring! To break up our travels, our family has embraced the idea of travel off the beaten track! It might take a bit longer, but the journey is so much more enjoyable.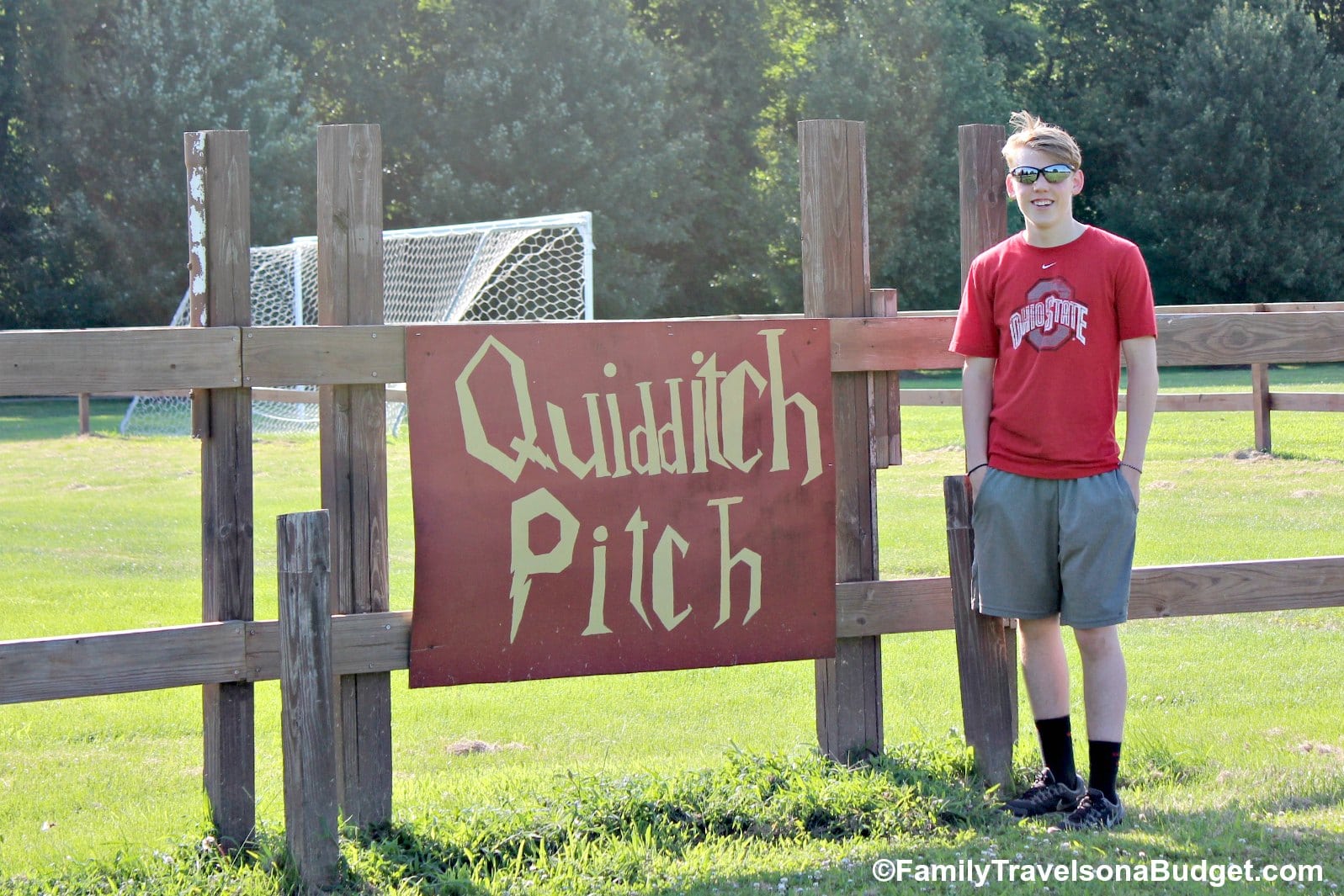 Why Travel Off the Beaten Path?
Vacation time is precious, and road trip travel time is part of that vacation! You have two options — press on to get where you're going OR take a little longer getting there and add precious memories to your travels. Which is better, stress or memories?

How to Travel Off the Beaten Path
People think that traveling off the beaten path takes more time, but it doesn't have to add so much time it's not worthwhile. These ideas make it easy:
In heavy congestion areas, look for state routes that parallel the highway. You'll drive slower through cute towns, but not too much slower than the gridlock on the highway. This is especially true in the Washington, DC area (take 301 instead of I-95), LA (take anything but the interstate), South Carolina (take 301 instead of I-95, especially during spring break and summer weekends).
Use a roadside attractions app to take short detours to discover interesting roadside attractions! We've stopped at obvious attractions that have signs on the highway (South of the Border, on the NC/SC border), but also have found roadside attractions by searching with an app (Amelia Bedelia statue in Florence, SC)
Break up multi-travel days with overnights at state parks. We discovered state park lodges more than 20 years ago when intentionally taking the long way home. That park, in West Virginia, was only about $20 for the night and offered hiking, a fabulous river view, and other park amenities you'd never find at a chain hotel along the highway. Many are only a short distance from main roads, but with planning, offer a break from long road trips that the whole family will enjoy.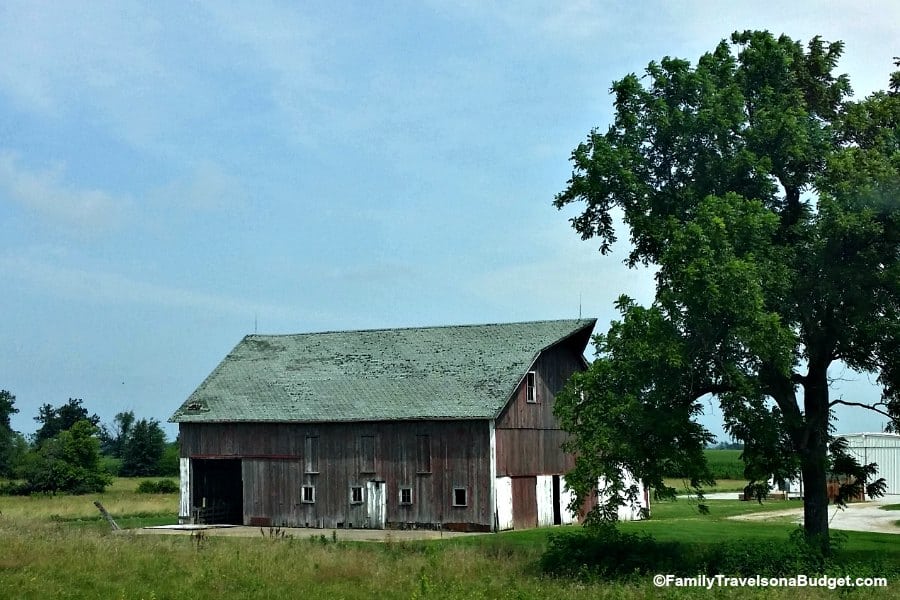 What We Learned When Traveling Off The Beaten Path
We've taken the "push till we get there" road trip and off the beaten path road trips. Without fail, the off the beaten path trips are more enjoyable, more restful and more memorable. Isn't that how a vacation should be?
There's something fun about eating at a hot dog stand on Route 66 that no highway chain restaurant can ever beat. What rest area can compare to the pleasure of standing before the world's largest wind chime in a quaint Illinois town that time forgot? These moments, so very simple, make the journey as fun as time at the destination.
For those with a "push through" mentality, these diversions offer kids a chance to stretch their legs and go to the bathroom while still having a vacation purpose. Everyone wins because the kids get a break from the monotony of staring at the back of the driver's head and the "push-through" people get to check off a stop on the itinerary. It's a mental thing that lets everyone win.
And then there are the memories! On a 3,000-mile road trip with my son last year, we saw the major sites. But, the best memories came when we stopped to see the unexpected. We talk more about lunch at a small-town café (they always have the best pies), a stop to see the world's largest golf tee — and pose for hilarious shots of course, and a special detour to get the world's best ice cream more than we talk about President Lincoln. Sorry, Abe, just being honest.
As Kurt Vonnegut so aptly stated, we should "enjoy the little things in life because one day you'll look back and realize they were the big things." As you plan your summer adventures, I hope you'll vote for travel off the beaten path. Slow down. Enjoy the moment. Make memories to last a lifetime.

Karen Dawkins, a longtime resident of the Raleigh area, is the creator of Family Travels on a Budget, a website dedicated to helping families travel better for less. As she says, "Budget doesn't mean cheap. It's smart!" She has also been featured in print and online markets, and on podcasts. Follow her adventures on Twitter, Instagram, Facebook and Pinterest.
Come join our community of faithful adventurers on Word Traveling so we can keep inspiring each other to great things for the Lord, traveling to, with and because of the Word!
 Join our facebook group of Christian travelers here!
ENTER TO WIN BELOW:

The Prize – A Four (4) Night Getaway Includes:
One (1) winner* will receive
Four (4)-night stay at the Sanibel Inn on Sanibel Island, which includes complimentary bike rentals. One (1) room for two (2) adults, and up to (2) children valued at $1,300. Blackout dates—entire month of September 2016 as some construction will be taking place.
Tickets for two (2) adults & up to two (2) children to Edison & Ford Winter Estates, providing the option for a guided or self-guided tour, valued at $72. Winners will enjoy touring 20 acres of historical buildings and gardens, as well as Edison's Research Lab and Museum. No blackout dates.
Tickets for two (2) adults & up to two (2) children on a 1.5-hour Caloosahatchee River Tour, provided by Pure Florida. Winners will learn about the history of the Caloosahatchee River and the exploits of Thomas Edison and Henry Ford, and may encounter dolphins, manatees, bald eagles, and more. No blackout dates, must make reservations in advance. Tickets valued at $128.
*Terms and prize details can be found at WordTraveling