Giving gifts is often a challenge. As a woman of impact, influence and faith, I've made it a point to shop consciously, on budget and on purpose, as often as I can, especially at Christmas. I've been a teacher of social enterprise to tweens and teens, and it's my true pleasure to compile this list of companies that give back, featuring gifts that support and donate to charity this holiday season. Do you know any organizations or businesses that should make the list next year? Make sure you enter the giveaway for the World Vision holiday gifts below, valued at over $500 and leave a comment if you have other ideas!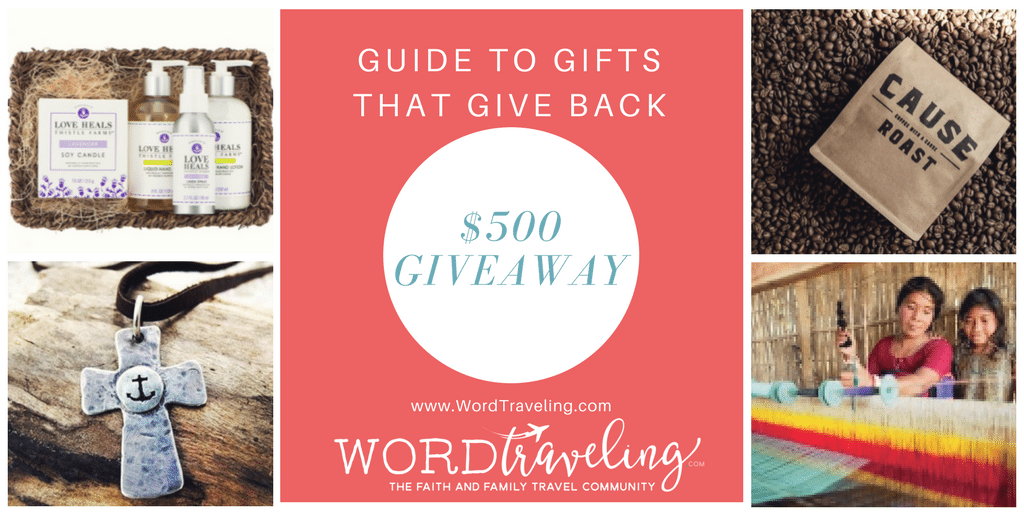 1. World Vision's Gift Catalog
You can spread the love of Jesus this holiday season through this charity and sustainable gifts for others in less developed countries can use.  One option is the giving the gift of livestock or crops.  For example, goats can produce milk with easy-to-digest protein and lots of calcium, important for healthy bones and fertilizer to help the crops grow.  The gifts of fruit trees, nature's candy, to a village can feed a family, start a business, and be a super source of nourishment for years to come.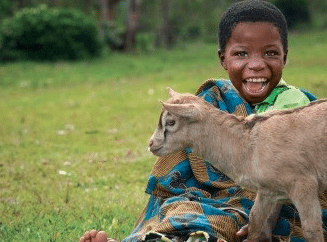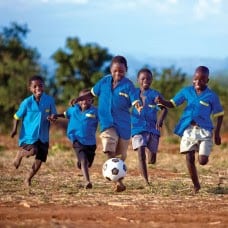 And can we talk about, probably, the most popular sport around the world?  By donating, through your purchase, light up a child's life with the simple gift of a soccer ball.
One really important gift is the gift of knowledge, in the form of career training for women and girls.  This investment in skills training, business education, can empower a woman for life, and give her the gift of hope.  There is a saying that goes, "give a woman a fish, and you feed her for a day.  Teach a woman to fish, and you can change the world."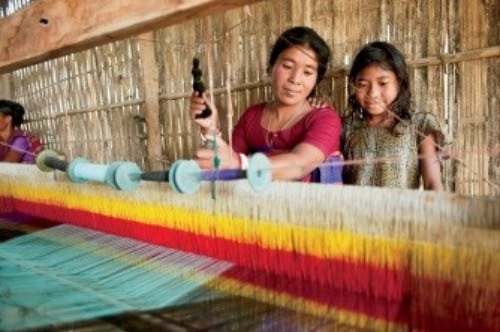 When a donation is made to World Vision's "Where Most Needed" fund, you can choose from different items (like the ones listed below) to receive as a meaningful memento of your gift. These items are treasures, for yourself or to share with someone as a perfect present this Christmas season. I'm so thankful to be partnered with World Vision to bring you this post and to share these gifts with my loved ones this Christmas.
One of our readers will WIN an entire gift package, valued over $500! Sign up at the bottom of this post!
The Heaton Hope Bracelet ($100) – This year, everyone's favorite TV mom, Patricia Heaton, has partnered with World Vision to design the Patricia Heaton Hope Bracelet. The name was purposely chosen to encourage people to feel hopeful about our world and to give hope, through generosity, to those in need.
Vietnamese Tote ($100) – Disabled Vietnamese women gain independence by creating these beautiful hand-embroidered purses. I'm giving this one to my college-aged niece for Christmas.
African Soapstone Box ($85) – Talented artisans bring raw stone to life with etched designs and hand dyed finishes that showcase modern African creativity and provide a sustainable way out of poverty.
Charm Necklace ($100) – Made by a gold and silver plating specialist in India, the unique and elegant charms make this necklace a subtle statement piece.
Infinity Scarf ($75) – This fashion-forward accessory is made by artisans in India who are trained in the loom industry to attain skills and a sustainable livelihood. I really wanted to keep this for myself, but my son Luke insisted it was for my grandmother for Christmas to match her eyes! It's gorgeous!
Wraparound Ring ($55) – A vibrant, adjustable ring with aqua and blue chalcedony stones set in metal, made by female artisans in India.
World Vision is a Christian humanitarian charity dedicated to working with children, families and their communities worldwide to reach their full potential by tackling the causes of poverty and injustice. World Vision serves all people regardless of religion, race, ethnicity or gender. For more information, visit their website.  You can spread the love of Jesus this holiday season through sustainable gifts that those in less developed countries can use for not just one season, but many seasons to come.  Since 1996, the World Vision Gift Catalog has given people the opportunity to better the lives of children, adults and communities in the U.S. and around the world through hundreds of gifts in all different areas of need: clean water, food, education, sexual exploitation, job training and others. Last year, more than 112,000 people donated more than 274,000 items from the Gift Catalog. Consider adding them to your list this year. Connect with World Vision on social media here:
To order from World Vision's Gift Catalog, call 855-WV-GIFTS or use this direct link.
2. Thistle Farms
The charity of Thistle Farms' mission is to HEAL, EMPOWER, AND EMPLOY women survivors of trafficking, prostitution, and addiction. We do this by providing safe and supportive housing, the opportunity for economic independence, and a strong community of advocates and partners. Founded by an Episcopal minister, Becca Stevens, their fantastic products range from personal care to apparel, jewelry and books.  I love their #LoveHeals theme, in this t-shirt ($24) or this gift basket with soy-based candle, natural lotion, room spray and soap. $60.00 Shop Thistle Farms here.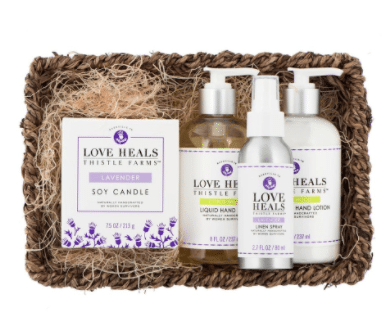 3. Vi Bella Accessories
Vi Bella means "beautiful life" and that's just what this social enterprise jewelry company strives to create through their job-creation ministry. They sell beautiful jewelry that is creating hope and healing in communities in Haiti and Mexico. Vi Bella is on the front lines, fighting poverty every day.  They believe in reaching out to hold hands, because we are all in this together. And together we can make the world a better place.
When you choose Vi Bella, your purchases create sustainable employment for a mother who no longer looks at an orphanage as the only hope for raising her daughter.  It reclaims the landscape through our recycled materials. And your purchase makes your life, and theirs more beautiful.
After Vi Bella was established in 2011, their fundraising program was created to support others doing great work. Vi Bella loves linking arms with organizations and using the handmade jewelry created by their artisans to further other causes. In addition to having a national sales team of storytellers (their beautiful life ambassadors) Vi Bella also links arms and donates 30% of sales to non-profits and mission work of others who set up a fundraiser!
Their scripture as a company is Micah 6:8, and they pray to love as Christ loved us, walking humbly alongside employees, artisans, communities, and customers. Grab your life-giving jewelry and accessory gifts here.

4. Starling Candles
The Starling Project aims to donate a light for a light, with the goal of providing solar energy around the world with every purchase of a candle.  Sustainable, long-term solar power provides light, safety, health, education for a safe and healthy life. Each candle burns for more than 60 hours, and is composed of soy wax, recycled glass, cotton wicks and ethically-sourced essential oils. I love their story, and have myself been entranced watching the collective power of a flock of starlings in flight.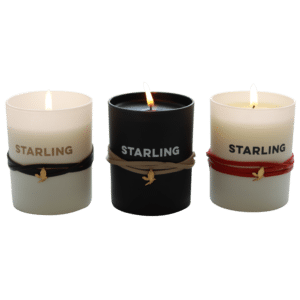 5. Mercy Ships
Mercy Ships, a faith-based, global nonprofit that provides free medical treatment and health care education in areas where care is limited or non-existent. They operate the world's largest private hospital ship, entirely run by volunteers. You can browse their extensive line of products, like my favorites, the MERCY t-shirt ($25) and rugged cross and anchor necklace ($45), all which give back. And, you can support them by donating medical care in a loved one's name, and in prayer. Shop or donate to Mercy Ships gift here.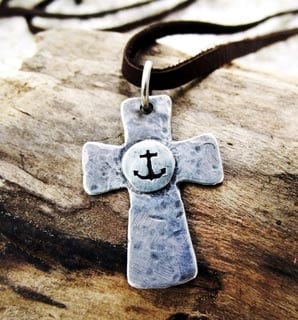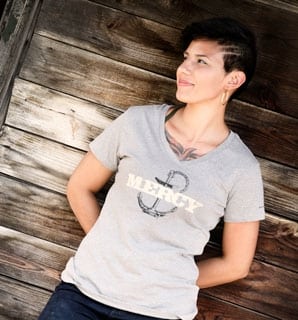 6. Essential Oil Gifts from doTERRA
I'm an essential oil junkie. I've been using them for over twenty years, and these products are amazing, with an even greater purpose! I use the rose hand lotion every day! According to their website, Hope Touch by doTERRA is "a distinct essential oil blend combining the fresh scent of Bergamot with Ylang Ylang and Frankincense, then sweetened slightly with the warming aroma of Vanilla Bean Absolute." "This silky formula (for the Rose hand lotion) contains natural moisturizers that leave hands soft, supple, and nourished. Known for its skin-beneficial properties, Rose essential oil enhances this lotion with the authentic and uplifting aroma of rose petals. As doTERRA's most valuable essential oil, Rose makes this hand lotion unique in scent and benefits to the skin. But what makes it even more special is the purpose behind this product."
With each application of doTERRA Hope Touch, or Spa Rose lotion, breathe in the uplifting scent while knowing your purchase is part of a bigger cause—to help rescue precious children throughout the world. Contact me if you're interested in learning more about doTERRA and opening your own wholesale account, saving 25% + on purchases. And, for the month of November, most starter kits are 20% off!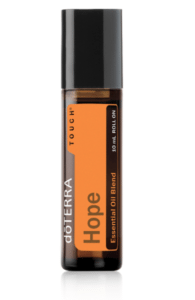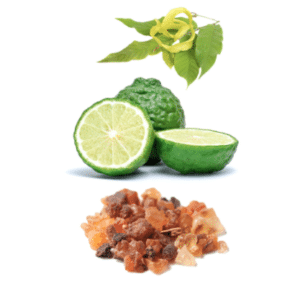 With each purchase of doTERRA Hope Touch the full purchase price ($20.00) is donated to the doTERRA Healing Hands Foundation™* which supports O.U.R Rescue, an organization of the world's experts in extraction operations and anti-child-trafficking efforts who have come together to bring an end to child slavery and sex trafficking."
7. Kiva Microloans
I've been loaning and re-investing micro-loan funds on KIVA for years now in honor of friends and family. According to their site, "Kiva is an international nonprofit, founded in 2005, with a mission to connect people through lending to alleviate poverty. They celebrate and support people looking to create a better future for themselves, their families and their communities.
By lending as little as $25 on Kiva, anyone can help a borrower start or grow a business, go to school, access clean energy or realize their potential. For some, it's a matter of survival, for others it's the fuel for a life-long ambition.
100% of every dollar you lend on Kiva goes to funding loans. Kiva covers costs primarily through optional donations, as well as through support from grants and sponsors." This month for #GivingTuesday, if you purchase $50 in KIVA loans, you'll receive and extra $25 to lend!
8. TOMS One for One®
TOMS is an awesome purveyor of cool shoes, clothes, sunglasses, bags, and coffee.  TOMS are also known for their One for One®.  When you purchase something from TOMS, they give something back for someone in need, such as the gift of shoes, sight, water, safe birth, or kindness, depending on the product purchased.  They have collaborated and continue to partner with many local organizations in over 70 countries to provide help and improve lives.  It all started with the shoes, and has gone far beyond. Melissa, our awesome Word Traveling assistant, has at least a dozen pairs of TOMS shoes and wore them on our recent trip to the Museum of the Bible.
9. Cause Roast Coffee
Humans were made for community. We need each other. At Cause Roast, they don't want work alone, so they partner with some of the best roasters, most sustainable causes, and the highest quality brands in the world to provide clean water with every cup. And, the coffee is amazing!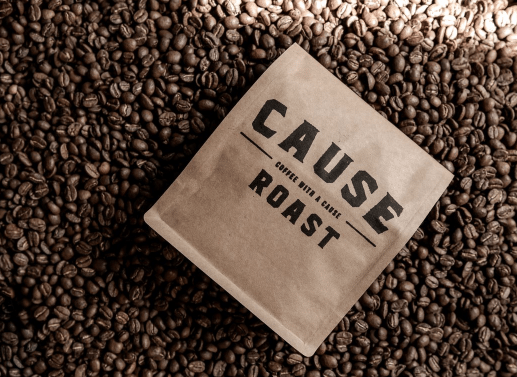 According to their site, "Americans consume 400 million cups of coffee per day, equivalent to 146 billion cups of coffee per year, making the United States the leading consumer of coffee in the world. And not to mention, coffee represents 75% of all the caffeine consumed in the United States. What if we could tap into this truth and help make the world a better place?" Join their mission, and use discount code XMAS17 for 10% off your purchase. #Jesusisacoffeelover
10. Fathom Cruises
Because I believe that travel is the best gift, giving your presence instead of just presents, why not combine a family cruise with a chance to serve? We traveled with FATHOM cruise lines last year, and January 20, 2018, they are partnering with Princess cruises to sail and be the hands and feet of hurricane relief after storms Irma and Maria to some of the most needed Caribbean destinations, including Antigua, St. Thomas, St. Maarten and Amber Cove, Dominican Republic. Join Fathom as they Cruise for the Caribbean. Details here. You never know, we may be joining you.
Whichever way you shop this Christmas, be conscious in your choices, with your budgets and your gift giving, and consider donating to charity and giving gifts that support greater purpose than just gifts under your tree.
Vaya con Dios~
Jen
Remember to share this post and enter the giveaway below, valued at $500!