If you've spent even a few minutes with me, you know I am a coffee lover. In fact, I'm convinced that Jesus himself is a coffee lover. If you search my feed, you'll find #JesusIsACoffeeLover. Even more than drinking coffee, I adore sharing coffee with friends, old and new. I hope these DIY fancy coffee recipes inspire you to do more of the same.
My Love Affair With Coffee
I fell deep in love with dark roasted Cuban coffee while I fell in love with my Cuban husband, before there was a Starbucks on every corner.
During our (almost) year abroad in Europe, coffee became a way of life. A cappuccino at the corner cafe was a way to create community. I realized the time to savor each beautiful, flavorful, dark roasted sip was more than a beverage. Now, coffee takes me around the globe. (I feel the same way about wine, but that's another post!)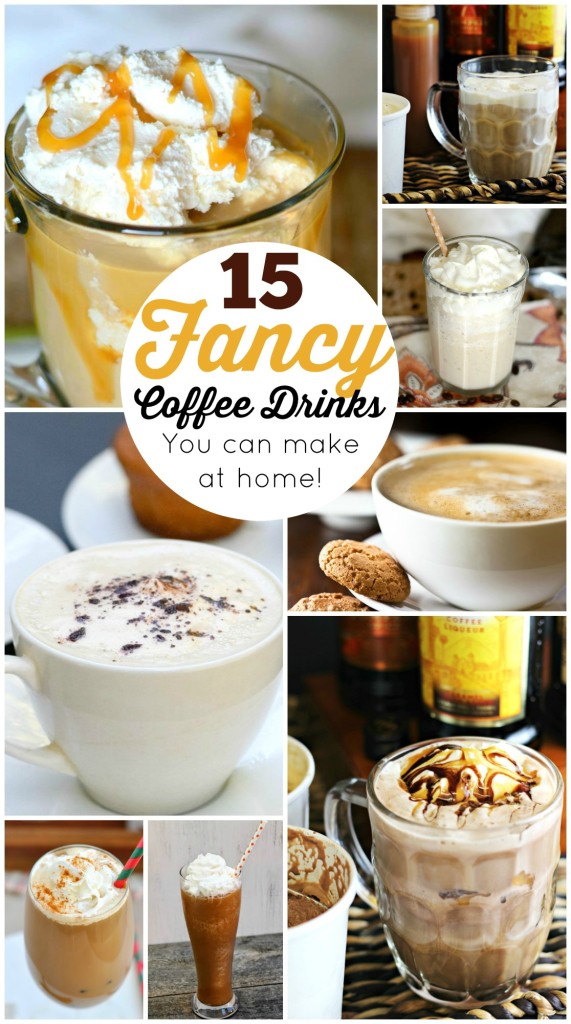 I hope these simple, make at home recipes inspire you to build bridges and open your doors to more community, and even keep a few extra dollars in your pocket. (Typed from Starbucks with latte in mug.)
Vaya con Dios-
Jen
Vanilla Caramel Iced Coffee from DIY Candy
Kahlua Coffee Float Bar from Home Cooking Memories
Duncan Donuts Coffee Coolatta Copycat from CopyKat Recipes
Iced Mocha from CopyKat Recipes
Fireside Coffee from CopyKat Recipes
Starbucks Caramel Macchiato from CopyKat Recipes
DIY Blended Coffee at Home from Creative Green Living
Horchata Iced Coffee Cocktail from Just Us Four
Iced Green Tea Latte from The Country Chic Cottage
Frothy Creamy Espresso Coffee from The Women Talk
Easy Iced Coffee for Super Hot Summer Days from The Women Talk
Baileys & Kahlua Iced Coffee Shake from Ann's Entitled Life
McDonald's Caramel Frappe Copycat from Fantastical Sharing
Mocha Cookie Crumble Frappe from Fantastical Sharing
Snickers Frappuccino: A Starbucks Secret Menu Copycat from Fantastical Sharing