An Educational Adventure in New York City
When we travel with our children, one thing is certain. We are always learning. I'm constantly on the hunt for guides to making our journeys as educational as possible. Here's an awesome and unique itinerary to help make your trip to New York City a Unique Educational Adventure! While most people stick to the larger museums such as Natural History and MOMA, which we love, my hope is to bring you some ideas that are off the beaten path for discovering New York City with your family!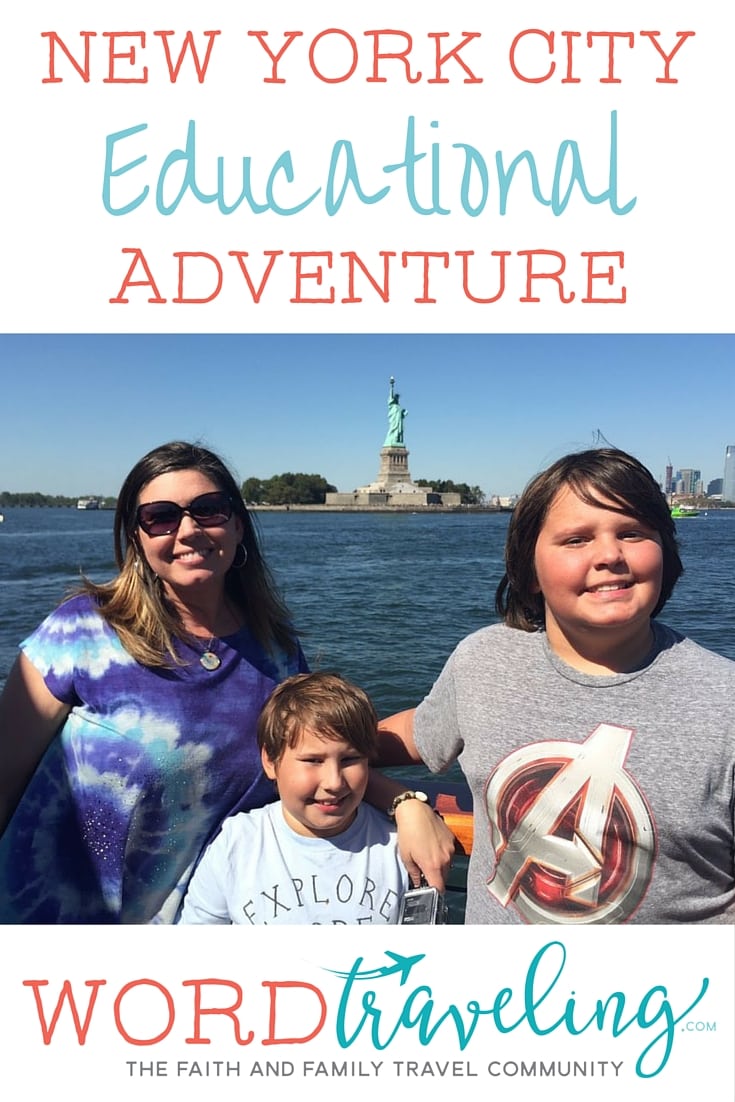 Classic Harbor Line Cruises
Truly the most unique, beautiful and educational way to sail around the island of Manhattan was aboard Classic Harbor Line on their architecture cruise. While there are many ways to get out to see the Statue of Liberty including a peek via the Staten Island Ferry, I really wanted to immerse my boys in an unforgettable educational experience. Not only did we sail close to Lady Liberty on our three hour excursion, we had an entire island cruise narrated by a fun and engaging host and member of the American Institute for Architecture and a great reminder that Manhattan is surrounded by water.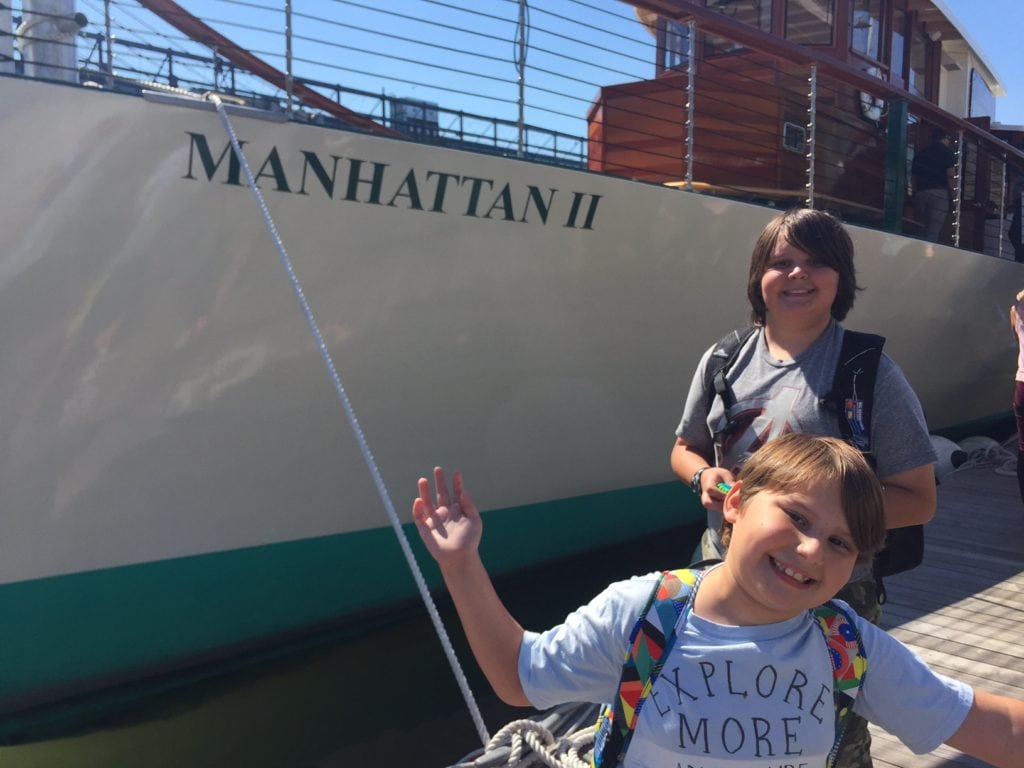 Aboard Classic Harbor Line, we cruised in style (and air conditioning) with upscale snacks on a classic and elegant yacht, enjoying both the comfort of windows and tables inside to the beautiful decks outside. The cruise circumnavigated the entire island of Manhattan, and brought to life many viewpoints and perspectives we would've never seen had we just stayed on land in Manhattan.
Tip for moms: bring a couple kid friendly snacks and a word search book or activity for younger children.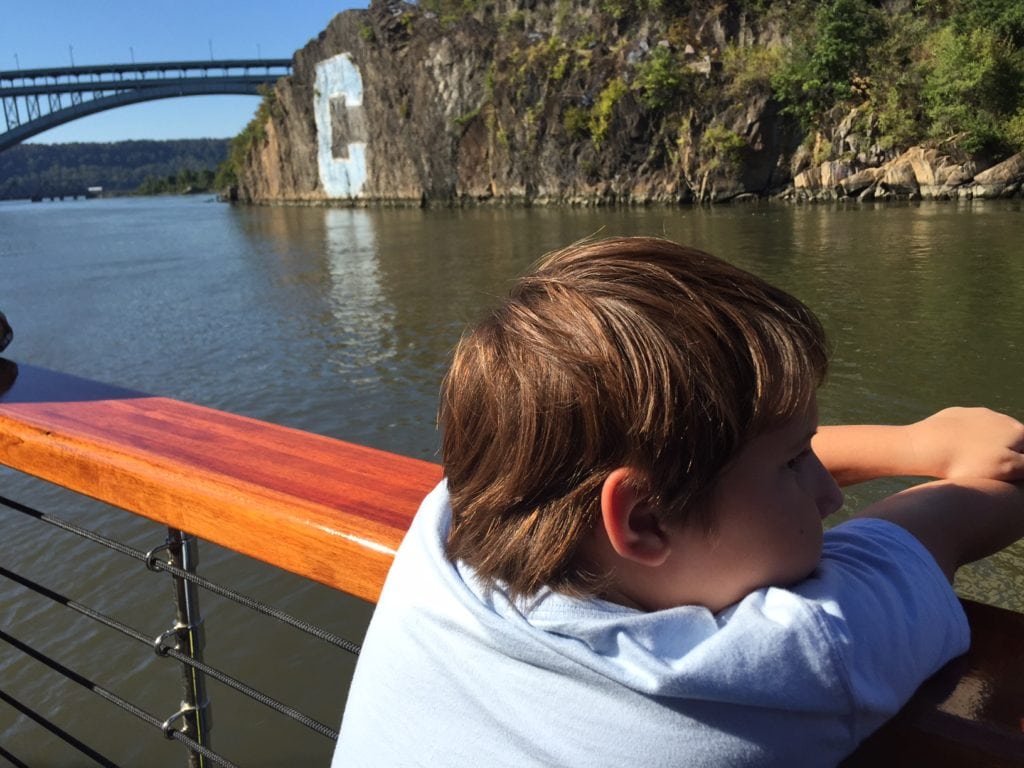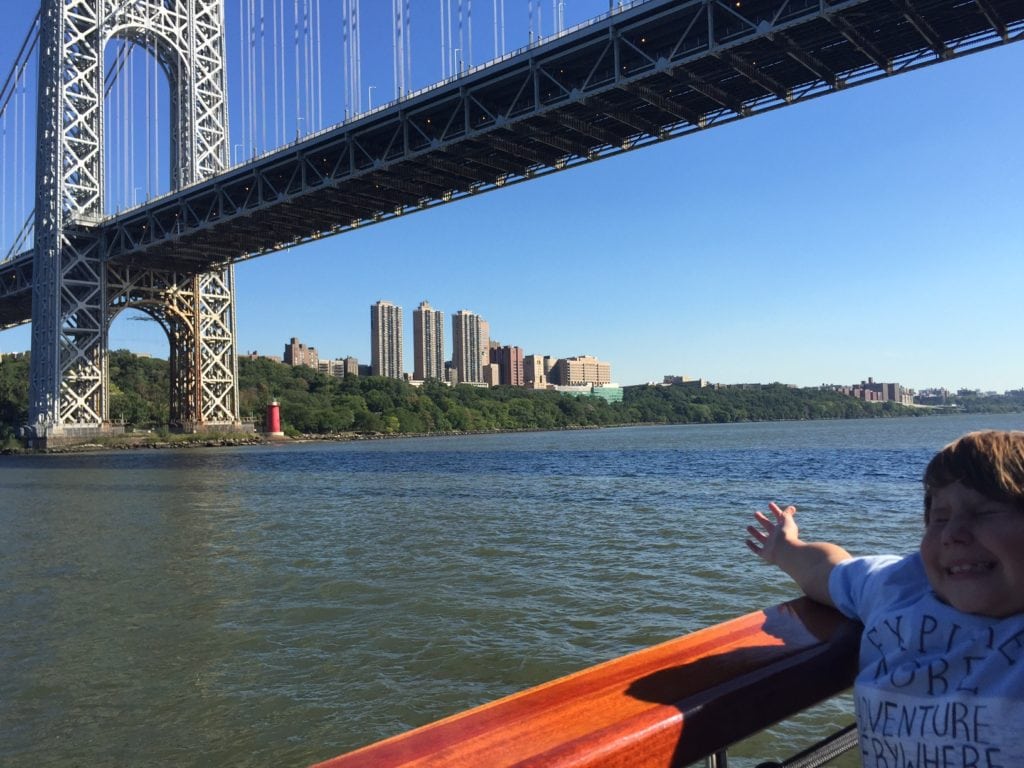 We learned about the history of skyscrapers, famous New Yorkers, modern and classic architecture, and had a waterfront view of Manhattan, Brooklyn, Queens & the Bronx. Hearing stories of the beginning of trade and the boom of New York City through the Hudson River and getting a peek of huge rock formations, nature preserves, waterfront parks, cathedrals, and cliffs, yes, cliffs, just outside the hustle and bustle of New York and Times Square gave us a completely different understanding of the impact of New York and commerce.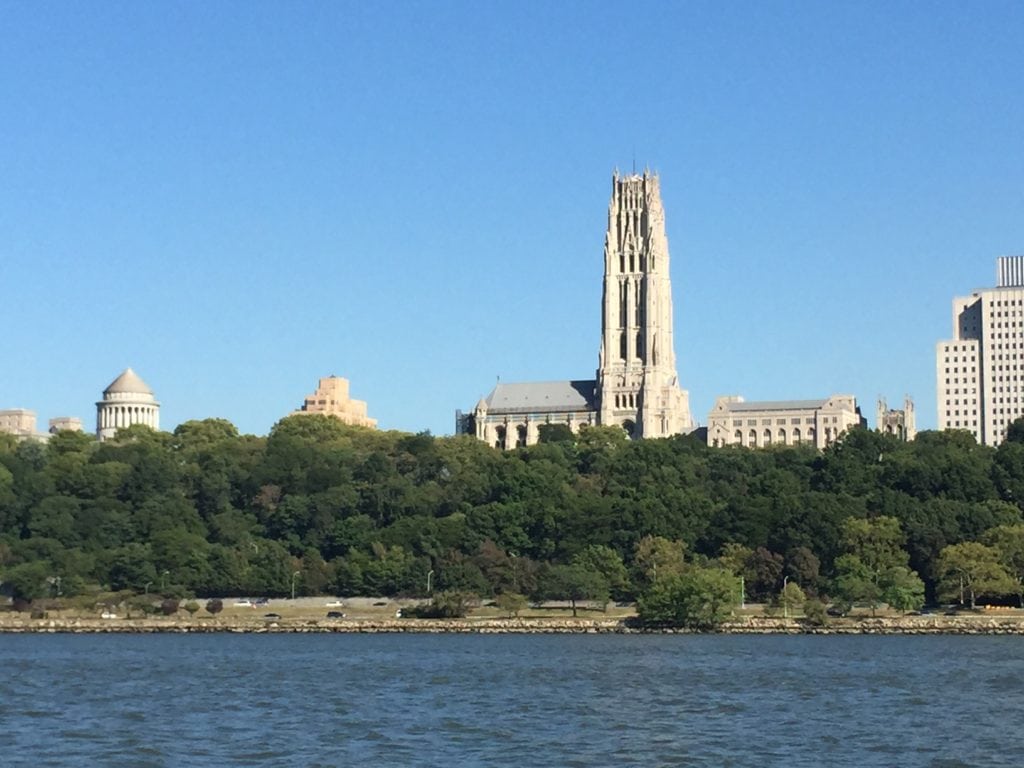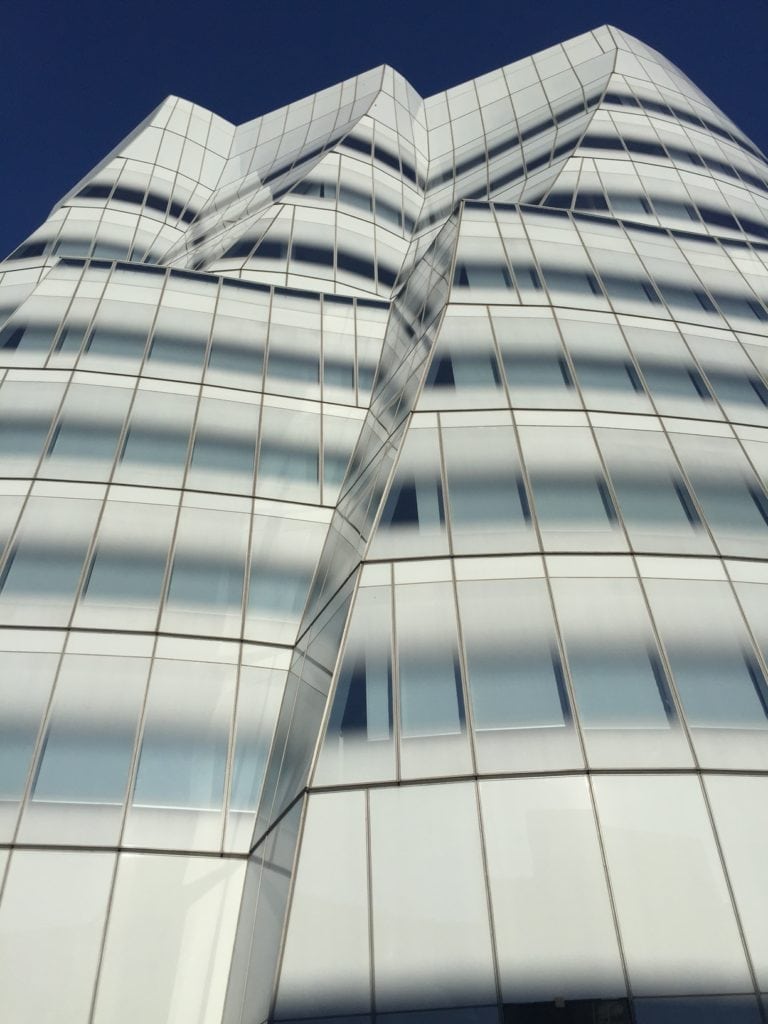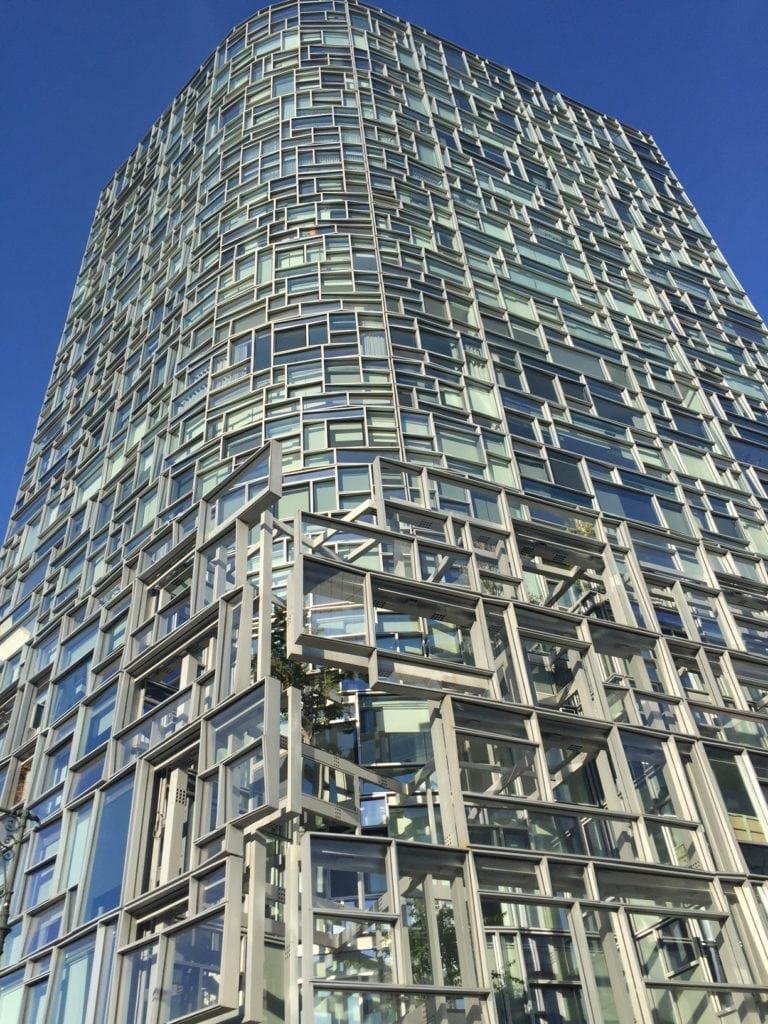 Not only was an architecture cruise aboard Classic Harbor a perfect way to get close to Lady Liberty , we especially enjoyed cruising underneath all the many bridges and seeing how the mechanisms worked on a drawbridge from a unique perspective.
We hope to hop aboard the Classic Harbor Line schooner for a sunset sail around Manhattan on our next visit!
Museum of the Moving Image
A day visit to the Museum of the Moving Image in Queens on our way into town from LaGuardia was the perfect stop to give our boys, and the digital native generation a new appreciation of the roots of technology. In this hands-on museum, we had a glimpse into the history of the television with a huge display of old "tubes" starting with one of the first ever! I shared stories of my mom telling me how they'd brought the whole neighborhood home to seen Neil Armstrong walk on the moon in front of their tiny black and white, the only one on the street.
The boys loved seeing "pong" and old Atari sets and being able to challenge each other. We made stop-motion animation, brought some images to life, and even watch a reel on an old nickelodeon, and history of film in the early 1900's. Checking out how a live sports event is brought to television and acting like foley editors and working with the impact of sound were also highlights! If you have a chance, I highly recommend a stop before or after your flight to LaGuardia.
Museum of Mathematics
The MoMath is on a mission  to "enhance public understanding and perception of mathematics" As a hands-on homeschool mom, this three-story Museum Of Mathematics in the Madison Square North area of New York City solved that puzzle for us with a visit that lasted a few hours. The boys absolutely loved all the ways math was brought to life through life-sized puzzles, technology, and conversation with the staff. They played a probability game with giant squares illuminated on the floor, were able to try dozens of different brain teaser puzzles, and ride on and build "roller coasters" with their traveling exhibit called the Math Midway (which may be traveling to a museum near you!) 
My 12-year old son is a competitive speed cuber, and has recently started a social enterprise called Cubing.US to help get puzzle cubes into the hands of kids around the state, and the globe, as a way to excite learning and "Be Smart. Cube Fast. Do Good." He always has a cube in his pocket. Today, it was the 4×4. Perhaps the highlight was meeting a young grad school student employee who had written her thesis on the original 3×3 Rubik's Cube, and was having trouble solving her 4×4 because the algorithms to solve functions so differently. Makani came to the rescue, both solving it for her while he explained it, and then putting it back the way it was so she could solve it herself! I guess all this hands-on math  learning from a young age really has come to life for us.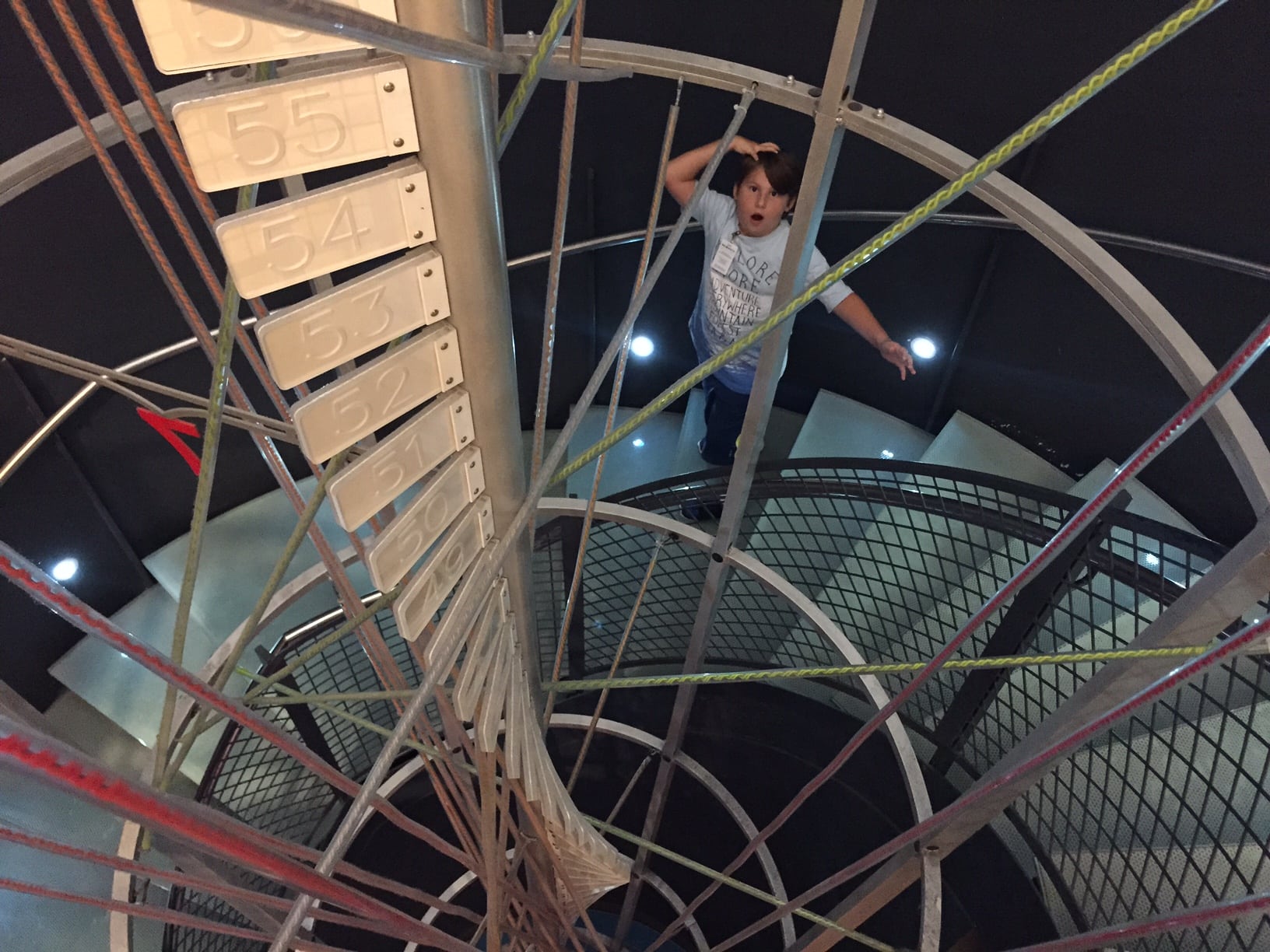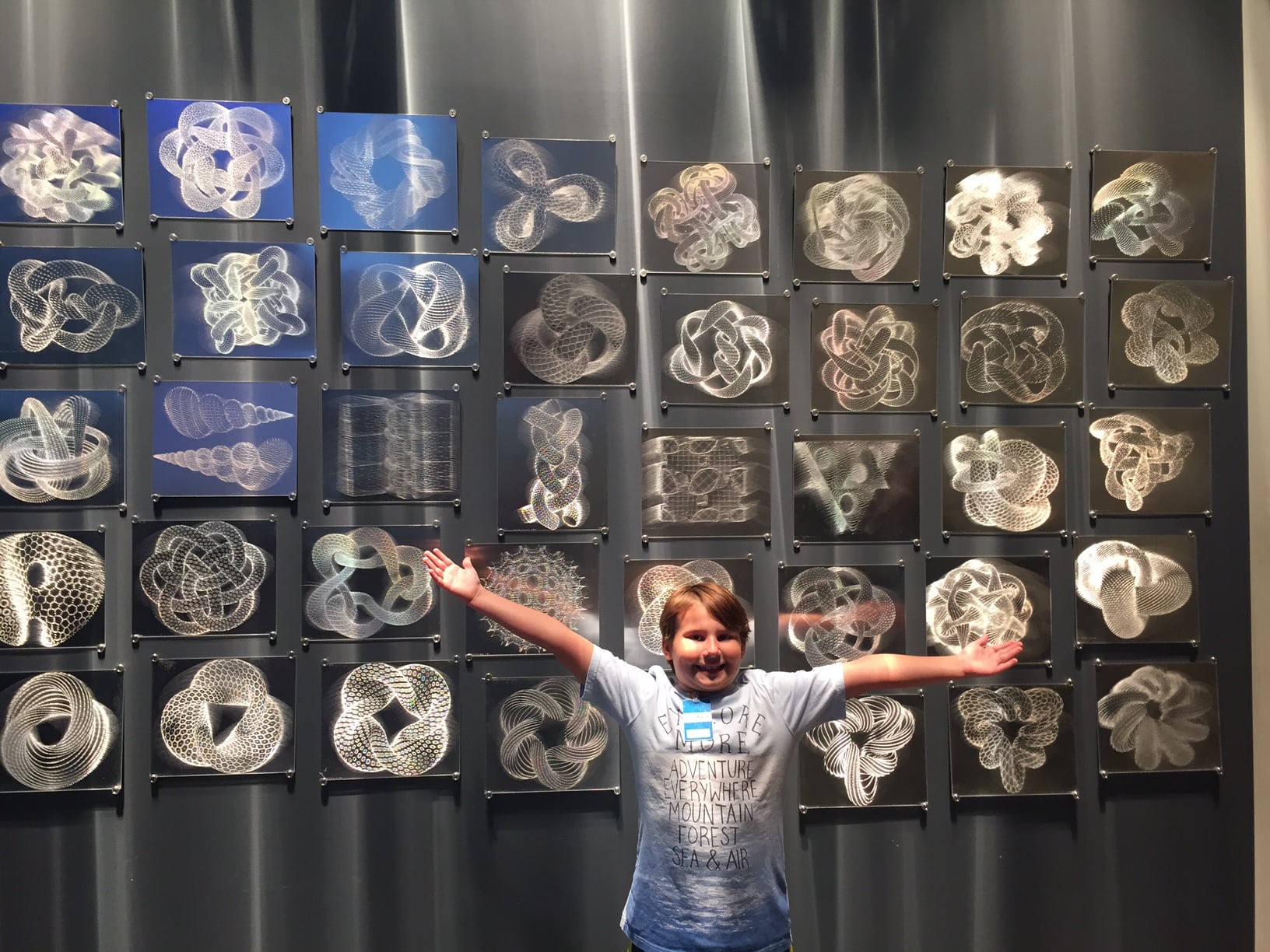 Travel is one of the best educations you can possibly provide for your children, and when you visit New York City, I hope you take some time off the main tourist activities to experience some of these hidden gems. Let us know about your experiences with these or other learning activities around the globe by commenting below or joining our community! We'd love to have you along for the ride because "life is learning!"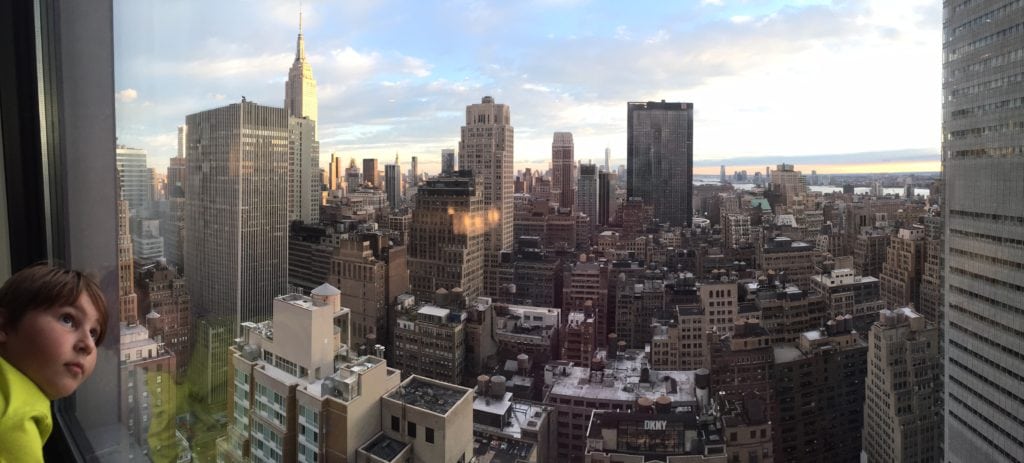 Disclaimer- my sons and I were guests of Classic Harbor, the Museum of Math and the Museum of the Moving Image last year in order to provide you with honest reviews. All opinions are unbiased. 
Vaya Con Dios~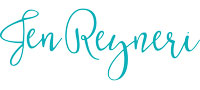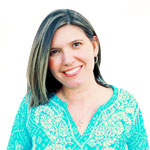 Connect with Jen on Social Media!
Buen Viaje! ~Jen