Lego Stop Action and a Poem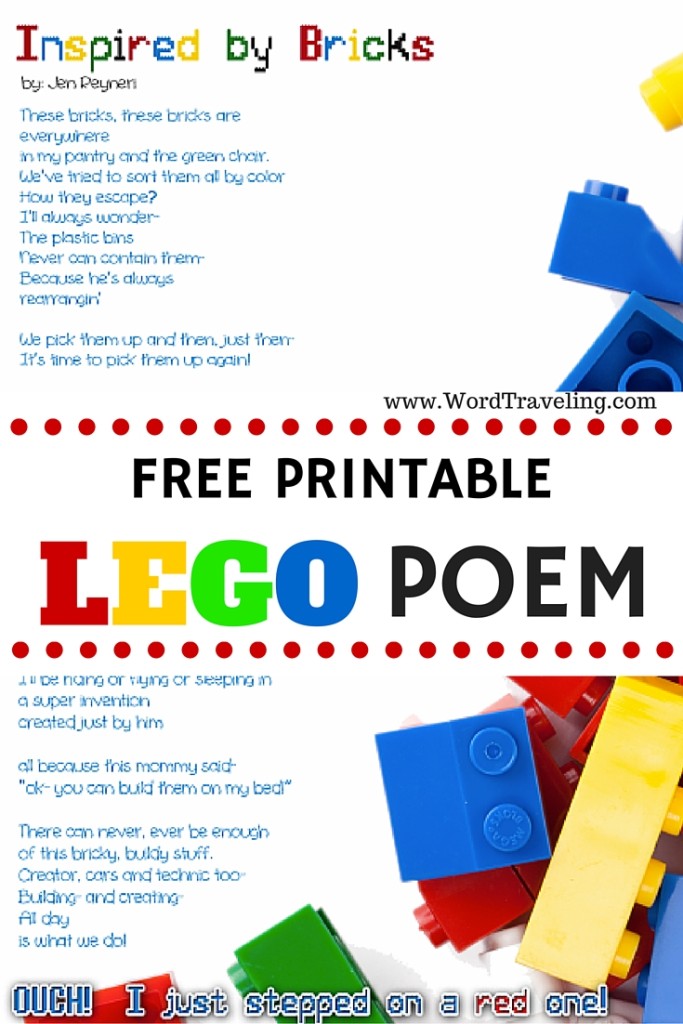 These bricks, these bricks are
everywhere
in my pantry and the green chair.
We've tried to sort them all by color
How they escape?
I'll always wonder-
The plastic bins
Never can contain them-
Because he's always
rearrangin'
We pick them up and then, just then-
It's time to pick them up again!
How do they always multiply?
It's as they've fallen from the sky!
But my boy's mind's for sure a spinnin'.
and he always is a grinnin'
When I say, "go ahead and play!"
and then perhaps,
…maybe,
someday…
I'll be riding or flying or sleeping in
a super invention
created just by him
all because this mommy said-
"ok- you can build them on my bed!"
There can never, ever be enough
of this bricky, buildy stuff.
Creator, cars and technic too-
Building- and creating-
All day
is what we do!
OUCH!! I just stepped on a red one!
Thanks for the prompt at Poetic Bloomings!
LEGO®is a trademark of the LEGO Group of companies which does not sponsor, authorize or endorse this site.