Florida Strong!
"In the dark of the moon, in flying snow, in the dead of winter, war spreading, families dying, the world in danger, I walk the rocky hillside, sowing clover." – Wendell Berry
Keep reading for a way you can show the world you are a survivor and to give back to Hurricane Irma victims! 
On the eve of memorial for the terror events of 9-11, we faced one of the most trying evenings of our lives, Hurricane Irma. The state I've always called home braced for a natural disaster of epic proportions, like no one had ever seen. We watched the mammoth storm ravage our state, one county at a time. We connected with friends and family via text and social media, checking in on everyone's safety as the beast encompassed our territory. All this disaster unfolding just on the tails of the horrors that had me in tears in Houston.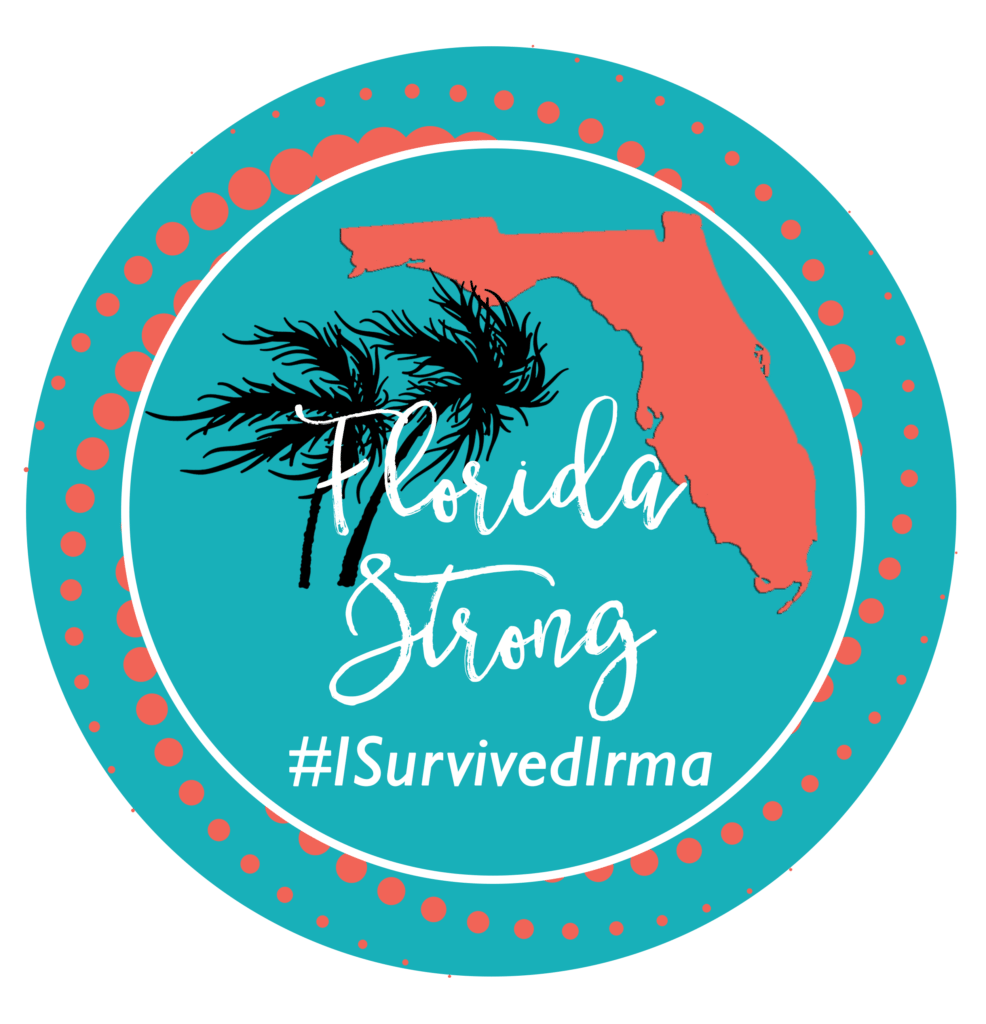 #ISurvivedIrma
We evacuated our home, as did millions of other Floridians. When the words "the big one" and "catastrophic" appeared next to our little beach home and beach cottage, we boarded up and headed inland. You know it's a big deal when Disney World and Universal Orlando close. (Side note, we evacuated to the Loewe's Royal Pacific Resort at Universal Studios, and the staff, service and accommodations during this time have been stellar!)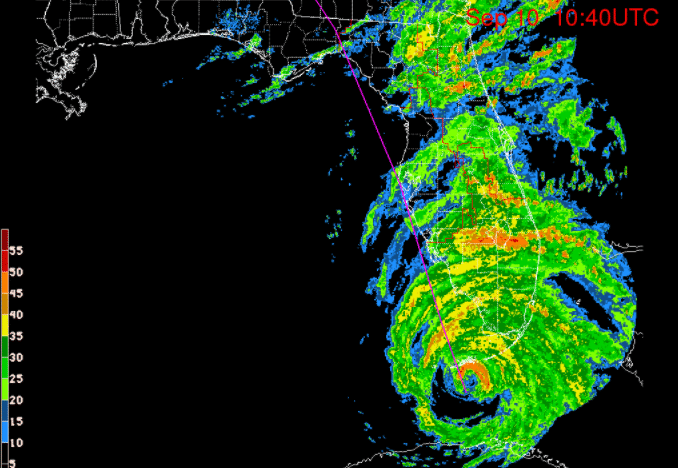 USA Today called Irma "apocalyptic." Others attribute the largest hurricane in recorded history to global warming.
Followers of Jesus know breakdown of the Earth is confirmation of His words,
"Heaven and earth will pass away, but my words will never pass away." ~Jesus, Matthew 24:35
"Heaven and earth will disappear, but my words will never disappear." ~ Jesus, Mark 13:31
"In the beginning, Lord, You laid the foundations of the earth, and the heavens are the work of Your hands. They will perish, but Youremain; They will all wear out like a garment. You will roll them up like a robe; like a garment they will be changed; but You remain the same, and Your years will never end." Hebrews 1: 10-12
My heart aches for those without hope in Jesus, and with homes and property damaged during times like this. I pray for places utterly destroyed by this storm in the islands, and our precious Florida Keys (where we had another trip scheduled in November.) I pray for each of you reading this that you are comforted and fared well, and especially if you didn't, that you find refuge in God.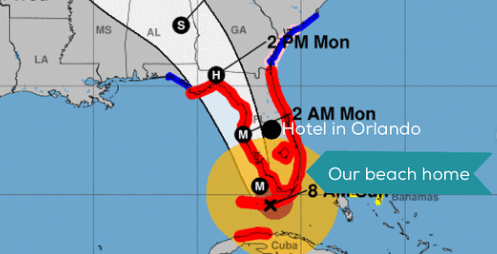 His words and our real relationship are my (our) rock. I believe the prayers of His people helped dissipate the storm from what was predicted to make landfall across Florida as a catastrophic category 5 hurricane of epic proportions. Yes, the damages are in the billions, but it could have been SO much worse! We are praising God through this storm! From what we can see from neighbor's video footage, we lost a huge mango tree and some small trees, but no one and no one's home in our neighborhood, or our family throughout different areas of Florida, was severely damaged.
Others were not so fortunate. Let's ban together to make an impact in our recovery efforts.
If you have an Irma story to share, I'd love to feature your story! Fill out this form. 
How We Weathered the Storm
While the world watches Florida,  we weathered the storm and 100 mph+ winds from Orlando, spying on our sleepy beach town of Hobe Sound on it's webcam and some of our favorite places on Earth like Sanibel Island and our former home of Marco Island getting pounded by Irma's wrath. The staff and solid foundation of this building let us sleep all night through this category 2 hurricane while many of our friends hid in closets and safe rooms saying, "it was the scariest night of my life!" Trees and power lines are down everywhere, and schools are closed. This is a big deal, friends.
Florida Emergency Management Hotline: 1-800-342-3557
Text Alerts: Text FLPREPARES to 888777 to receive text alerts from the Florida Department of Emergency Management.
Online Information: Visit

FloridaDisaster.org

for more information on recovery efforts.
Through the storm, I posted prayers and encouragement and connected with friends globally on my Facebook feed and believed God's promises to "fear nothing" in Psalm 91.  Lying anxious and awake during the first night away from home, as I prayed I had a burning desire to help our state after the storm. Yes, we'll donate our money and time and serve our neighbors and church through our missions, but I wanted to do something that would bring us together. Something to show the world we are survivors, and we are strong.
T-Shirt Campaign for Irma Cleanup
This #ISurvivedIrma campaign is my contribution to our cleanup. Genuine GAP brand t-shirts, in ladies, mens or kids, are only $25, tote bags just $20, and proceeds will go directly to the Irma Crisis Fund at our home church, Christ Fellowship. Over the last three weeks, we've sent semi-trailers of supplies, relief funds and teams to Houston, and we will continue. Now, it's time to help our neighbors in Florida.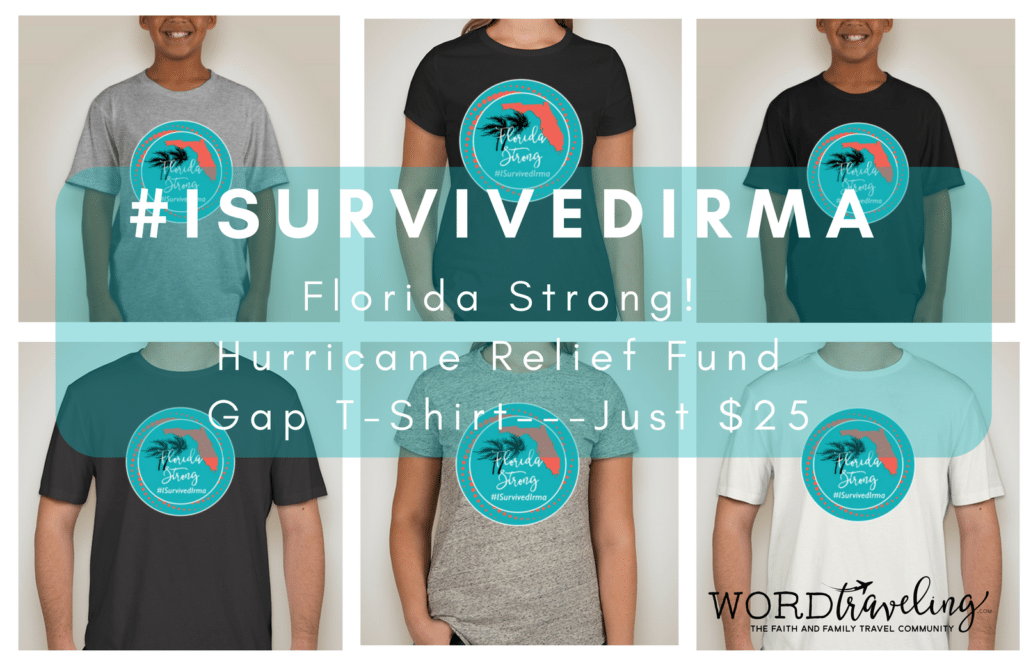 Since this is a fundraising t-shirt campaign, the more we sell, the less the printing cost for the shirt and the more goes directly to the fund, so share the page on all your social channels and spread the word!
Don't like t-shirts? No problem, there's a bag for you!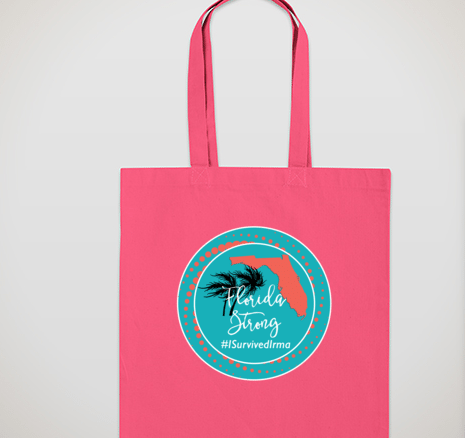 "Sometimes we need to nourish our weary hearts and minds with beautiful and raw words. Words that instill hope not fear. The words catastrophic (over our hometown) coupled with evacuation, gas shortages and storm surge are all words that have been battering our weary hearts for days on end. When you mix them together with images of floods and earthquakes and fires and racial divide and nuclear missile testing you can loose your groundedness and descend into constant fear and heartache. We forget that we have the ability to walk the rocky hillside sowing clover. As we look for ways to repair, clean up and replace what this storm has damaged this week, Let's sow clover today friends! Let's sow locally, let's sow globally, One simply rich, grace filled word at a time!" ~Amber Bishop
Keep in touch with me on social  keep serving those around you, and hashtag those t-shirt pics when they arrive! #ISurvivedIrma
Love and blessings during this and any storm-
Jen
Have an Irma story to share? Submit it here: