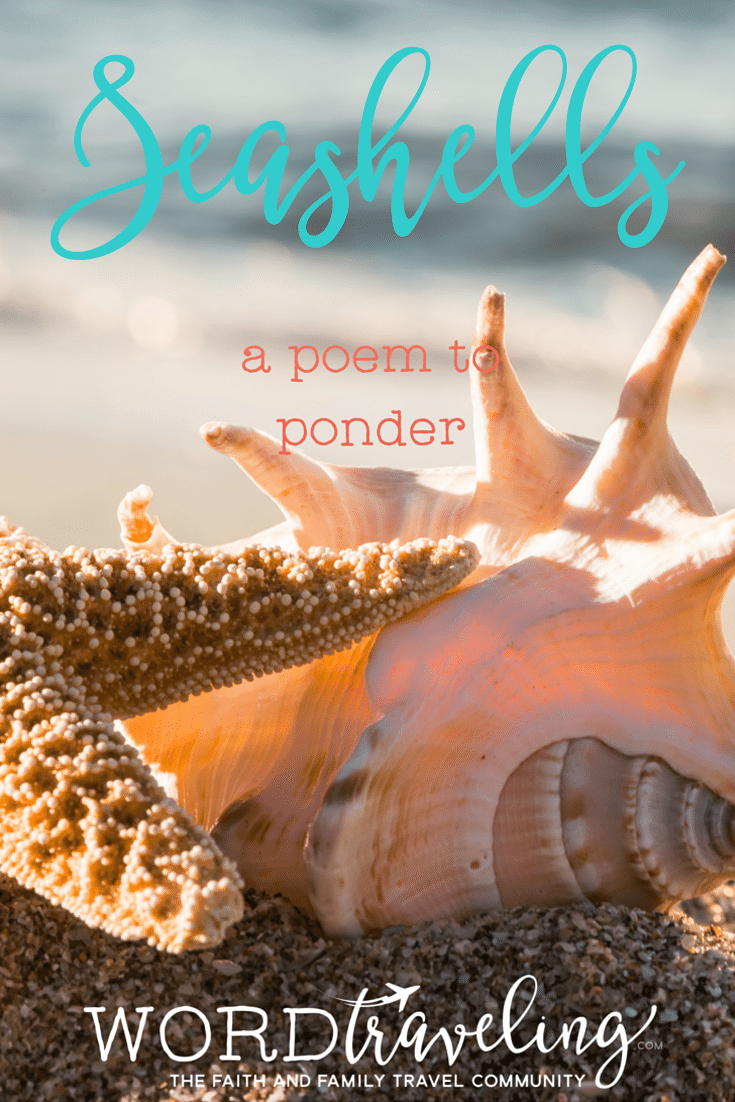 We've traveled the globe far and wide, but nothing seems to bring as much joy to my heart as a meditative beach walk, seeking truth and time with God among the sands of the sea.
After being inspired by our weekend in Captiva Island, Florida, I wanted to share with you this poem about seashells I composed.  Are you a beachcomber, a poet, a dreamer- inspired by the shore? I believe we are all made in the image of our Creator, who truly is the most magnificent artist of all time.  It's the first day of summer, and National Seashell Day, which made it the perfect time to share!
I hope you enjoy this seashell poem and are inspired to find treasure all around- in your life, your neighbors, your circumstances.
Poem About Seashells
We are all like seashells…
all shapes & sizes.
Some seemingly perfect
But others…
most others…
petite.small.medium.large.super-sized.
white.black.orange.spotted..striped?
broken.chipped.cracked.
weathered.aged.tumbled.
covered & bogged down
or consumed by something bigger…
attempting to get into a different shell.
Yet, together-
with broken glass recycled into jewels,
we compose the sands of the earth.
Each of us- perfect or broken,
is a creation …
… is beautiful…
… is treasure
Which one are you?
 Love this poem? Grab a copy of Jen's Amazon bestseller, Reset, a Poem for the Digital Age.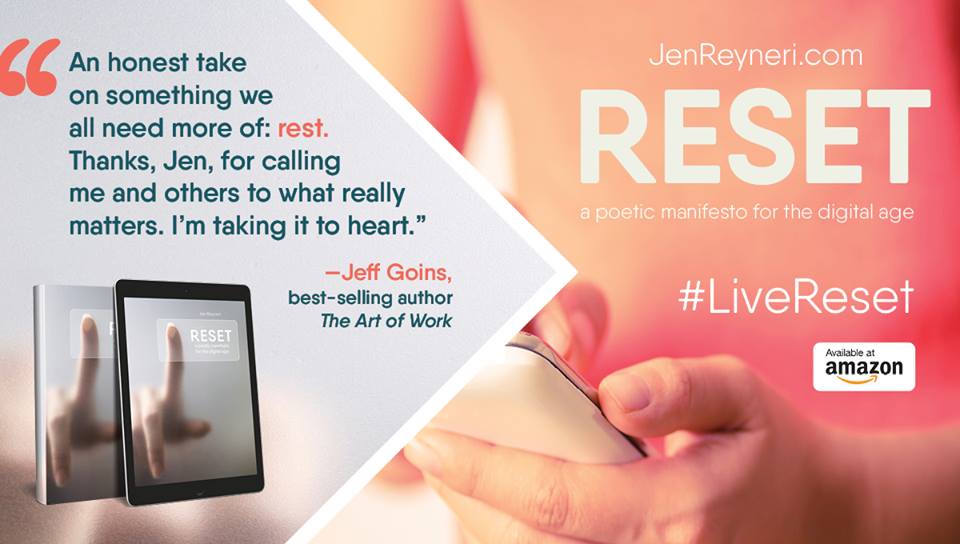 Buen Viaje! ~Jen