Were you able to join us for our fourth #LetYourWriteShine retreat, FORTH? Shine Retreats and Shine Writers continues to be the bridge connecting women, families, businesses, entrepreneurs and organizations to the world's largest mission field – LIFE.
FORTH… as in moving FORWARD, together!
SHINE Retreat 2018 was SOLD OUT!
To be on the SHINE Retreats e-mailing list for upcoming events, fill out the form here. 
Premier Retreat for Christian Authors, Writers, Bloggers and Creatives
Shine Retreats is a recharging, refreshing getaway for Christian creative women.
Let's face it, you have thousands of ideas and never enough time to bring them all to life in today's saturated world.
With the daily demands of the world, you've lost the mark on your compass.
You dream of time away, with God and without the daily grind, yet your dreams seem to be fading to black and white behind the piles, clutter, noise, chores and kids.
NOW is your time, friends! JOIN us…
Let a SHINE retreat weekend transform your life from black and white to VIVID, LIVING COLOR!
Shine Retreats, a Carefully Curated Journey of Creativity
A Shine Retreat weekend is crafted as a journey of creativity from the beginning.
Overflowing with practical and spiritual tools, a Shine weekend will help navigate your business for any sized audience, to the glory of an Audience of One.
Whether your business is just beginning or it's booming, if it's fully digital or brick and mortar, a Shine Retreat weekend has something waiting just for you.
We'll help you launch your dreams and walk deeper into your destiny.
Join us as we go FORTH.
Collectively, we'll encourage each other to prepare a way for 2019, with this weekend set apart before the rush of this upcoming holiday season.
Over the weekend, imagine spending intentional time organizing your heart, thoughts, mind and efforts into launching your best year ever ahead. You'll go FORTH.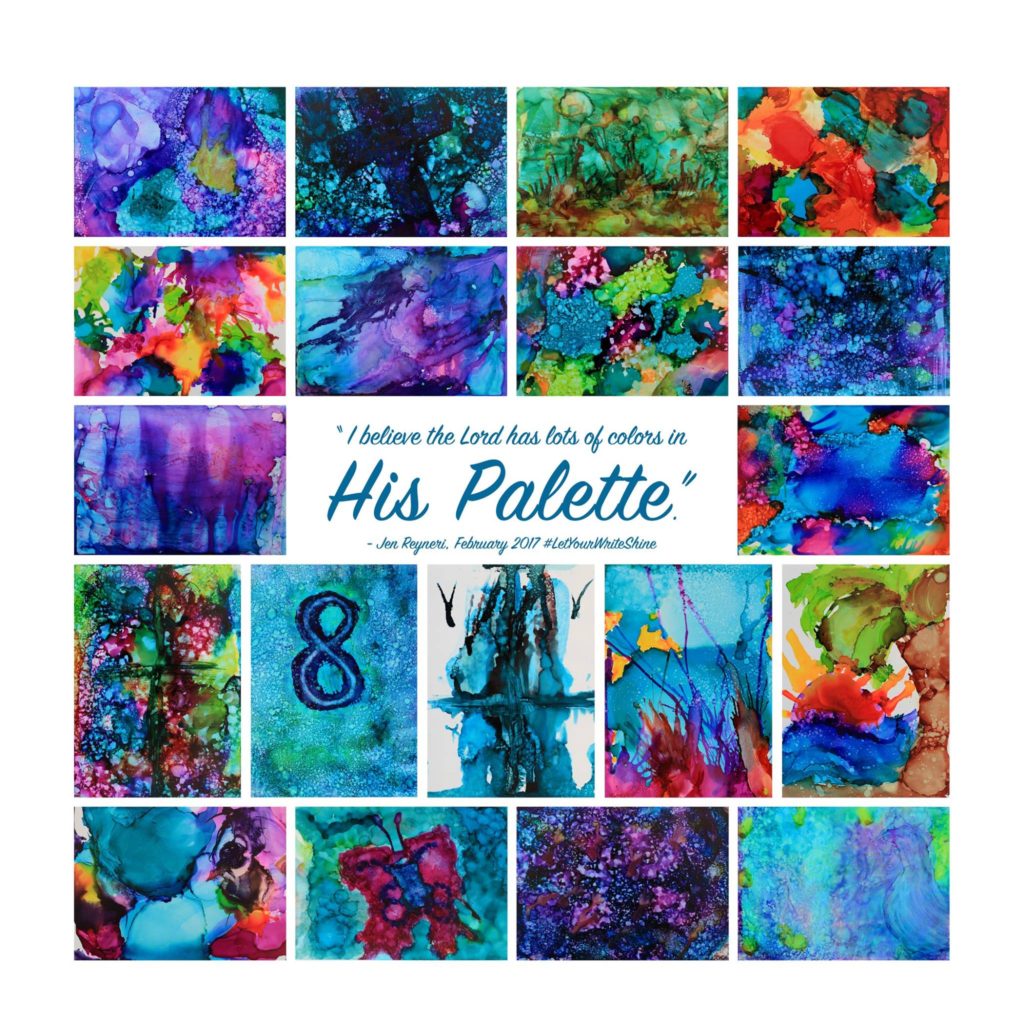 Shine Retreats is a recharging, refreshing getaway for creative Christian women authors, bloggers, influencers, writers, artists, non-profit leaders, entrepreneurs, and more.
Think you're not a writer? Think again. Every form of communication begins with the creation of words. Come to the beach and improve your craft of communication.
Registration is closed and due to the exclusive nature of our beachside host venue, the Atlantis house, was sold out quickly.
Still not ready to commit?  Keep reading!
To be on the SHINE Retreats e-mailing list for upcoming events, fill out the form here.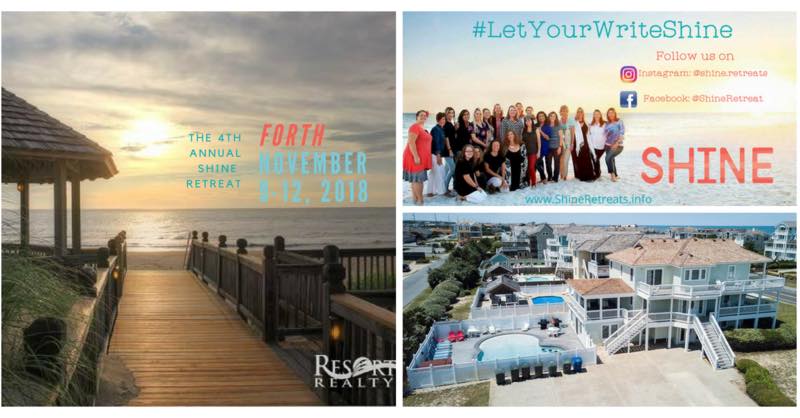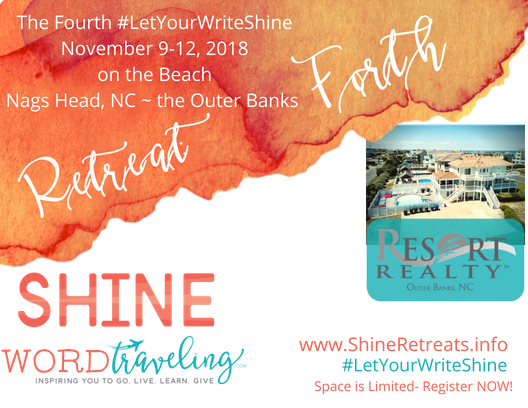 Our weekend is filled with
Hope
Faith
Friendship
Fellowship
Worship
Words
Fun
Food
COFFEE!
Creativity
Learning
Writing
Prayer
Beach Walks
Art
Great Food
Amazing Swag
ALL at the LOWEST priced creative retreat ANYWHERE! (Starting at just $450 per person, depending on your occupancy choice and length of stay.) Compare pricing to other retreats here.
And MORE…
Payment Plans Available!
Sorry, early bird pricing is no longer available!

Who Should Attend our Shine Retreats?
Bloggers
Christian Creatives
Writers
Small Business Owners
Entrepreneurs
Ministry and Non-Profit Leaders
Read these 5 Reasons Why YOU Need a Creative Writing Retreat.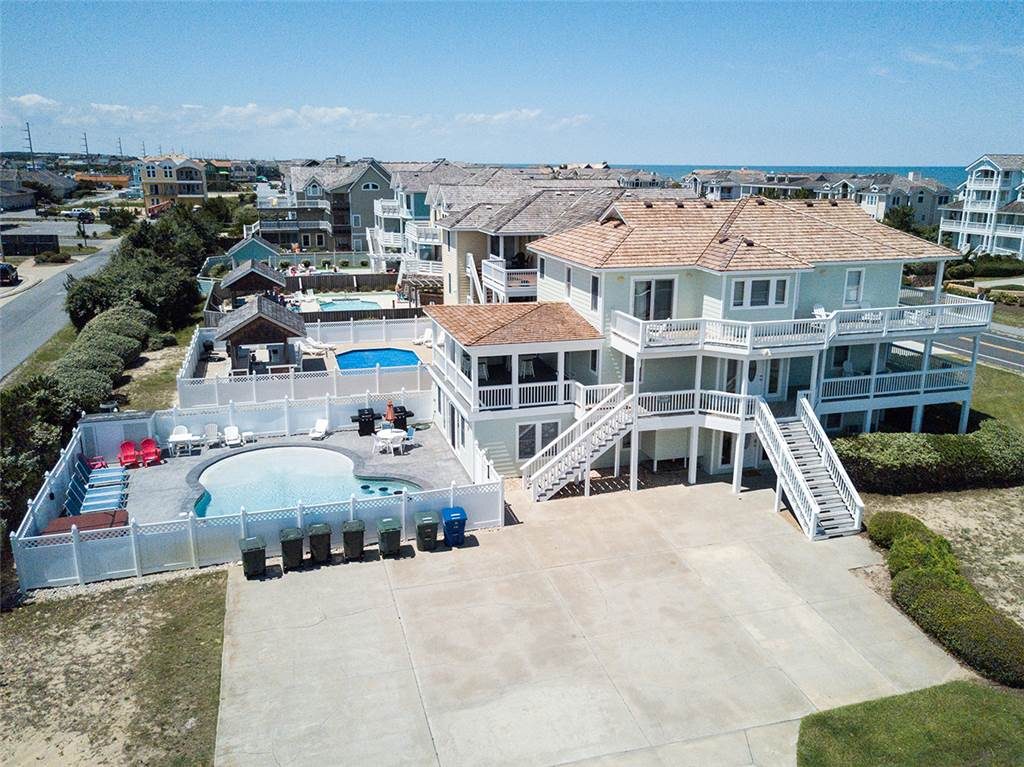 What Makes our Shine Retreats Different?
Small, gorgeous, luxury setting
One-on-one conversations with experts
An in-person Twitter party!
Professional photography and headshots for all your needs
Fresh Content
Presented by speakers who have proven themselves faithful
Worship-full
Christ-centered
A Blogging/ writing/ creating experience that will help you build that bridge between your ministry, blog or business and the IRL (In Real Life) community you serve.
We have OPTIONS for attendance!
Want to make it a quick getaway? Grab the 2-night all-inclusive package.
Looking for more of a VIP experience and an extra day with our founding influencer,  Jen and some personal mentoring time? Yes, you can stay early for that experience, too!
PLUS… Payment plans are now available! Hold your spot for just $150!

What Some of Our SHINE Retreat Attendees Are Saying:

"I have not treated myself to a workshop retreat weekend in many years. The experience as a writer/blogger to be able to talk and learn from those more experienced was incredible. The genuine love and encouragement from all of the women who thrive on watching others succeed was the pinnacle for me. Knowing we can help each other grow, inspire forward movement and encourage each other as women of faith is what lit my fire to see my business in a whole new light. This conference was a life changing for me personally and my business. These women are amazing! You have to experience this magical place for yourself!" – Holly Giles, The Giles Frontier.com

"I was resistant to attending the retreat because I don't like to invest money in myself, but God cleared every obstacle for me to attend and my time at the retreat was the precipice for God moving in my life in a mighty way. 

Even now, a year later, I am still seeing God work through the foundation that was laid during that weekend." – Tabitha Philen, Inspired Bloggers University

Krys shared "When life is so overwhelming that you feel like a failure and a lump of coal, retreat to the ocean, let God in, and watch Him uncover the beautiful gem He intended you to be."

Another Shine Sister said, "Sometimes when I'm at home, I can't relax because there's so much in front of me that needs attention. So instead of getting into a creative mode, I end up in work mode – constant work mode. Retreats have a way of readjusting my priorities."

Cathy replied to our private group, "I love each and every one of you! After spending a weekend together, I don't feel alone in my blogging ventures. Each of you has contributed something unique and wonderful to my life and I thank God for you!"

Christi said this: "Going into the retreat I had high expectations from the testimonials I had heard from previous retreats and all expectations were exceeded! Everyone needs a retreat to feel the full extent of why God created fellowship, friendship and the empowerment that comes with doing things in His name, whether that is through business, friendship, eating amazing food or just having fun."

Carmen shared, "Thanks to you, Cindy and this weekend, I'm changed in so many ways! I'm filled with inspiration; I could probably write tons of books! I found a 4-year old little girl on the beach… now she's free, healed and joyful. This little 4year old girl.. was me!"

Cindy Edgett, returning speaker and retreat guest- author of Hear God's Voice Everyday, encourages us…"I don't know about you, but life is so busy.  Sometimes it's hard to focus on the things that God is speaking or asking me to do. I need to get away so I'm not distracted by work, the phone calls, the house itself, and at times, even my family. I need to set time aside to get strategies and/or wisdom from the Lord.  Sometimes, I need to step out of my present circumstances and refocus. There's a refreshing that comes from being away from your everyday routine. I look forward to getting time alone with the Lord. I also look forward to meeting new people. I'm so excited about  the Shine retreats, and I hope to meet you there!"

"Attending the Let Your Write Shine Retreat, was a blessing to me in every way: from getting there, to the personal encouragement and support I received. I felt like I have known these women for years. The Retreat challenged me to focus on writing, learning about new resources, and gaining a new level of self confidence. Thank You Shine!!!!" – Colleen Wright

"Thanks to Jen for a wonderful event! I can't wait to see what comes out of this for all of the amazing women who attended."  – Robin O'Neal Smith, BeSocialGetSuccess.com

What will you say? 

What will you say if you don't join us? 

About our Speakers at Shine Retreats, FORTH:

Jen Reyneri is the founder of Word Traveling and Shine Retreats.  Jen is one of those creative soul mamas who just inspire the holy heck out of you. Her talents in all things tech are equaled only by her vision and anointing to connect people with what really matters. Jen  has that rare ability to breathe new life into a moment…a word…an image…a day. Her postcards are her platform.  Jen is always "on the move" – with her work, her kids, her husband, and her faith, but she always makes the time to create connected community locally, ready to open her life and home for a one-on-one coffee, or a taco bar for 50, anytime.  She's spirited, Spirit-filled…and she's contagious. Jen's recent works include partnerships with Expedia, Trivago and Best Buy.

Elizabeth Vale is a freelance writer and editor. In addition to being an editor and contributor here at Word Traveling, Elizabeth's work has been featured in The Palm Beach Post, The Atlanta Journal-Constitution, Rare (a division of Cox Media Group), AOL, The Redbud Post, Babywise, and more. Currently, Elizabeth is a grant writer for  Place of Hope and a copy editor for Campus Crusade for Christ. Although she is a proud native Texan, Elizabeth now lives in South Florida with her husband and four children. If she isn't writing, you can find her drinking an endless glass of iced coffee, reading a book or taking a road trip with her whole family in tow.

Cindy Edgett, author of Hear God's Voice Everyday, returns to SHINE by popular demand. Cindy is a wife, mother, teacher and speaker.  Over the past 38 years, she has served the Lord in ministries such as:  Worship Team, Women's Bible Studies, Small Group Bible Studies, Inner Healing Prayer Ministry, Intercessory Prayer, Children's Ministries, and many others. She has a heart for this generation to be trained and equipped for the work of the Kingdom of God.  She is a trained Theophostic facilitator with 15 years of experience and a desire for people to be healed and set free so they are able to step into the destiny that God has for them.

Kathryn Barton is a visionary with a background in pastoring. She teaches how to get more out of life, and get there faster, by helping to craft your vision, speak the language of success and set goals you can actually achieve. She will share her life's experience as a creative entrepreneur in the fashion industry to help you along this journey, so you can run your race and finish your course as a winner. 

Amber Bishop wants to see the body of Christ equipped and released to chase after their dreams…to connect others around the world who want to see God's kingdom come right where they live. Co-founder of Everyday Mission, Amber & her husband serve a growing movement of mission-minded people and churches who have given their allegiance to the Kingdom of God. Amber is an award-winning photographer, works as marketing director for an international engineering firm, and is known for producing large-scale, unconventional events that advance the Kingdom, including Whiskey for Water and the Love Run.  Amber is no stranger to blogging, podcasting, and all things tech. You may find her sipping her husband's home-roasted brew, having, deep-life giving conversations with friends, and driving teens all over the place in their new Tesla.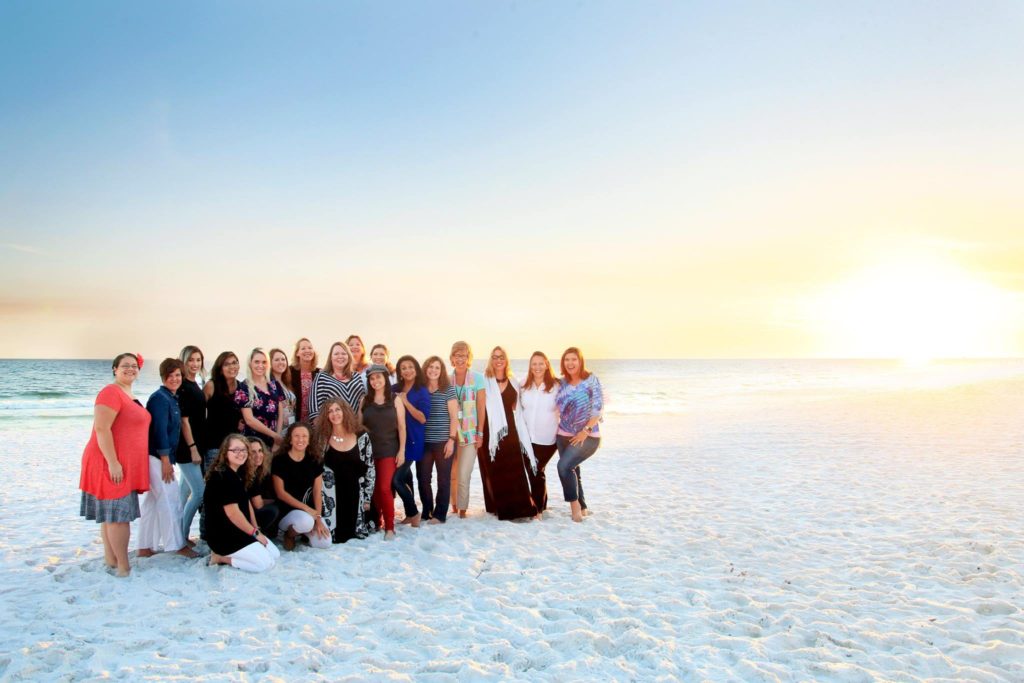 Atlantis Beach House: Home Away from Home for the Shine: Forth, November 2018 Christian Women's Writing Retreat
Atlantis is a wonderful 10 bedroom, 6.5 bath home for your family and friends to experience the island lifestyle of the Outer Banks. Beach motif and ocean views help create a serene environment that will ensure a memorable experience. Atlantis is lovingly cared for and will provide easy access to all of the activities in Nags Head. The home is approximately 317 yards from the beautiful sandy beach, minutes from Jockey's Ridge State Park and Historic Roanoke Island is a few miles away by car. In your free time or along your journey to the retreat, you will also be able to enjoy a shopping outlet and mall, local art, water sports and many fine restaurants featuring fresh local seafood. This home boasts an abundance of decks, a private pool, hot tub and a game room with a wet bar and pool table. See more photos below!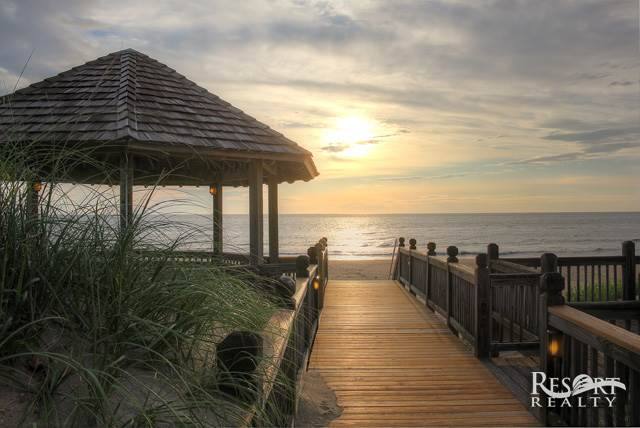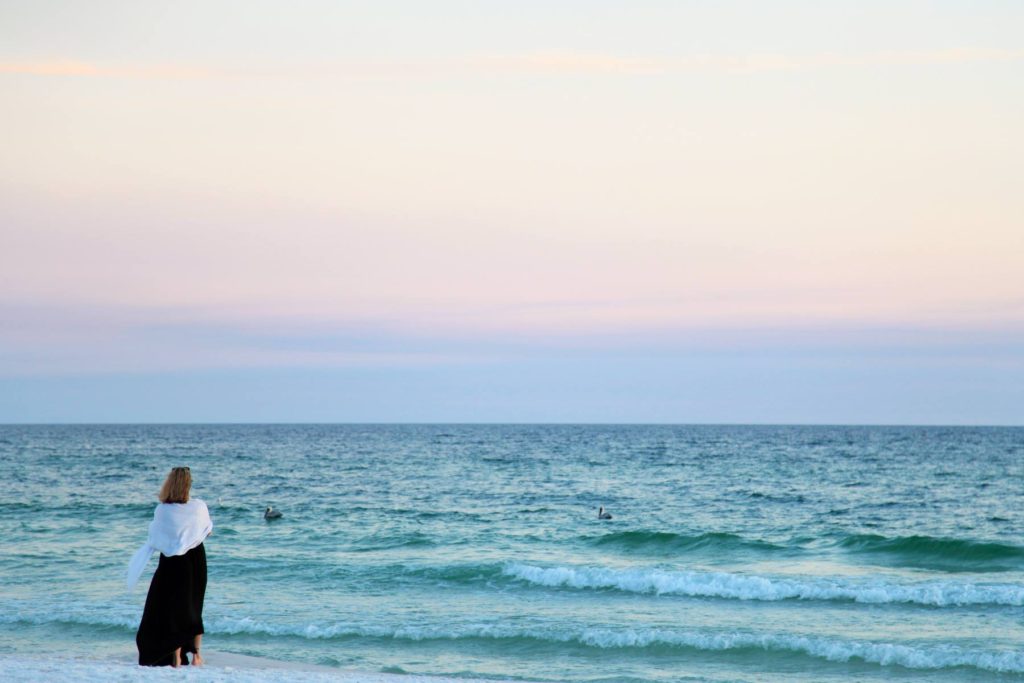 About Our Host, Resort Realty
For more than 30 years, Resort Realty has been providing families with memorable Outer Banks vacations and professional real estate services. With more than 500 vacation homes and five convenient office locations in Corolla, Duck, Kitty Hawk, Nags Head and Waves, Resort Realty has a team of dedicated professionals uniquely qualified to help you find the perfect Outer Banks vacation home for you and your family. Nobody knows the Outer Banks better.® Show our host home some social love and follow them online!  More photos below!
Join us for our Christian Women's Creative Writing Retreat!
Schedule
Our flexible schedule for our creative retreat looks something like this:
(Final schedule TBA)
Friday, November 9-
Afternoon/Evening – Arrival after 1:00 pm, check-in, meet & greet
Friday's Sessions- Ted Talk style mini-sessions
5:00 – Two Opening Sessions
     Multi-Faceted, Captive Creativity — Jen Reyneri
     Choosing Availability Over Opportunity — Elizabeth Vale     
6:00 – Dinner
7:30 – Worship
8:00 – Evening Sessions
    "How a Skunk Can Lead you to Success," Practicing Gratitude as a Verb — Kathryn Barton
     Soul Care Leads to the Most Vibrant Life — Amber Bishop
     Hearing God's Voice for Endless Creativity
 10:00- Closing, Chance to sign up for a one-on-one mentorship session tomorrow.
Saturday, November 10-
Morning – Beach Walks on Your Own (This is a POWERFUL part of our Shine Retreats, Don't miss this!)
Prayer, Breakfast
9:00 – Worship
10:00 – Two-Way Journaling Workshop- Hearing God's Voice for Your Business with Cindy Edgett
11:00 – Silent Reflection Time
11:30-1:00 Lunch
1:15 – Strategic Social Media with Jen Reyneri
2:00 – Brick & Mortar and Events Marketing with Amber
2:45-3:30 – Workshop – Putting Action to Your Vision for a Life of Success with Kathryn Barton
3:30-6:30 (ish) – Individual Working Time and/or optional one-on-one mentorship sessions with our leaders.
You're longing for time to recharge, refresh and intentional about getting some work done? Here's your chance!
6:30 – Dinner
7:30 – Art Session & Workshop
9:00 – Twitter Party! Whoo Hoo!
10:00 – Fellowship by the Fire
Saturday is our BIG DAY!
Sunday, November 11-
Morning – Beach Walks on Your Own (This is a POWERFUL part of our Shine Retreats, Don't miss this!)
Prayer, Breakfast 
8:00 am – Worship 
9:00 – Session- Copy Crafting, Fine Tuning the Art of Communication with Jen and Elizabeth
9:45 – Grant Writing 101 with Elizabeth
10:00-Session- Carrying Your Vision Beyond the Weekend
10:30– Group Photo
11:00-Silent Reflection Time 
12:00- "Open Mic" time- biggest takeaways, prayer requests, chance for everyone attending our creative writing retreat to share if they so desire. (without the mic)
12:30- Jen Reyneri
12:30 noon-3:00 – Linger time- on your own, 3:00 PM check out (unless you've opted the VIP night to stay one day longer)
3:00-7:00 PM VIP Mentoring and Prayer Sessions
Monday, November 12-
Beach Walks on Your Own (This is a POWERFUL part of our Shine Retreats, Don't miss this!)
Prayer
Breakfast
This is retreat day.
Individual Work and Mentoring Sessions with your Leaders
Explore the Outer Banks on your Own
4:00 – VIP Checkout
Still Have Questions?
To sign up for our incredible Christian Women's Creative Writing Retreat, click over here. I'd be thrilled to host you! 🙂 Until then- in excited anticipation~
Vaya con Dios~

Have you ever attended a Christian Women's Creative Writing Retreat?

What were your biggest take-aways? Let me know in the comments below!