Of all the adventures we embark upon when we are  homeschooling, Lego Robotics. Trumps. ALL. Whoo hoo! First Lego League! 
Most of the time around here, 
When season for FIRST Lego League runs around, I am as excited as my team, the Technados, for a whirlwind of excitement and learning through experience.
Sound intriguing? It is! Click over to my podcast and get a glimpse of what that looks like!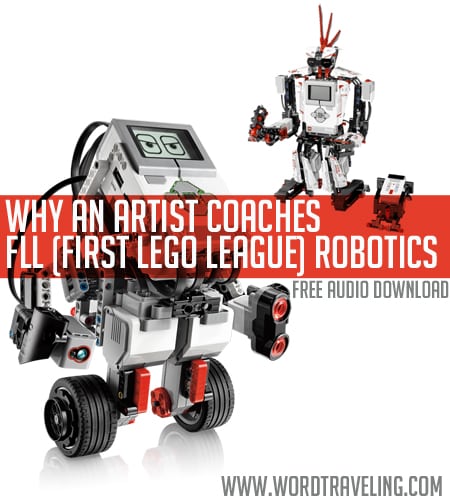 And, here's the video project my AWESOME winning team produced this year for a competition!
Find more of our Lego Robotics creations and projects on our Lego Pinterest Board:
Follow Jen Reyneri, Word Traveling's board Lego learning on Pinterest.
Blessings for the adventure-
Jen
LEGO is a trademark of the LEGO Group, which does not sponsor, authorize or endorse this web site.
Buen Viaje! ~Jen