Grateful to our contributor, Bobi Ryan, for this post. 
How Deep is the Grand Canyon?
I don't know everything!……Wow, that is difficult to admit. Especially since I am a parent of a teenager. I do know that after our trip to the Grand Canyon, I have a new, undoubtable belief in creationism. Remarkably, I assumed that when I had a child, God would naturally super-impose great wisdom upon me, so that I would be equipped to answer the 20 million questions, including "How deep is the Grand Canyon?" that would follow. Unfortunately, the truth is, there are many things that I am ill-equipped to handle.  Keep reading to find out what I learned.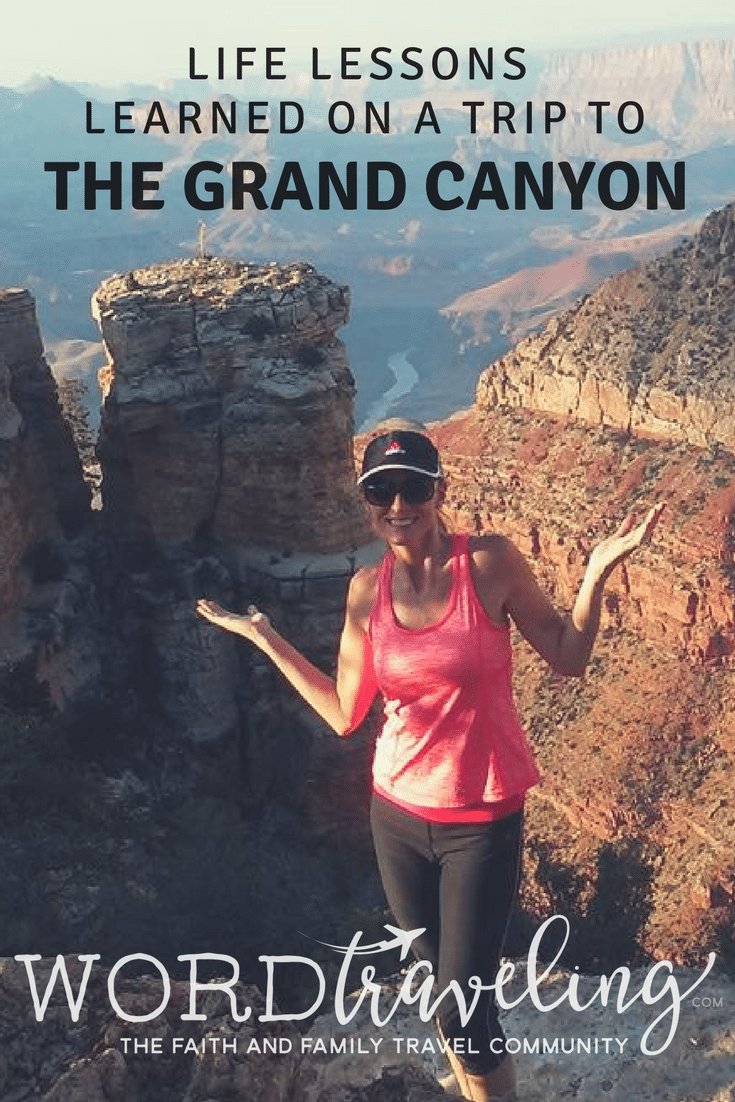 I am ashamed to admit that even when it comes to the Bible, there are times I simply don't know the answers. I have been a Christian for over 20 years, listened to every sermon on earth, taken countless studies, but ignorantly, there are times when I toss my hands in the air and simply just rest in the knowledge that God will explain these mysteries to me when I get to heaven.
Questions About Creation Answered Through the Grand Canyon
So many questions. We all have them. Science verses Scripture. We are continually bombarded with the message that the two cannot exist simultaneously. Evolution? Creationism? Something in the middle? The flood and Noah? Was that fact or just symbolism? How old is the earth? Did God mean a million years when he said he created something in a day? These were the questions that I (ignorantly) left open in my mind until my days of Glory. Unfortunately, that meant I left them open in the eager mind of my son when he asked me for truth.  
Disclaimer- we were guests of Canyon Ministries for a tour, but all opinions are unbiased.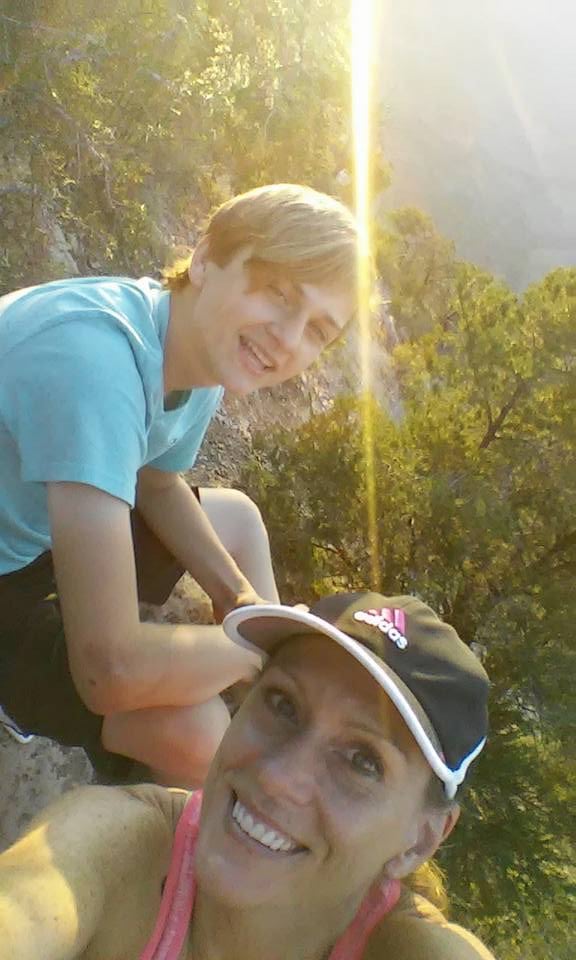 This summer's travel destination erased my ignorance, thanks to a remarkable operation called Canyon Ministries. Visiting the Grand Canyon was number one on my bucket list once my son was old enough. I adore nature and enjoy exploring this planet more than exploring restaurants or resorts. Like everyone else, I have seen gobs of photos of this Wonder but I needed to experience it!
Before I get to the blow-my-mind…God-is-Incredible, part of my journey, I want to give you some practical advice.
Tips for Traveling to the Grand Canyon
Unless you book a year in advance and have lots of money, don't plan on staying at a hotel at the canyon.

Consider saving money on airfare by flying into Las Vegas (LAS) and renting a car to drive to the Arizona side of the Grand Canyon.
It costs about $12 per person (for now, there's talk of prices increasing to $70 per carload for access Grand Canyon National Park) for entrance and children under 15, and families of fourth graders registered to the Every Kid in a Park pass are FREE!
The town of Williams is 45 minutes away and has several hotels directly located on the historic route 66 with tons of shopping and fantastic food.

DO NOT plan on venturing into the Canyon by yourself, even if you feel the overwhelming desire to explore. Hire a guide! Every single year people misevaluate the amount of energy and supplies it takes to climb back out of the canyon.

Sunset is AMAZING. 

There are 3 scriptures posted inside the park. One of which is at the DesertView WatchTower. See if you can find all 3!
Canyon Ministries at Grand Canyon National Park
Right from the start I was flabbergasted by the enthusiasm from the team at Canyon Ministries. Jon Albert, the Executive director of the organization told me he "was stoked" to share this adventure with me. They provide caring and complete customer service and were willing to answer my dozens of emails and text messages to finalize my plans. 
Canyon Ministries has several tours available including:  Rim tours, Sunset tours, White water rafting expeditions for 4, 7, or 9 days as well as 7-day hikes. They offer special Christian Leader adventures to inspire the most seasoned pastor.
My son and I were on limited time for this trip and opted for the simple 3-hour South Rim Tour at sunset.  I am now planning a 2nd trip to get on the river and experience Level 10 rapids!)
Jon Albert is the director of the organization. He and his wife, Kathleen, Pastored a church in Minnesota before God gave them a fresh calling in Arizona. 
While many guides will give a notable tour, John reaches in and grabs your heart. He wouldn't allow me just run to the canyon with all my child like exuberance. Instead, he made my son and I close our eyes as he gently led us to the very edge of the canyon. When we opened, we were holding on to a rail gazing out at the most indescribable vision. The shear majesty of this moment will be etched in my mind as long as I live. He gave us time to soak it in before the real tour began.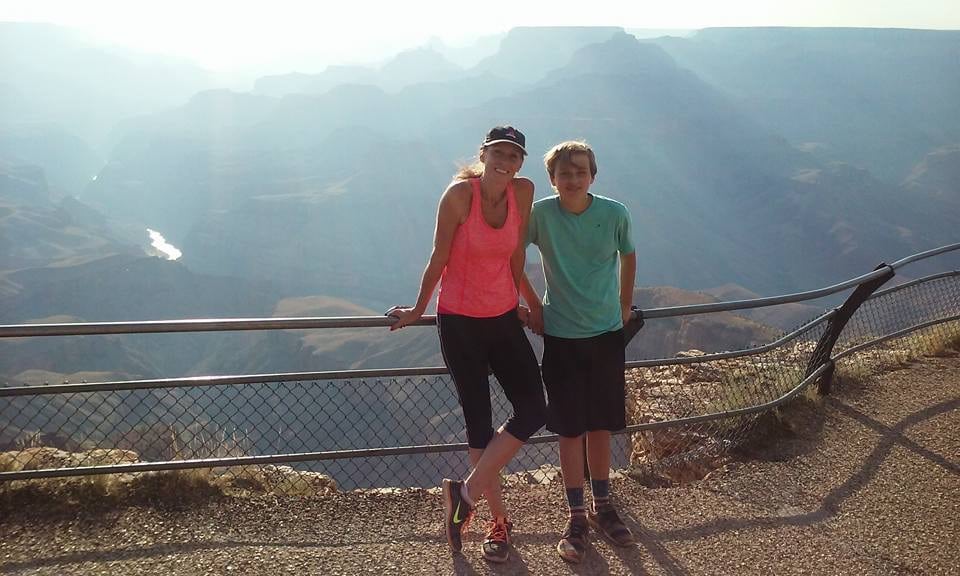 The tour bus was amply supplied with drinks and snacks as he stopped in several areas including the market and restaurant.  John answered the multitude of questions that came from the bus with incredible and confident knowledge. He was bombarded with everything from the Ice Age to Darwin and he had irrefutable knowledge to substantiate a Biblical world view.
If you study the Grand Canyon, you will undoubtedly become a believer in creationism and KNOW that Noah's flood was a real event and not simply a nursery rhyme used to plaster our Sunday school walls. Several facts blew me away!
The Colorado River is there because of the canyon. The canyon is NOT there because of the river

The canyon happened in ONE colossal moment not over millions of years.

The fossil evidence completely disproves the theory of the earth being millions of years old.

Noah's flood happened just as the Bible depicts and there is no other way to explain the Grand Canyon. It occurred when the walls of the great Hobie Lake disintegrated due to the weather patterns following the flood. 

Science never speaks. The Bible speaks. Scientists may speak but their thoughts are only based on theories that support their predetermined world view. 
In three short hours, not only did I experience a range of emotions, from awe to humility, but most importantly I experienced God in the most tangible way I have ever known.  I also learned that the Grand Canyon is 6,093 feet deep.
Book your own adventure at:
Like this? You'll love our post,  10 Tips for Visiting a National Park with Your Family.