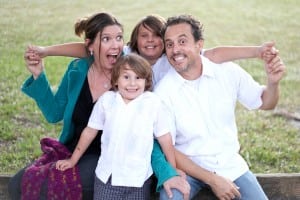 We don't have a fancy homeschool room, rather we school in our dining room, messy kitchen counter, giant coffee table, paw printed floor, patio, park picnic table, the beach, or from a cart full of suitcases, sometimes with passport in hand !
I'm learning as I go on this journey called homeschool, and it's a true adventure. I won't teach you about curriculum, (for the most part) legalities, and standardized testing, but I will share what we experience and connect you with extraordinary everyday adventures that are homeschooling- life is learning- at it's core. I'll share our travel adventures. And, I pray to connect you- and to create a community- of other families who share in their own homeschooling adventures.
I aim to inspire to teach you what really matters- building:  bridges, children (and mama) of Godly character  who will be future leaders, and eternal relationships.
I treasure these words from Ann Voskamp–
Am blessed
+can bless=
happiness
Please leave a comment below …
Peace, love, happiness & adventure on your journey~
Jen