The Need for Family Internet Security
With media constantly reporting about data threats, hacks and even the recent major Experian credit breach, more and more people are paying attention to the need for internet security.  Businesses go through thousands of dollars and countless hours to make sure their information is safe. But what about our homes? I've recently discovered the CUJO for family internet security.
I know it's important to keep our personal and business information protected. We also need to protect our souls and spirits from tech addiction and comparison. Yet, as a mom of two, nothing is more important than the safety of my boys who spend plenty of time online.
In exchange for this post, I have been compensated by receiving this product for free. All opinions and photos are my own genuine experience. 
Startling Facts about Being Connected
In a recent article from CNBC, Senator Mark Warner, who represents Virginia on the Senate Select Committee on Intelligence who is co-founder of the Senate Cybersecurity Caucus gives us an astonishing fact, "We're going to go from 12 billion devices we currently have, to over 30 billion devices by 2020, all interconnected. That's going to add to the ease of our life but if all these devices are easily hacked into it could mean we could have a whole new host of security concerns." More and more devices are connected to the internet, beyond just our devices for browsing. We're talking about thermostats, coffee pots, refrigerators, watches, and more.
Especially concerning is the ease of access to web cams, including CCTVs and baby monitors, in your home. CNN reported, "unsecured footage from thousands of webcams around the world — including in the United States and western Europe — has been accessed and streamed by a website thought to be based in the Russian Federation." What? That's crazy! We need to be wise about protecting our homes and families.
Enter Cujo, Home Internet Security 
CUJO is a cute-looking little white gadget with big home network protection. It's compact design blends in, and is just about the size of a portable bluetooth speaker. While connected to my home wifi router, CUJO automatically recognizes all of my connected devices and protects them against malicious sites, viruses, and hacks. It's like an antivirus for our whole home network, including the wifi extender that reaches our guest cottage.  I haven't been able to find that in a network protection device before now.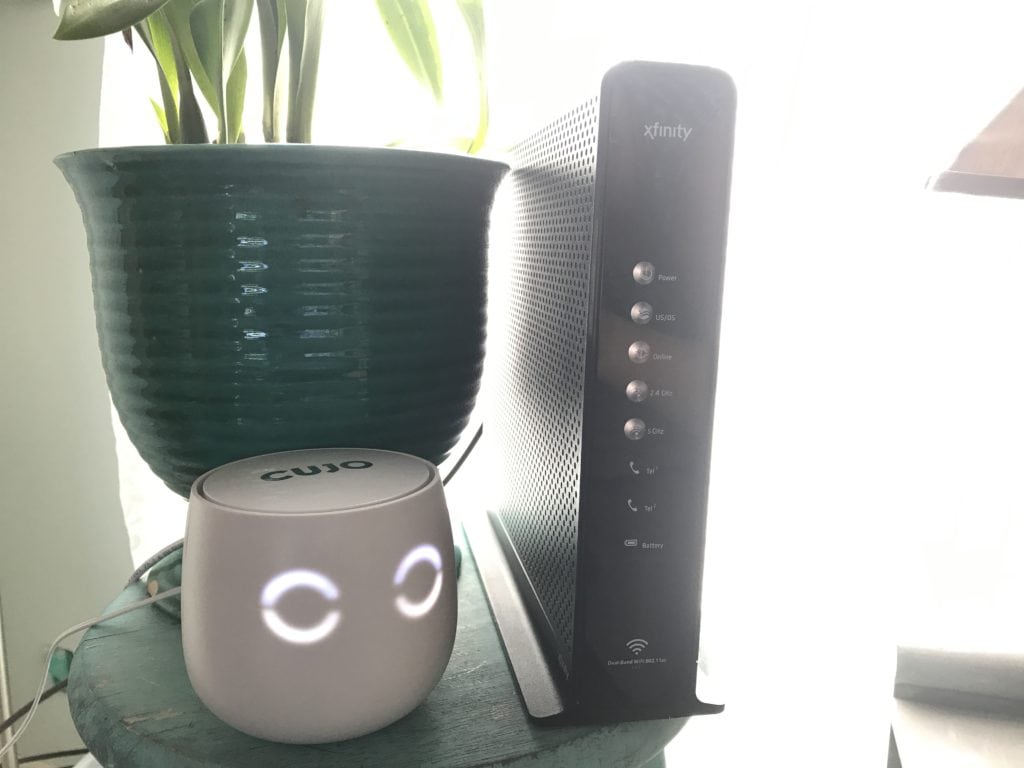 Cujo's Eyes
It's glowing "eyes" appear to be watching your internet, reminding you in three little ways if all is well: sleep state (just monitoring, picture below) wide open eyes (something is being blocked, photo above) or eyes open on the bottom, your CUJO is offline. This is an awesome feature that makes it easy to know what's happening on your network with just a glance.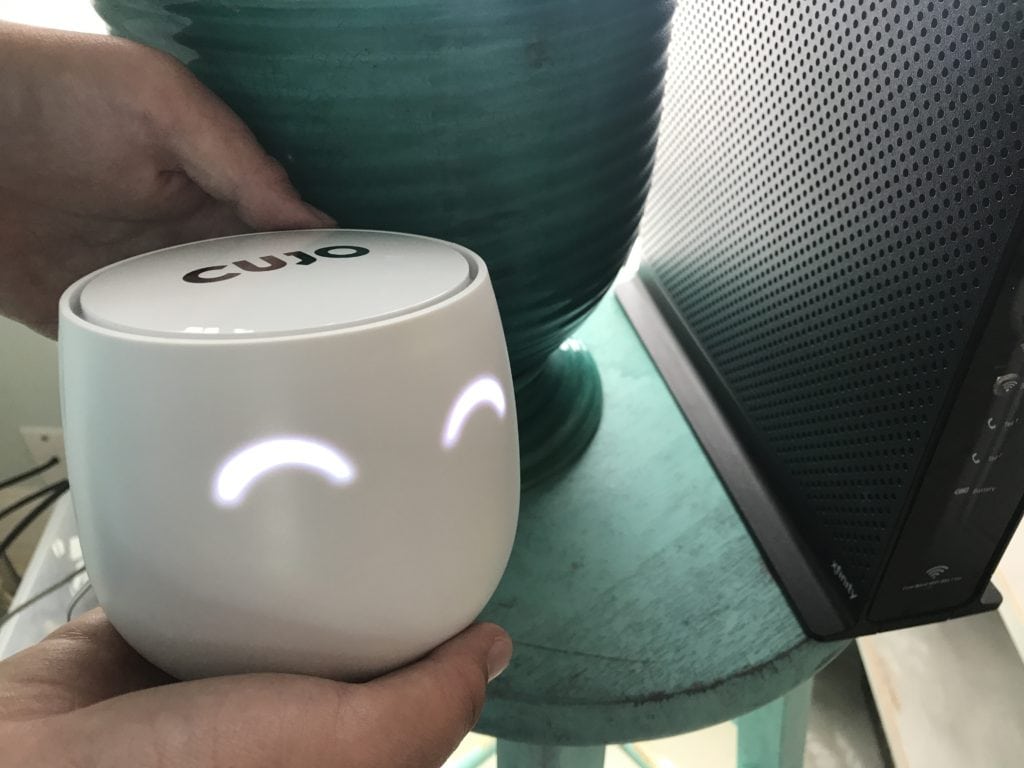 My Favorite Feature of Cujo Internet Security
While it's important to protect our data, social security numbers and bank accounts, nothing is more important than protecting our family online. (Read my poem called RESET with your family to remind yourself to protect your hearts online, too!)
CUJO allows me to have a wide-range of control to what the boys access online and helps keep them safe.  I can't wait to use the PAUSE feature for the internet, accessible from the control app on my phone. CUJO also has time limits that can be configured. I'm about to make another video chat from the app to their tech support to help me figure out that part!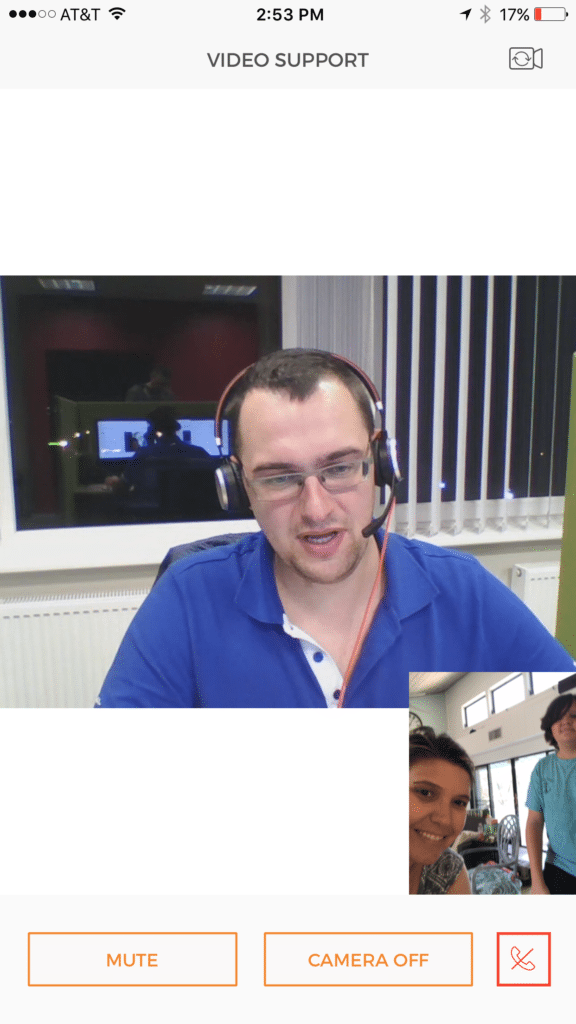 Parental controls features include:
                  – parental controls for all devices
                  – internet filter
                  – time limits
                  – social media monitoring (Still looking into this, For now, I've only seen a way to block all social media                                channels per user, but not monitor them. I'll ask tech support.) 
                  – pause internet (YES! Can someone say no more yelling dinner is ready!) 
                  – alerts and reporting
                  – remote administration
                  – user profiles and settings
Many of these I'm still figuring out, and the setup is taking a bit longer than expected. The message on the CUJO app says it can take up to 48 hours to identify all devices.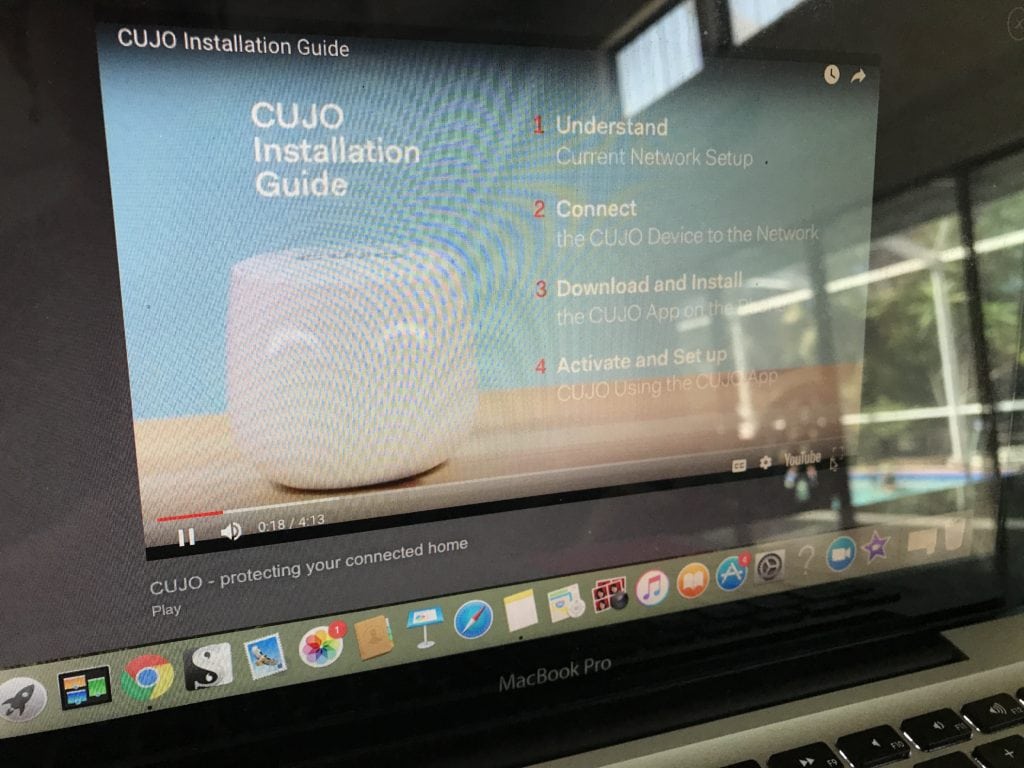 I can tell you I feel better about allowing my boys, especially my 9-year old, to be on his computer without it being in the living room since installing CUJO. I'm excited to welcome the new little gadget with smiling eyes to my tech inventory. Now, if we could just figure out to monitor their gadgets while away from home.
Do you have home internet security? Which one? What do you think?
Blessings for your journey-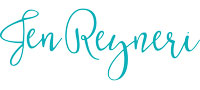 You may enjoy reading this post about keeping your data and identity safe while traveling from an expert in IT security.