Today I'm sharing a poem that I wrote a while back after returning from a trip to Paris.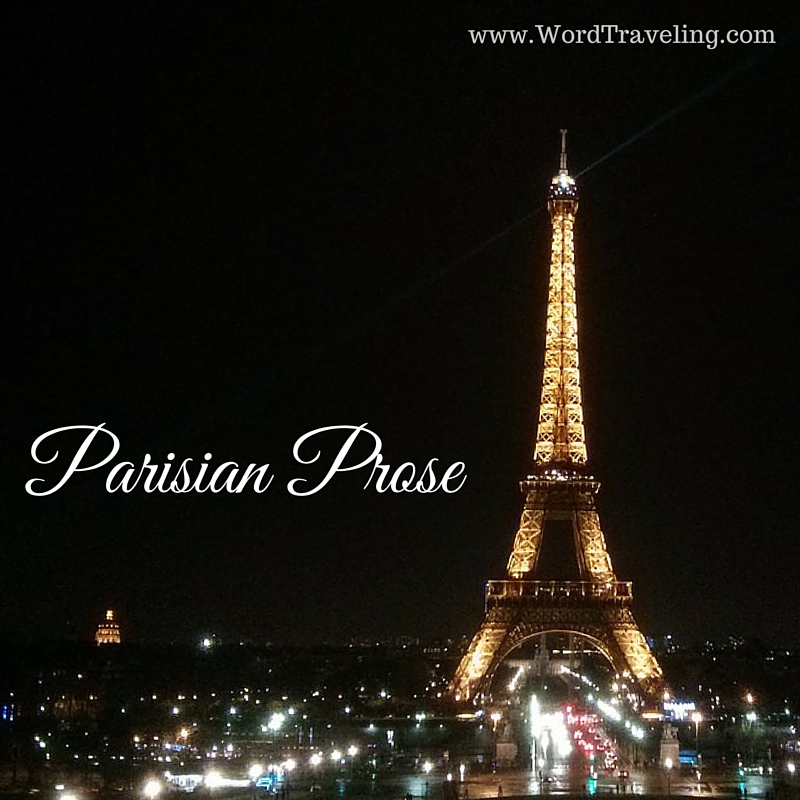 The last time I sat at your feet
oh, great Tour Eiffel…
we sat- clock stopped- and sipped
French bubbles on your damp lawn
reflecting twinkly lights
watching the boys burst
in laughter
with your sparkle in their eyes,
my love's,
and mine.
I remembered the time before that when we celebrated by the Seine-
fireworks bursting and
oh, your twinkling-
leaving trails
of smoke and memories.
Today,
sitting at your feet,
the sips were just as sweet- though the bubbles
were disguised as  joe-to-go
and thousands of people crowded
hoping for a glimpse of your grandeur.
Dreaming worlds away….
If only they knew how tall you really stand.
the deep place you hold in my heart.
……sigh
but still, for today
our time stands
the people fade
and perhaps our eyes still carry your twinkle.
We laugh bubbles.
I  am-  we are- again, and always-
under your grandeur.
Written for Day 3
Photo Credit: ThemeParkMedia via Compfight cc
Buen Viaje! ~Jen