Congratulations to Melissa Pallex and family of Green Bay, Wisconsin for winning the Ultimate Homeschool Vacation Giveaway! I'm so excited for them, and the next time we visit my grandma in the neighboring town of Appleton, we will be sure our homeschool families connect and share our adventure with you!
PLEASE take a moment and leave our winning homeschool family a message of congratulations in the comments below…
I am hoping to offer more exciting opportunities and vacation giveaways, but until then- there's still an opportunity for your family to be immersed in culture, education, and experience and to take advantage of AMAZING discounts, upgrades, field trips, and the Vacation of a Lifetime through Azul Hotels in the beautiful Rivera Maya, Mexico!
Call NOW to book at 954-624-8200. You MUST call to take advantage of the special offers for homeschoolers- not available online!
CLICK here for more details and to visit the beautiful Azul Hotel's website!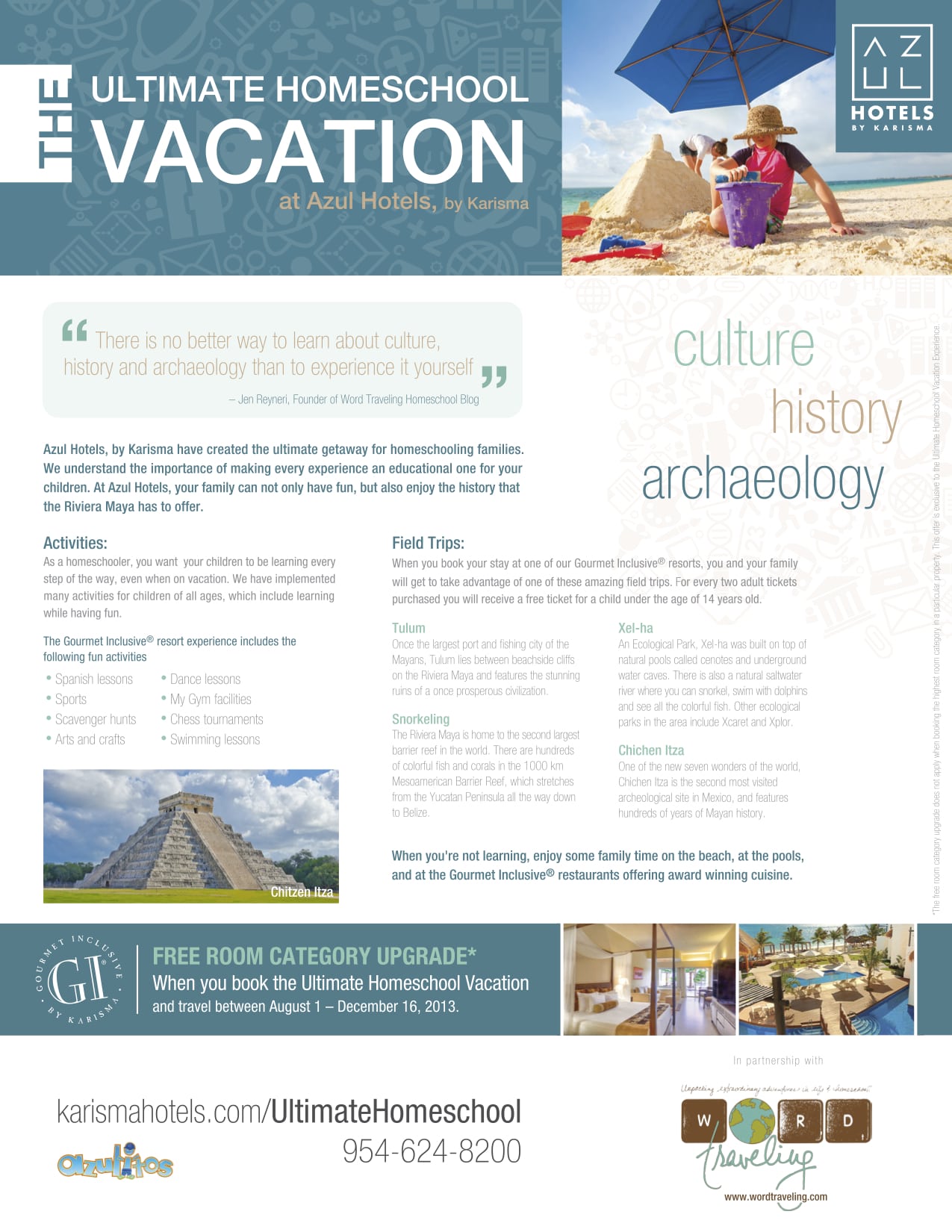 Buen Viaje! ~Jen