I've created this blog post in partnership with Southern Kitchen, where I've received compensation in the form of merchandise for the article. All opinions on the South are my own. 
I've lived around the globe, and for much of my life in South Florida. The weather is fabulous almost year round, and though we don't have snow for Christmas, we do have white sand. When my husband and I first moved to the "true south" in the Carolinas (we've moved 11 times) I truly formed an appreciation for many things southern. Here's my list of my favorite things I really love about the South.
The Southern Food.
Cuisine, culinary, cooking, comfort food… call it what you will but Southern cooking is just plain YUM! I mean, shrimp and grits, fried chicken, (and waffles) pecan pie, jambalaya, catfish, bacon, bar-b-que, sausage and biscuits… yum. I'm hungry just typing this. It's part of why I'm so excited to be a brand ambassador with Southern Kitchen. And, if you sign up for Southern Kitchen's newsletter, you'll to receive special deals, recipes, and entertaining tips from the beautiful site, Southern Kitchen. Sign up HERE.  AND– BONUS– You can use coupon code WELCOME10 for $10 off your first purchase over $50! I've had a hard time choosing between the pour-over-coffee stand and the fantastic cookware.
The Biscuits
Can I make biscuits its own topic? Yeah, I think so. If you visit any town across the nation where there's a Tupelo Honey Cafe, they have 15 locations now, you MUST stop in for the biscuits. You can make them at home with this awesome biscuit recipe from James Beard Award-winning author (and our dear friend) Virginia Willis. And, until then, pick up Tupelo Honey's beautiful cookbook here. It's on our bookshelf.
Tupelo Honey Cafe: Spirited Recipes from Asheville's New South Kitchen
The Architecture
Their's just something incredible charming about a front porch, and the South is full of them. It's what's inspired our eclectic coastal- meets-farmhouse style of decorating. Cities like Seaside, Charleston, Key West and Asheville top my list of favorite charmers.

The Hospitality
Though I won't drink sweet tea, I'll sit and have a cup of coffee with anyone, anytime. In fact, I firmly believe that #JesusisaCoffeeLover because He loves people, and, well– coffee just goes better with a friend. I especially love  a beautiful coffee topped with latte art served in a mug to sip and savor. This awesome sign sits on my windowsill. If you're in Florida, come pay me a visit.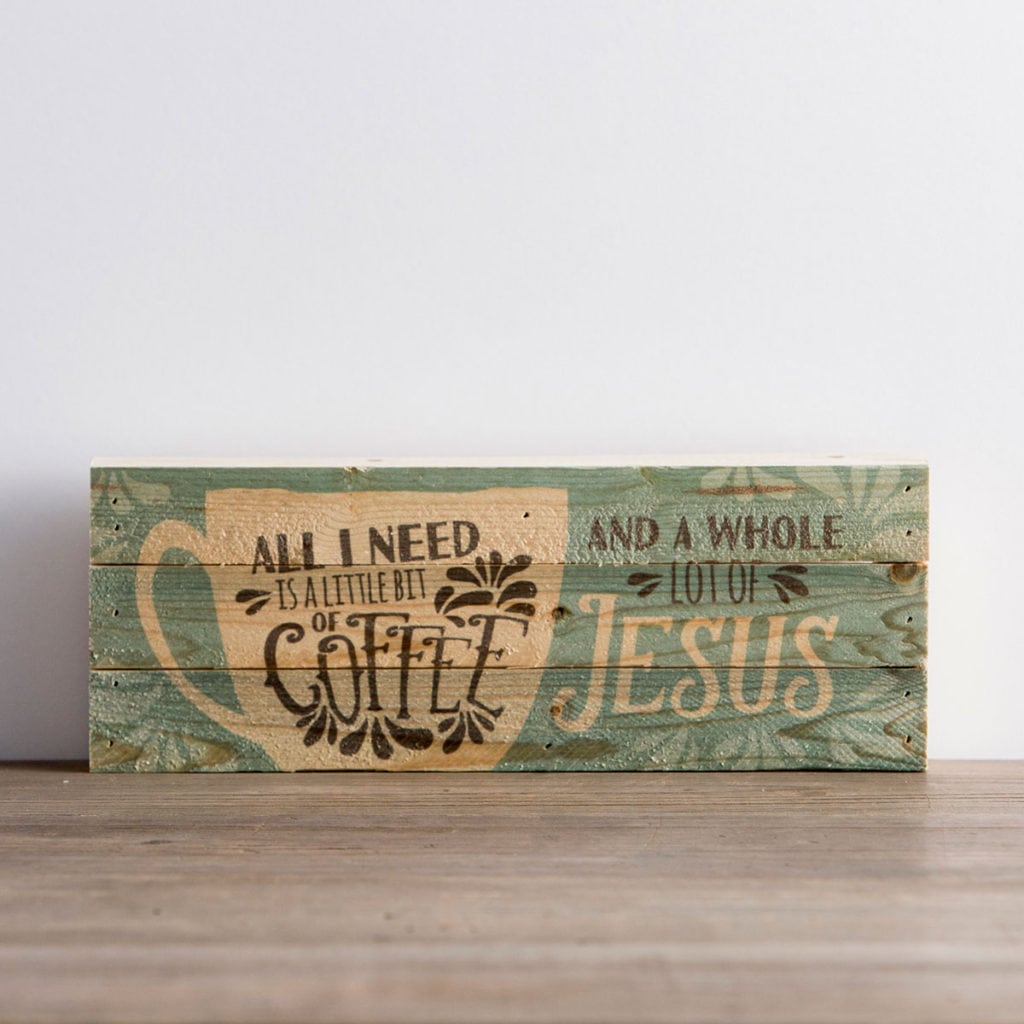 I'll brew you a cup, maybe in my new pour-over counter stand when it arrives from Southern Kitchen!