Welcome to Day 10 of our Travel is… series!
For our family, travel is an indispensable way to
expand our horizons,
experience new cultures
and move outside our collective comfort zone.
But travel – especially for a family of four – is expensive!
We knew if we wanted our daughters to see the world that we'd have to come up with a financially manageable way to do it, and after a lot of research we found the answer:
The Best Travel Budget Tip:
Frequent flyer miles and hotel points from credit card signup bonuses.
Over the past four years my wife Laura and I have earned nearly 1.5 million travel rewards points through our responsible use of credit cards.
We value these points at approximately $30,000 of nearly free travel, and we've already used them to take a nearly free three-generation trip to Walt Disney World in Florida, plus luxury getaways to Bermuda and New York City.
Now that our daughters are getting older, we are already planning on using these rewards points for a month-long trip each summer to immerse ourselves in a new location: Santiago (Chile), Dublin, and Cape Town are on our shortlist for the next few years!
So for us, family travel IS nearly free and the sky is the limit on where and when we want to go.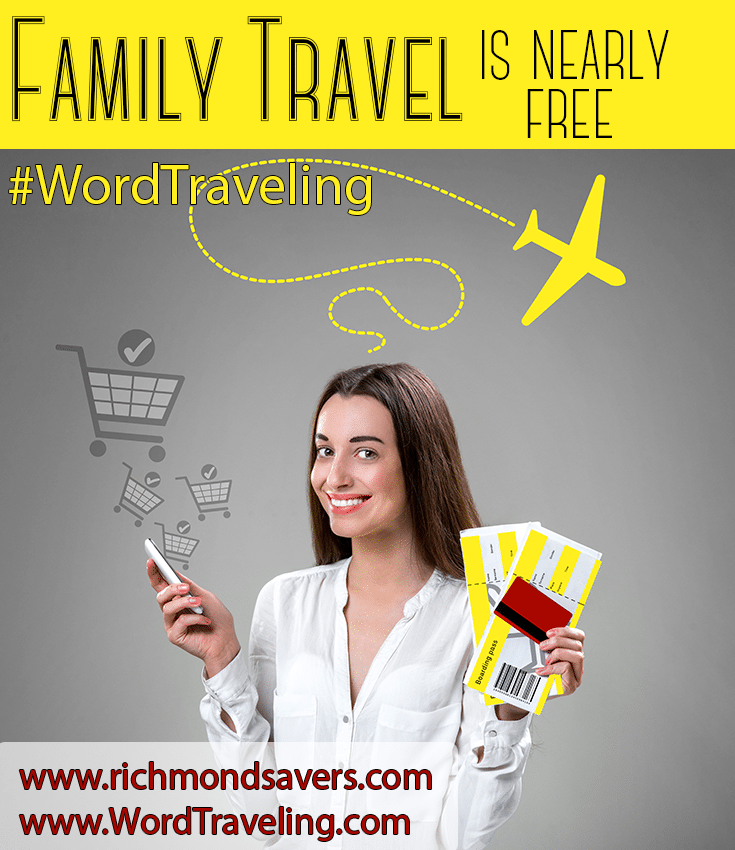 What is this budget travel strategy all about?
If you're an avid travel fan you may have come across websites devoted to "travel hacking," which I more positively refer to as 'maximizing travel rewards.'
This strategy is not for everyone, as it revolves around opening new credit cards to earn massive 'signup bonuses' which are often in the range of 50,000 miles/points which can each be worth well over $500 (and up to $2,000 as we've done in some cases).
Each card has a 'minimum spending requirement', for example: Spend $3,000 on the card the first 3 months the account is open to earn 50,000 miles.
In this example we would open this new card and put our normal everyday spending on the card until we reached that minimum spending requirement in order to earn the huge 50,000 mile bonus which is likely worth around $1,000.
That's like getting a 33% rebate on our $3,000 of everyday spending!
There are easily 25 top-tier travel rewards credit cards and each spouse can open every single card to essentially double the pool of bonuses available. You can start to see how easy it would be to accumulate a significant pool of these points over time to use to travel the world for nearly free.
My wife and I are both Certified Public Accountants (CPAs), so you know the financial aspect of this is essential to us:
This is not for everyone!
You must be responsible with your credit cards before even thinking about going down this path.
We define responsible as paying on time and in full every single month and not spending more on your cards that you otherwise would have if you were using cash, a debit card, checks, etc.
Since we use credit cards for all our expenses and pay them off in full each month we thought this strategy made a lot of sense for our family and in the four years we've pursued these points it has been an overwhelming success!
Redemption Tips
But isn't it difficult to actually redeem these miles?
Blackout dates, blackout dates, blackout dates. That's all you ever hear people saying about the frustrations of redeeming frequent flyer miles.
While there is some validity to the concept of the 'blackout date', especially around the December holiday season, it is mostly just people not understanding the rules of the game when it comes to frequent flyer miles.
1. Be Flexible
The biggest thing you can do to succeed with frequent flyer mile redemptions is to build flexibility into your travel plans. Along with giving yourself enough time to accumulate points, flexibility is the key to success; flexibility with dates, destinations, points you accumulate, etc.
If you come into this thinking that just because you have a million miles that you can travel wherever and whenever you want, you will be quite frustrated. The reality is there are a limited number of the 'saver level' frequent flyer mile tickets on each flight and people book them with their own miles.
2. Plan Ahead
So the person who says on April 15th that they MUST go to St. Kitts on July 4th weekend for a destination wedding will find there are most likely no award seats available for a reasonable number of points.
However, the person who says, "My wife and I want to travel to Europe next fall for 2 weeks of travel" will almost invariably succeed in getting a nearly free trip (hotels included!) because they have so much flexibility and time to plan.
3. View Travel as an Adventure
Mindset is essential when it comes to travel rewards points. If you view travel as an adventure and just want to see as much of the world as possible then this can be your path to saving many thousands of dollars each year on your vacations!
If this is your first time hearing about the concept of travel hacking and you want to learn more, I offer a completely free 'travel rewards coaching' program through my site and I've recently teamed up with a friend to offer a free 30-day Travel Miles 101 course. We try to cut through a lot of the complexity and make this easy for regular families (like ours) to implement.
Brad has offered our readers a free Travel Rewards Course. Sign up for FREE for a limited time by clicking the image below.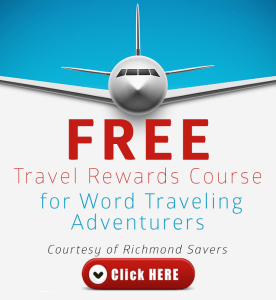 Click the image below to see the other posts in our Travel is… series.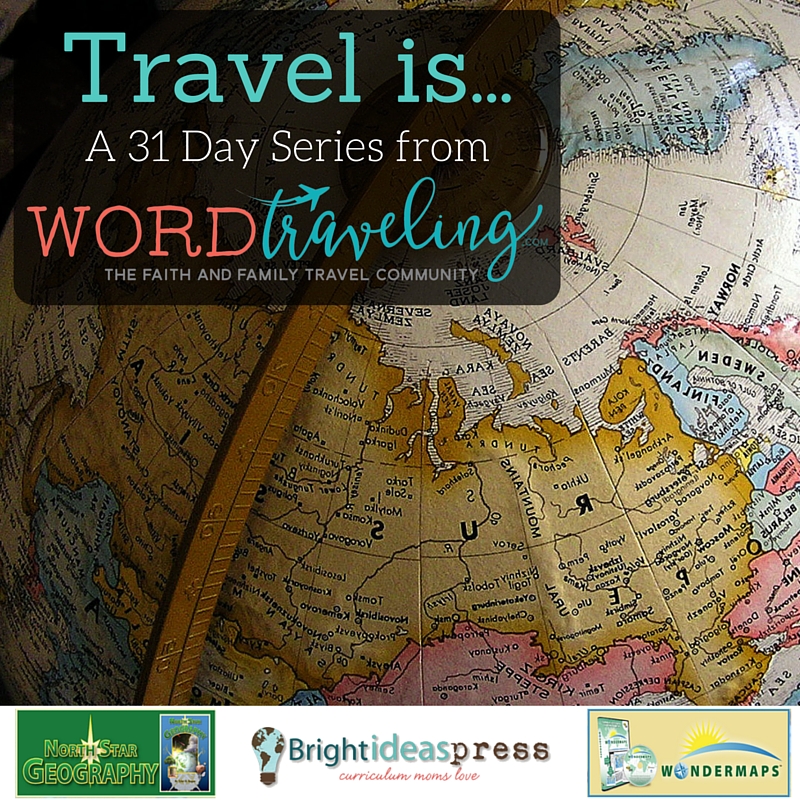 Brad Barrett is a Certified Public Accountant, husband, and father to two lovely little girls. He is an avid traveler and through his site RichmondSavers.com he helps teach people to travel the world using rewards miles and points