Welcome to Day #3 in our Travel is… series!
Travel is Good for Your Health!
Many travel for experience, sense of adventure, for work, for vacation, for connection with family, for broader perspective, cultural immersion or to "find themselves." But have you ever thought of traveling for your health? Studies are in. Travel IS good for your health!
I think in our society, it's often a challenge to see beyond our present circumstances and to see the light at the end of the airline ticket. So many dream of traveling but they fail to see the why of travel, and then figure out how!
Watch the video segment here on Biblical Health about the health benefits of travel!

Join us at Intoxicated on Life today as we talk more about the health benefits of travel!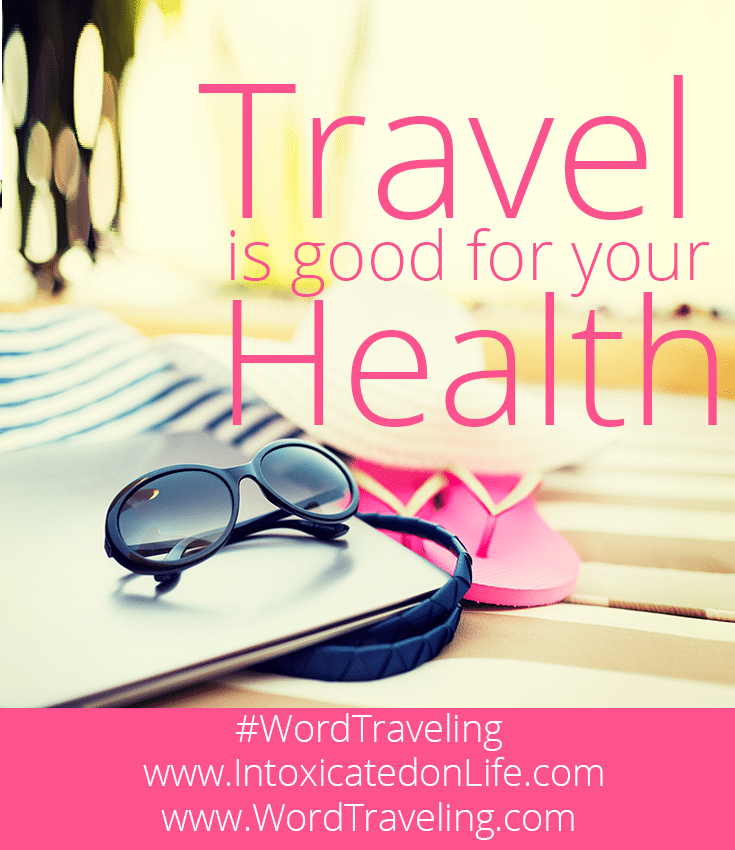 Please click the image below to see the other posts in this series and to enter our fabulous Travel Giveaway!