Today is Day #25 in our Travel is… Series!
Travel is Amazing!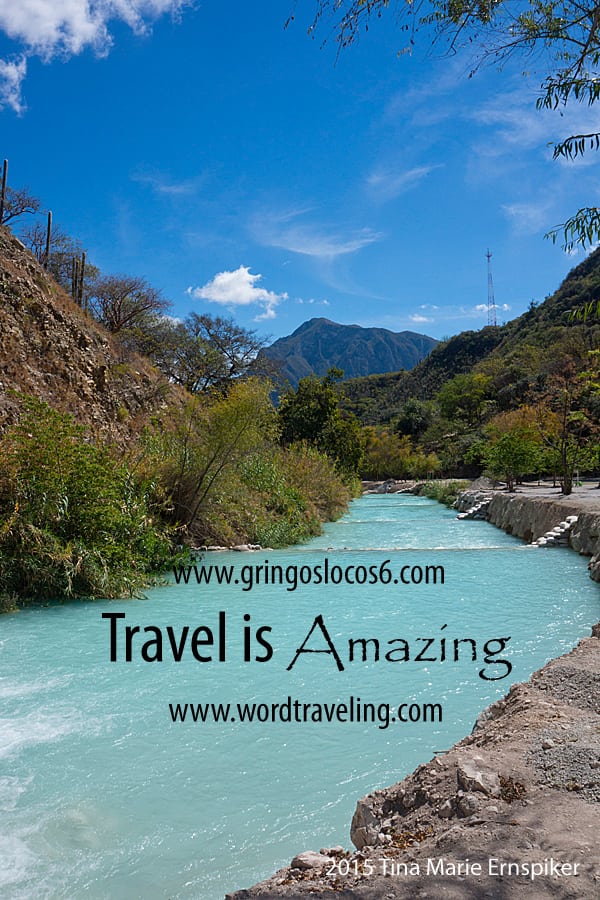 Travel is..
Amazing
Beautiful
Courageous
Daring
Exciting
Fun
Gregarious
Hilarious
Intellectual
Jovial
Killer
Lively
Momentous
Notable
Outstanding
Paramount
Quirky
Relaxing
Sublime
Thrilling
Unique
Vast
Wacky
Xenial
Yummy
Zany
Why should you travel? For all those wonderful adjectives I listed above! Travel brings out the best in us and teaches us more then we could ever learn from watching TV or reading a book. Learn and grow! Go and experience! Travel! Find yourself 🙂
How else will YOU…
Discover a hidden waterfall in Costa Rica?
Eat lunch with a wild Coati?
Watch lava flowing down a Arenal Volcano in your bed?
Climb to the top of Maya pyramids in Mexico?
Watch your kids play in a waterfall after conquering the pyramids?
Meet a troop of Howler Monkeys?
See the countries of Belize and Guatemala from one vantage point?
Swim in a cenote with little fish nibbling at your toes?
Drive three hours down a bumpy, dirt road past military checkpoints to see more Maya pyramids?
Get the best all natural, waterfall back massage of your life?
Snorkel and swim in the bluest ocean water you have ever seen?
Find out that Mexico has roof dogs?
Enjoy scenery that rivals the best of the USA?
Delight in the beauty of Grutas Tolantongo?
Bask in the warm, mineral water of a natural hot spring river?
See Mexican goat farmers tending to their herd?
Be glad that you can wait a few more minutes to use the banos publicos or public bathrooms?
Our family would not have had any of these amazing travel adventures if we didn't venture outside of our comfort zone and explore the world. This can be YOU! Pay off your debt, save your money, and take the trip of a lifetime. You won't regret it. We don't. Not even the banos publicos 🙂
Please click the image below to see the other posts in this series and to enter our fabulous Travel Giveaway!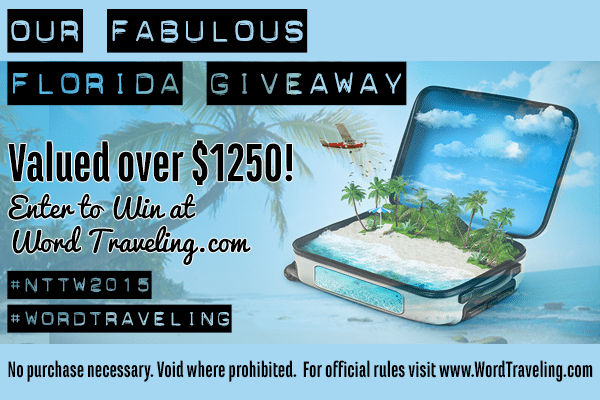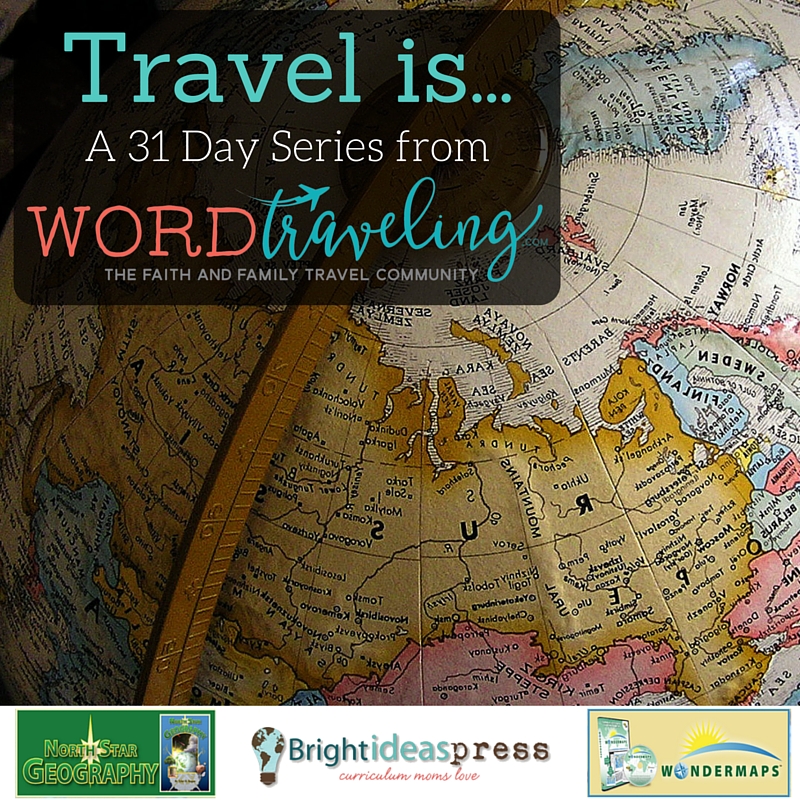 Tina from Los Gringos Locos lives abroad in Mexico with her husband and four children. She is busy with homeschool, travel, and her Bible ministry. Tina loves photography and writing thus she blogs. Follow her adventures and enjoy the crazy ride 🙂
Twitter | Facebook | Instagram | Google Plus | Pinterest