Today is Day #28 in our Travel is… series! Today is part 2 of "Travel is the Ultimate Educational Adventure". Read part 1 HERE.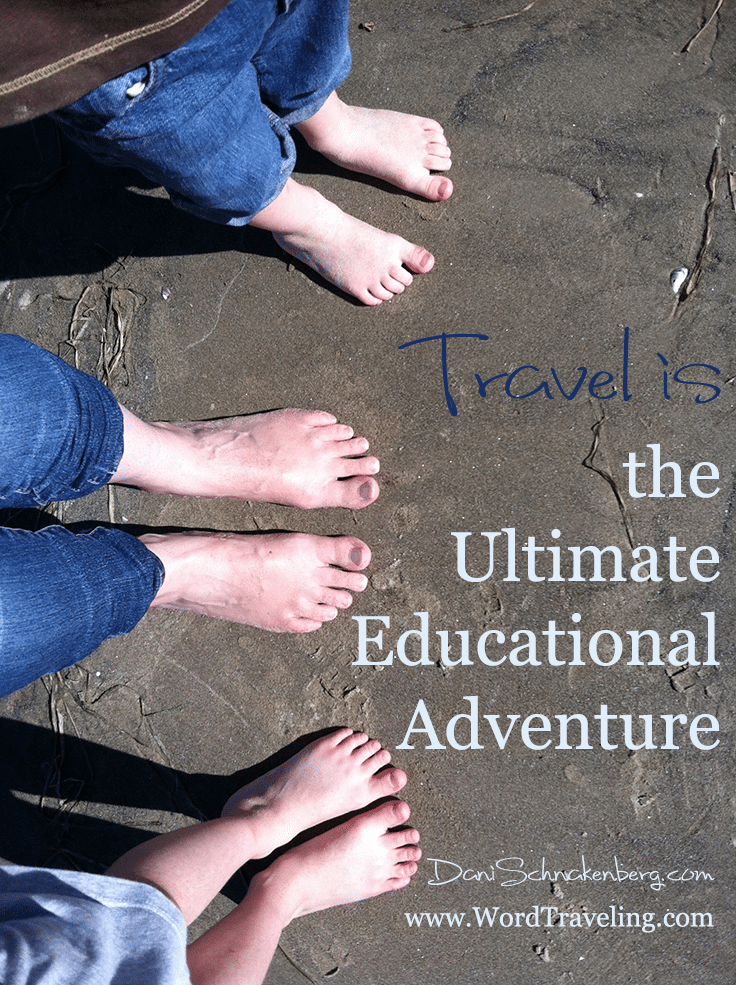 One of the biggest reasons we opted to homeschool was so that we had more flexibility to travel.   Our jobs already require quite a bit of travel, so it made sense to be able to take our kids with us rather than worrying about attendance.  Who wants to be away from their kids?  While we can easily take our schoolwork with us on the road, it's a lot more fun for everyone to take advantage of the unique opportunities that pop up along the way.
My favorite of these trips was in 2013, when we went just a couple hours away into Ohio for a conference I was attending.  Here's a look at the educational topics we were able to cover in just a few days, and the kids just thought we were on vacation.
Geography & Transportation
If you follow us on instagram or Pinterest, you know our family has a thing for maps, this is especially true for our oldest.  And well, we have little boys, if it "goes," it's of interest.  So mapping out our trip, and discussing how we'd get out to Put-in-Bay (South Bass Island) was of great interest to them.  The ferry ride might have been the twins' favorite part.  I particularly liked the South Bass Lighthouse.  The whole family loved the Liberty Air Museum in Port Clinton, transportation plus…
History
The museum was originally established to showcase WW2 aircraft, but also hosts a number of other military pieces and an exhibit on civilian aircraft that was used between the nearby islands.  Once out on the islands, we visited Perry's Victory & International Peace Memorial.  The elevator ride up to the top and great views of the island were amazing.  Everyone was amazed at the view across Lake Erie and we could even make out landmarks in our current town of Monroe, MI.  Once we returned to the ground and across to the museum, there were exhibits and models of the Battle of Lake Erie during the War of 1812.  The memorial marks the graves of both American and British officers killed in that battle.
Geology
A stop at Perry's Cave brought both history and geology lessons.  The limestone cave is 40 feet underground and was discovered by men under Perry's command while searching for provisions.  The underground stream provided them with clean, cool drinking water during the hot summer months before the Battle of Lake Erie.  Aside from learning about how the limestone naturally filtered the lake water and the depth kept it cool, we learned about erosion, geodes, and rock types.  A highlight for the littles was watching geodes be cracked open and "panning for gold."
Biology
Above Perry's Cave is the Butterfly House at Put-in-Bay, a 4000 sq ft aviary. With 50 different species of butterfly and great educational tools on the life of the beautiful creatures, it was an amazing experience.  And really, what little girl doesn't dream of being landed on by a butterfly or two like a Disney Princess?  We also visit the African Safari Wildlife Park in Port Clinton during this trip.  It wasn't The Wilds, but it was a thrill for our little ones to get up close and personal with some of these animals.  They were particularly thrilled with the giraffe that they were pretty sure was going to climb in and go home with us.
Math
Math is easy to sneak in at this age.  Simple arithmetic, money, and time are everywhere.  But we got to use two of our favorite tools this trip: arcades and baseball.  We intentionally tacked on an extra day this trip to see our beloved Kansas City Royals play in Cleveland since we were so close and the schedule lined up.  If you're not familiar with the sport, baseball is a math-nerd's heaven.  Statistics and numbers abound.  I can't wait for our kids to get just a little bit older and into the stats and keeping score, but for now we use it to practice counting, talk about the basics of averaging and data, and of course count out money buying hot dogs.  And then Josh's favorite, the arcade at Cedar Point.  Coins, tickets, scores on the games — so many little ways to sneak in basic math for the littles.
Lifeskills 
Now, let's talk about the less academic, but still very educational part of what traveling is.  This is why I say it's the ULTIMATE educational experience, not just an educational experience.  Traveling, especially with a large family like ours, includes logistics, thoughtfulness, and a lot of other skills and qualities that we believe whole-schooling entails.  One of the first things we do on trips is gather up attraction brochures and let the kids leaf through them.  They learn how to work together and prioritize what activities are most important so that it's as fair as possible to everyone's interest and fits our time allowance.  It teaches patience through the activities that aren't always favorites for everyone (let's face it, not everyone cares for military history, or butterflies).
And it teaches that unplugging and making memories is as important as the myriad of other things we insist they learn.  Travel will always be here, taking you to knew places, teaching you about other cultures and how to interpret the world around you.  Traveling itself is a skill that once learned, will serve you will for the rest of your life.
(Oh, and just in case you thought I forgot, literature follows us on every trip…or rather, it follows us home.  Books are one of my favorite ways to remember places we have visited.  On this trip we picked up Mathias Franey, Powder Monkey.)
What are your favorite ways to make traveling educational for kids of any age?  I'm thoroughly looking forward to adding photography and foreign languages to what makes our trips interesting!
Please click the image below to see the other posts in this series and to enter our fabulous Travel Giveaway!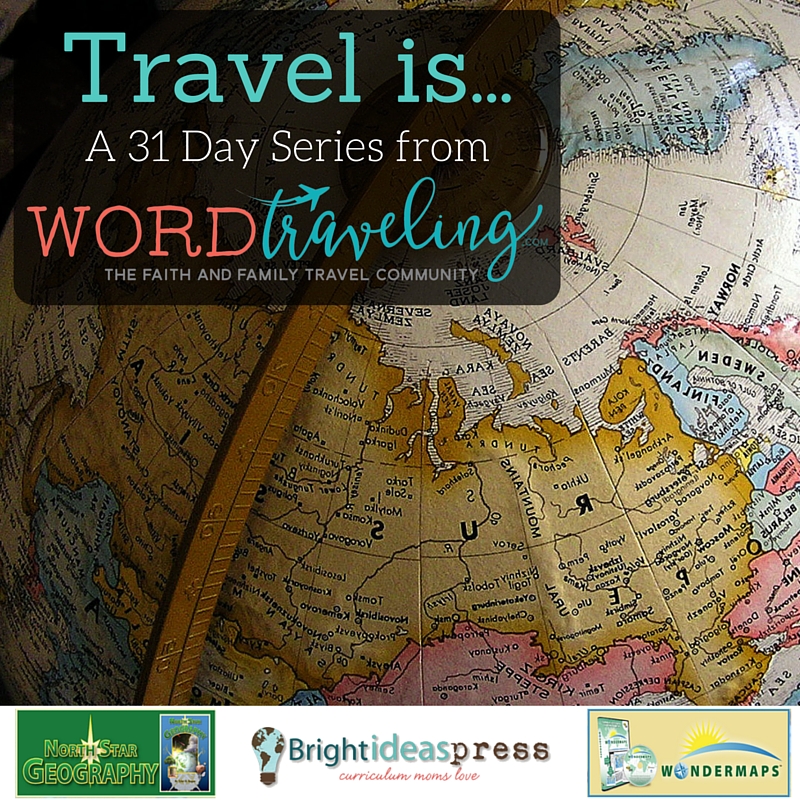 Today's a

uthor, Dani Schnakenberg, is an elated work-at-home-mom of five kids under seven, still finding time to blog and mentor other moms struggling to find purpose and productivity in their new "careers."
She is the founder of DaniSchnakenberg.com and, helps women across the country learn to simplify their lives and build an income from home.
Dani lives in Monroe, MI with her husband Josh and five children: Karsyn, 7; Brett, 4; twins Elias and Carter, 3; and Alex, 8 months. In her spare time she enjoys planning five-course meals she'll never have time to cook and drooling over designer fabric she'll never be brave enough to sew with.