With all the controversy, hype, and social media conversation, it's hard to know who is the right choice for a vote.
Here at Word Traveling, we know that ultimately, God is in control, no matter who wins any election in the United States. We also know that anytime, anywhere,
TRAVEL is worthy of a vote for your family.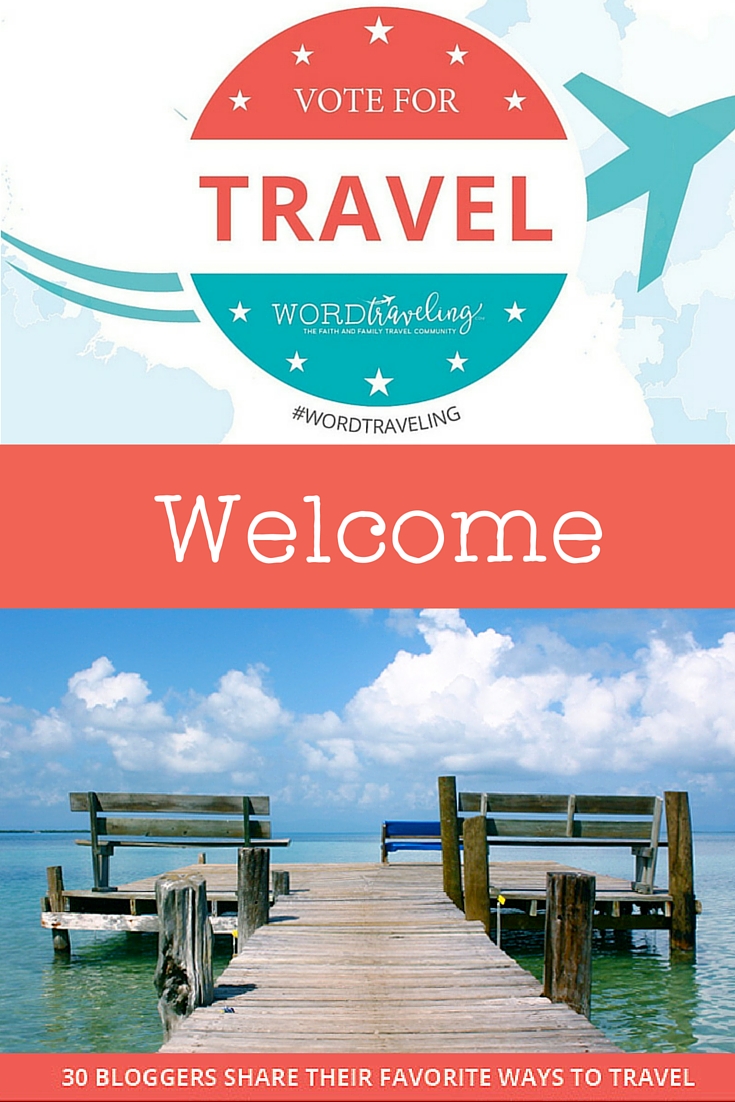 Vote For Travel
I'm honored to present my third annual 31-day series featuring some of the most awesome bloggers on the web. During the month of May, my friends and fellow travel experts will help you see why travel is so worthy of a vote – for your time, your finances, your family.
Travel builds global citizens, future leaders, flexibility, different perspectives, and empathetic world changers. Truly, there has not ever been a more critical time to get your family out into the world (but not of the world) than right NOW in history! It's easier than ever with tools, deals, and resources available to you. And. we're all here to help guide you.
Whether you travel to Disney, historic places, to Mexico, on global missions, or to Florida and the Beaches of Ft. Myers/Sanibel or even to my own backyard of Martin County, there is something to discover during this series wherever you may roam. Click here to see the rest of the posts and meet my friends, the awesome team of bloggers.