10-page printable for making your homeschool conference awesome!
As a veteran homeschool mom and a speaker at multiple homeschool conferences, I've had to learn how to not only survive but thrive at a convention. While the homeschool movement continues to grow (YEAH!) so many friends and readers are asking "how do we navigate a homeschool conference?" I wanted to make you an awesome printable tool for thriving and making memories at a homeschool conference!
Get your Free Printable for Homeschool Conference Survival 
I set out to categorize and share some of my best advice and tips to make the most of the entire travel experience of attending a homeschool conference with your family! Take the time away to explore the surrounding areas and make it a family "holiday."
That's European talk for vacation, but instead of vacating life- set time aside and make it holy!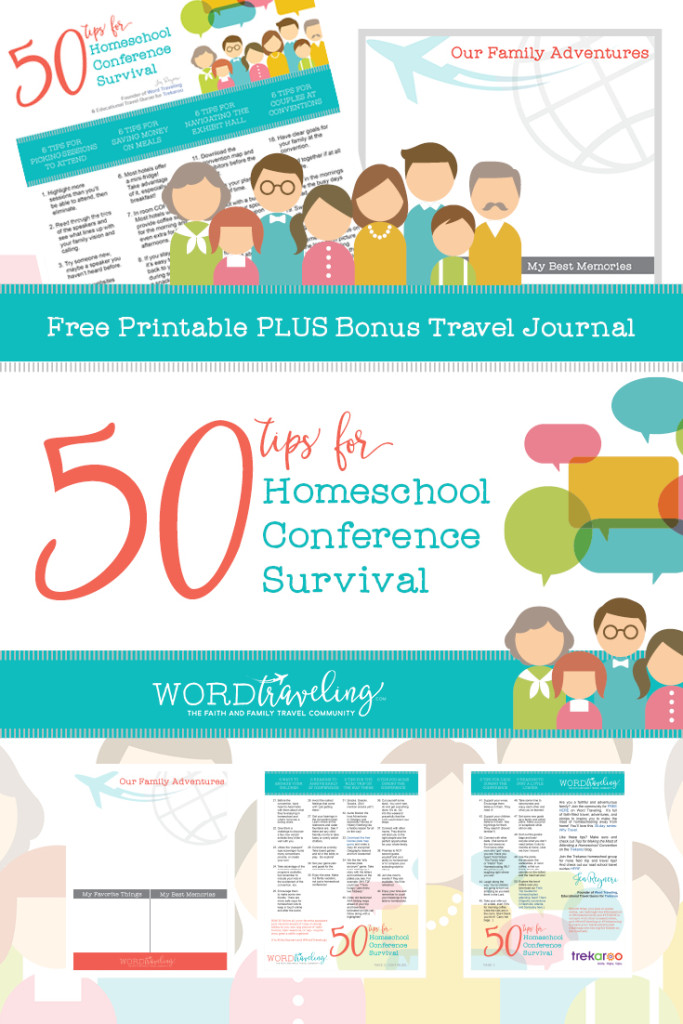 In this FREE 10-page printable- in addition to your bonus six page travel journal, expect to find tips for :
Arriving Early
Saving Money on Meals
Navigating the Exhibit Hall
Couples
Moms
Dads
Children
The Road Trip
Staying Longer
To get your free printable, simply sign up here and then confirm your subscription in your inbox. You'll get your link to download, simple as that.
We never share your information or spam your inbox. Read our full privacy policy here.

You'll love being a part of the faith and family travel community here at Word Traveling, overflowing with stories of faith and inspiration to make every day an adventure- from around the world to around your back yard! You might also like the post I wrote over on Trekaroo where I'm the educational travel "guroo"
Will you attend the Teach Them Diligently conferences?
Vaya con Dios-
Jen