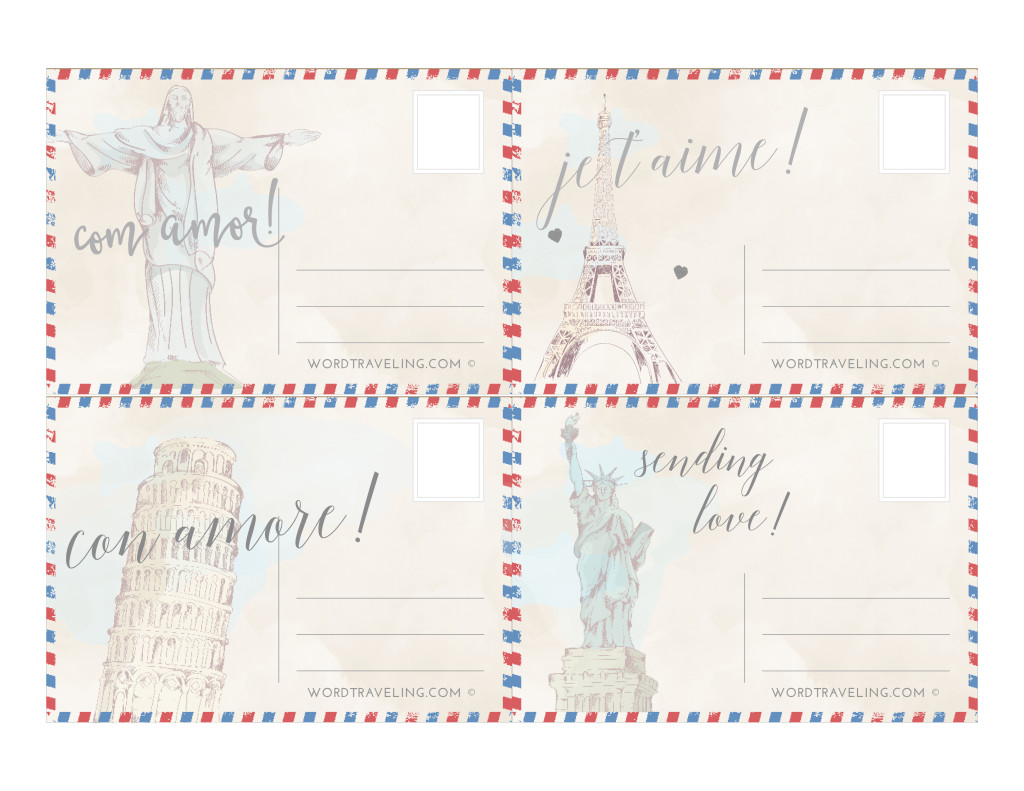 FREE Printable Postcards
Send a little love to a friend with our FREE printable postcards from around the world!  We love postcards and enjoy collecting them on our travels and hope you will enjoy sending these sweet cards to a friend or loved one.
These printable postcards are our exclusive gift to subscribers. 
Sign up below to receive your copy!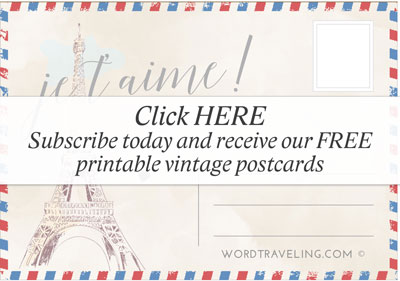 Tips for printing your FREE printable postcards:
Be sure to test your printer's double side options before printing.
Try a test print first, using black and white ink the "draft" setting on your printer.
For best results print on a good quality card stock paper.

*You can also download our FREE USA Travel Map Game!