At the Sonnenalp Hotel in Vail, you'll receive the finest service, food, lodging, views, amenities, and nothing less than a five-star experience. The warm, European hospitality of the entire staff made us feel as if we were part of the family, and home away from home.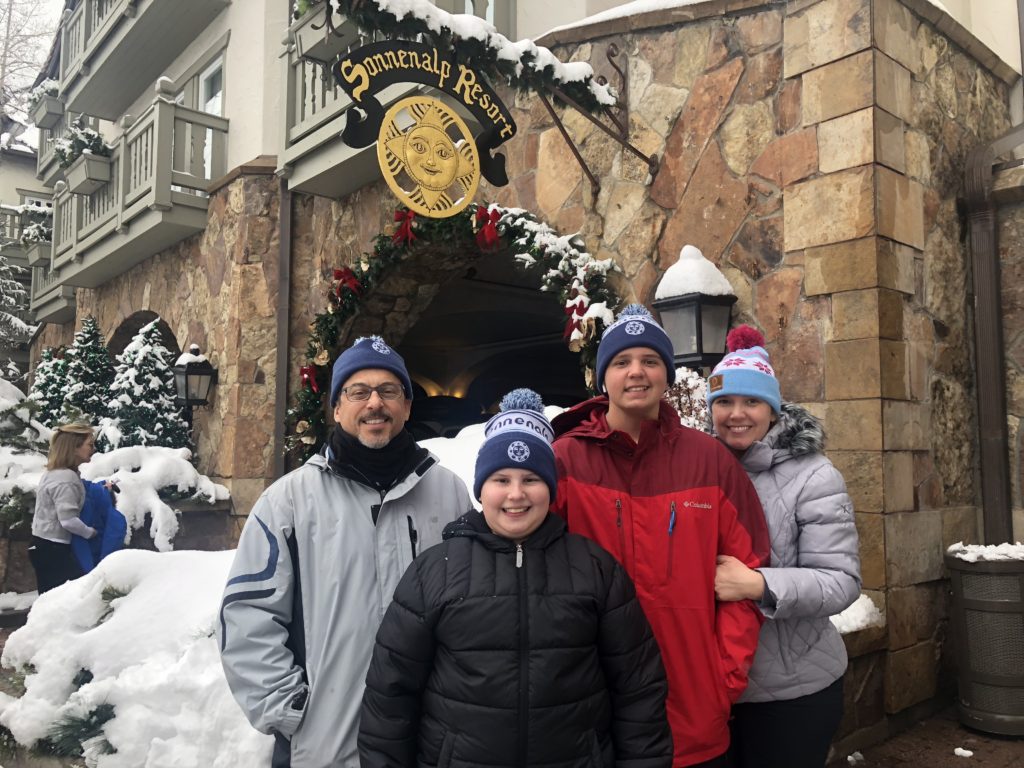 The Room
During our time at the Sonnenalp, we stayed in the Two-Level Vail Mountain Suite. The room was absolutely gorgeous, with numerous amenities to make our experience as pleasant as possible. We had two bedrooms – a master bedroom and private bath containing a spacious soaking tub, a separate shower, cozy heated floors, and two vanities.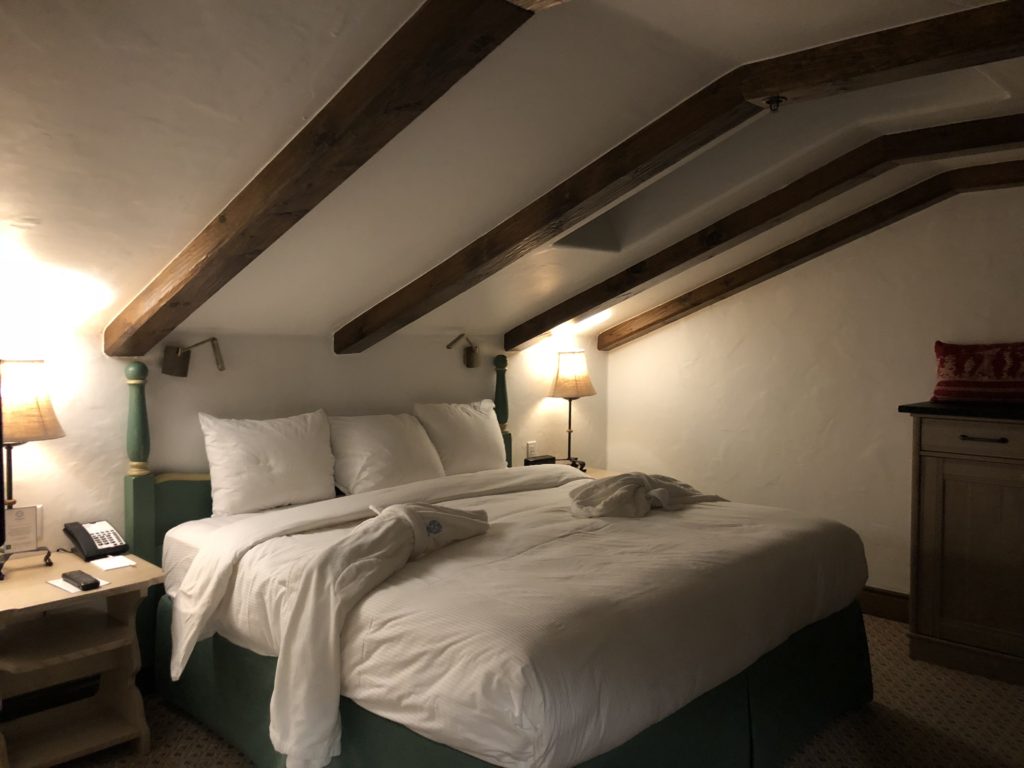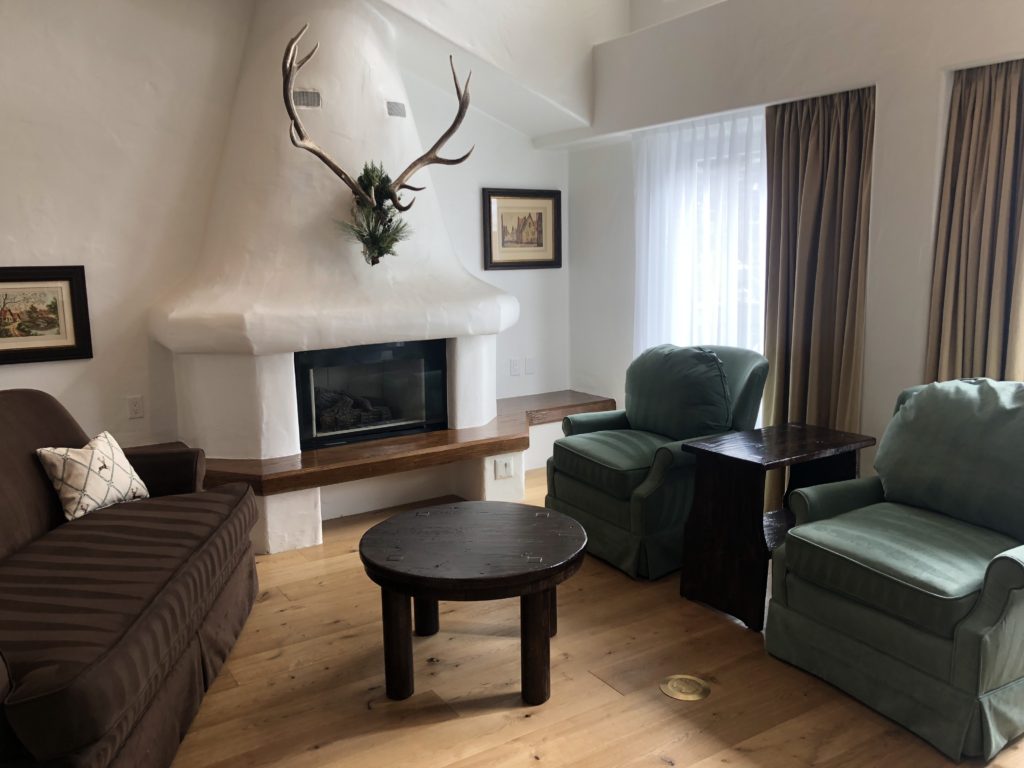 The second bedroom was perfect for the boys with two double beds, and another full bathroom. There was a desk area in the loft where daddy could catch up on work and our boys' could take care of their homeschool work. The bedrooms of our unit got particularly warm so we spent most of our time downstairs, but the hotel's friendly staff came to the rescue with swamp coolers filled with ice to help cool down the rising heat.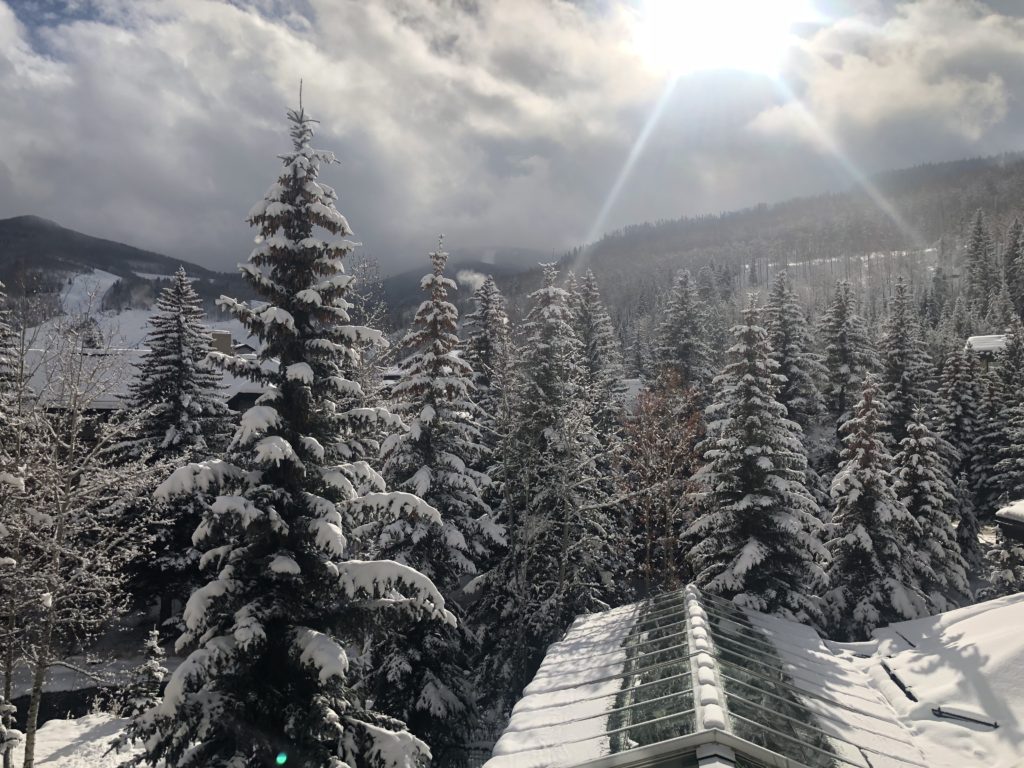 The suite had a lovely view; it had a balcony overlooking the pool, snow capped pines and mountains. During our time in Vail, after being active during the days, we enjoyed relaxing in our beautiful room and watch family movies, selecting a film from the wide selection available on-demand. The television was awesome – great picture and large enough to make out every detail. When we went out, we had a safe to place our valuables. The Nespresso machine was perfect for morning coffee and afternoon espresso. There was also a convenient half-bath downstairs for easy access when spending time by the fireplace enjoying a movie with the family.
In addition to the Two-Level Vail Mountain Suite, the Sonnenalp offers 15 other room styles, ranging from the Juniper Hotel Room, a 350 square foot suite, all the way to the 'presidential' Four Bedroom Penthouse, complete with an iPad-controlled home automation system, Xbox, fully-equipped kitchen, full washer and dryer, and many more amenities. With this spectrum of room variety, there is truly a room for every family.
Other Amenities
Even though you may never want to leave your room, there are many entertainment and dining options available at the Sonnenalp. You can check out the spa and have a massage, or sit down at the oxygen bar for a quick, refreshing reboot after a long day on the slopes. After your massage, you can hit the whirlpools and pool – both indoor and outdoor. We thoroughly enjoyed the outdoor hot tub during our stay in December. The kids enjoyed bringing some snow into the hot water and watching it quickly melt. Science class and relaxation? Who knew it was possible!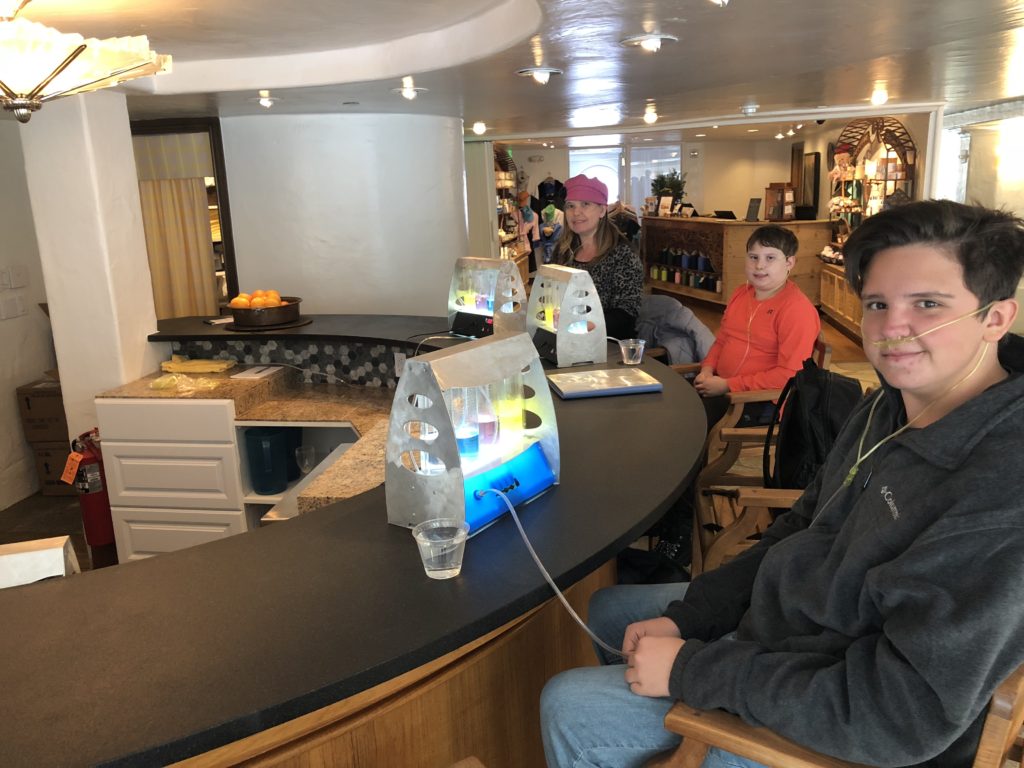 Kids' Club at Sonnenalp
Want to enjoy a date night without the kids? Don't worry! The Sonnenalp has a wonderful, newly-renovated Kids' Club with multiple structured activities and adventures. There's also a room full of various art supplies and toys for kids of all ages. Want something more active? Sonnenalp offers guided hikes and snowshoeing for the whole family to get outside of the hotel. When your children spend the day at the Kids Club, they're sure to be happy and entertained for the entirety of their stay.
Dining at Sonnenalp
There are multiple dining options at the Sonnenalp, including the most incredible breakfast buffet that I've even seen at Ludwig's Breakfast, not to be missed. Their coffee is legendary and the kids will love the larger-than-life hot chocolate. Indulge in traditional European cuisine at the Swiss Chalet, Sonnenalp's fine-dining dinner restaurant. Want something more traditional? Bully Ranch is Sonnenalp's lunch and dinner restaurant, featuring a Southwestern and American menu. There's even a dog-friendly patio available. In the mood for a quick drink? Enjoy your favorite beverage at King's Club, often featuring live music, comfortable seating, and a roaring fireplace.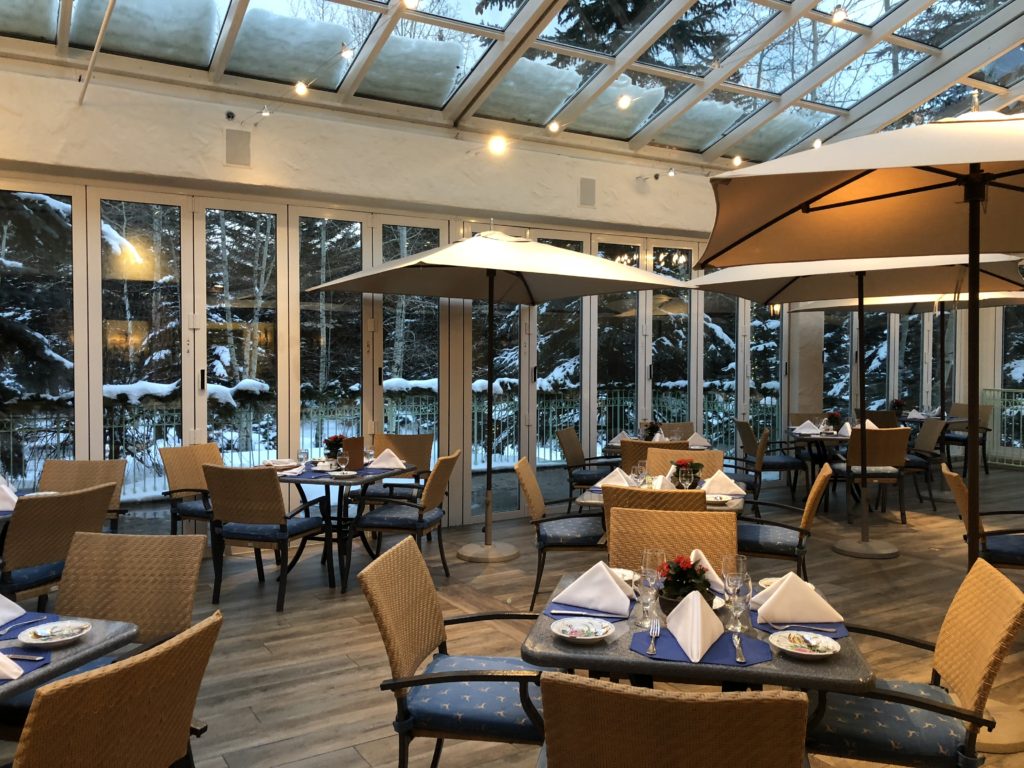 Around Vail Village
In addition to Sonnenalp's numerous amenities, there's never a dull moment throughout Vail Village. The resorts luxury SUVs are on standby to take you anywhere within the area. Walk the creek-lined streets of one of the most beautiful small towns on the planet, enjoy dinner at one of many restaurants in the area (don't miss Mountain Standard!) go ice skating, shop at the multiple retailers in town, or hit the slopes! Skiing and snowboarding are obviously Vail's most well-known attributes. We spent the day skiing with a private guide and had an incredible time! The Sonnenalp even offers a ski concierge service to assist with your gear.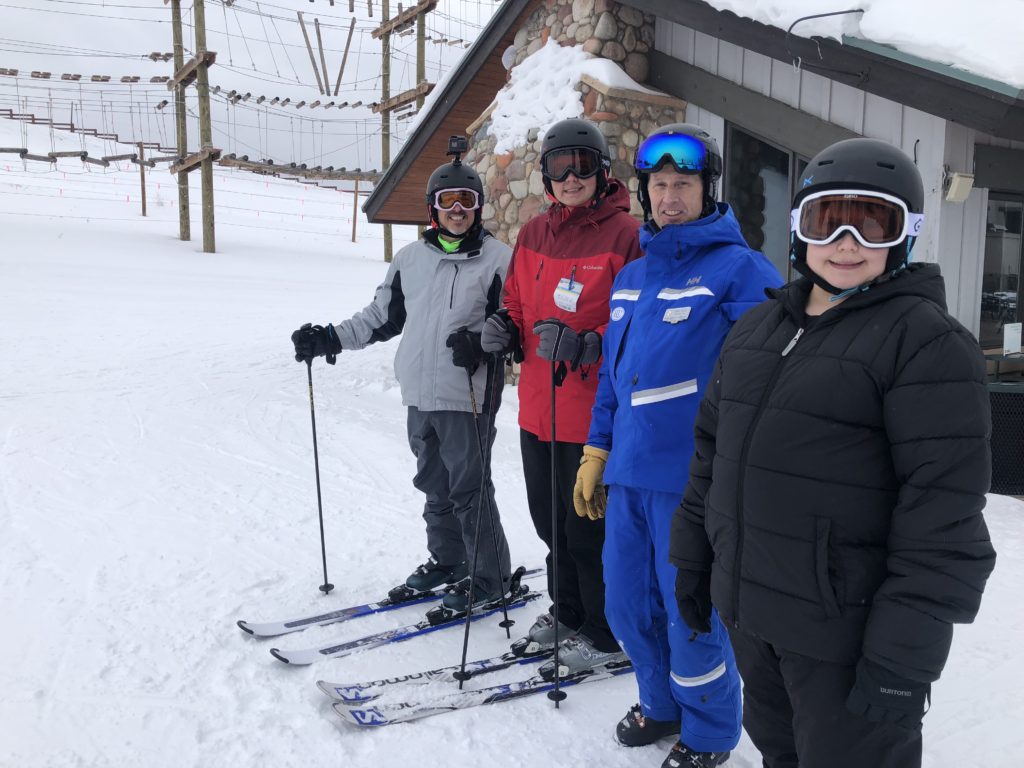 Home Away from Home at Sonnenalp
While the Sonnenalp is one of Vail's finest hotel experiences, it's truly more than just a place to stay. It's home away from home.
Disclaimer, our family was hosted by the Sonnenalp hotel, but all opinions  are unbiased. 
Buen Viaje! ~Jen