Our Favorite Florida Vacation Spot- Destin, 30A and Seaside
If you're looking for a beautiful Florida vacation for your family, look no further than the amazing Emerald Coast and the natural beauty of the quaint, arts-filled 30A areas of South Walton in Florida panhandle. We've made the eight-hour road trip from South Florida to the Destin area twice a year since 2014, and keep coming back!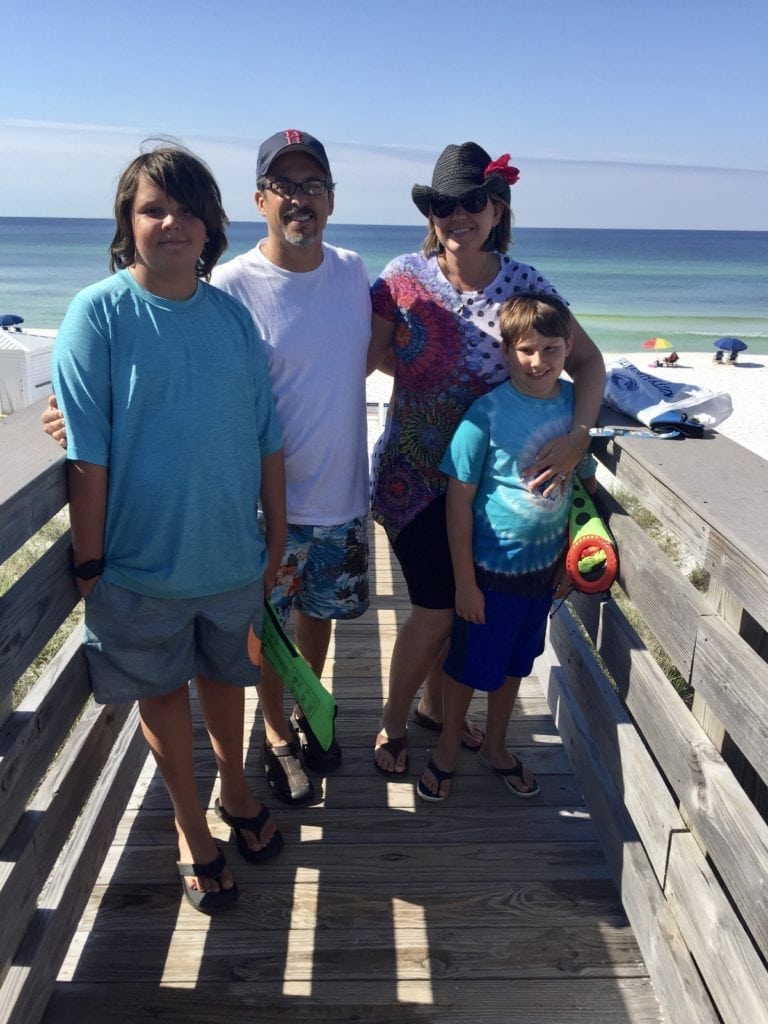 Top 30 Things to Do With Your Family in the Destin/ South Walton Areas
Make lifelong memories with your family along the entire Emerald Coast/ 30A area! There are multitudes of fun, family-friendly activities by land and by sea. Some of these activities are onsite at your resort, while others can be found at the beach or in the sixteen charming 30A towns of Seaside, Watercolor, Blue Mountain Beach, Santa Rosa Beach, Rosemary Beach, Alys Beach and more: all just a short bike ride or drive nearby. If you're looking for a little more action, head into Destin.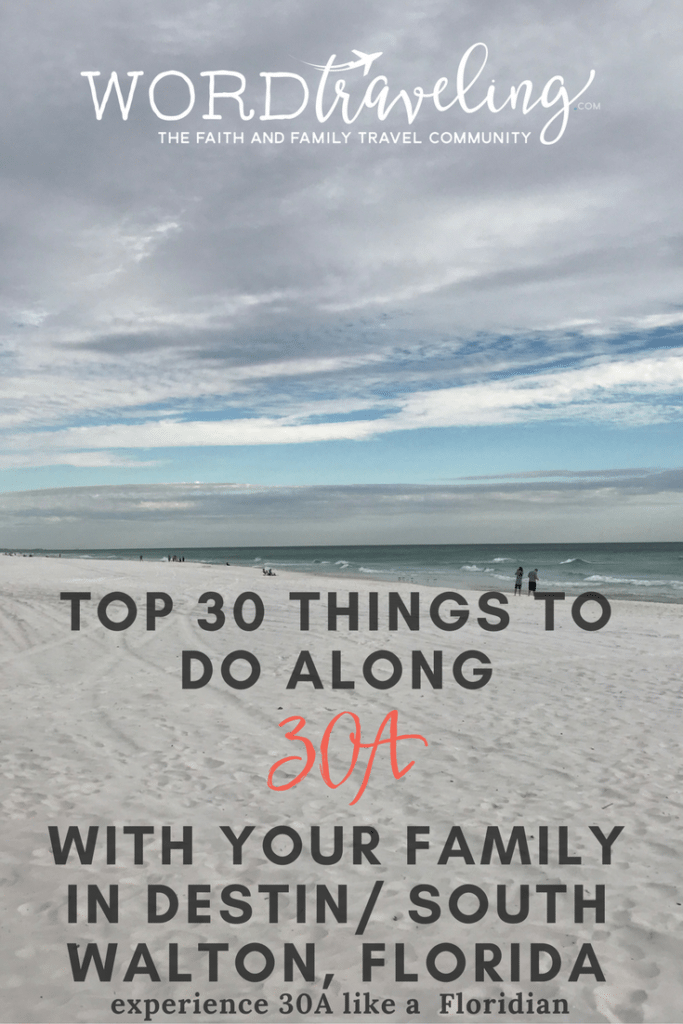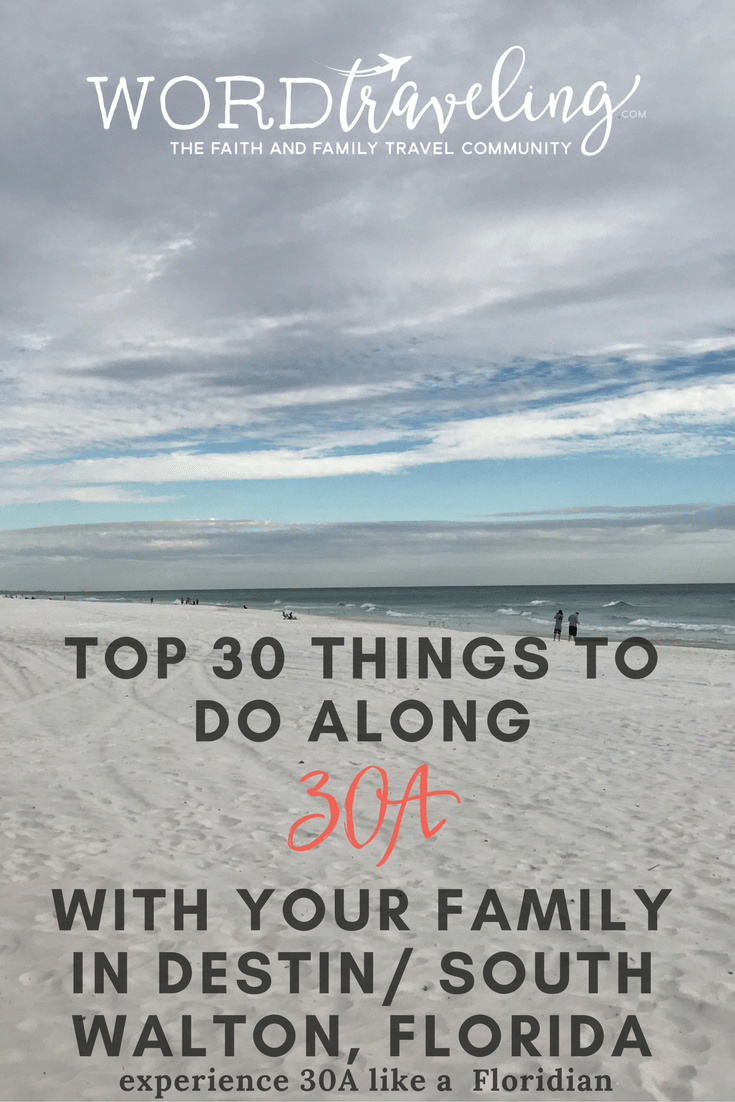 Note- the hospitable team at Newman Dailey hosted us with complimentary lodging for one of our stays, but all experiences, opinions and reviews are our own. 
This has been one of the hardest posts I've ever compiled.  We love the area so much, it was hard to choose favorites!
Fly a kite, and check out the Emerald Coast Kite Flyers Club. If they're having a gathering, you'll learn so much!
Enjoy the community pools
Relax in a hot tub
Take in a live theatre production at the REP (consider visiting for Christmas just so you can see the family friendly antics of Every Christmas Story Ever Told (and Then Some)
Did I mention you should visit at Christmas time? The kids will love the 30A town tree scavenger hunt, and you'll be mesmerized at the twinkling lights!
Toss the football in the Seaside town centre green space
Take the free two-level fly fishing classes from the Orvis store. Ask for Sky, the instructor and tell him Team Reyneri sent you! 
Play tennis
Take an art glass class at award winning artist Mary Hong's Shard Shop. This is my favorite! Not only will you create a one of a kind masterpiece, you'll create lifelong memories!
Enjoy world class yet family friendly gourmet dining experiences. Visit our favorites, both overlooking the gulf, at Bud and Alley's or the Vue on 30A. 
Relax on the beach
Explore the beautiful beach pavilions of Seaside
Feed (and even hold) the gators at Fudpucker's
Go fishing in the beautiful dune lakes or the gulf waters
Hit the arcade at Fat Daddy's
Attend one of the amazing 30A festivals, many of which raise funds for incredible charities, like the Songwriter's Fest, Seeing Red, or the Destin Charity Wine Auction, which raised over $2.75 million for local charities in 2017!
Charter a boat for snorkeling
Grab a homemade cone at the Blue Mountain Creamery, the best ice cream on 30A
Go on a dolphin cruise or pirate adventure
Build a sandcastle (the sands here are PERFECT!)
Swim in the tepid emerald green gulf waters
Go bowling at Fish Bowl in Destin Commons
Take the kids for some family fun at the Track, featuring an arcade, go-carts, bumper boats and mini-golf
Take a long walk
Go shopping in the boutiques throughout sixteen charming beach towns of South Walton along 30A, or head to Destin for upscale shops and brands you'll recognize at Destin Commons or Silver Sands Outlets. Don't miss Duckie's in Seaside and Blue Giraffe arts in Watercolor!
Take a horse trail ride
Go paddle boarding or kayaking
Ride a bike along the miles of paved dune trails or off-road nature paths
Visit Grayton Beach or Eden Gardens State Parks
Where to Stay
Sanctuary at Redfish! Enjoy a beautiful view with a touch of luxury, and the hospitality of the team at Newman-Daily Resort Properties. When we travel, vacation rentals are our favorite ways to stay.  This is the perfect place to take your whole family during a Florida vacation in Blue Mountain Beach. Newman Daily Resort Properties has something for everyone, and this property is one of our favorites. Enjoy a four-story, three-bedroom condo that sleeps six! Sanctuary at Redfish is perfect for families or multiple couples. It has a master bedroom with a king bed and spa-like bathroom, a second room with a queen bed, and a third room with two twin beds. The condo also has a laundry room and a full kitchen, which was recently refurbished with top-of-the-line appliances and granite countertops, and beautiful cabinets. There is also a lovely living and dining area, which we used for board games and building LEGOs.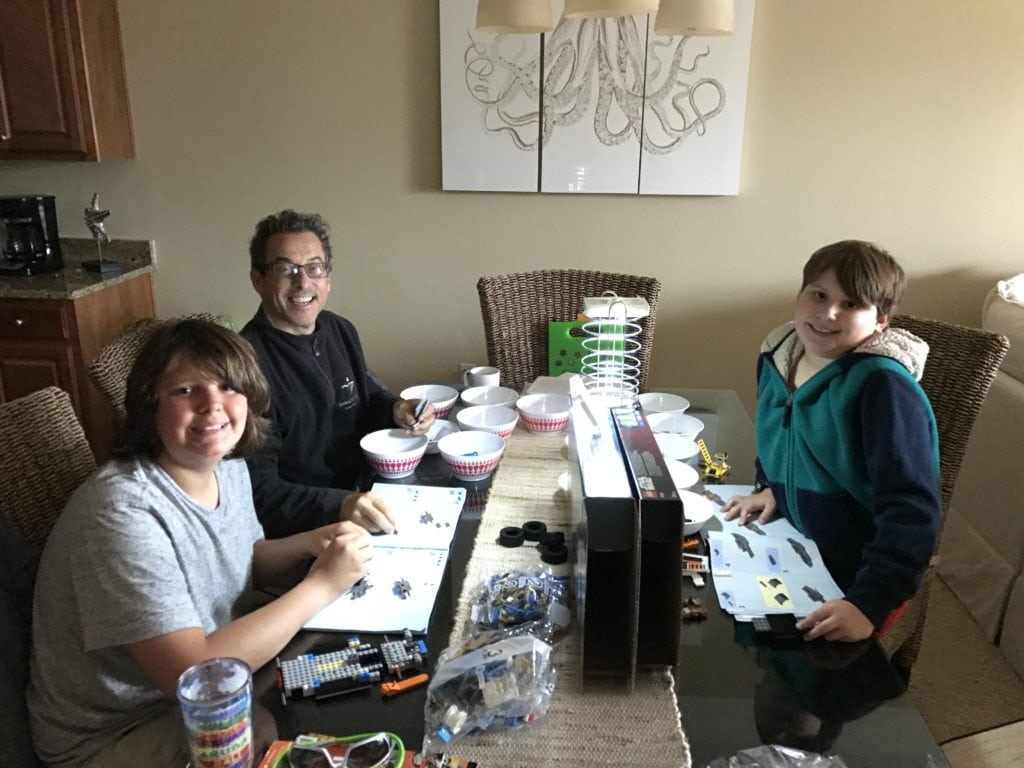 The winters are mild, but just perfect for relaxing by the gas fireplace. Everything you need will be right at your fingertips! While this property isn't directly on the beach, you can bike or walk the boardwalk for easy access and does include beach service at certain times of the year. The views of the nature preserve and sunsets are stunning, especially over the dune lake on property.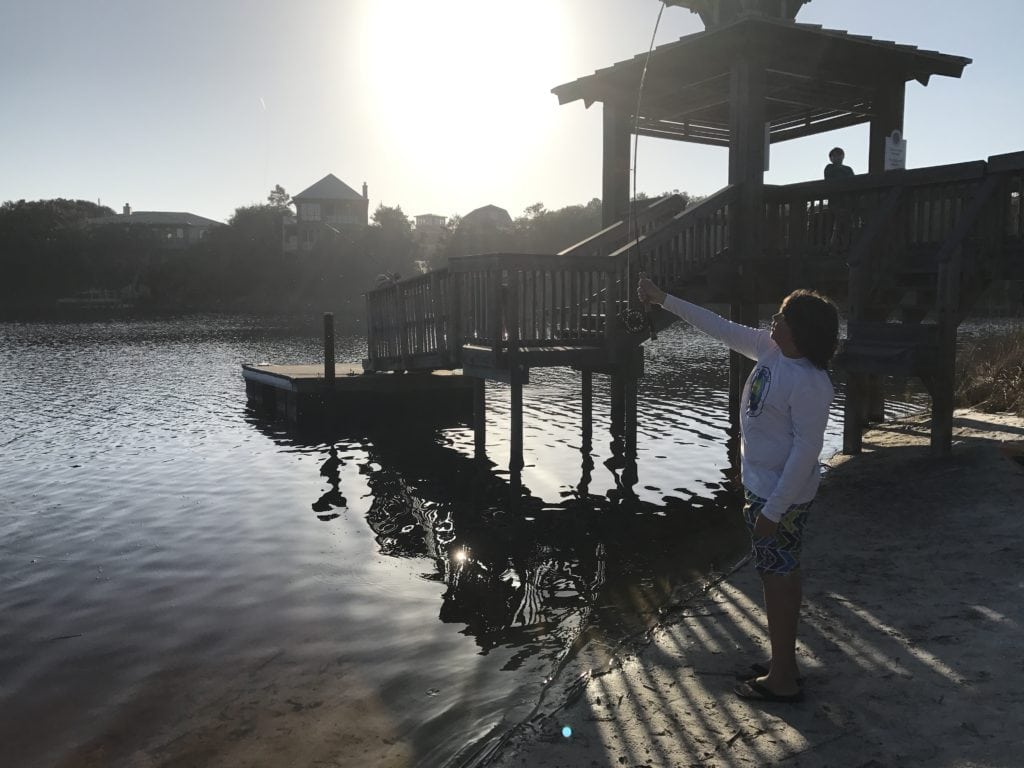 Amenities
Both the Sanctuary at Redfish condo and the entire Redfish complex have wonderful guest amenities to give you and your family the best stay possible. You can use the community pool, the community grill, and the on-site fitness center. The complex also has a hot tub and plenty of parking. If you visit during high season, you'll get access to beach service and transportation. Off season, you'll avoid the crowds and enjoy the heated pools. (My favorite time to visit!) Inside the unit, you'll find three televisions (no more fighting over the remote!), free WiFi, a washer and dryer, and more. Plus, you get not one but two parking spaces, just in case you need an extra spot for you second car.