A while back, I had the privilege to Visit Pearl Harbor with the kids. As a homeschooling family, anything we can do to bring history to life is high on our priority list. We often are blessed to travel with dad on business, and this experience led us to Hawaii.
Yes, You Can and Should Visit Pearl Harbor with Kids!
I hope this video gives you a glimpse of how to create a special a visit to the National Park on Oahu at Pearl Harbor. There, you can visit the memorials of  battleships USS Oklahoma, USS Missouri (where you can actually tour the battleship) and the USS Arizona. After December 7, 1941, the world was never the same. And after a visit to the memorial, neither are we.
Here are my top five tips for making your visit to Pearl Harbor with kids something to remember and bring history to life.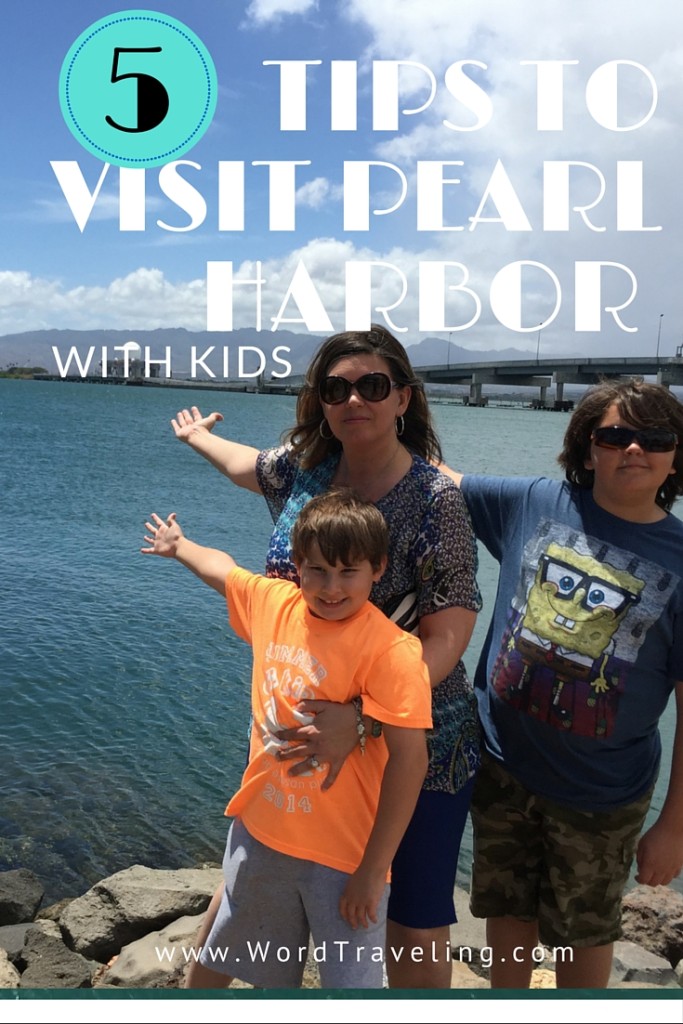 Book your tickets months in advance on the National Park site, and try to go as early as possible in the morning to avoid high winds that may cancel boat tours to the actual USS Arizona Memorial, aka Valor in the Pacific. (We got a glimpse from above in a Makani Kai Helicopter tour the next day, and could actually still see the Arizona underwater leaking oil, also referred to as black tears.)
Pick up a Junior Ranger Scavenger hunt guide from the gift shop when you first arrive so the kids can follow along, and make sure to turn it in to the ranger station to get a badge at the end!
Make sure you see the approximately 20-minute movie, narrated by Stockard Channing. I was recognizing her voice the whole film, but couldn't place it- and finally asked the attendant at the end to help me recognize it. You're welcome, Grease fans 🙂
Leave the gear at home. Bags and backpacks may not be carried inside. The largest item you can bring is a wallet. I was thankful for my "wallet on a string," and left the strap in the car.
Be prepared to be emotional, especially if you knew friends or family onboard. I spent a long time explaining to my youngest son how young his Great Uncle Bill Bruesewitz was and how he served our country and gave his life for us. Then I talked about how Jesus did the same. Amazing teaching lessons, complete with mama having a "moment." Tissues needed.
BONUS tip…
Go on a Wednesday and hit the Aloha Swap Meet at Aloha Stadium ahead of time.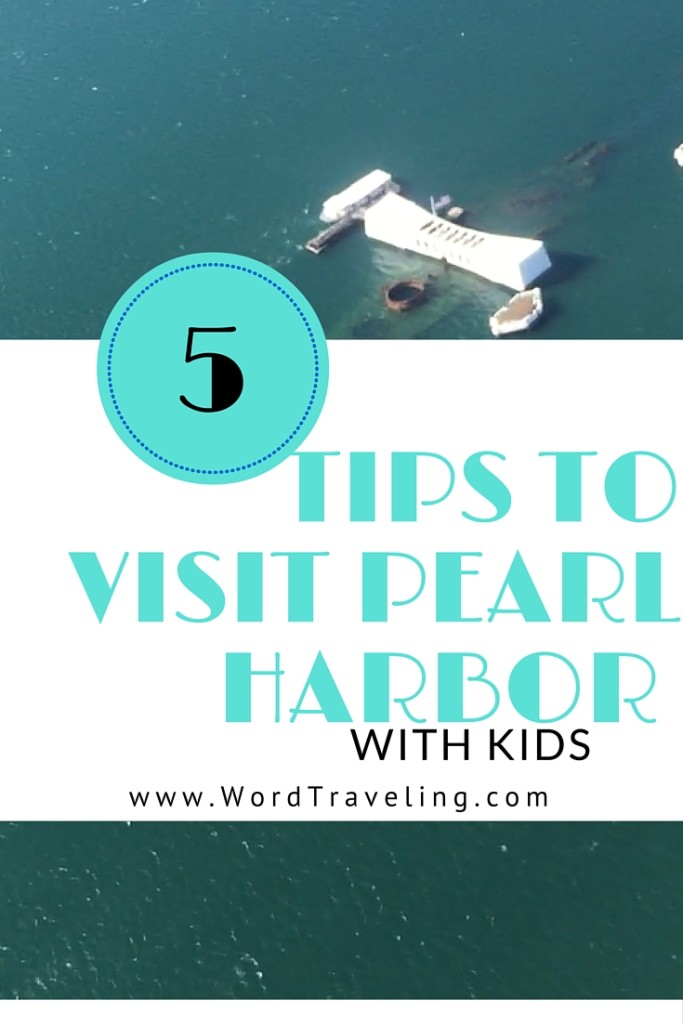 Have you been to Pearl Harbor? What was your experience? Let me know on Facebook or in the Comments below.
Until next time-
Vaya con Dios~
Jen