Because of our love of wine and travel, and my husband Luis' wine career, we've been blessed to visit, live in, and even work with incredible wineries all over the world, many of them with one or both of our boys along for the adventure.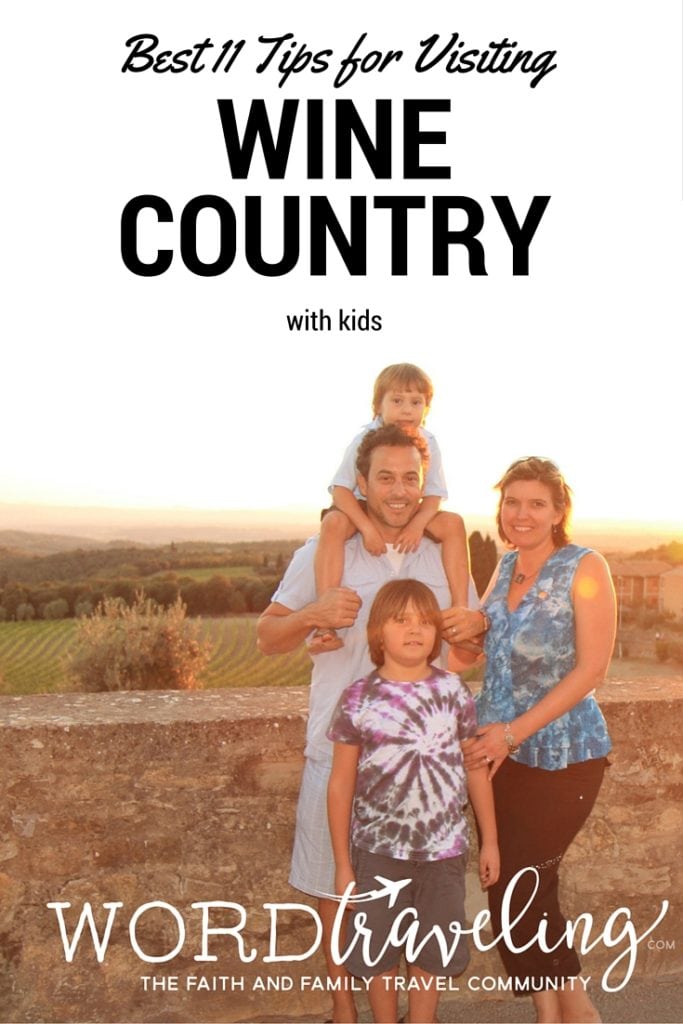 In doing so, we have harvested an even greater love and appreciation for family, friends and especially each other.  Our faith has become stronger than ever, to the point where we know that the glass is not half empty, nor half full, but amazingly, always full.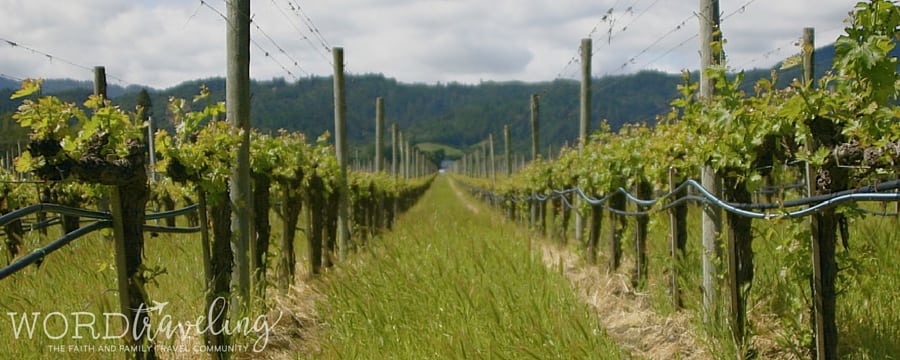 We have seen that the "wine story" is also the story of life – each of us being affected by our environment: the soil, the climate, the sowing and the reaping, the caring and the sharing.  Like us, each bottle of wine has its history and uniqueness – perhaps that is why the sharing of a good bottle of wine has become such an important part of our individuality and our sense of uniqueness in today's "overly-busy" vineyard of life.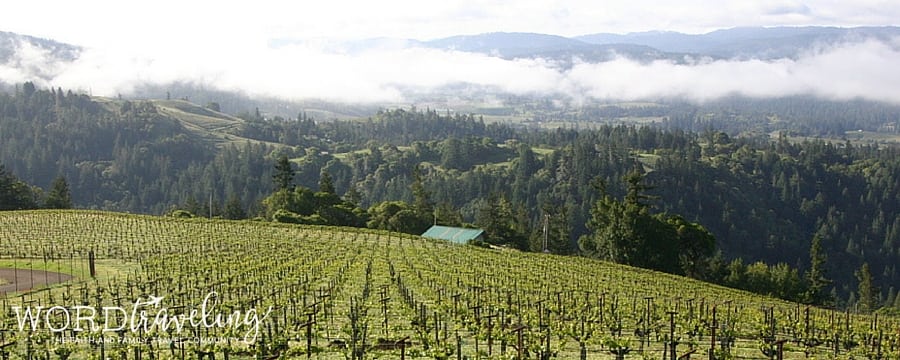 Today, on our fifteenth wedding anniversary and in honor of my amazing husband, Luis, I thought I'd share some awesome ideas we've picked up along the way for helping you travel to wine country with your children.  I'm grateful to share with you on the awesome We3Travel Blog, my top tips for visiting wine country with kids.  Then come back to enter our awesome giveaway!

ENTER TO WIN BELOW:

The Prize – A Four (4) Night Getaway Includes:
One (1) winner* will receive
Four (4)-night stay at the Sanibel Inn on Sanibel Island, which includes complimentary bike rentals. One (1) room for two (2) adults, and up to (2) children valued at $1,300. Blackout dates—entire month of September 2016 as some construction will be taking place.
Tickets for two (2) adults & up to two (2) children to Edison & Ford Winter Estates, providing the option for a guided or self-guided tour, valued at $72. Winners will enjoy touring 20 acres of historical buildings and gardens, as well as Edison's Research Lab and Museum. No blackout dates.
Tickets for two (2) adults & up to two (2) children on a 1.5-hour Caloosahatchee River Tour, provided by Pure Florida. Winners will learn about the history of the Caloosahatchee River and the exploits of Thomas Edison and Henry Ford, and may encounter dolphins, manatees, bald eagles, and more. No blackout dates, must make reservations in advance. Tickets valued at $128.
*Terms and prize details can be found at WordTraveling