One of the greatest challenges in our marriage has been helping my husband while he studied for his master sommelier diploma.
While I'm helping Luis study for his Master Sommelier diploma (a title just over 150 people worldwide hold) I find I'm constantly sharing what this prestigious exam consists of and how he is "studying." Here's what happened one morning this week…
It's just after 10 am. We have dropped Makani off at Kindergarten (he will finish out the year before being homeschooled,) and I'm feeding baby Luke. Luis goes to the garage to workout and pray while I set up the six bottle blind tasting. Today's theme is "old world classics." I stop to change the stemware to be congruent and for another moment to change the baby's diaper. It's a wife's duty to help her husband study for the master sommelier exam.
I have to make sure the bottles and even bottle tops are covered because their shape and appearance can give them away. Rioja has a foil cage around the bottle, Italy has the DOCG official tape across the top, and the Chateauneuf du Pape has a peculiar bottle shape. We've returned last night from a two and a half week trip through Italy and the things that have seemingly unpacked themselves (CD's, books, toys, leftover snacks) on the dining room table are shoved to the side to make room for the wines.
As a wife, I'm always looking for ways to help my husband pass the master sommelier exam.
Opening 6 bottles in a row with a sommelier's wine key makes me wish we still had that automatic wine opener someone gave us a couple years ago for Christmas but we gave away because we could do without. A couple lead foil cuts on my fingers later and it's time to polish the stemware and pour.  (Luis later compliments me on my equal distribution across the 6 glasses; I guess I've had plenty of practice in his eight years of studying!) I make sure I've wiped away the sediment and tartrates when the bottles are opened and am surprised when the older vintage Barolo's (2001) cork is so stuck that it actually breaks away a piece of the glass when I pull it out. But, I can't tell Luis that or it will skew his perspective and he'll be looking for an older vintage wine from my subtle hints. As a wife, I'm always looking for ways to help my husband pass the master sommelier exam.
Lastly, I find a white napkin for a background to help Luis assess the true colors of the wines: color is a big indicator in the varietal and age. The setup process takes me just over 40 minutes. I bring a coffee cup for a spittoon and get the digital timer. He will have 24 minutes to analyze all six wines.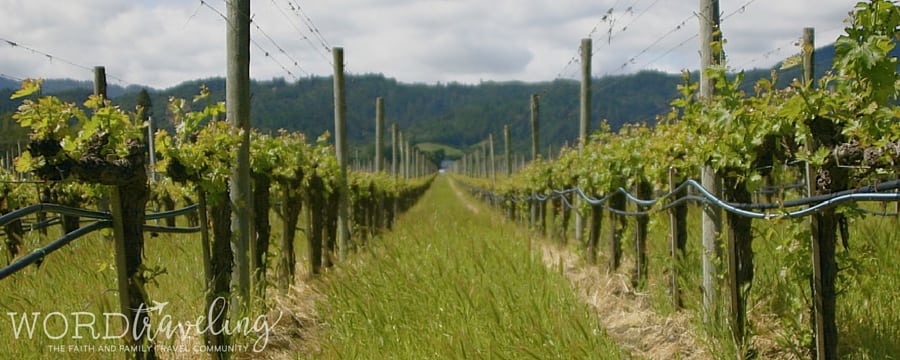 I'm preparing to sit across from him and take notes into a spiral bound journal in which he is expected to "hit all the boxes" of proper descriptors and then by process of analysis, elimination, research, flavors, reasoning and just plain guessing- come up with the initial conclusion (containing 2 or more varietals and countries) and then a final conclusion- country, region, varietal, vintage, quality level.
Luis sits to taste and tries to focus over the background sounds of Luke's "Praise Baby" DVD. He's hitting all the boxes. His form is great. Will he get them all today? (I'm praying as I'm checking the boxes!) Not all of them, but three of them. He's feeling encouraged, though as another one was right in his initial conclusion, and he keeps gaining confidence with the exam approaching soon.
Seriously now- how is your palate?
Buen Viaje! ~Jen