The West Coast of Florida boasts some of the best beaches in the United States, and they're sure to make a beach lover out of anyone – even those who don't consider themselves "beach people."
I live on the East Coast of Florida, but I wouldn't consider myself a beach person – far from it, in fact. I rarely make the trek to my local beach.
My friends and children's friends all know that I don't love our beaches, so when my daughter announced to her best friend that we were headed to the beach over the weekend, she replied, "I thought your mom hated the beach."
My 11-year-old promptly replied, "No, she loves the beaches on the other side of the state."
I know, I know. How can I possibly love one coast of beaches that much more than another coast of beaches? It's quite simple, actually. I'm very picky about sand and sun. I love white sand, and I love sunsets. Neither of those things is readily available on Southeast Florida beaches.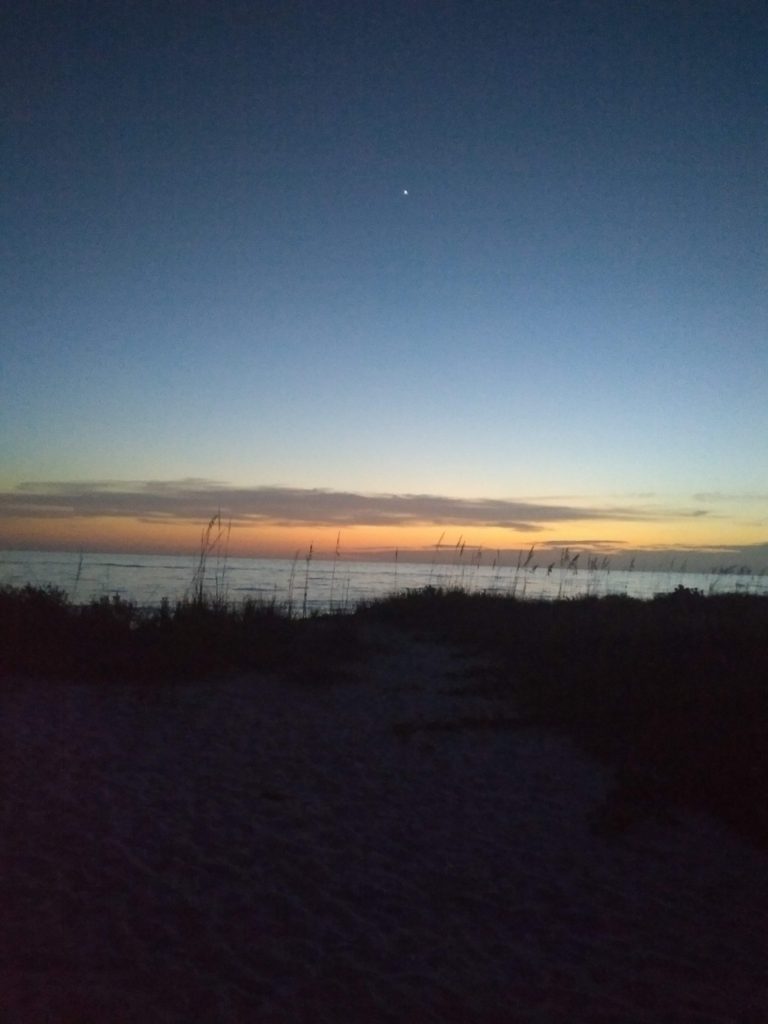 Why are Gulf Coast Beaches So Great?
There's nothing quite like walking on a white sandy beach as the sun drops in the sky giving off a spectacular show of brilliant colors.
RELATED: Top 30 Things to Do With Your Family in the Destin/ South Walton Areas along 30A
The most relaxed I've ever felt was walking with my family on a Gulf Coast beach at sunset as my children frolicked in the water. It's simply magical.
Gulf Coast beaches offer gorgeous white sand, warm Gulf water, unmatched seashells and magnificent sunsets.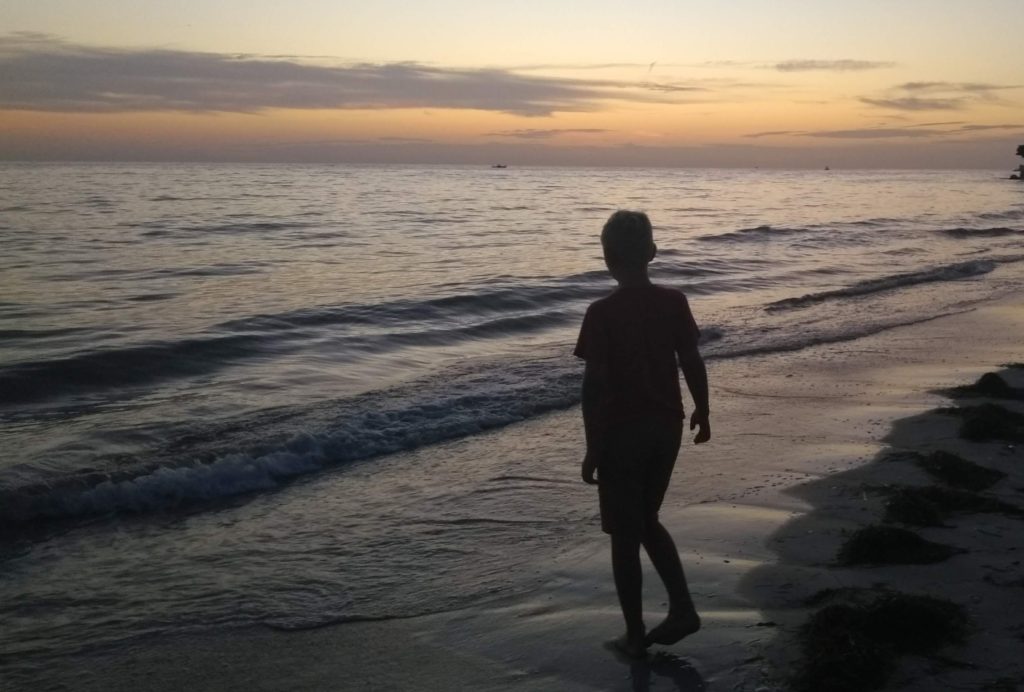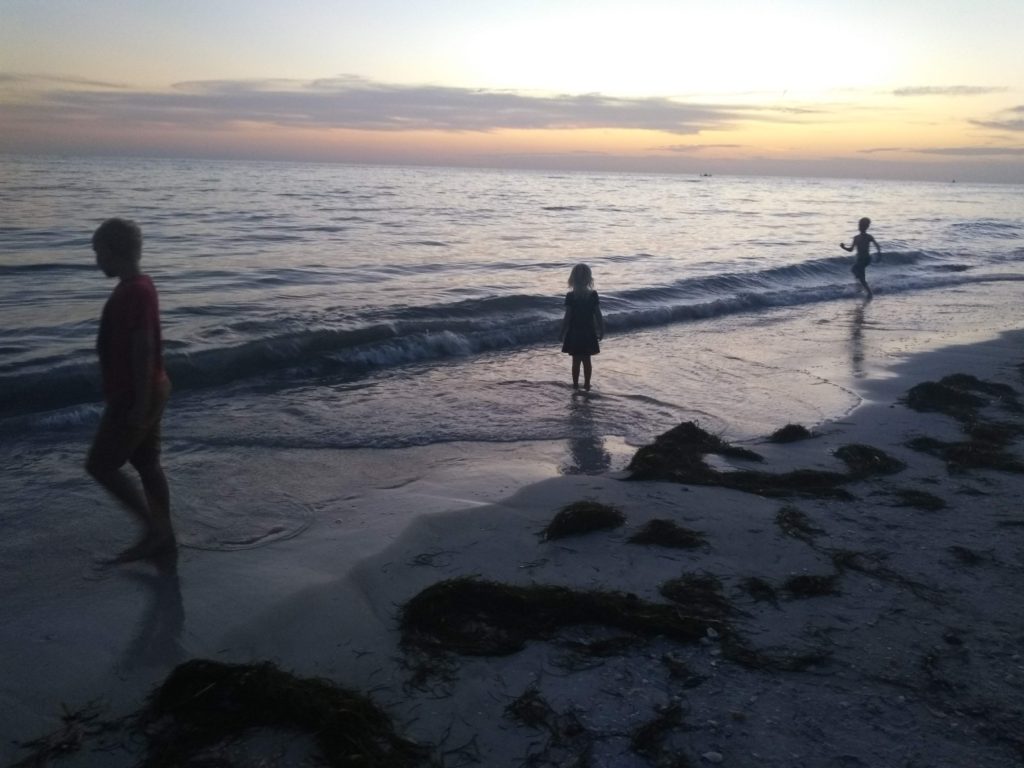 5 Gulf Coast Beaches You Need to Visit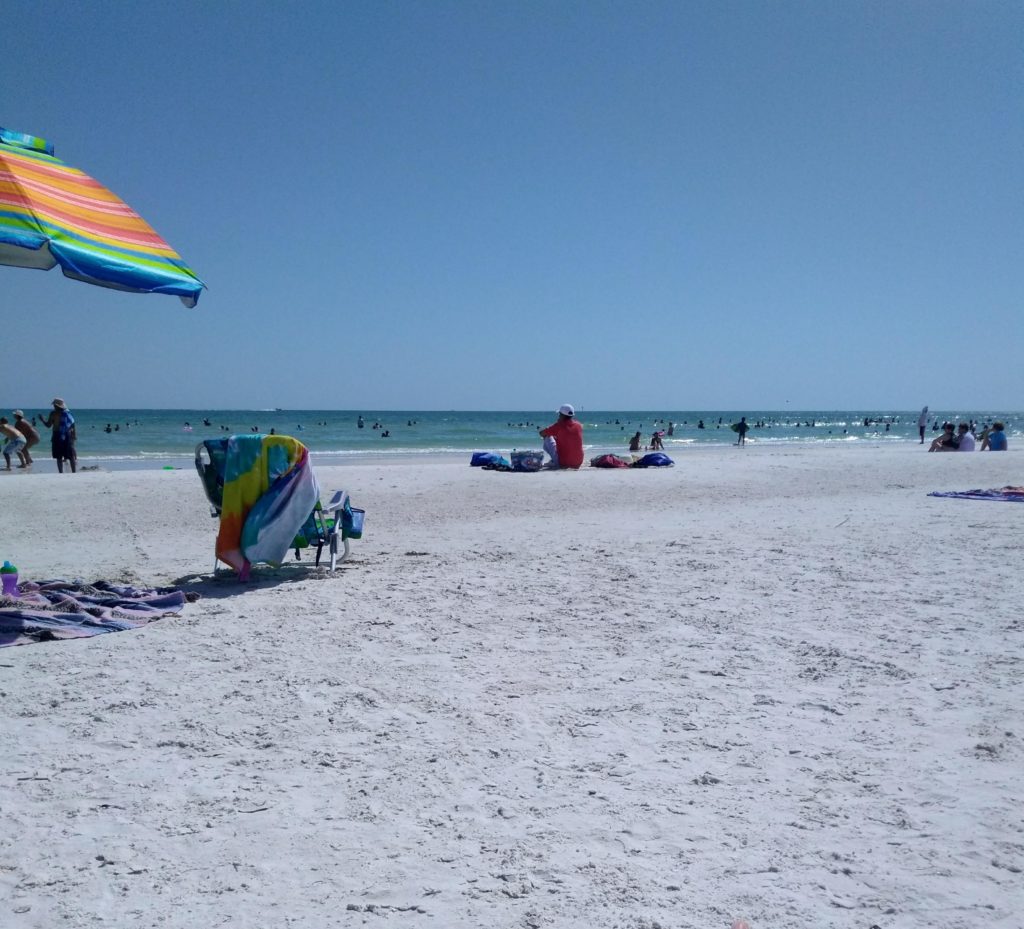 Gulf Coast beaches offer a wide variety of options. It really just depends on what you want from a beach. Do you want to look for shells? Dig your toes into white sand that never gets hot? Walk on soft, fluffy sand that makes it feel like you're walking on clouds? Or, do you want amenities like parks, showers, and rentals? Whatever you're looking for you'll be able to find on Florida's Gulf Coast.
1. Bowman's Beach, Sanibel Island. Bowman's Beach on Sanibel Island, which is also known as the "Seashell Capital of the World," has an abundance of shells and white sand. It also offers glorious sunset views.
2. Siesta Beach, Siesta Key. Siesta Beach is the No. 1 beach in America. The beach has held that title for multiple years and for good reason. Siesta Key beach's sand is pure white quartz. No matter how high the temperature soars, the sand never gets hot. The beach also offers a multitude of amenities, such as rentals, parks, showers, restaurants, and picnic areas. The beach also offers tons of parking, but it fills up fast, so make sure to get there early.
3. Captiva Beach, Captiva Island. Captiva Beach is a mix of sand and broken shells. The beach is less crowded and more relaxed than other beaches on the gulf coast and is a great place to search for shells and watch the wildlife.
4. South Lido Beach, Lido Key. South Lido Key beach offers the best of both worlds when it comes to beaches. It's not as crowded as some of the other beaches in the area but still offers fluffy white sand, shells, and newly constructed bathroom and shower facilities. It also offers spectacular views of the sunset.
5. Clearwater Beach, Clearwater. Clearwater Beach in Clearwater, Florida, is one of Florida's most popular beaches. It boasts white sand, restaurants, a pier, and rentals. It's one you don't want to miss. (Pro tip: Don't visit during Spring Break if at all possible. It's a popular destination for wild and crazy spring breakers. The beaches will be packed and hotel prices will be high.)
RELATED: Making Travel a Reality without Breaking the Budget