We recently visited Legoland for my son's 10th birthday. The Lego-themed park is always a favorite with my children, but for my son Aidan, who is a Lego genius, it is even more special, thanks to his love for the buildable block toys.
Usually, when we visit Legoland, we make a day-trip out of it. We leave early in the morning, make the two-hour trek to Winter Garden, and leave to head home when the park closes. However, to make my son's birthday extra special, we decided to make it an overnight trip and book a night at the Legoland Hotel.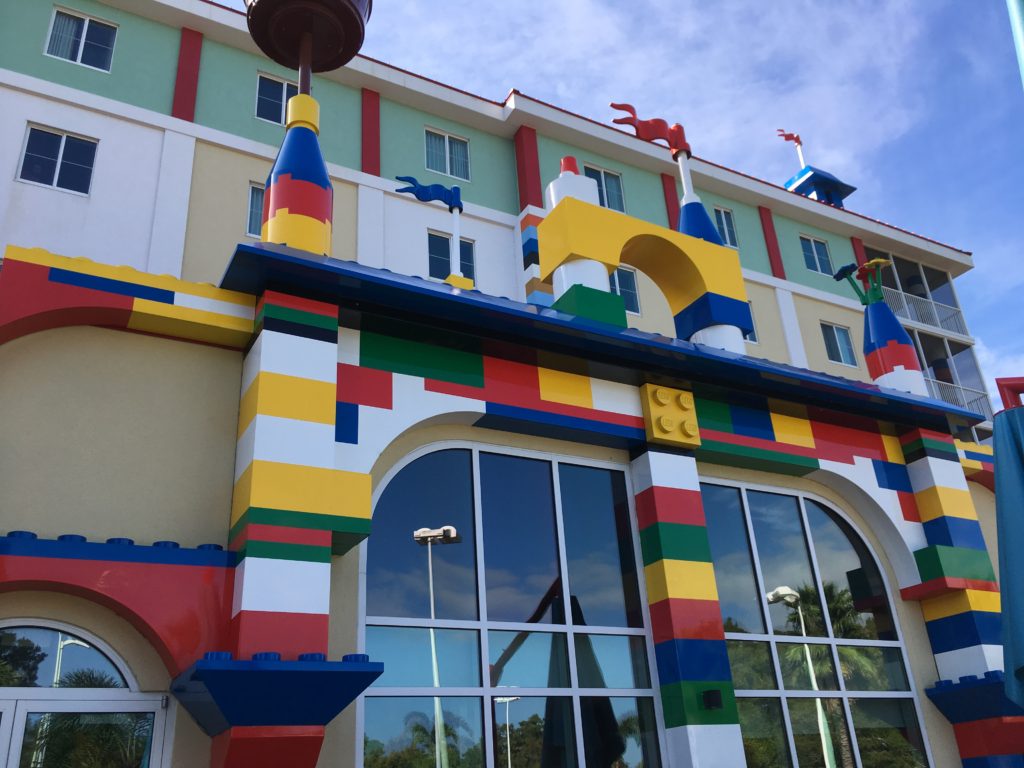 My children were beyond excited about the prospect of staying in a Lego-themed room and swimming in a pool with floating Legos — I mean, what kid wouldn't be excited?
Is the Legoland Hotel Worth It?
But, like me, you might be wondering if it's worth it to stay at the Legoland Hotel, especially if you're local.
After staying at the hotel, and seeing my kids' reactions, I've compiled a list of five reasons why you should stay at the Legoland Hotel even if you live close to the park.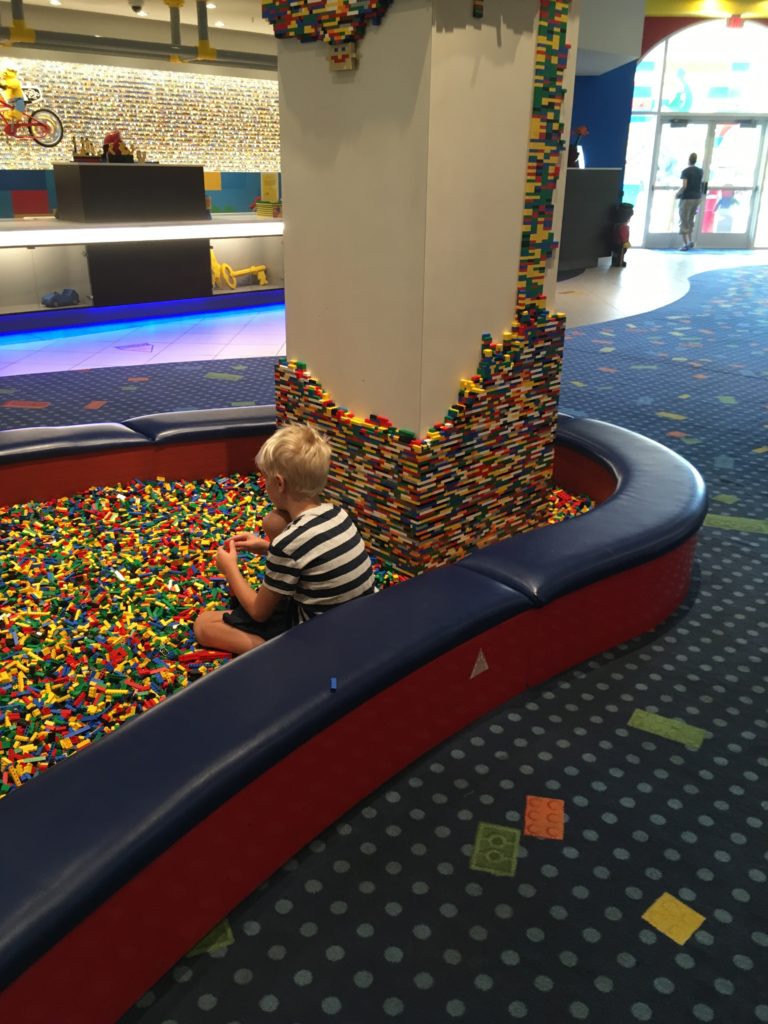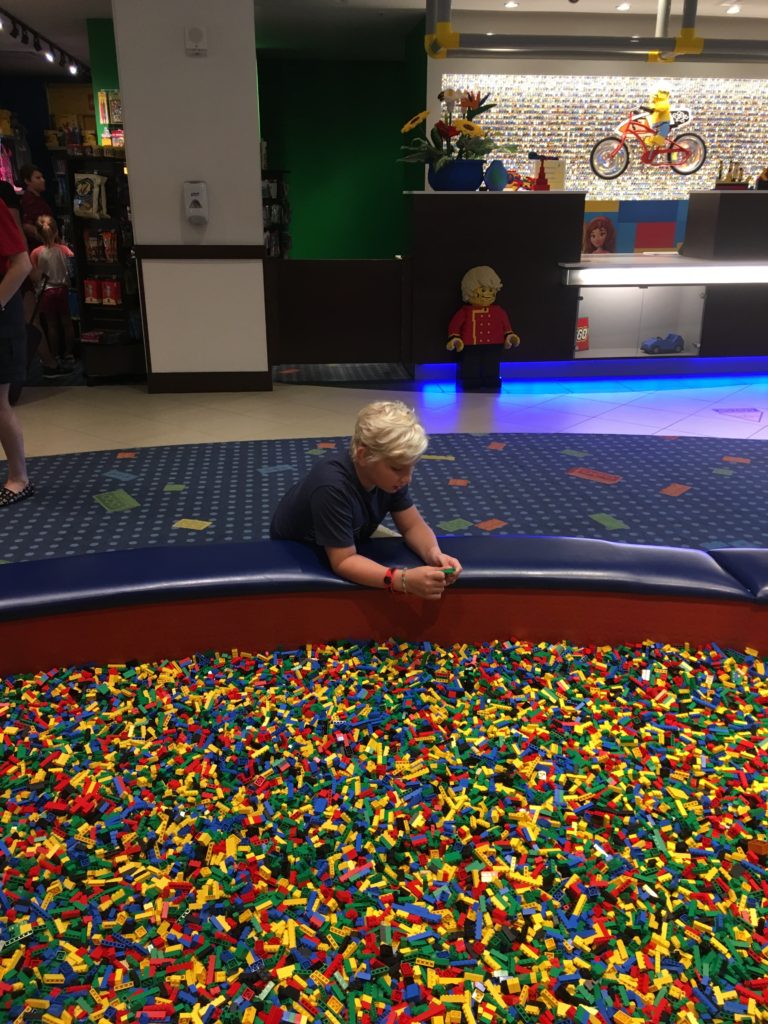 5 Reasons to Stay at the Legoland Hotel — Even if You're Local
It's every Lego fans' fantasy. Even if you only stay once, it's something that every Lego fan need to experience. From the Lego-figure wall to the entire bed made out of Lego bricks, it's something everyone needs to see at least once.
It's literally 200-feet from the park. While, like me, you may live only a couple of hours from the park, after a long day of fun, it's still exhausting to make the trek home. Staying at the Legoland Hotel allows you to squeeze every bit of fun out of your time together.
Your kids might get to meet their favorite Lego characters. While you're a guest at the hotel, you will get to rub shoulders with your favorite Lego characters all day long. They even show up at the pajama dance party in the evening. (Yes, I said pajama dance party.)
There's a disco ball in the elevator. Honestly, it might be worth visiting the hotel just to have a disco dance party in the elevator. As soon as the elevator doors close, the disco music starts playing and the ball starts spinning. I, personally, think every elevator should come equipped with a disco ball.
There's a free buffet-style breakfast. You might be thinking that a lot of hotels have free breakfast, but do a lot of hotels give you smoked salmon and custom omelets? Legoland Hotel doesn't just give you the standard free hotel breakfast, they offer an entire buffet that includes everything from scrambled eggs to waffles to fresh fruit to custom omelets to bagels and smoked salmon. There's literally something for everyone.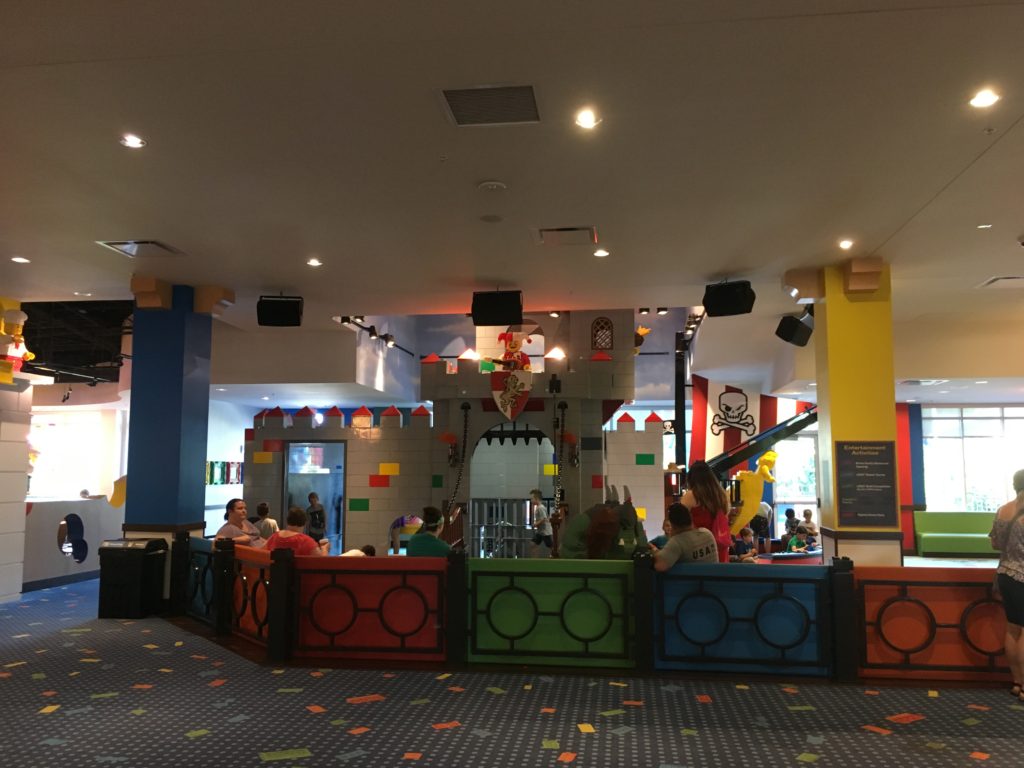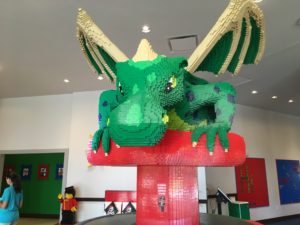 We loved our time at the Legoland hotel, and my children are begging to go back.