With the thousands of miles we've traveled across Europe, Central America, and the US with our family, we've learned a thing or two about how to travel like locals. The top recommendation and piece of advice we can offer you is this: rent with Airbnb. In addition to reasonable pricing when renting from Airbnb, I've narrowed down five key reasons. Keep reading to hear more of our story and if you're not an Airbnb member yet, my links in this post will give you a $40 Airbnb coupon.
Our life together began with adventure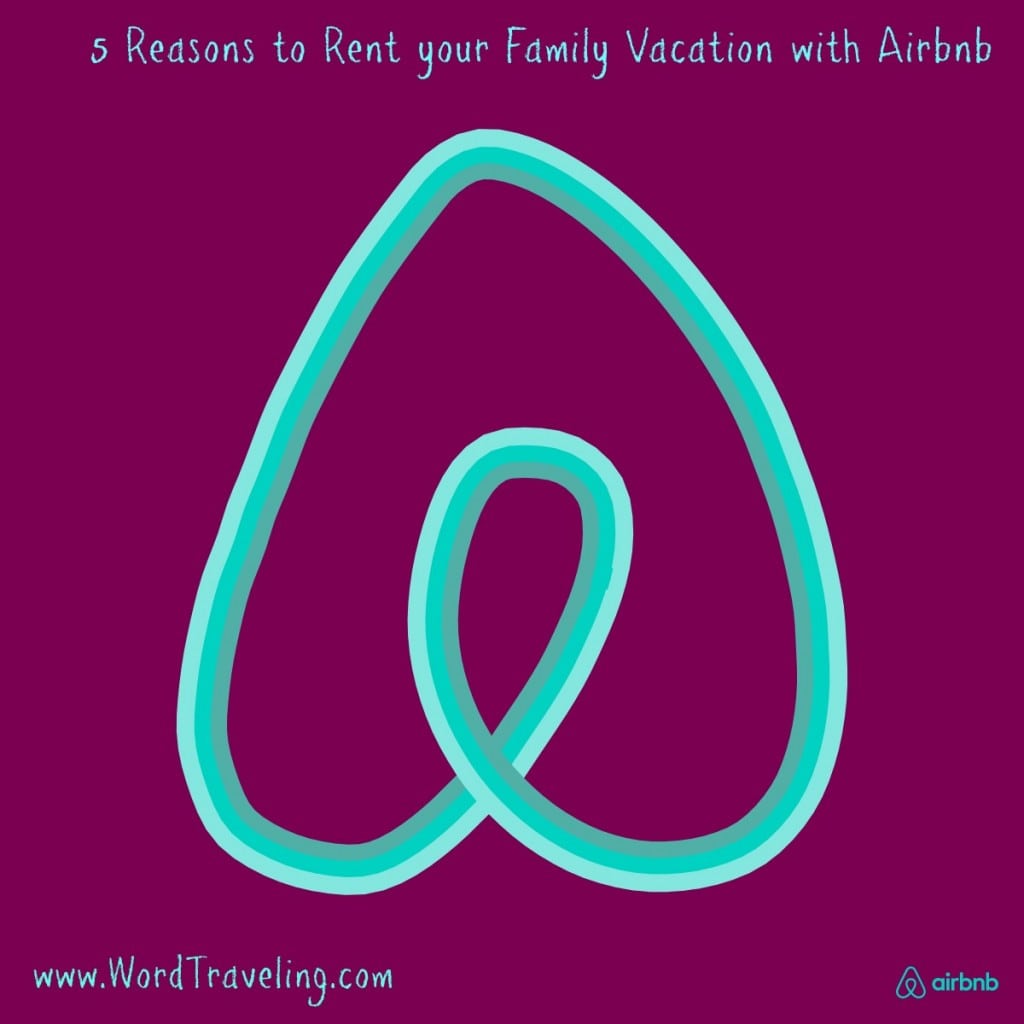 Together, our love of travel dates back to our destination wedding in Belize, thirteen years ago. Before destination weddings even had earned the name "destination wedding," we took 27 friends and family and invaded the small island of Ambergris Caye for an unforgettable week to join our lives. Not only did we birth a passion for travel, but truly began to dream of owning and operating our own B&B someday. In 2005, we nearly moved to Belize to do just that, but alas, it wasn't God's timing.
In 2004, we fell in love with what was known in France as the gite rural. Throughout our three months of living in some of the world's most beautiful countrysides, we rented small apartments or guest rooms from families. In Italy, it was known as the agriturismo, the toursit farmhouse. I still remember sunsets over the vineyards in Tuscany. That year abroad with a shoestring budget, a love for exploration, a baby, and just a few suitcases was formative in the lives we lead now. That's a story for a different day. 🙂
Fast forward to today, 2014. Throughout our journey called life, we've been most blessed to be following Jesus. He certainly provides for the greatest adventure. And,through our path to become great stewards of all He has blessed us with, today, we do own and operate a mini-version of that Bed & Breakfast dream. You can come stay with us in paradise. We consider it training of what's to come. If your travels take you away from home with a family, hands down, Airbnb is the closest thing to renting a gite in the US, and you can even decide to turn YOUR space into a place to host others. (Incidentally, if you sign up for Airbnb through my links, you'll get a $40 travel credit, like an Airbnb coupon, and so will I! Sweet!)
Summer Travels to Seattle
On our recent trip to the Pacific Northwest and Seattle, of course our lodging needs led me to Airbnb. There, we discovered an independent vacation rental company called Stay Alfred.  The customer service from the team at Stay Alfred was like a five-star hotel, but with the independent feel and help as if dealing with a private owner. I especially appreciated their live chat online to answer questions immediately in the simple booking process and the fabulous FREE app that helped us really understand the area. The location of the Harbor Steps building where we rented a little condo was perfect for our three night family excursion in Seattle. The apartment itself was comfortable, clean and well equipped. We had our own concierge who helped us with recommendations and our bags. Should our family travels take us again to any of the current Stay Alfred cities (Seattle, Portland, Denver and Nashville) we will certainly be booking with the team at Stay Alfred.  Our family Seattle highlights included an amazing adventure through the Seattle Aquarium, a ride on the Ducks, a visit to the EMP Museum, ride on the Monorail, of course a visit to Pike's Place (YEAH! Walking distance) and the highlight- a family Mariner's game at Safeco field. (I'll post more about those adventures later this week, I'm still unpacking from that trip!)
When you travel with a family and book a condo-type accommodation instead of a hotel, there are 5 key benefits I've narrowed down to help make your decision easier. And, if you're headed to Seattle, make sure you check out Stay Alfred.
5 Reasons to rent with Airbnb to Travel with your Family
1. Breakfast. Need I say more? Even traveling with a family of four will cost at least $40 per day for a decent breakfast, not to mention it's rush to get out of the hotel to find a place, and your normal rhythms are already off. Enjoy your own coffee and breakfast and take your time getting out to hit the sights. Then, use that breakfast money for something more important. Like coffee later in the afternoon at the original Starbucks. Or a coffee mug. 🙂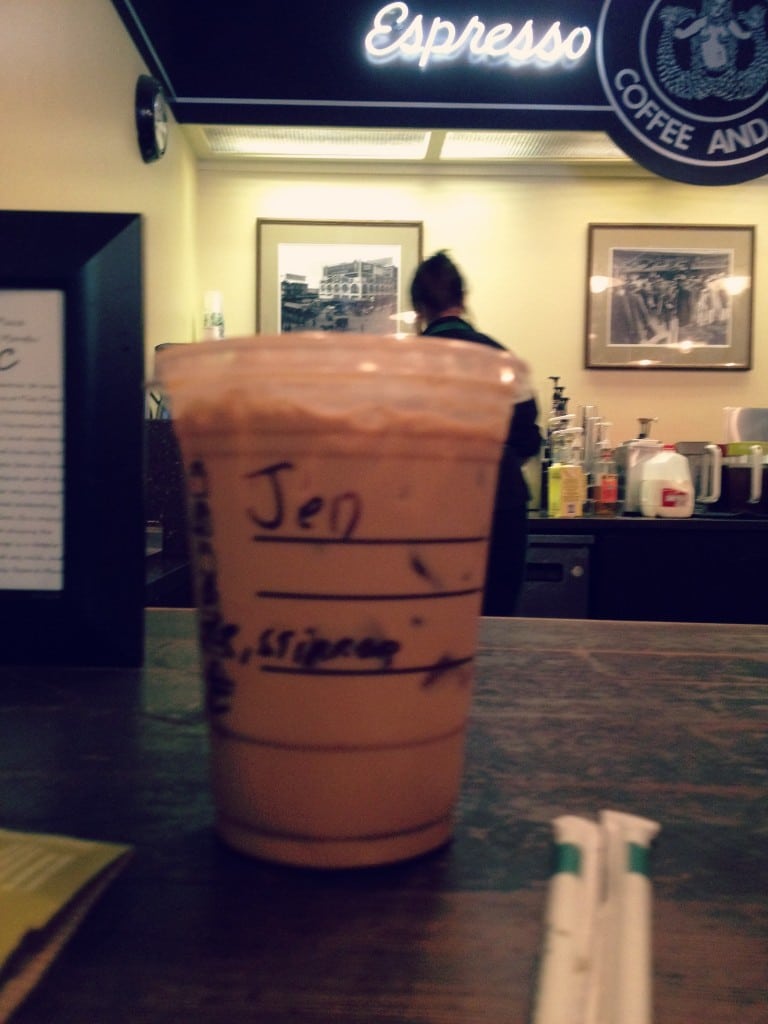 2. Down time. An afternoon nap was a much needed part of our Seattle adventure with the three-hour time change, and with having our own condo-type accommodations, it was much more inviting to spend that little bit of time in the afternoons home to be able to recharge and be ready for the next adventure.
3. More space. This is a no-brainer for families. The ability to spread out a little more than a hotel room helps a family stay sane while traveling. Many units will come equipped with a small library and board games for making family memories on holiday.
4. Feeling like part of a family, and arriving with instant friends. Truly, everywhere we have rented a gite, or apartment, we have been welcomed with open arms. It's priceless to have someone to ask questions honestly about the area. Certainly, as hosts, we offer the best service and smiles in our little beach town, and love making new friends from all over the globe!
5. Dinner. Go back to the breakfast list and re-read, but double the price. We love to dine out, explore regional cuisine, and incorporate different restaurants as part of our "entertainment" when traveling. But, as a time and money saver, we almost always try to hit a local farmer's market, have some fresh fruits available for snacks, and cook a few nights' dinner in our rental home.  This allows us to save money, enjoy cooking together, and relax on our trips. Trust me, with a family, this is an invaluable tip.
I can think of many other key reasons, but this list should get you started. More questions? Have you traveled using Airbnb? I love to talk travel! Reach out below and share your stories- and maybe we'll meet at the beach or on the road!
Bon Voyage!
~Jen