Family-Friendly Summer Hotel Packages and Kids Clubs in The Palm Beaches
 The region's iconic resorts marry fine taste, farm-fresh dining and exclusive experiences with innovative, thoughtful children's packages and programs
(Information contributed by Discover Palm Beaches)
Parents seeking luxurious lodgings and family-friendly activities on vacation will find both in The Palm Beaches, FL. This summer, many of the region's iconic resorts offer a wide range of experiences focused on little travelers and their families, such as family golf clinics, along with child-friendly amenities like kids' camps, video game lounges and custom menus — not to mention the vast array of watersports available off the area's 47 miles of pristine beaches. A collection of 39 cities and towns stretching from Boca Raton to Jupiter and Tequesta, The Palm Beaches feature more than 100 family-friendly attractions, world-class luxury and antique shopping experiences, award-winning restaurants and some 200 arts and culture organizations.
For seasoned travelers looking to vacation in-style with their little ones, these resorts offer the perfect mix of luxury and kid-friendly accommodations and activities.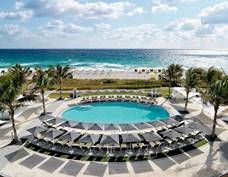 Boca Raton Resort & Club
Boca Raton Resort & Club, A Waldorf Astoria Resort – Boca Raton, FL
Parents look forward to the resort's charming guest rooms, stunning views of the intracoastal and Atlantic Ocean, and award-winning spa; kids however, look forward to its fairytale like amenities. Nestled in a remote section of the bustling city of Boca Raton, is the pink, Spanish-styled "castle" known as Boca Raton Resort & Club. Since opening in 1926, the upscale resort has catered to guests, offering an escape to paradise for kids young (and old), with its exclusive and innovative amenities, like the FlowRider, a dual-sided wave simulator on land, and Quest Club, a specialized children's program designed just for little ones that offers an array of fun-filled and educational activities.
 (This post includes affiliate links, see our disclosures page for more info.)
Hotel Offer:
The Family Fun Package includes breakfast for four, QuestClub (for ages 3–9) and either a one-hour FlowRider session or one surf lesson, per child per day. A two-night minimum stay is required. Prices range $450-$800+.
For the best rates, try booking your hotel through our exclusive readers offer of the GoJoinGo discount travel club. Use coupon code GO to save $25, and you may pay for your membership with just one night's stay! 
The Breakers Hotel – Palm Beach, FL
Imagine if you didn't have to leave your resort to have waterpark-like fun. Here, youngsters have an array of activities to choose from including snorkeling lessons, an arcade, nature walks and even science labs! For parents wanting a little alone time, The Breakers also offers childcare services.
Hotel Offers:
The Breakers understands that everyone's definition of fun isn't the same, which is why they offer a selection of family-friendly activities, including family fitness classes, golf clinics, bicycle rentals, outdoor basketball, and an arcade with classic and contemporary games, as well as a video game lounge with Xbox® and PlayStation® 4. In the Italian Restaurant within the Family Entertainment Center, parents can dine as their children play nearby.
What's better than spending summer by the beach? Well, for parents footing the bill, it's free daily summer benefits like those offered at The Breakers, including a full breakfast buffet for all guests, kids' menu meals, unlimited time on the resort's 10 lighted Har-Tru tennis courts, and the sixth night free with a stay of six consecutive nights. Summer savings apply to Camp Breakers too, for kids 3–12.
Want to know about other awesome family destinations in Florida? Check out our ultimate guide to Florida Field Trips!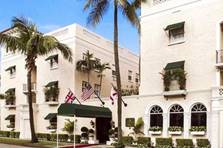 The Chesterfield Palm Beach
The Chesterfield Palm Beach – Palm Beach, FL
Located just minutes away from the iconic Worth Avenue, The Chesterfield Palm Beach offers 53 boutique rooms and suites, a legendary leopard lounge with fantastic cuisine and live music daily, and, the opportunity for little ones to live out their royal dreams over traditional Afternoon Tea.

Hotel Offers:
Little Prince and Princess Tea
Here, little princes and princesses can enjoy Afternoon daily from 1 p.m. to 5 p.m. Your royal highness can indulge on peanut butter and jam sandwiches, cupcakes and ice-cream and hot chocolate or soft drinks.
With every third night free, families can stay a little longer in one of the hotel's unique rooms or suites. Blackout dates may apply, and there is a maximum of three free nights per stay. The offer is valid throughout the year.
Eau Palm Beach Resort & Spa – Manalapan, FL
Elegance meets bright, tropical fun at this multi-award-winning resort.  Not only does Eau Palm Beach Resort & Spa offer a secluded beach, two pools (one family-friendly and one for adult relaxation), brightly colored luxurious rooms and suites, your own concierge and a world-renowned spa, it also offers a state-of-the-art kids facility and amenities:
                Hotel Offers:
AquaNuts: In this program for kids 5–12, activities include climbing the walls of an underwater cave, playing dress-up and performing on stage. AquaNuts is available every day from 9 a.m. to 4 p.m.
Kids' Rockstar Package: This meal program for ages 5–12 offers kid-tested, mother-approved menus that include unlimited soft drinks and juice. Gluten-free options will also be available.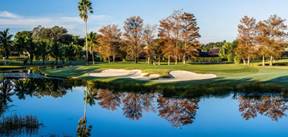 PGA National Resort & Spa
PGA National Resort & Spa – Palm Beach Gardens, FL
For kids with Olympic-sized dreams, look no further than PGA National Resort & Spa, home to several championship golf courses, a newly renovated Sports & Racquet Club and premier junior sports camps. The resort also offers a variety of kid-friendly vacation packages and specials, like their summer special happening now through September 30 where children eat breakfast and play golf for free. What's more, when families and their pro-athletes in training aren't on the courts, they can enjoy some of South Florida's most amazing kid friendly attractions conveniently located nearby, like the historic Jupiter Inlet Lighthouse and Museum and the Loggerhead Marinelife Center.
               Hotel Offers:
Summer is the perfect time for little athletes to hone their skills. From June-August, young ones can practice their swings, while making friends and fond memories at PGA National's Annual Golf & Tennis Summer Camps. Both camps are designed for kids of all experience levels, including beginners, intermediate and advanced players.
Family Fun Vacation Amenities
The resort's newly renovated guest rooms and suites are both stylish and comfortable with furnished, kid-proofed private terraces or balconies. For families with very young children, the resort offers rollaway beds and complimentary cribs. Out of the room, kids can enjoy the resort's stunning zero entry pool which has a gradual decline into the shallow end – parents can relax with drink in hand knowing their kids will enjoy the water safely!
Discover more about The Palm Beaches at www.ThePalmBeaches.com. Follow @PalmBeachesFL on Facebook, Instagram and Twitter.