Since our first cruise to The Bahamas for our honeymoon, my husband and I have been planning to take an Alaskan cruise for our 10th anniversary. Every so often one of us has mentioned it and we've briefly marveled at what an amazing trip it will be, but we never made real plans.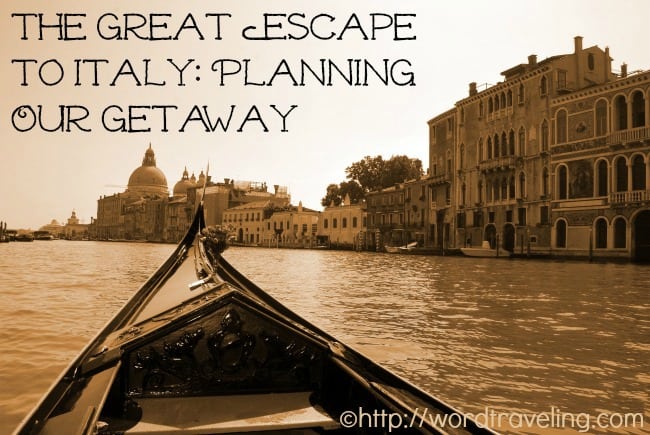 Our 10th anniversary has come and gone. We celebrated it about 8 ½ years ago. We did not realize as newlyweds what an unrealistic goal we had set for taking that cruise in just ten years. We did not begin saving, and as life happened and God gave us more children, that trip just kind of sat on the back burner.
Recently, we revisited the idea of Alaska. Our 20th anniversary is coming up in 2016, and we thought "This will be the perfect opportunity to take that cruise!" Our children are a bit older, and my parents have already volunteered to keep our children while we are gone. We have some money set aside, with a plan to save more, so now all we need to do is begin the planning process!
However, as we discussed the trip, it became clear that Alaska is actually no longer our destination of choice for travel and leisure. I have long dreamed of visiting Italy, and as we talked we both became excited about changing things up!
We are about 1 ½ years out from our travel date, which will be around September of 2016. Here are a few things that I have done, or am in the process of doing, to begin planning for the trip of a lifetime!
Beginning Steps to Planning Our Italian Getaway
Speak with friends who have traveled to Italy about their favorite destinations, restaurants, transportation, and sleeping arrangements. God place two couples at our table in a recent marriage class we helped facilitate who have traveled to Italy together. I don't think that was an 'accident'.
Secure passport. My husband has been after me to get this for a long time. I am hoping to complete this task sometime this summer.
Purchase a few books about Italy to read between now and our trip date. I hope to learn more about the country, its people and its history, so that I will have a better context to understand what I am seeing when I am there.
Running List for Our Italian Getaway
Make airline reservations.
Learn about and reserve a hotel, B & B, or private home to live in while in-country.
Determine whether we want to spend a portion of our time cruising around the ocean. Make those reservations, if necessary.
Visit our doctor for a physical and any vaccinations that may be necessary.
Get more fit before the trip so that we will both enjoy our travels and have fewer aches and pains due to our unfit state.
Learn some Italian so that I can communicate, at least a little, with the locals.
I know there are many, many more things I need to add to this list before we will be ready to leave. Have you traveled to Italy or another country with your spouse or a friend? Please share your travel tips with me in the comments. I could sure use them!
Oh, and be sure to stay tuned for the next post in my series. I will update you on how my planning is going and any 'snags' I have run into. Thanks for reading. I'll see you soon!
Like this post? Here's the next one in the series, and Wendy's husband Karl's point of view HERE. 
Want to learn how to pack for an 11-day trip to Europe with only carry on? Click HERE!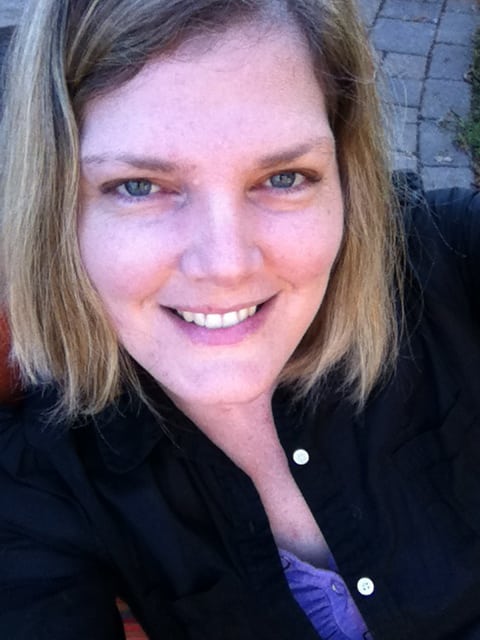 Wendy is a homeschooling mama to five who loves to encourage others along the homeschooling journey. She also considers herself a 'foodie' and is always ready to try a new recipe in the kitchen. You will find Wendy writing about homeschooling, faith, food, and family over on her blog, Striving to Follow Him. Wendy also shares recipes at Southern Test Kitchen and is founder of a brand new blog, Your One Tree. Be sure to visit and connect with Wendy on Facebook and Twitter, too!