Everything is better with friends, right?
We found that old adage to be true on a recent trip to Legoland when we had the pleasure of experiencing the park with my son's friend.
We visited Legoland to celebrate my son's 10th birthday. And, while this wasn't our first time visiting the Lego-themed park, it was still an exciting and memorable occasion.
The added perk of an overnight stay (read more about our visit to the legoland hotel here) mixed with the excitement that Legoland always brings led my children to conclude that this was going to be one of the best birthdays ever (and it was).
A Day at Legoland
As usual, we left early(ish) in the morning and arrived at the theme park not long after it opened. Instead of checking in to the Legoland hotel right away, I decided to wait until later, so we could head straight to our room once we checked in.
Our day at Legoland was filled with fun memories made with friends. We rode on almost every ride, and since we visited on a Thursday, we were able to get on the rides quickly with most lines being less than 15-20 minutes. The kids were even able to ride their favorite rides twice.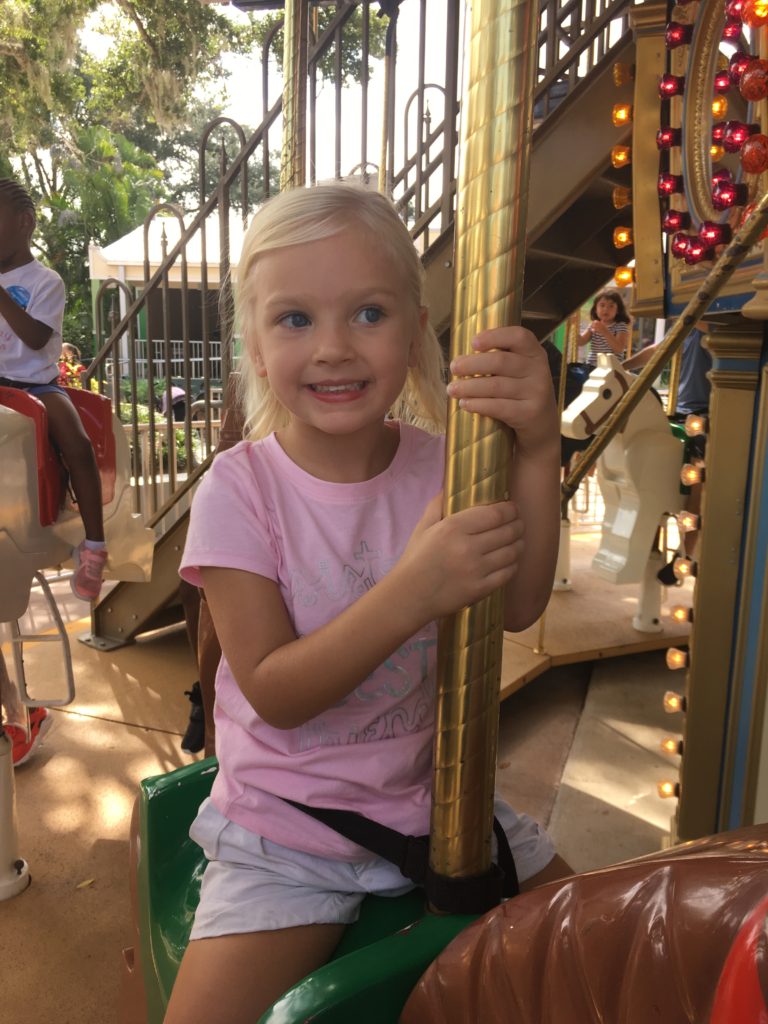 Pro Tip: Avoid Legoland on the weekend if at all possible. Visiting on a weekday will ensure a less crowded park, easier parking, and shorter lines.
Should I Eat at Legoland or Pack a Cooler?
I usually try to pack a lunch for our trips to Legoland, but since our trip was a special visit to celebrate my oldest son's birthday, I decided to eat at the park.
We visited Legoland's chicken-themed restaurant, and I was pleasantly surprised at the quality and affordability of the food. Each kid got a kids meal with either chicken strips or hamburgers, fries, fruit and a juice. The price for each meal was only $6.99, which is a great price for a theme park restaurant. We also chose to get Legoland's refillable cups so we could fill up throughout the day at their refill stations. We've chosen to do this the last few times we've visited the park because it's an easy and convenient way to stay hydrated throughout the day.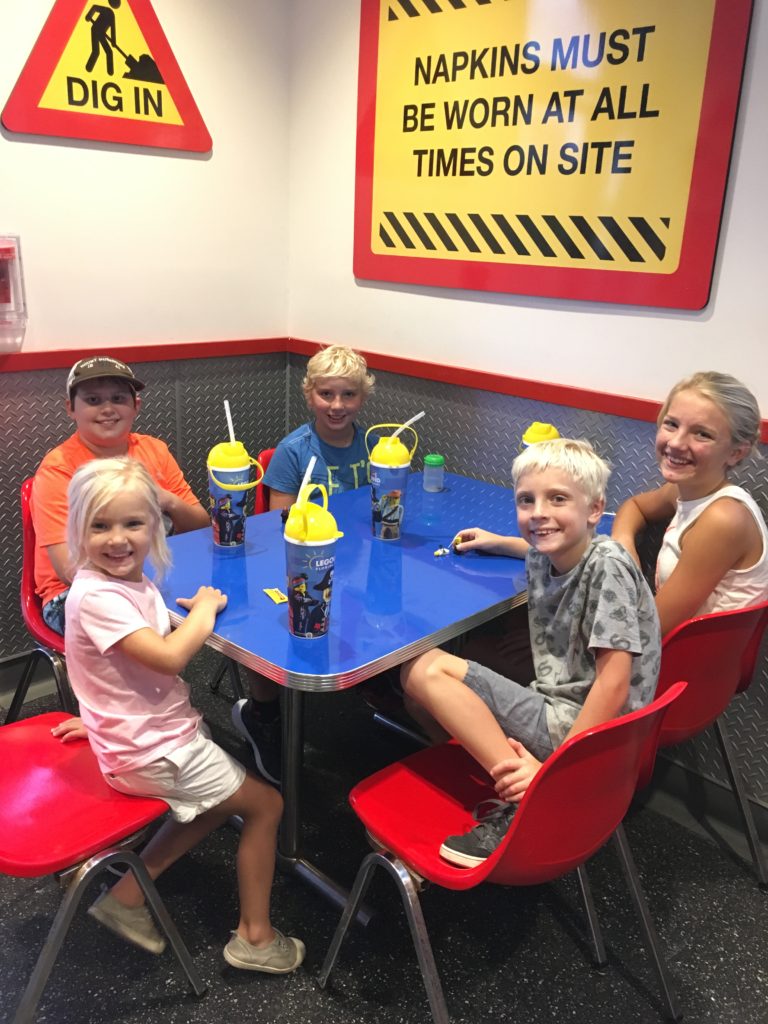 Legos, Legos Everywhere
At the end of the day, we visited a few of the abundant Lego retail stores so that my son could spend his birthday money, and we weren't disappointed with the selection of Lego sets. Pretty much any Lego you could ever want can be found in one of the park's retail stores.
All in all, Legoland did not disappoint, and my son's 10th birthday was one we'll treasure for years to come.